How Wenatchee Public Schools Ensures Every Student is Future-Ready with Xello
Xello Team
|
April 14, 2018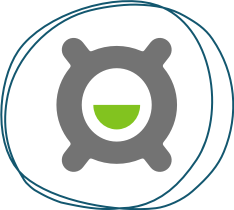 When it came to finding a robust college and career readiness program, this district did their homework. Xello came out on top by providing a platform that engages students and empowers administrators.
The Challenge
For many years, Wenatchee Public Schools used state-provided software to help students with college and career planning. It was affordable and gave students access to possible options for their future. But Mike Wilson, Wenatchee Learns Partner Coordinator/Trainer and Service Specialist, knew something was missing.
"When I looked at our state-created software options, I realized they weren't quite fitting the bill for our vision of what college and career readiness meant. We wanted a platform that was more robust and would actually help students see the big picture—all connected together," he said.
"We also needed a solution that encompassed the entire student community and engaged every student in the planning process. What we had been using just felt very limited. It presented career and school possibilities, but it didn't help the students necessarily connect the dots or help move kids along in the actual planning process. Everything felt so segmented and didn't seem to excite kids."
They needed a partner and a platform with a vision—one that helped connect students with their community, engaged them in the exploration process, and supported all students regardless of background or pathway. Their students deserved more, so Wilson initiated an effort to make that happen.

District
Wenatchee Public Schools
Demographics
50% students who are Latino
45% students who are white
5% students who are other
Location
Washington State
Problem
State-provided software wasn't engaging students
Solution
Xello brought a 21st century solution with a fun user experience
"Our vision was to expand students' horizons and show them everything that might be possible for their future—getting them energized about the future and able to picture what academic and career success actually looks like for them. Those are really inspiring goals."
Wilson and his colleagues started the exploration process of finding an EdTech solution by thinking about what success for students looked like for the district.
"I came up with a list of categories and boxes that we wanted to ensure we checked based on what we felt our students really needed to be ready to succeed in the real world," he said.
There were also some guidelines from their Department of Education.
"In the state of Washington, we have the High School and Beyond Plan (HSBP). It details the graduation requirements for every student in the state. We looked at that too, and what it would mean to fulfill that mandate. We wanted something that was simple to use but that also provided powerful information for both students and educators. Something that everyone was excited to use," he said.
After reviewing "four or five options", they took a look at how each solution stacked up against their checklist and the value that each could bring to the district.
"We realized that, while we'd save money with certain programs, we'd also be seriously compromising on the experience. The state and our district were investing a lot of time and effort into setting students up to succeed. If you're going to make it a priority, you need the right tools to do the job," he said.
"When we started looking at things based on value—it became a pretty easy decision."
They made the switch to Xello to help provide a robust college and career readiness program that would help students, educators, and administrators alike create individualized plans for every learner.
Wenatchee Public Schools
55%
Free and reduced lunch
25%
Transitional bilingual
"It's like a lightbulb went on and they're now able to see how everything relates. They're more self-aware, and with that they're able to really link together how things like personality, likes, dislikes, skills, interests, all the stuff that makes up who they are, connect with careers and schooling."
The Results
With Xello, students immediately began making those important connections Wilson prioritized.
He says Xello has also made course planning more meaningful.
"If a student is interested in becoming an electrician, they can now see what training and skills they need to do that job. They then better understand why they would need to study something like Physics or Trigonometry," he said.
"[Xello provides] a crystal ball into their future. They know they'll actually use that knowledge. We get a lot less of the, 'when will I ever use this?' type questions because students know how it's relevant."
Other benefits have been increased student engagement.
"I actually have to tell students to log out when the bell rings. It's not difficult anymore to keep students on task, which just makes our lives so much easier and is really rewarding to see."
At the administrative level, Xello has made a huge impact on the district's ability to meet the HSBP requirements.
"With just one piece of software we've been able to ensure that we can meet that requirement—because it spans both middle school and high school students. We actually were able to get ahead of the curve with it. We had an out of the box solution to help guide the students' Personalized Pathway Requirement," said Wilson.
After his extensive research on future readiness programs, he advises other districts to choose wisely.
"Look for something that all students will actually want to use and get value from. It needs to speak to them on a personal level, teach them relevant real-world skills, and help them see all the future opportunities.
"Xello does that."
That was Wenatchee Public Schools' success story—now it's time to write yours. Learn how Xello can help students at your district get college and career ready. Book My Demo
About the District
The Wenatchee School District has a population of 7,600 students and provides a comprehensive offering of programs for students and families. There are 7 elementary schools, 3 middle schools, 1 comprehensive high school, 1 alternative high school, a K-10 alternative parent partnership school, and a technical skills center that serves a consortium of school districts. The district employs more than 1,100 full- and part-time certificated and classified employees who take pride in serving a diverse student population.