How Counselors Can Help Juniors Prepare and Plan for College Now
Xello Team
|
March 16, 2022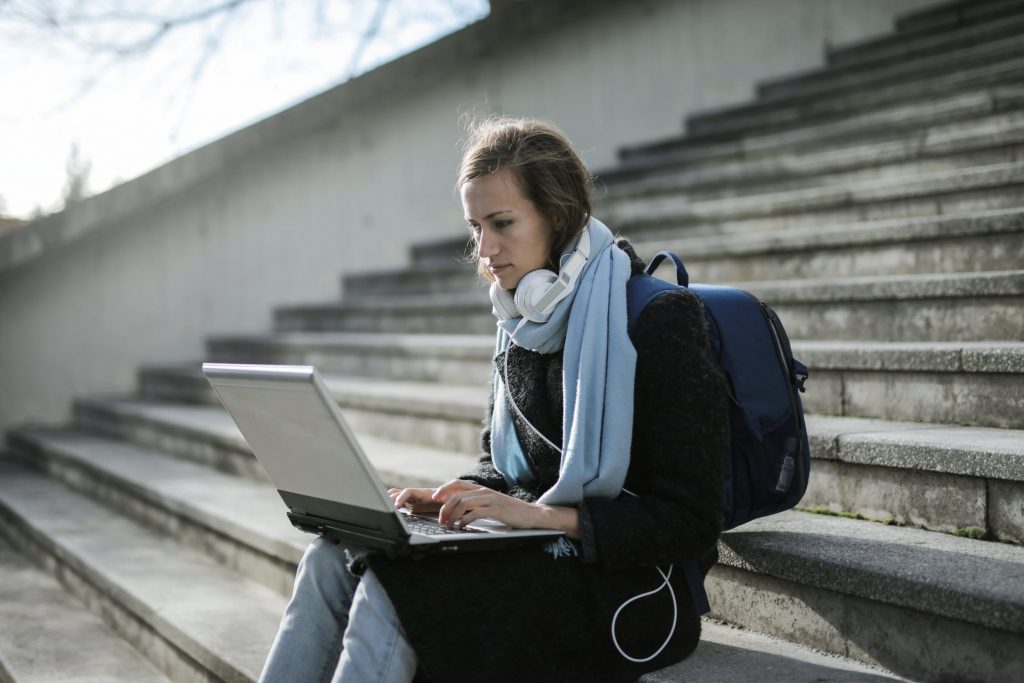 As a counselor, you might be thinking about new strategies to get your Juniors started on the crucial tasks they will need to complete before their fall semester begins. 
With the pandemic making it challenging at times, it's important to find creative and interactive ways to reach students. 
We've done user interviews with a lot of educators who have been challenged by this lack of in-person interaction and have compiled a few tips to help you use Xello to work virtually and in-person with your Juniors, and ensure they get the most out of the semester ahead, no matter how proactive or inactive they might be. 
For Juniors who don't even know where to start
Try suggesting they complete their Matchmaker assessment. Whether it's for the first time, or a re-do, this 10-minute self-reflection activity will help them narrow down their list of possible career paths.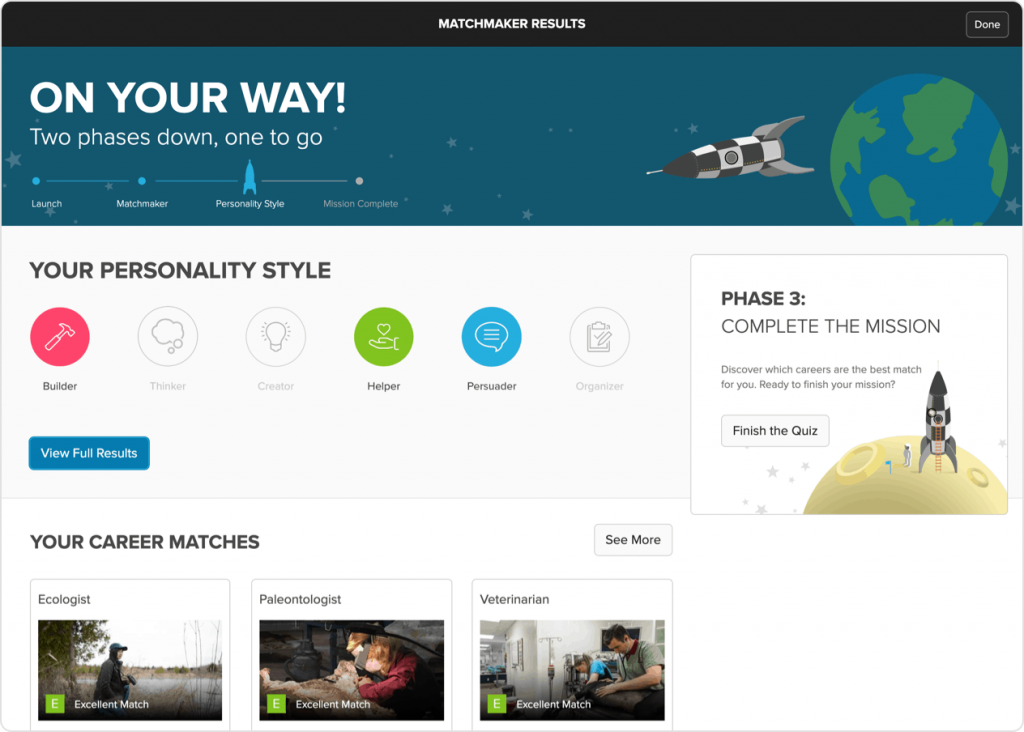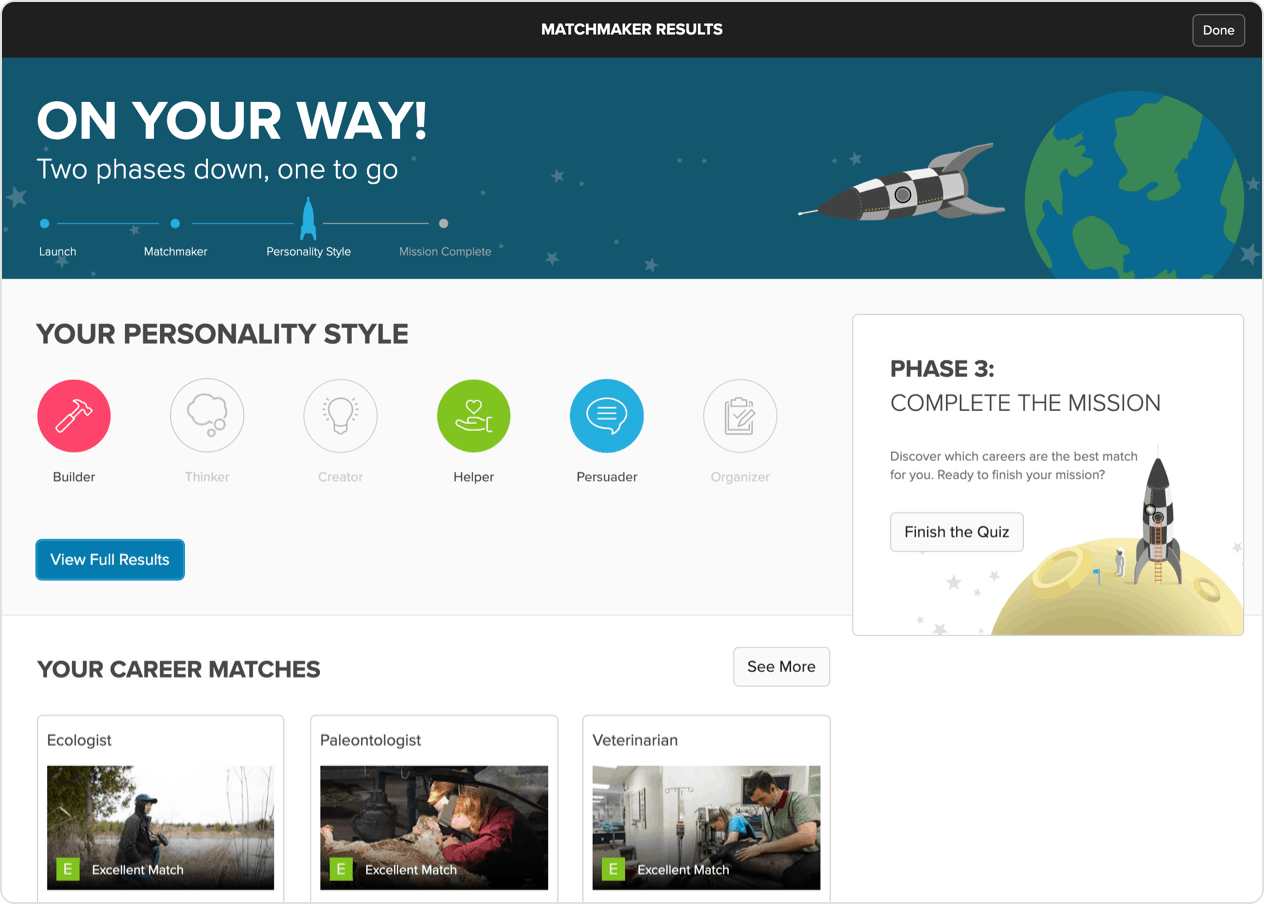 Finding it hard to engage with one of your students? With this first step being the most important to set them along a path, we suggest you complete this activity during a 1-on-1 call or meeting. Ask them to s run through the module and offer your assistance through any tough questions. 
Once they've got their Matchmaker results, they'll be able to explore career options on their own and perhaps even get excited for their future job. Who knows? Maybe this will spark their interest and inspire them to get serious about applying to college. Either way, as they save careers into a shortlist, these Juniors can then move on to the next step.
For Juniors who have chosen a career path, but might not know how to get there
Start them off on their chosen career profile and ask them to save some associated majors. 
From each page on a major, the student will find a list of specific institutions they can explore that will help them move closer towards their dream career. These institutions are automatically organized by state and may include universities, colleges, technical schools, and community colleges. 
Even for students who think they know all the colleges they want to apply to, exploring their options via the majors feature could open up entirely new opportunities.
Now that they've got a handle on their options, it's time to build a shortlist
But some students struggle with this and that's where you come in! We've heard a lot of stories from counselors about students dragging their heels on building their list of colleges. 
But, we know that if they don't know where they're applying, they can't start getting the pieces ready for their applications. And, no matter what kind of student they are, the next 8-10 months are bound to be daunting: Between January and October, the class of '22 will need to write essays, secure letters of recommendation, take the SAT or ACT (a number of times, if they can), conduct (virtual) school visits, request transcripts, and do all sorts of other tasks to get into college. 
They might do some of these activities in Xello, and they might do others in other apps, but you can let them know that they can always use Xello's Application Tracker tool to manage their requirements and deadlines.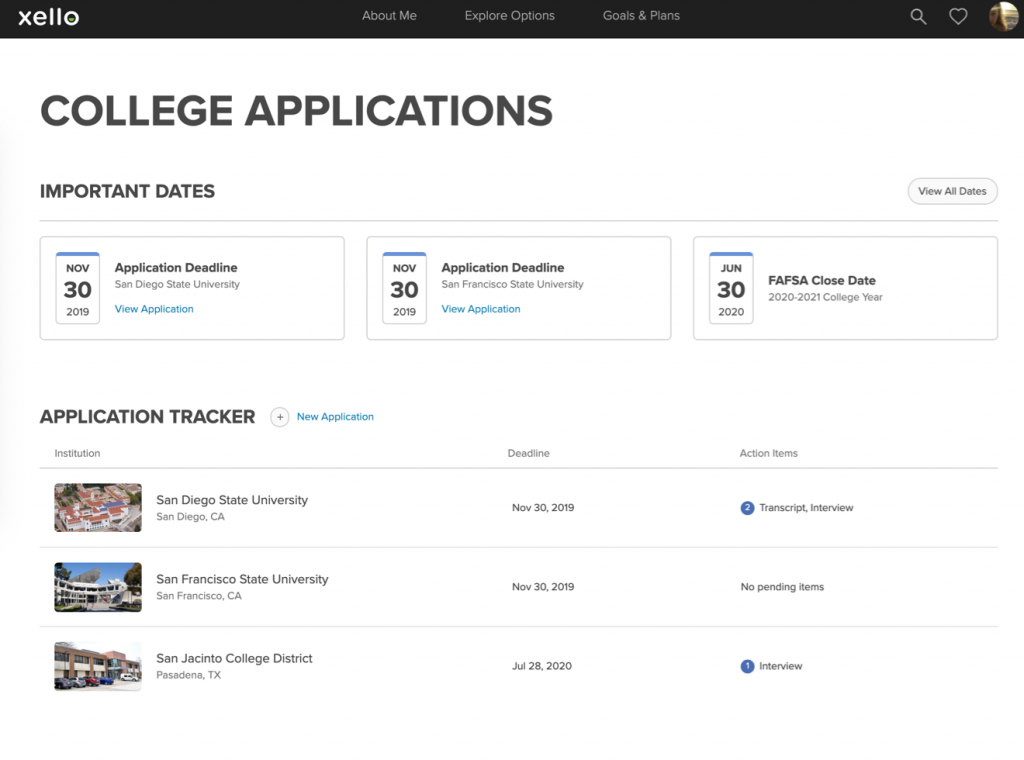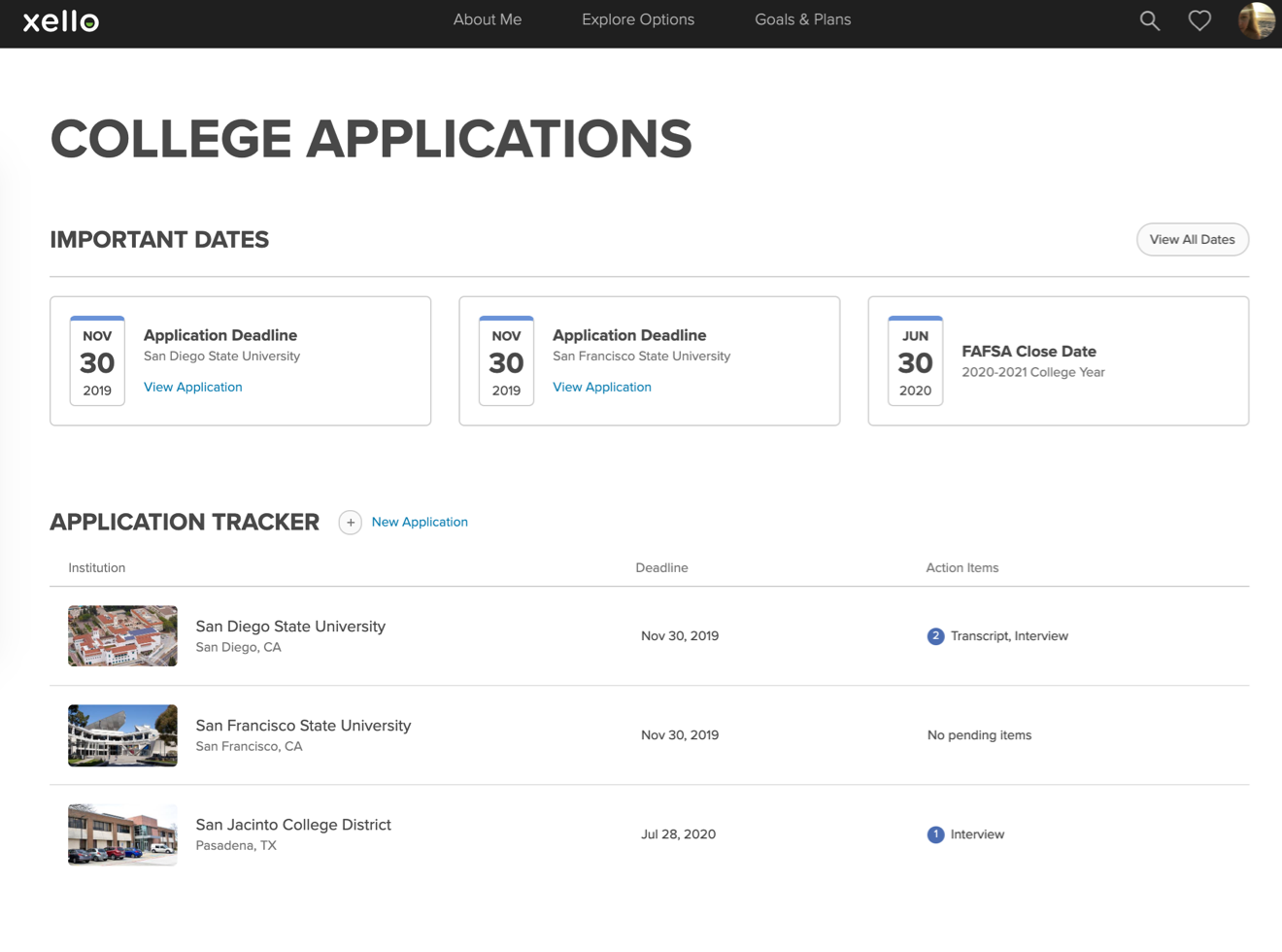 When we built the College Application Tracker, we started by conducting research with students, parents, and educators. Its functionality is modelled after what we saw really enthusiastic students doing: building spreadsheets. 
You've probably seen this yourself—really proactive students who are great at tracking their requirements and deadlines. But what about the rest of your Juniors? We want every student to benefit from these proactive habits. 
For really proactive Juniors who just can't wait to get started
Send them to the Xello College Application Tracker right now. Seriously! Tell them to start doing their research and getting all of the information they need into the tracker.  It's important to also note, however, that this tracker does not update with real-time data. Students will need to double-check with a college's website for the most accurate information about due dates and requirements. 
And, here are some final thoughts for what else you can do, if you haven't already:
Consider building the College Application Tracker into your semester's lesson plan. When you next meet with your Juniors, whether 1-on-1 or in a group, reiterate the advantages of having a plan and sticking to it. While you're at it, share all of the tools available to them in Xello, such as:
The

Knowledge Hub

section, which has college-focused articles to help familiarize them with the process, and

The

Local Scholarships

feature, which showcases options to help them pay for college.

Consider this your friendly reminder to enter scholarships in your area into this searchable database. 
We hope this helps to calm you when you think about the onslaught of Juniors emailing you with questions and looking for guidance on what to do next; and to consider Xello as your best tool to help students on their college-bound journey by empowering them to explore and build a plan, even if they're stuck at home.
Resources for Further Reading
Your Guide to College & Career Readiness During Times of Uncertainty
Helping Students Navigate the Journey to Paying for College
How to Track and Manage the College Applications Process with Ease During Uncertain Times