An Unexpected Catalyst: How Uncertain Times Accelerated Change at Saint Paul Public Schools [Webinar]
Heather Hudson
|
January 27, 2021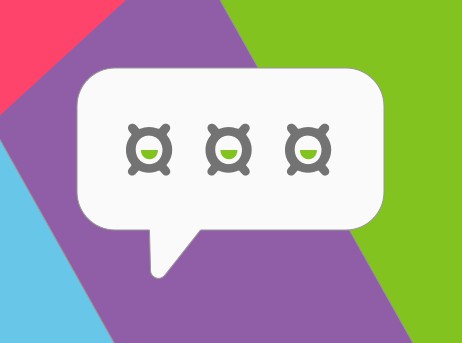 In a virtual fireside chat with Xello CEO and Co-Founder Matt McQuillen, Superintendent of Saint Paul Public Schools Joe Gothard shared how he led through a turbulent time, what he's chosen to focus on, and why the 2020/21 school year is an opportunity to embrace transformative change in education.
In the Spring of 2020, the education sector entered truly uncharted territory. District leaders were tasked with overcoming unexpected and new challenges at a rapid pace to support students and educators as they worked to create and sustain distance learning. 
While it may have been easy to put strategic plans and changes on the backburner, Saint Paul Public Schools (SPPS) in Minnesota chose to keep moving forward. In the midst of a teacher's strike, COVID-19, and escalating racial tensions, the district forged ahead with strategic changes to stay on course with their long-term vision and goals.  
Superintendent Joe Gothard was at the forefront of it all. In a conversation with Matt McQuillen, he gave viewers a front-row seat to the challenges of 2020—and why he chose to keep an eye on the future as they coped with the present.
About Joe Gothard and SPPS
With more than 37,000 students, 6,000 staff and an $822 million 2020/21 budget, SPPS is one of Minnesota's largest school districts. Situated in Minneapolis, 20% of the student population is white. The remaining 80% are "a beautiful array of cultures and races and linguistic talents," said Gothard.
"It's just a wonderful place to live in and to learn and to lead… there's a great deal of pride, a great investment by the community, and there are people who really care."
Gothard moved to Minnesota eight years ago after working for 18 years in the Madison Metropolitan School District in Wisconsin, where he was born and raised. He was superintendent of Burnsville Eagan Savage District Metropolitan, a suburban school district in Minneapolis, before joining SPPS in 2017.
100 Days in the Life of SPPS in 2020
When McQuillen asked Gothard to take the audience through the Spring and Summer of 2020, he was prepared with a "100-day snapshot". 
"Beginning on March 8, 2020, we had a very contentious and dragged-out labor negotiation with our federation of teachers, educational support personnel, and our school community service professionals. It led to a strike, something that hadn't occurred in this district for 75 years," he explained.
Despite the "incredibly challenging" nature of the labor negotiations, Gothard said he learned a lot about himself as a leader, as well as the people around him as leaders. He remains proud of the way his team pulled together to ensure the right priorities were in place to keep the board of education and the community informed of the process the whole way through. 
When the strike ended after 5 days, Gothard and his team immediately turned their attention to distance learning planning in the wake of the COVID-19 outbreak. Students didn't have an opportunity to return to school in the two days between the end of the strike and the day the governor ordered all state schools to close March 28, 2020. 
Gothard noted that in October 2019, SPPS had created an Office of Digital Education. One of their charges was to create a full online school as a way to match the needs, desires, and talents of some students in an innovative way. Little did they know that those days would come much sooner than ever expected. 
In March 2020, the director of education ordered SPPS to achieve three things: create a distance learning plan, provide child-care to essential workers in the region, serve meals to the community. (By the end of 2020, SPPS had served 10 million meals.)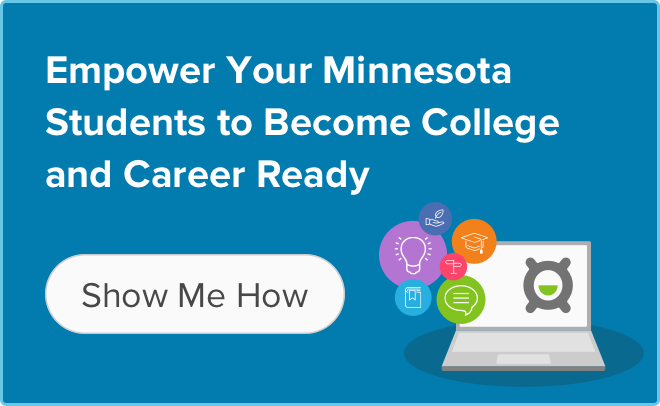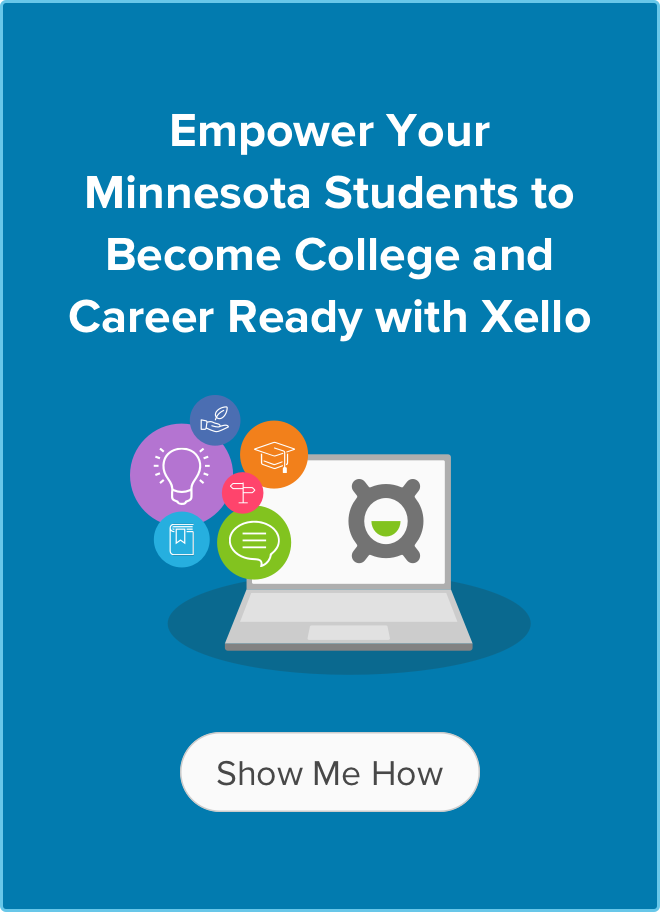 Within a month of working through these changes, the pandemic hit close to home. At age 31, SPPS Board Chair Marny Xiong became ill with COVID-19 and ultimately passed away in June. Gothard described the devastating loss of his "beloved colleague and friend. 
"Throughout the strike and into the pandemic planning, I was almost attached at the hip with Marny. It was tough to no longer have her when we really needed leadership as a board… We missed her voice; we missed her. She brought so much from her lived experience here as a graduate of SPPS to the work she was doing and certainly her role in the community, especially in the Hmong community," he said.
Another blow during a difficult time was the murder of George Floyd in Minneapolis, just 9 miles from the center of the SPPS district. Gothard says the community was understandably stricken and outraged. 
"More than anything, we missed the connection to our kids and each other. I think about what we would have done had we been in school. Unfortunately, we weren't so we had to try and create that [connection] virtually."
Leadership Lessons Learned the Hard Way
One of the most important things Gothard learned as a leader in the months following the strike, the initial COVID-19 outbreak, and civil unrest was the importance of vulnerability. 
"Back in May and June, and even beyond, we had some very sad and emotional meetings with our team and members of our community where I shared exactly how I felt. I'm unapologetic about that… When we share emotions with our community, it's a way to bring us together and move forward together."
He also more deeply understood the significance of connecting with the community as much as possible during difficult times, whether virtually with individuals or in large groups open to anyone. 
"Often, it was delivering news people didn't want to hear. I hate to say that's become kind of normal, but it really has. COVID-19 has proven to be a challenge that doesn't have one answer and, until it does, we're going to find ourselves as leaders in this uncomfortable position of delivering news that people don't want to hear. But it's necessary and needed right now," said Gothard. 
McQuillen noted Gothard made a surprising decision to start the 2020/21 school year with distance learning even though the governor, commissioner of education, and commissioner of health put forward a Safe Learning Plan that provided a framework for all Minnesota schools to re-open to in-class learning.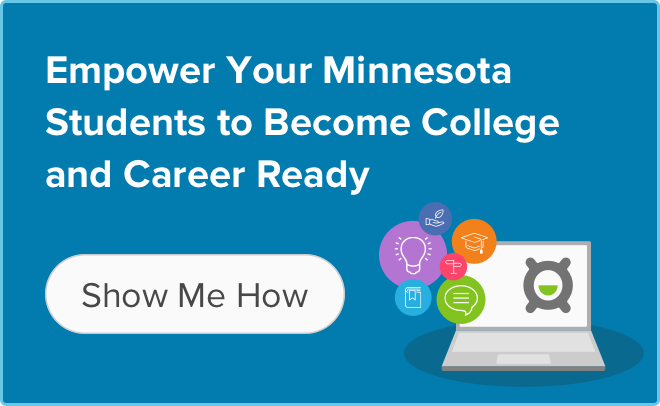 "Why did you take this stand and how did you manage it?" he asked Gothard. 
"The Safe Learning Plan is a great plan, and it continues to guide us to this day. It also gave metrics for data based on cases in our local communities and counties that would correlate to a recommended learning model for each district in that county," said Gothard. 
"We received numbers according to those metrics that would have allowed us to open but I knew in our district that we weren't ready for that."
Gothard pointed to the demographic representation of the COVID-19-related data. He noted that the virus had a disproportionate impact on Black, Indigenous, and people of color in the SPPS community. "There isn't a measure to say when it's safe, who it's safe for, and who is making the decisions about safety. I felt we needed to take more time."
He and his team branded their district's efforts as Distance Learning 2.0 in September 2020 and debuted better, more frequent synchronous learning opportunities, better communication between schools and parents, and greater support for students. SPPS is gradually transitioning schools into hybrid and full-time in-person learning throughout the 2020/21 year.
Meanwhile, Gothard and his team are moving ahead with ambitious educational plans.
"It may be more expected that districts are slowing down on change, slowing plans, dealing with the crisis, and sticking to the status quo. SPPS has chosen to do the opposite—you're rolling forward with your strategic vision and your long-term plans. Wouldn't it be easier to put them on hold and wait till next year?" asked McQuillen. 
Gothard pointed to his long-held focus on fixing education to suit students, not the other way around. 
"We have consistently created a system in education based on the deficits children bring to school and how we can fix them. I think even in this time of distance learning, we can learn so much about our students. We're connecting in ways that perhaps we never have before and we're using technology that perhaps has never been used before. We're involving families in education in some cases that's never been done before," he said. 
"I think it's brought really critical questions to the table in terms of what does education mean in 2020/21? How are we truly preparing our students to enter into those postsecondary spaces to be successful and most importantly to be self-determined? The education system for far too long has determined the success of our students and the pathways and futures of our students. It doesn't have to be that way."
The Case for Personalized Learning Plans to Foster Student Engagement
One of Gothard's passions is advocating for individualized learning. While he's looking to make a difference in the lives of future adults, the roots of this interest come from his experience as a teenager more interested in sports than school. When he took the old Career 
Ability Placement Survey (CAPS) as a boy, he was suddenly struck by the things that he was "good" at. 
"I was 16 years old and more than two-thirds of my education was over… I didn't have conversations with my family about who I was as a learner or as a person to have them help me match it with what I might see in my future. That was a missed opportunity. We have to be more intentional, more urgent and I think we can start with students at a much younger age," he said. 
"I want us to have an inventory of the wonderful assets that the children in this community have so this entire community can build them up based on that." 
Gothard noted that SPPS chose to stick with Xello as their personalized learning platform to help do future readiness work with all of their students, including the youngest. 
"It was really important to me, especially right now in distance learning, that students have conversations with their families about themselves, their education, and their future. This is how we can have them continue school in a way that's self-determined and not determined by prerequisites, grades, or race. I know these factors have an impact on how students experience our educational system and that's not the way it should be."
Although 2020 was a difficult year in education—and beyond—in many ways it proved to be a galvanizing experience for Gothard and the SPPS. They are intent on putting students at the forefront of education, no matter the climate we're living in.