FREE EBOOK
An Educator's Guide to Developing Social-Emotional Learning Skills in Your K–12 Students
Develop well-rounded students. Create successful futures. In order to achieve this, districts need to think beyond teaching technical skills and also consider developing social-emotional learning (SEL) skills in students. But with only so many hours in a school day, how can educators ensure they're exposing students to the best of both worlds? Download our free eBook to find out how.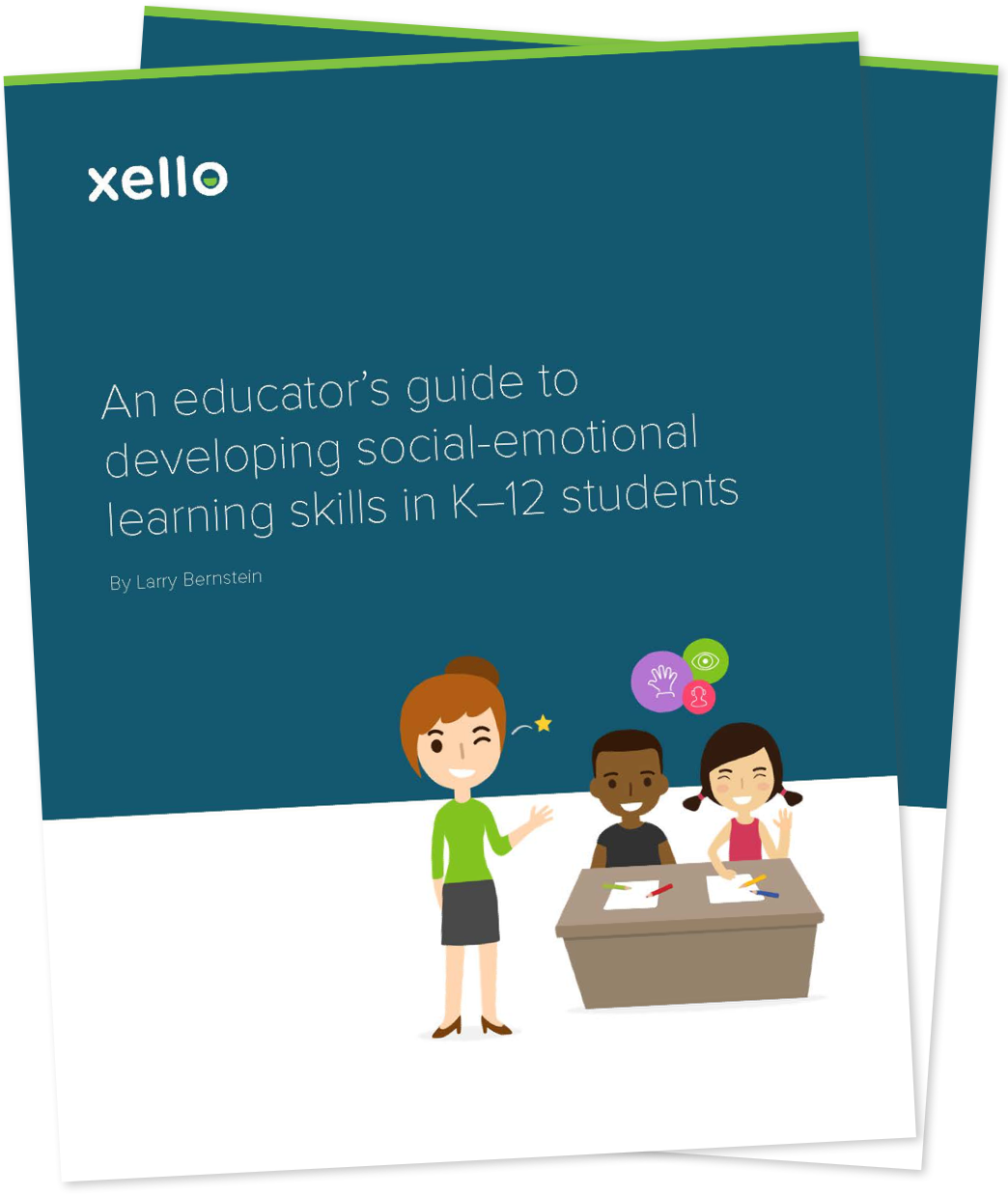 What's Inside
Ready to take SEL to the next level in your classroom? As a valued workplace skill, developing both technical and SEL skills will help create bright futures for students. Who doesn't want that?
In this free guide, you'll find:
A breakdown of SEL and its value for students
How to put it into action in the classroom
How a program like Xello helps students develop their SEL skills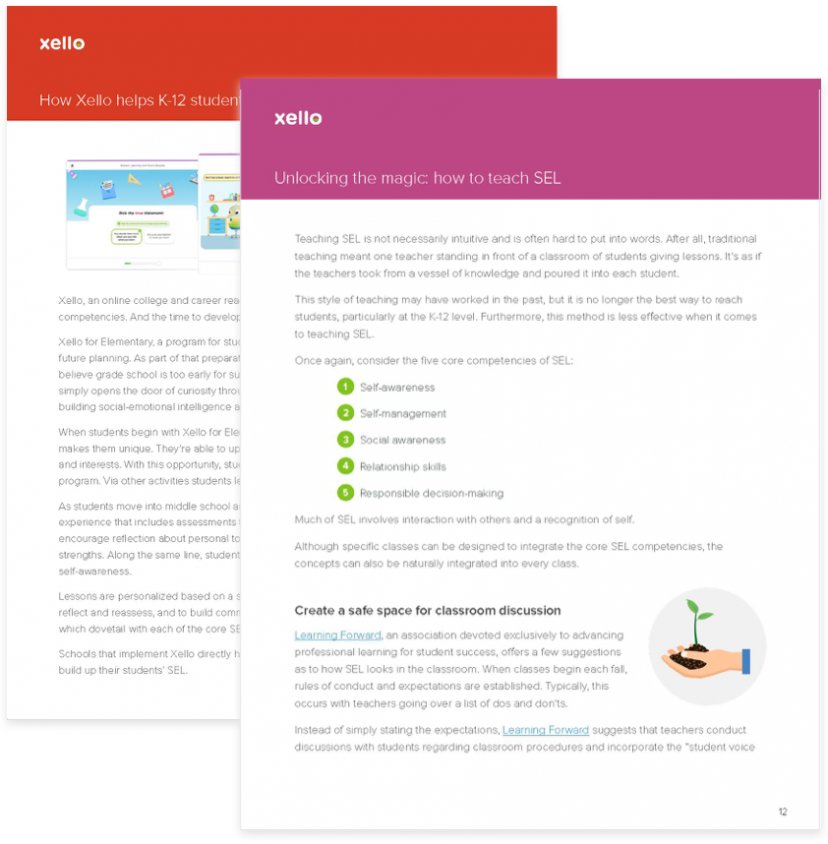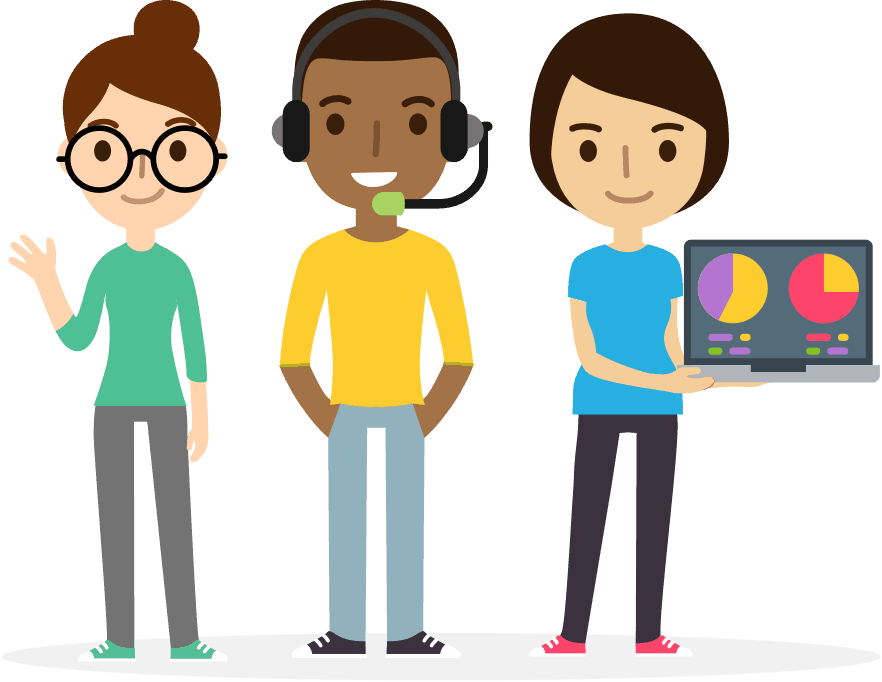 About Xello
Xello is an engaging online program that helps K–12 students build knowledge, skills, and plans for future success. Through self-knowledge, exploration, and planning, students better understand who they are, their academic and career options, and the steps they'll need to take to achieve their goals.