Employer Benefits

Why offer work-based learning opportunities?
Discover and nurture rising young talent
Work-based learning offers businesses the unique opportunity to scout and train students, creating a talent pool of potential future employees.
Opportunity for employers to promote their business
Participation allows businesses to contribute to the development of the future workforce, helping students understand their business and promote their industry in a hands-on way.
Strengthen community and the future workforce
Businesses not only create a talent pipeline, but contribute to local community development and the economy. It's a win-win for businesses and the community!
Connect and Get Started
Get started by connecting with your regional coordinator

Interested in introducing work-based learning opportunities, but unsure where to start? Consider guest lectures, workplace tours, job shadowing, internships, and more! These opportunities can be tailored to fit the needs of your business, while providing a valuable experience for students.

Plus, you don't have to do it alone! A regional coordinators will work closely with you to help you offer the best learning opportunities while create a seamless experience for your business, and the schools and students you will work with.
With our factory located in Naples, FL, finding skilled labor in CNC machining is extremely challenging. By working closely with public schools, Azimuth Technology has found talented and eager students willing to learn and become part of our family. For many of these young adults, work-based learning is their first real job. They not only learn technical skills, but begin to understand real life responsibilities. Azimuth employees embrace this responsibility of training these young adults and learn their own life lessons in the process.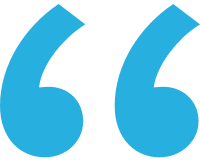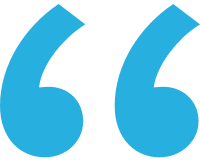 Frequently Asked Questions
What can high school students contribute to my business?
High school students can bring fresh perspectives and enthusiasm to your workplace. Often tech-savvy and quick learners, these students are eager to make a meaningful contribution.

Hiring high school students is also an investment in your company's future. Engaging them early increases job commitment and engagement, which often leads to higher employee retention rates and fewer vacant positions over time. The training they receive during their initial role can also lower future training costs when they transition to full-time employment. High school students don't just fill a role; they offer a way to cultivate talent, enhance productivity, and bolster long-term business outcomes.
What type of support is available for businesses hosting high school students?
Businesses are not alone in hosting high school students for work-based learning opportunities. Schools and intermediaries often offer extensive support, ranging from developing job descriptions tailored for high school interns to handling logistical issues. They can also provide training sessions for mentors and supervisors within your company to help guide the students effectively. Some intermediaries even serve as a single point of contact if you're coordinating with multiple educational institutions, streamlining the process and saving you valuable time.
How can employers apply for workers' compensation premium reimbursement for participating in WBL programs?
Employers can apply for this reimbursement by participating in an eligible WBL program and following
an application process operated by the Division of Workers' Compensation
. Employers complete, sign, and send the application along with required documents to the specified address, making it an accessible option for many employers. Students must be 18 years of age or younger at the time of the work-based learning opportunity.
What tax incentives are available for Florida corporations offering student internships?
The Florida Experiential Learning Tax Credit Program provides a tax credit of $2,000 per postsecondary student intern, for up to five interns per taxable year. It supports employers that engage student interns, encouraging educational partnerships, and strengthening the connection between education and industry. More information can be found on the
Florida Department of Revenue's website
.
How does the work-based learning program address liability and insurance matters?
As an employer, your liability for high school interns is generally the same as for any other employees. Most high school interns can be covered under your existing workers' compensation policies. To further minimize risk, you can require students and their families to sign waivers or hold-harmless agreements. In some instances, school insurance policies or intermediary organizations may also provide additional coverage for students during their internships. However, it is always recommended to consult with your insurance carrier and legal counsel for specific advice tailored to your situation.
Work-Based Learning and Apprenticeship Coordinators, what's the difference?
Work-Based Learning Coordinators are based at specific school districts and work with businesses to arrange short-term experiences like internships, job shadowing, workplace tours, and more.

Apprenticeship Coordinators represent broad regions encompassing many school districts. They work to develop and administer comprehensive, and longer term apprenticeship programs that combine coursework with on-the-job training.
Work-Based Learning Resources
Looking for more information?
Explore these additional resources from the Florida Department of Education, Apprenticeship Florida, and Future of Work Florida.