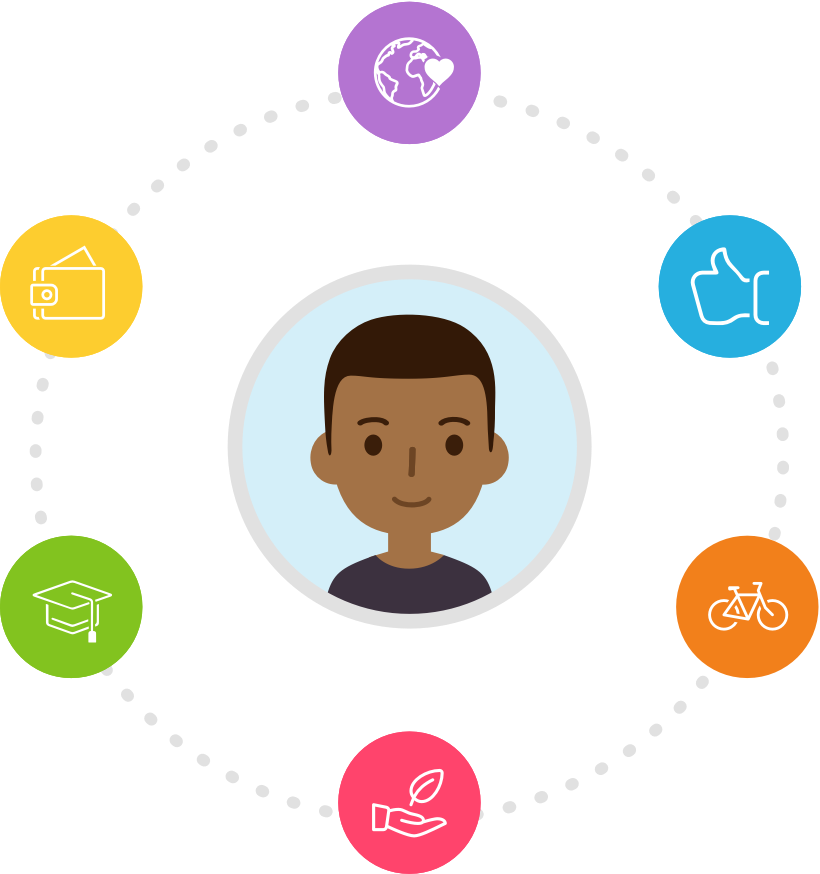 How Xello Supports House Bill 400
Xello's engaging experience helps K–12 students become future ready, and is well aligned to support the Georgia BRIDGE Act—a framework that provides middle and high school students with career counseling and advisement as they choose a pathway of study.
This handy guide shares how Xello's college and career readiness program can be used to meet Georgia BRIDGE Act requirements.
Download Guide
How it Works
Empower Your Students to Be College, Career, and Military Ready with Xello
Xello ensures you have the right tools to support your district's in fulfilling the Georgia BRIDGE Act, while inspiring and engaging students to develop future plans in line with their career aspirations.
Career Exploration
Career Exploration
Career Preparation
Graduation Plans
Family Engagement
Career Exploration
Career Preparation
Graduation Plans
Family Engagement
Career Awareness and Exploration Activities
Xello's full K–12 program means students have the opportunity to start building valuable career awareness from an early age. Students engage in vibrant, age-appropriate activities that build the foundation they need for successful future planning.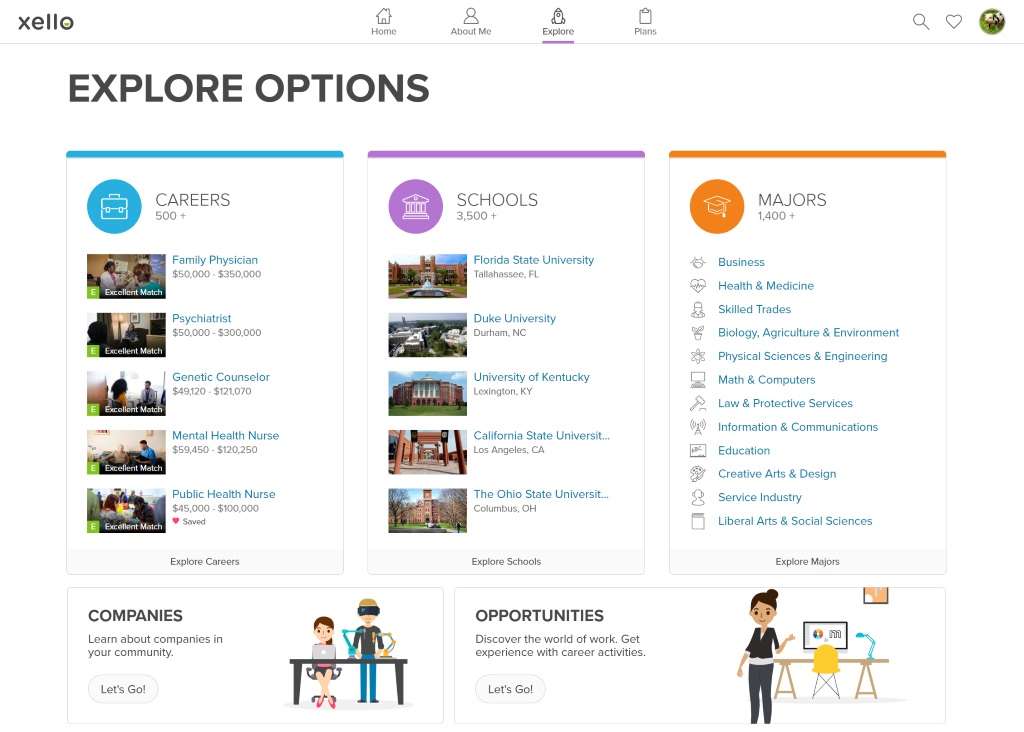 Career Preparation and Training
Empower your students to be workplace aware and ready! With Xello's work-based learning modules, students can evaluate their future goals and build employability skills right from within the program.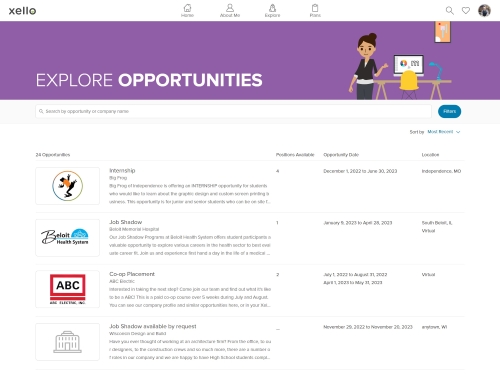 Individual Graduation Plan
With Xello's course planner, students build a four-year IGP that aligns with GA standards while ensuring they are on track to meet future goals. Students plan courses based on your district's unique Programs of Study, including student's CTAE pathways, and they can incorporate dual enrollment courses.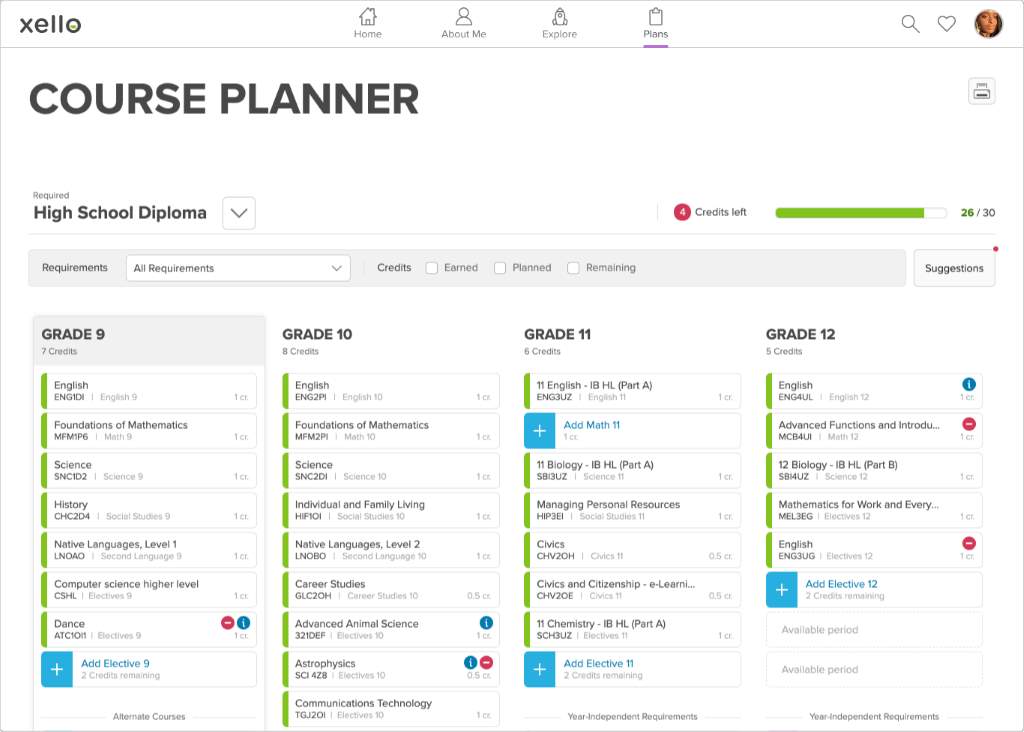 Family and Community Engagement
Getting your students future-ready takes a village. Xello's Family Portal bridges the gap between families, educators, and students. Parents and guardians have the opportunity to collaborate with educators and be involved in their kids' journey to future readiness.
Deliver a consistent K-12 solution
Xello is a modern, full K–12 career development program that grows along with your students, with age-appropriate content and activities.
Equity and accessibility for all students
Committed to delivering an equitable experience for all, Xello exceeds the rigorous software accessibility standards and is professionally translated to support non-English speaking students and families.
SEL, engaging curriculum, lessons, and assessments
With Xello's integrated lessons, students build essential social-emotional skills needed to thrive in the real world. In addition, educators have the opportunity to blend Lessons into their own curriculum, making it fully customized for their school and district.
See how Xello can help every Georgia student succeed
Powerful Tools That Keep Georgia Educators Organized
Georgia educators have access to their students' progress and future plans, which helps them provide meaningful support that goes above and beyond the BRIDGE Act requirements.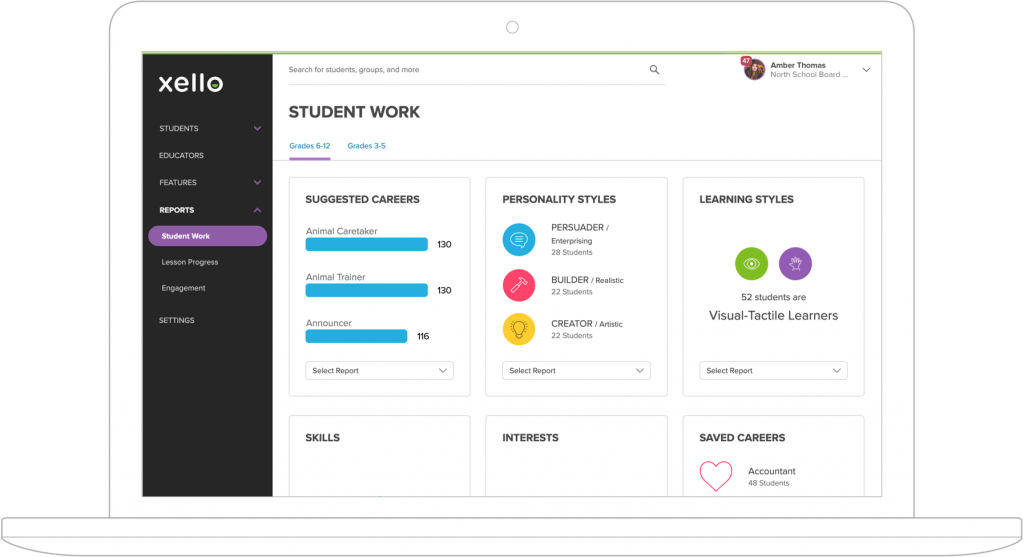 Delivering Personalized Learning at Scale
Xello understands that every student is unique. So we designed a program that can be personalized to the unique skills, traits, and interests of students through features like portfolios and industry credential tracking.
Help Students Develop Work Ready Skills
Educators can rest easy knowing Xello is equipped with the necessary tools, activities, and resources to develop work-ready students.
Access Powerful Reports
Educators can easily access powerful engagement and profile reports at the student, school and district level, giving them a real time view into which students are struggling to meet the BRIDGE Act requirements and which ones are on track to graduate.
Testimonials
What Our Georgia Districts Have to Say About Xello
Clarke County School District on their success implementing Xello to help students fulfill the Georgia BRIDGE Act and create successful futures.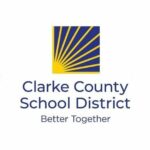 Xello lessons align so closely with the CASEL model for social-emotional learning, we find that by developing college & career readiness (CCR) skills, we're also facilitating comprehensive social-emotional development in our younger learners, too.
Educator Tested, Approved & Awarded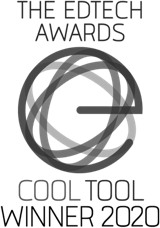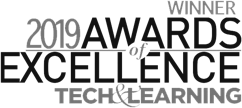 Award Winning Support
The Xello Team is Always Here for You
As an SIIA CODiE Award winner for Best Customer Experience in Ed Tech, our well honed processes combined with our enthusiasm for great service ensure that every client always gets the most out of Xello. Here's how we do it: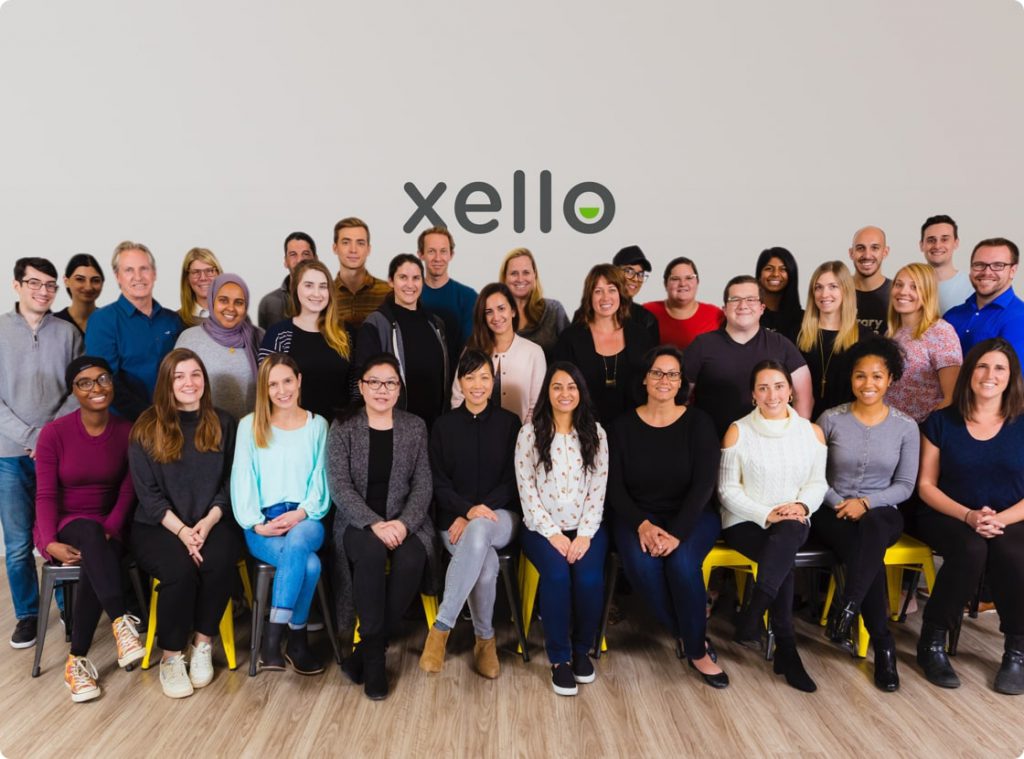 A Trusted Strategic Partner
It starts with a strong foundation. Xello partners with each client to understand their unique needs, and craft strategic multi-year plans to maximize student impact and district goal attainment.
On-Demand Training & Support
Our comprehensive and ever-growing library of online resources and courses, empower educators to easily look up and develop expertise in every aspect of Xello.
Answers When You Need Them
Can't find what you need? Not a problem. Whatever your query our award-winning Client Solutions team is here to give you the answers you need, when you need them.
Book your demo to see how Xello helps students fulfill the Georgia BRIDGE Act to become future ready
Book My Demo