FREE GUIDE
How to Incorporate Digital Personalized Learning in the Classroom
No two students are alike. So it's crucial that districts and educators nurture each and every student's learning style in a way that helps them thrive—paving the way to a successful future. One way to achieve this is by incorporating personalized learning into the classroom. Wondering where to start? Grab your complimentary eBook copy to find out how.
What's Inside
Digital personalized learning leverages technology to deliver customized future planning for every student regardless of age, background, or skill level.
In this free guide, you'll find:
A primer on the advantages of personalized learning in the classroom
How to supercharge your college and career planning curriculum with digital personalized learning
Valuable tools to use to maximize your personal learning success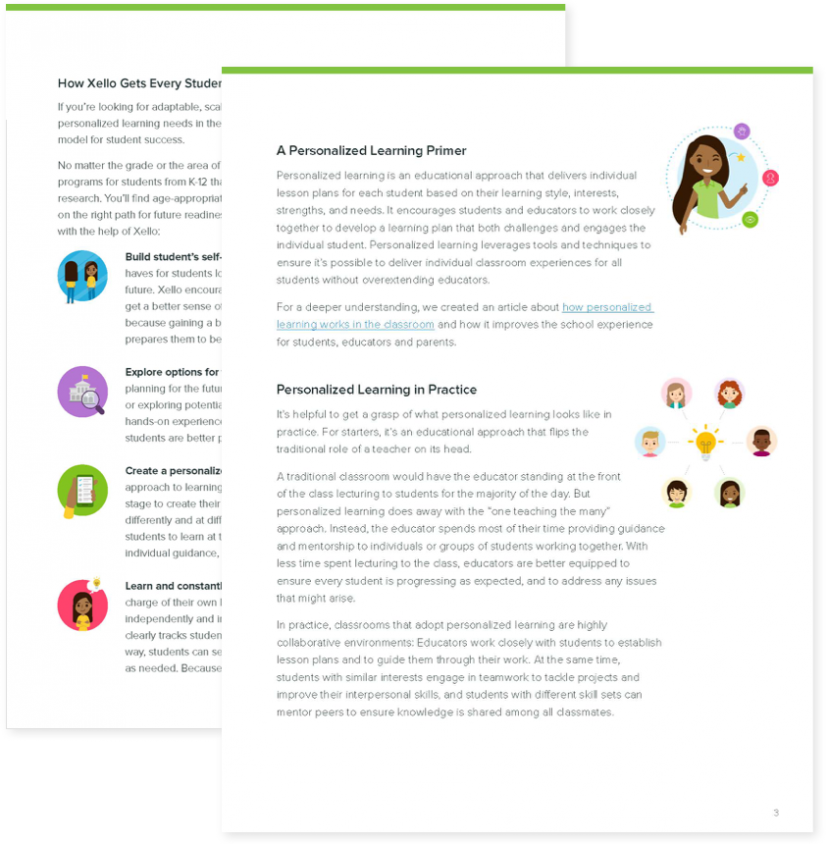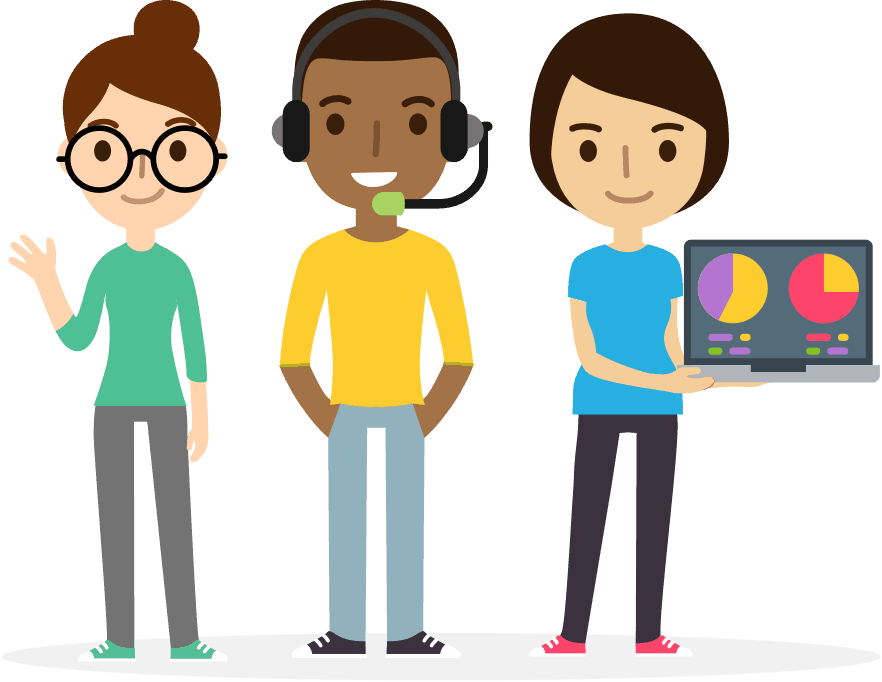 About Xello
Xello is an engaging online program that helps K–12 students build knowledge, skills, and plans for future success. Through self-knowledge, exploration, and planning, students better understand who they are, their academic and career options, and the steps they'll need to take to achieve their goals.