FREE EBOOK
ESSA Compliance: Improving Student Success through College and Career Readiness
In this eBook, we unpack the outcomes ESSA seeks to drive, and the ways college and career readiness strategies can be used to achieve success against associated state mandates.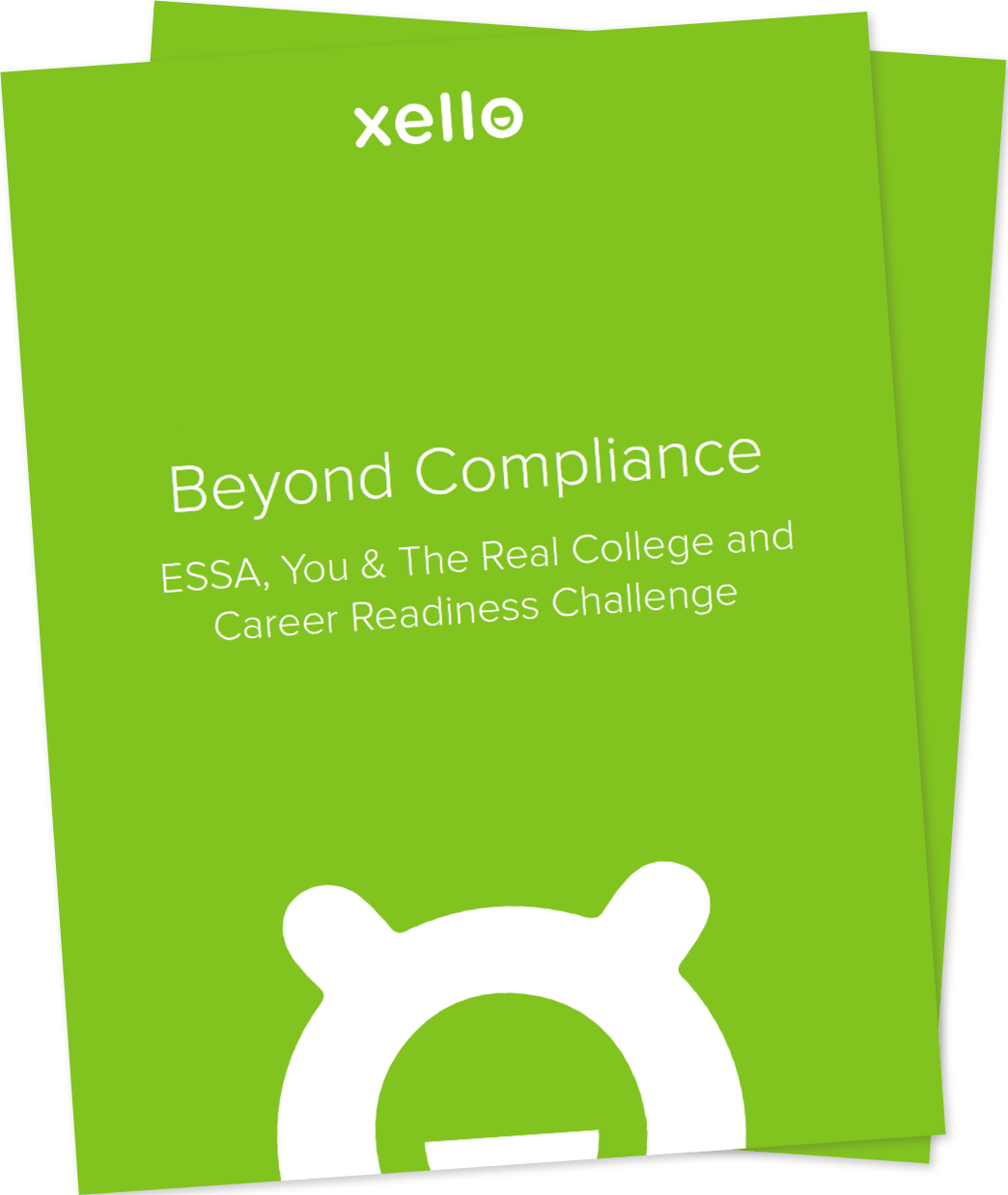 Your Guide to ESSA Success
In this guide, you'll get a simple, concise overview of ESSA and an actionable framework for using college and career development to help achieve your state's goals.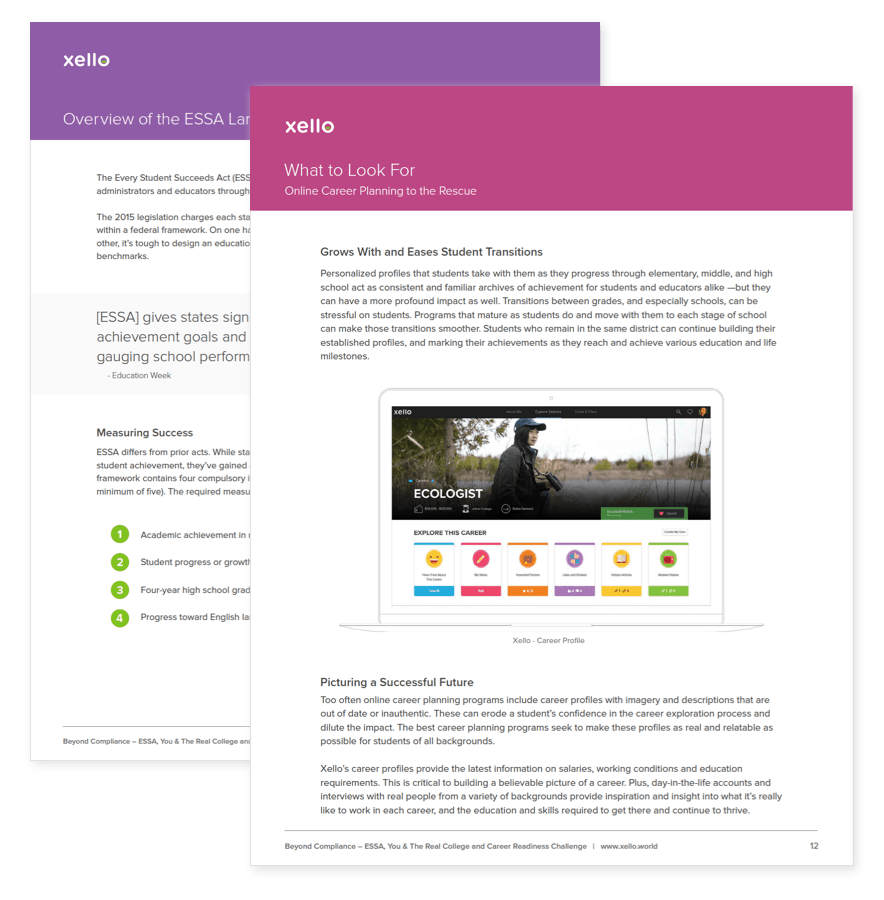 It includes:
An overview of the ESSA Landscape
The mandate compliance challenges most districts struggle with
Where you'll get your biggest mandate compliance gains from college and career readiness
Tips for evaluating college and career readiness program options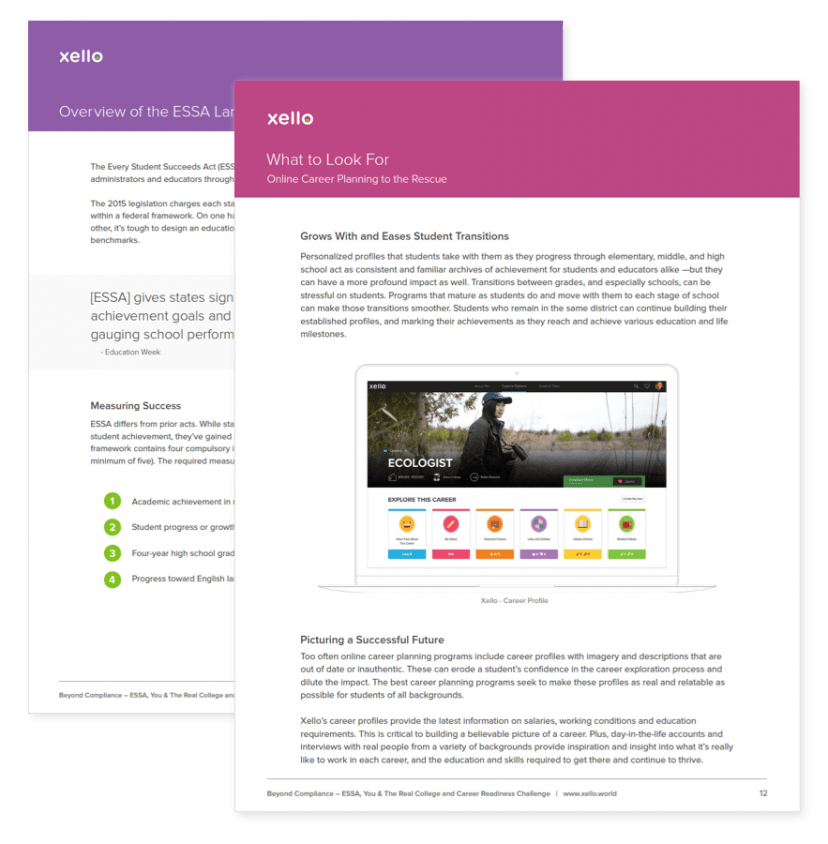 The work students do in Xello to identify interests and hone skills early has helped better prepare them to achieve Texas graduation requirements...It helps them be more certain of their graduation path—and where they fall in the greater scheme of things

Tonni Grant, Coordinator of FWISD Academic Advisement Department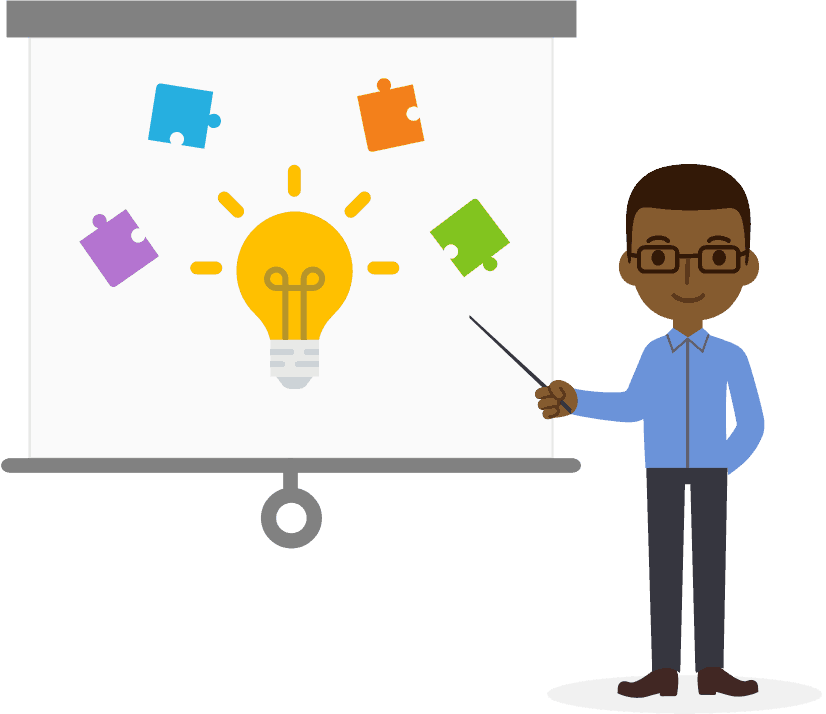 About Xello
We have over 20 years of experience helping schools achieve national and state standards for college and career readiness. Our program has been used by districts across the country to help meet mandates, increase achievement and prepare students for success.
Our Education Consultants and Success Managers are knowledgeable about mandates across the country. They can show you how to implement Xello to meet your district requirements.