FREE EBOOK
Making the Switch to Remote Learning: Your District's Guide to Preparing K-12 Students for Future Success
As school leaders continue adapting in response to the COVID-19 pandemic, one thing is evident: some form of remote learning is here to stay. It's therefore essential to have an actionable framework on how to prepare students for future success virtually. Our e-book addresses timely and relevant topics to help you track student engagement remotely, enhance students' social-emotional learning (SEL), and leverage the right tools to set your district up for remote learning success. Get your free copy today!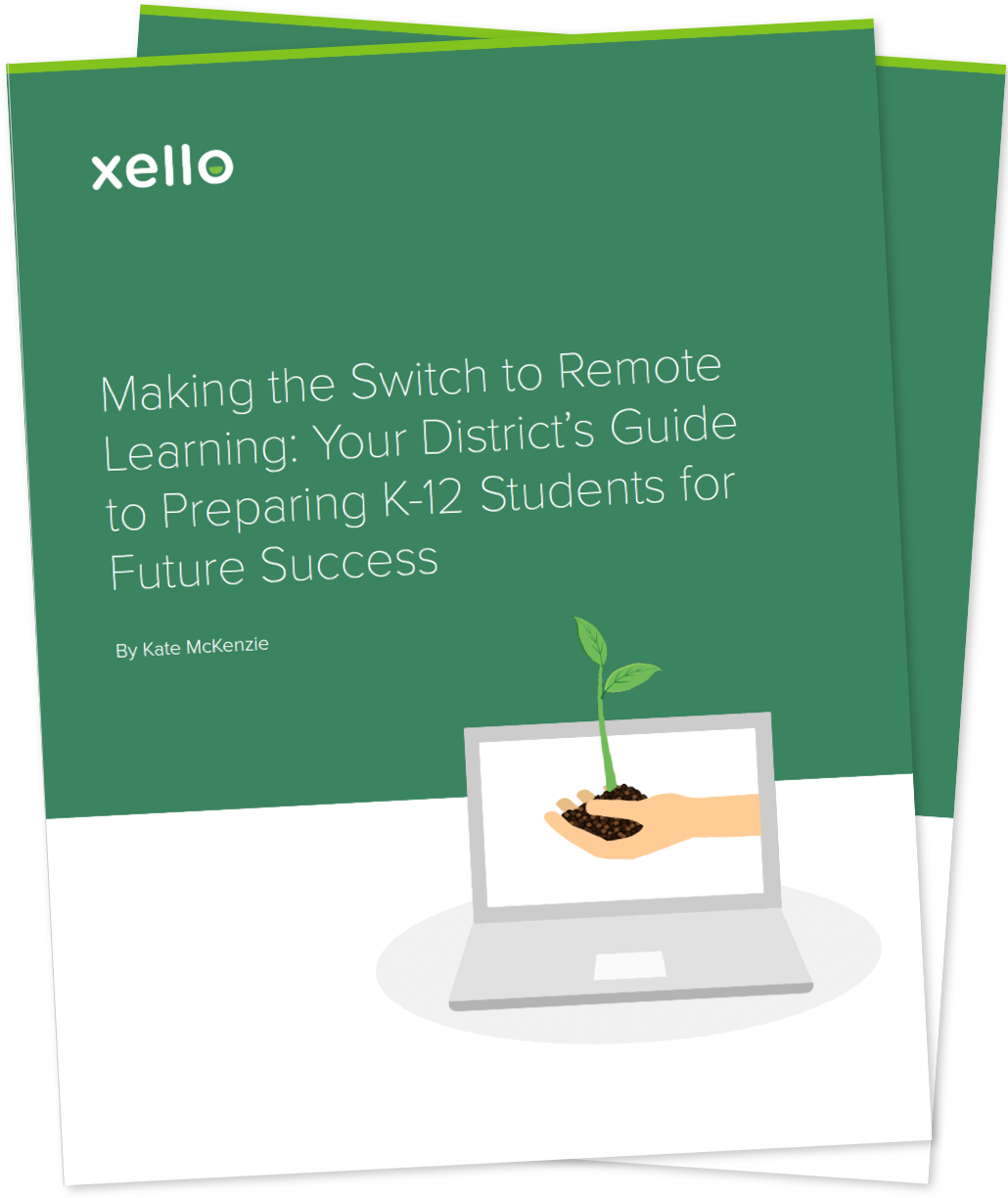 What's Inside
Ready to master remote learning strategies and prepare your students for the upcoming school year?
In this free guide, you'll find:
Advice from experts on developing a robust digital curriculum for K-12 students
How to engage students remotely & help them plan for college & career success

How to instruct with a trauma-informed approach and enhance students' SEL skills

Case studies from two districts that have successfully adopted remote learning & how you can implement these strategies to get your students future ready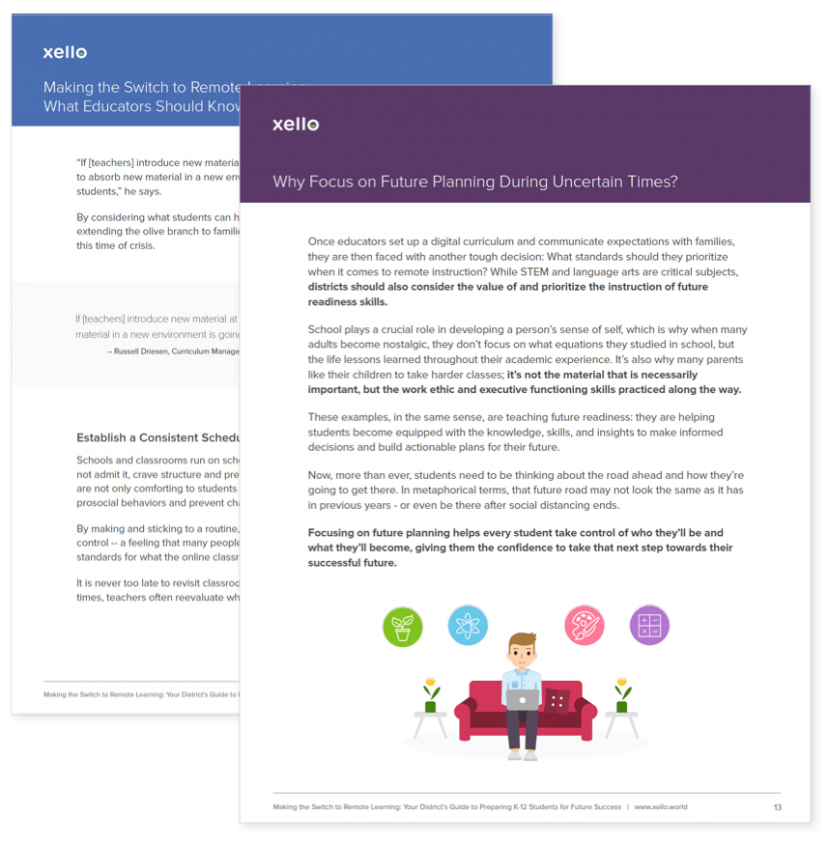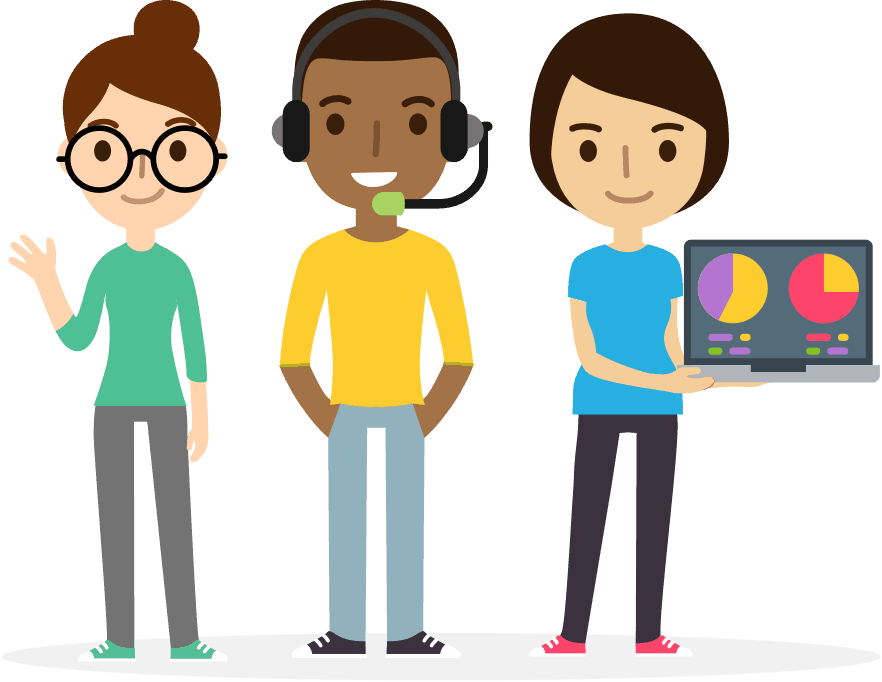 About Xello
Xello is an engaging online program that helps K–12 students build knowledge, skills, and plans for future success. Through self-knowledge, exploration, and planning, students better understand who they are, their academic and career options, and the steps they'll need to take to achieve their goals.