The Value of Considering All Career Pathways When Future Planning
Kate McKenzie
|
April 6, 2021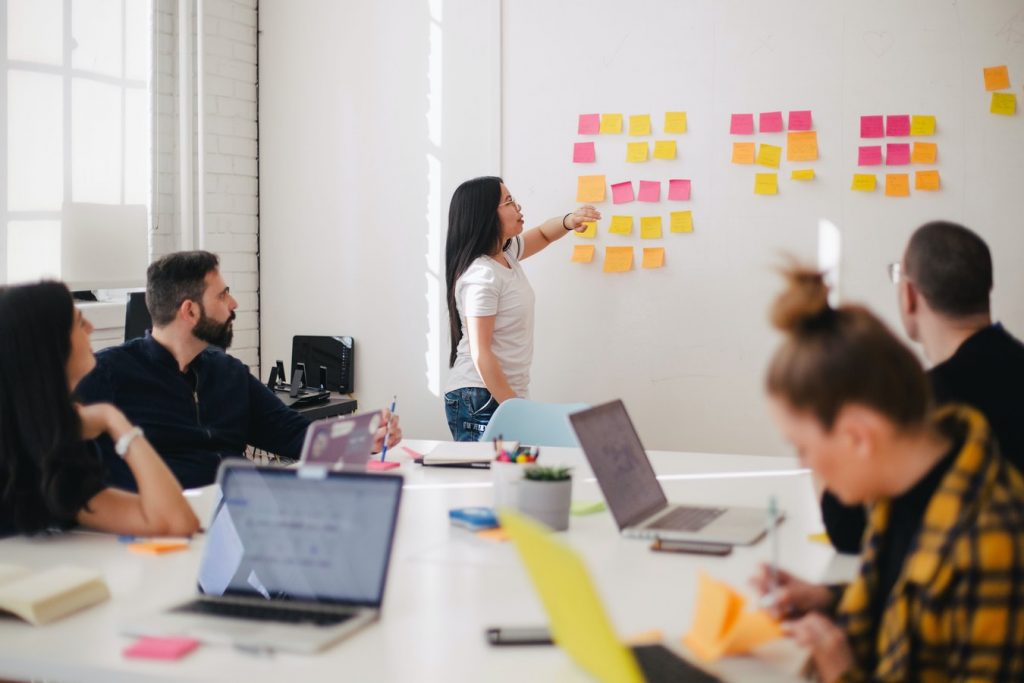 Reducing the stigma around less-traditional career pathways to empower students to follow their passion is integral.
With Xello, it's our mission to empower students to plan for their future. We want them to discover their interests, develop skills, set goals, and eventually achieve their dreams. We think every parent and educator would agree that our kids should feel qualified and confident when they enter the workforce.
But let's address the elephant in the room: there's stigma around certain career pathways.
The stigma surrounding vocational and technical education pathways in the UK comes down to one of perception of class. A major report by City & Guilds cited by the BBC 'highlights the residual barriers, quoting people who say there is a "negative perception" that vocational courses are for those who could not succeed in academic subjects.' The government has set ambitious targets for apprenticeships but the City & Guilds report 'warns of a training system that remains over-complex, compared with the path from school to university.'
If we want to truly support our students, we need to stop perpetuating the stigma surrounding apprenticeships and vocational career pathways, and instead encourage future generations to follow their passions.
In order to do that, we need to understand both traditional and vocational settings to help students determine their pathway and feel confident in taking the next steps.
Getting Started: What Are Career Pathways?
Before students can determine their Career Pathway, it's essential to first look at careers as a whole.
Job sectors
You might encourage a student to start by exploring job sectors:
Accountancy, banking and finance
Business, consulting and management
Charity and voluntary work
Creative arts and design
Energy and utilities
Engineering and manufacturing
Environment and agriculture
Healthcare
Hospitality and events management
Information technology
Law
Law enforcement and security
Leisure, sport and tourism
Marketing, advertising and PR
Media and internet
Property and construction
Public services and administration
Recruitment and HR
Retail
Sales
Science and pharmaceuticals
Social care
Teacher training and education
Transport and logistics
Career Clusters
Career Clusters are available to explore in Xello. Each cluster contains a group of jobs that require similar knowledge or skills. Students can use clusters to help navigate career options and define their pathways. The Career Clusters include:
Architecture & construction
Arts, media & culture
Business & finance
Computers & telecoms
Education & training
Design & fashion
Law, government & public services
Medical, health & social care
Transportation & logistics
Science, engineering & manufacturing
Agriculture, animals & natural resources
Retail, hospitality & tourism
Sports & leisure
So what does all this mean for career pathway exploration? Well, it means that a student could begin with a sector that interests them or they could identify a cluster based on their interests and then narrow their exploration down within that cluster.
As overwhelming as the possibilities may seem, students can narrow down their choices by reflecting on their unique interests and skills and utilising future planning tools and assessments.
Recognising that Career Pathways Aren't One-Size-Fits-All
In many communities, the decision to attend a university course is assumed and even expected. However, the data shows that this route isn't for everyone. On average, 48,548 students drop out of university each year. While the average graduate will leave university with approximately £45,000 in student loans.
Alternatively, students that take up an apprenticeship get the benefit of on-the-job training while they earn. Data from national education statistics show that apprenticeship starts were up by 26% to 204,000 over the 2021/22 academic year compared to 161,900 reported for 2020/21.
Utilise Work Experience Opportunities to Expose Students to Alternative Pathways
Future planning can be incredibly stressful, and since most schools emphasise traditional pathways, students looking at apprenticeships or alternative vocational pathways might feel less supported. It's important to connect these students with a support network focused on their academic and future success, as well as helping them access services and learn skills for employability.
This is where work-related learning – such as Further Education speakers, visits from apprenticeship providers, and links with local employers – can really help a student understand that there are options other than university. From January 2023 the government is introducing more stringent encounters measures that schools will need to adhere to. This is to ensure that students are aware of all the options, and to break down any stigmas surrounding vocational pathways. After all, everyone agrees that vocational education is essential for the economy, and yet, many parents would still prefer their child's ambitions be centred on university.
Final Thoughts About Career Pathways
Whether university bound or interested in learning-while-earning with an apprenticeship, there is lots of useful information out there for careers leaders to point students towards. The challenge can be that the university pathway is more easily defined, and society puts more emphasis on that pathway, compared with the vocational pathway.
It is time for society to let go of the embraced notion that success means a university degree. Let's rewrite success to mean that students are leaving school with skill sets that make them eligible to succeed in whichever pathway they choose.
At Xello, we are committed to supporting and empowering students to achieve their career dreams. We hope that as we continue helping students plan for their future, families, educators, and communities alike will join us in valuing all career pathways.
Want to learn how Xello can help your students explore various college and career pathways? Just click here to book a call with our educational consultants and they'll be happy to assist.