How a British International School Implemented Xello and Instantly Measured 76% Student Engagement
Xello Team
|
June 22, 2023
In February 2020, Turkey went into a national lockdown in response to the Covid-19 pandemic. The British Embassy School of Ankara (BESA) found itself, like so many other schools around the world, suddenly operating a remote teaching and learning schedule.

We spoke with Tim Wilson, Art and Design, and Design and Technology teacher, International Middle Years Curriculum Leader and newly appointed Careers Counsellor, at BESA. Tim's challenge, in his new role, was to introduce consistent careers education, information and guidance to support his Year 6 to Year 9 students.
The Challenge
Tim has responsibility for many different aspects of how BESA runs—careers and future-readiness is a small part. Tim wanted to ensure he chose a high-end product with a user interface that students would love, a reporting suite that would save him time in his busy day and one that incorporated at-a-glance reporting in evidencing BESA's efforts to meet the Gatsby Benchmarks.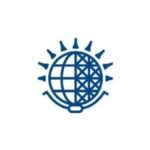 School
The British Embassy School of Ankara (BESA)
Problem
Introduce consistent careers education, information and guidance to support his Year 6 to Year 9 students.
Solution
Xello was a solution that all students could use regardless of background, leading to 76% student usage.
The Solution
Tim selected Xello as his preferred solution just ahead of Turkey's lockdown and was able to onboard his students remotely.
Tim says, 'The students have really taken to Xello. I particularly like that I can set them assignments and that they can reply and feedback to me directly.'
He has also noticed his Year 9 students are more 'switched on' about what they want to do and think more about their future options. 'The students enjoy the assessments in Xello and I find that data useful. I feel I have more insights about each individual student, because of the student profile, which helps inform our socially distanced one-to-one conversations.'
'Xello is intuitive—I was comfortable using it straight away. I'm very happy with Xello, it's running smoothly and the students love it.'
The Results
'We went from some classroom sessions to remote learning and since then, have seen 76% of our students using Xello.'
BESA's international students come from over 30 different countries. Tim says, 'Xello is a consistent product they can all use regardless of background and where they can all see themselves represented in the imagery and content.'
At the end of November, BESA returned to remote learning as Turkey went into its second lockdown. Unphased, Tim is confident that by continuing to use Xello remotely, students will remain motivated about their futures.
About the School
The British School of Ankara (BESA) is a co-educational school located in Turkey with around 200 students. They're committed to enabling children to leave school not only having made outstanding progress but as global citizens who have the confidence to lead with creativity, integrity and a passion for their chosen pursuits.