Social-Emotional Learning Standards
Georgina Ferrier
|
October 10, 2022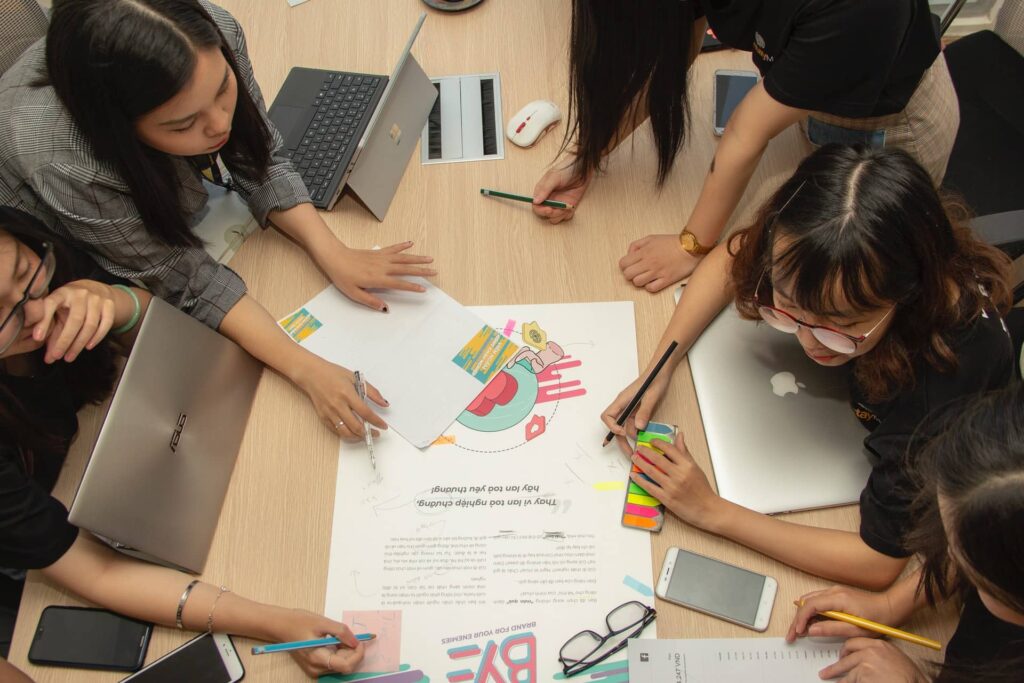 Social-emotional learning standards have been in development for decades in the UK and the US. The focus has been on fostering the key SEL competencies and skills students need to acquire, and building the frameworks for schools and educators to create space for these processes.
SEL learning standards: The UK framework 
In the UK, several government directives and policy documents sought to promote social and emotional learning. This includes the Every Child Matters agenda following the Children's Act of 2004 that focused on five key outcomes: "being healthy, staying safe, enjoying and achieving, making a positive contribution and achieving economic wellbeing".
In 2003, the "What works in promoting children's emotional and social competence and wellbeing?" review by the Department of Education and Skills was published, prioritising the development and implementation of "a national, school-based programme to promote 18 social and emotional skills in pupils and staff".
This led to the Social and Emotional Aspects of Learning (SEAL) programme, under the umbrella of the National Strategies 1997-2011, launched and implemented in two waves, between 2005-2006 and 2006-2007, the second including a secondary school SEAL curriculum.
SEAL, as explained in the National Evaluation research brief and report by the Department of Education, is "a comprehensive, whole-school approach to promoting the social and emotional skills that underpin effective learning, positive behaviour, regular attendance, staff effectiveness and the emotional health and well-being of all who learn and work in schools". 
Xello, as an easy-to-use online program, mirrors the exact same whole-school approach, and has been shown to increase student engagement by 76%, while greatly helping educators' work across the UK:
"My colleagues and I are continually developing support for our students on their career journeys. With Xello, administrative tasks are easier, freeing me up to deliver more personalised guidance to support our students' individual needs… I wanted a platform with longevity and one that complements our school's values and goals. Xello does just that and I'm excited to get more and more students actively utilising the product."

The Bolsover School's Careers Advisor, Debbie Crossley
By 2010, the SEAL programme was under implementation in around 90% of primary and 70% of secondary schools in the UK with the aim to "promote the development and application to learning of social and emotional skills that have been classified under the five domains of Goleman's (1995) model of emotional intelligence": self-awareness, self-regulation (managing feelings), motivation, empathy, and social skills. The five domains were later redesigned with four domains in 2002, see more under What are social-emotional skills and competencies?.
At the school level, SEAL follows the below principles:
SEAL implementation is underpinned by clear planning focused on improving standards, behaviour and attendance.

Building a school ethos that provides a climate and conditions to promote social and emotional skills. 

All children are provided with planned opportunities to develop and enhance social and emotional skills.

Adults are provided with opportunities to enhance their own social and emotional skills.

Staff recognise the significance of social and emotional skills to effective learning and to the wellbeing of pupils.

Pupils who would benefit from additional support have access to small group work.

There is a strong commitment to involving pupils in all aspects of school life.

There is a strong commitment to working positively with parents and carers.

The school engages well with other schools, the local community, wider services and local agencies (National Strategies SEAL Priorities, 2009-2011). 
Source: Social and emotional aspects of learning (SEAL) programme in secondary schools: national evaluation, Department for Education, 2010
It's important to note, however, that SEAL was designed as a "loose enabling framework", giving considerable space and flexibility to schools to choose how they would implement it. The cited study mentions that in practice, SEAL first emerged more as a barrier for schools and educators, despite the initial joyful welcome. 
More success for SEAL was measured in schools where there was a "structure and consistency in program delivery", based on the following principles, known shortly as SAFE:
Sequenced:

applying planned activities to develop skills step by step, sequentially

Active:

using active forms of learning such as role play

Focused:

devoting adequate time exclusively to the development of social and emotional skills

Explicit:

targeting specific social and emotional skills, in a focused manner
Moving forward, the Department for Education formulated recommendations for the introduction and implementation of future social-emotional learning programmes in schools in the UK:
More explicit and structured approach

(and relevant research) is needed, and detailed guidance on the actual implementation, considering essential outcomes and local needs.

Schools need (financial, technological, etc.) help

so resources and time can be allocated to staff for the implementation of programmes such as SEAL.

Parental involvement is crucial

for the success of social-emotional learning programmes, as parents and carers act as important agents in all aspects of the development of children and young people.

Greater emphasis is needed on collecting evidence-based data

in the field that can inform further policy-making and the development of practical approaches to introducing and managing social-emotional learning programmes.
A 2015 joint report by the Early Intervention Foundation, the Cabinet Office and the Social Mobility & Child Poverty Commission arrived at the same conclusions, highlighting that "social and emotional learning provision is hugely variable in the youth and education sectors, meaning that some children and young people receive it and some do not". 
A recent report from October 2020 by Nesta, a UK innovation agency, also found very similar results on the implementation of SEL programmes throughout UK schools, including the need for greater coherence and clarity in the area of social and emotional skills policy, affording schools greater time, space and resources to develop programmes, and the importance of research to generate evidence on what students need in this field and when can an SEL programme be considered effective.
SEL learning standards: The US framework
It is worth briefly addressing the US standards of social-emotional learning. The reason being that, in the US, the 50 states have different approaches to SEL programmes but the work of the Collaborative for Academic, Social, and Emotional Learning (CASEL) is well-known not only in the country but in the wider academic sphere focusing on social-emotional learning. 
CASEL has a framework that provides a systematic approach to SEL, focusing on the importance of "equitable learning environments and coordinating practices across key settings of classrooms, schools, families, and communities to enhance all students' social, emotional, and academic learning".
The CASEL wheel is the essence of the organisation's mission, as well as practical guidance to understanding social-emotional learning, highlighting the key competencies and players. This approach to SEL skills demonstrated here has become a frequently used systematisation scheme in the field.