How Co-op Academy Walkden Embraced Remote Learning to the Benefit of Students and Educators during the Pandemic
Xello Team
|
May 10, 2020
Implementing new careers education software into your school or college can be a challenge–but during a global pandemic! Surely, not?

In this piece Joshua Mangas of Co-op Academy Walkden takes us through the details of the Xello rollout, and how it's proving to be exactly the solution they were looking for.
Hello Joshua! Tell us more about how your unique role has had a positive impact on your ability to bring Xello to your academy, especially during the lockdown caused by COVID-19.
"It's true, I hold a very unique role at Co-op Academy Walkden. I'm a Senior Leader with responsibility for Participation & Engagement within the Academy, I lead the Careers, Community & IT Communication side of things here. What this means practically is that I have a degree of autonomy in decision making as well as the technical knowledge to execute on the data integration side."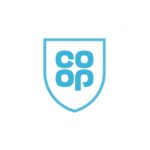 School
Co-op Academy Walkden
Location
Greater Manchester
Problem
Unusual learning delivery circumstances as a result of the global pandemic
Solution
Embracing the transition to remote learning and working and leveraging this 'new normal' as a time to roll out a new piece of software for the benefit of students and educators
What specifically did you like about Xello?
"I saw Xello's potential from the very first demonstration. I like the personality quiz and the depth of the career profiles is remarkable–everything is there for the students to explore.
From a safeguarding point of view, I'm also reassured by the security of Xello, it's a closed circuit and very safe for children."
Tell us about the first steps you've taken to ensure a successful rollout.
"We believe in a whole-school approach to delivering our careers education provision at Co-op Academy Walkden. So I started by emailing all of our students to introduce them to Xello, and I can already see that many are actively using the product.
I really focused heavily on year groups 7, 8 and 9 to begin with. The earlier we can encourage our students to use Xello, the more information they will have to inform their post-secondary choices.  Engaging our students early on also has the advantage of providing the school with more information about the likes, dislikes and interests of the student body; this will help us tailor our provision as the students progress through our school.
For our older year groups, I plan to focus on specific goals and activities to provide a more tailored experience that will really prepare those students for life after school.
Interestingly, you would think that onboarding to Xello, post-lockdown and entirely remotely, would be more challenging, but that's not been the case at all."
About Joshua
Joshua Mangas is the Community, and IT Communication Leader at Co-op Academy Walkden. Joshua is originally from Cumbria. He's half English, half Portuguese, but he grew up in Germany, and, like his background, his career is just as diverse. Joshua left school to begin his career as an apprentice mechanical fitter. Using his languages, he was able to find office work in Manchester and become trained as an Inventory Accountant for Esso. After retraining in career guidance, professional coaching, and gaining a teaching qualification, this enabled him to work in Further Education.