How an Independent School Uses Xello to Provide Bespoke Careers Education to Each Student
Heather Hudson
|
October 24, 2022
Emanuel School switched to Xello for its student-friendly interface, comprehensive lessons, and bespoke, helpful reporting features. And they're just getting started.
The Challenge
Students at the prestigious Emanuel School in Battersea Rise, London are known to be hard-working and high achieving. The culture is aspirational, performance is competitive, and the core curriculum is overflowing with rich learning opportunities across all disciplines. Most Emanuel graduates head to Russell Group universities, including Exeter, Nottingham, Leeds, Edinburgh, and even Oxford.
Due to all the world-class education happening in Emanuel School's classrooms, it can be challenging to find time for students to reflect on how they will use the knowledge they're learning.
Chemistry Teacher and Head of Careers Huma Malik says meaningful careers guidance can be a challenge to teach consistently when the staff delivering the material have varying degrees of professional experience.
'Careers can be a difficult subject to teach. With a subject like chemistry, students must learn to bring themselves up to the standards of the subject, whereas, with careers, it needs to be a personalised approach tailored to the individual. Pulling information that is useful for each student is not easy. It's a different way of teaching and learning,' she said.
They needed a solution that could deliver exceptional careers education and guidance that was on the same level as the rest of the Emanuel curriculum.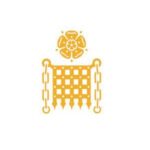 Location
Battersea Rise, London, UK
Problem
The need for a more comprehensive careers education tool that could provide personalised guidance.
Solution
Xello offers pre-made lessons, individual profiles that students can customise based on their unique needs, and reporting features that help educators track and monitor student progress.
The Solution
While they had been using a few careers education and future-readiness software programs for years, Emanuel School didn't have a holistic, proactive solution that helped them provide that bespoke future-readiness education they wanted to offer.
When the Trinity Group of Schools, of which Emanuel is a part, promoted Xello in recent years, administrators took a closer look at how it might engage students better individually, help educators offer dynamic lessons, and provide student tracking and monitoring data that would help measure progress.
In July 2020 – during the thick of the COVID-19 pandemic – Emanuel School transitioned to Xello in time to introduce it to students in the 2020-21 school year.
Huma shared recorded PowerPoint presentations that she created in which she demonstrated how to log in to Xello, complete lessons, create a personalised profile, and more – all so that students could do the assignments when they were learning at home.
'It was ideal because the students were able to get the instructions and then get on with it themselves,' she said.
As they've returned to in-person education, careers lessons continue to be structured around students working independently on Xello's digital lessons that encourage them to reflect on their strengths and passions, develop important workplace skills, and design a future that is as unique as they are.
Emmanuel School
960
students, Year 6 through Sixth Form
48.5%
of A-Levels were A* or A grades in 2019
82%
Students who received offers from their first-choice university in 2019
The Results
Huma says Xello has had a tremendous impact on the quality of careers education she is now able to provide.
Lessons
She immediately appreciated the ease of lesson planning with Xello. She simply selects from the core lessons she wants to assign and shares instructions with her students on their online platform.
'I have found the pre-written lesson plans to be absolutely brilliant. These pre-made questions, matching exercises, and interactive activities are fantastic rather than the database of information that previous software used, which provided no guidance,' she said.
'Xello is tailored to the individual completing the lesson and I think that's absolutely key. When they're each on their individual screens doing it themselves, they can build on the program, update it, and change it for themselves however they want. Each child has their own unique experience. It has been superb for me.'
Student Engagement
Xello's user-friendly interface has provided a more inviting experience for students. As a result, Huma says it's a lot easier to get students to engage in career exploration.
'In terms of positivity from students, they have been a lot more enthusiastic about starting and completing tasks on Xello. Careers is done in Life Education lessons, which is led by form tutors. Having pre-recorded presentations means that every class receives the same introduction to the task,' she said.
'They like the social media look of Xello. They can relate to it, recognise it, engage with it, and make it personal to them. They know they're not doing the same activity as the person next to them. And they're not just reading about best practice – they're working it out and getting the solution for themselves.'
Students are also logging into Xello from home to complete lessons or tinker with their profiles and explore.
Student Tracking and Monitoring
The power of Xello's reporting feature came to light for Huma when a form tutor stopped her in the corridor one day to mention that a Year 7 student was having trouble logging in to a specific activity.
'I thought, 'Why are they doing that lesson now? I assigned it two weeks ago.''
As she made her way back to her computer, she considered how she might use Xello's educator tools to do a usage study. She was quickly able to determine which students were on track and which ones needed to be encouraged to finish. Cross checking this with student attendance has helped to track their progress.
'It was handy to have that ease of follow-up and feedback, and a mechanism to get further support,' she said.
Xello has become a valuable tool for Emanuel School, providing world-class future-readiness lessons and guidance that students can use to create customised and practical plans for the years ahead.
'I'm looking forward to learning more about how I can integrate even more of its features into the way we teach and administer careers,' said Huma.
About the School
Emanuel School is an independent co-educational school with a long history of academic and co-curricular success. In addition to core subjects, they have robust Computing, Design, and Robotics; Music, Art and Design, and Drama; Sports; Outreach; and Pastoral care programs.