How One Special Education Needs School Uses Xello
Xello Team
|
June 22, 2023
When it comes to providing outstanding careers guidance for their special education needs students, Alderwasley Hall School is no exception.
​
We caught up with Carly Polkey, Careers and Work Experience Manager to find out how they are using Xello.
The Challenge
When Carly took over this role, she recognised that they needed an engaging and modern platform to support their students with special education needs. That's when she saw Xello and knew right away this was a program for her school.
The school had been using Kudos but only at certain times of the year. They no longer felt it was fit for purpose, and their students found it hard to navigate.
Carly wanted a program that all students would use — whatever their year group and not just in careers lessons. Her vision was to have a platform that the students could relate to —a program that would grow with them.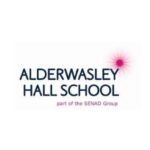 School
Alderwasley Hall School
The Solution
Carly was introduced to Xello and liked it straight away.
She said: 'The look and style felt more in keeping with present-day platforms that are familiar to young people today.'
The school uses Xello for their career education activities which take place during Form Group time, Pastoral and PSHE lessons. They have students from Year 7 up to Year 15 logging in, and have even seen students logging in, without direction, during their free periods.
Even though Carly is using Xello in an SEN environment, she told us: 'I no longer have to worry about directing the students once they log in to Xello. It's easy for our students to see what they need to complete. Whereas with Kudos, it always felt more teacher-led.'
The students at Alderwasley Hall have embraced Xello, in particular the interactive quizzes. They are engaging with the career matching feature. The students love the variety of careers, especially those they may not have heard of or considered.
The clear and detailed career information is helping Carly to support her students even more effectively. For example, Carly said, 'Let's say a student comes up to me and says they want to be a neurosurgeon—that's fantastic but we need to look at what that entails. We can use Xello to explore the steps to achieve that goal. It's not a dream-crusher; Xello shows students a realistic view of how to pursue their chosen pathway. Xello is a good bit of kit!'
The school recently underwent a mock Ofsted Inspection and was able to Carly use one of the student profile reports in Xello's educator tools to demonstrate their careers education process. Carly told us the inspector was very impressed, and she is very confident about being able to evidence her careers programme at a real Ofsted Inspection in future.
As for results, Carly has measured a 54% increase in engagement with Xello. She can see students actively saving careers and colleges and completing the lessons. This rich engagement allows Carly to identify and focus on actionable measures of success – a 'win-win' for students and educators alike.
Alderwasley Hall School is leading the way in preparing SEN students for their successful futures. They chose to level up their careers education support by moving from Kudos to Xello. With Carly's enthusiasm and the students' instant engagement with their new program, the school is sure to excel in future Ofsted Inspections.
About the School
Alderwasley Hall School provides exceptional education for day and residential students aged 5 to 20 and transforms the lives of young people with High-Functioning ASD, Asperger's Syndrome, Pathological Demand Avoidance and Developmental Language Disorder. Their goal is for every student to be happy and healthy with a sense of belonging and purpose.