All You Need to Know About Supporting Students with UCAS References
Georgina Ferrier
|
October 5, 2022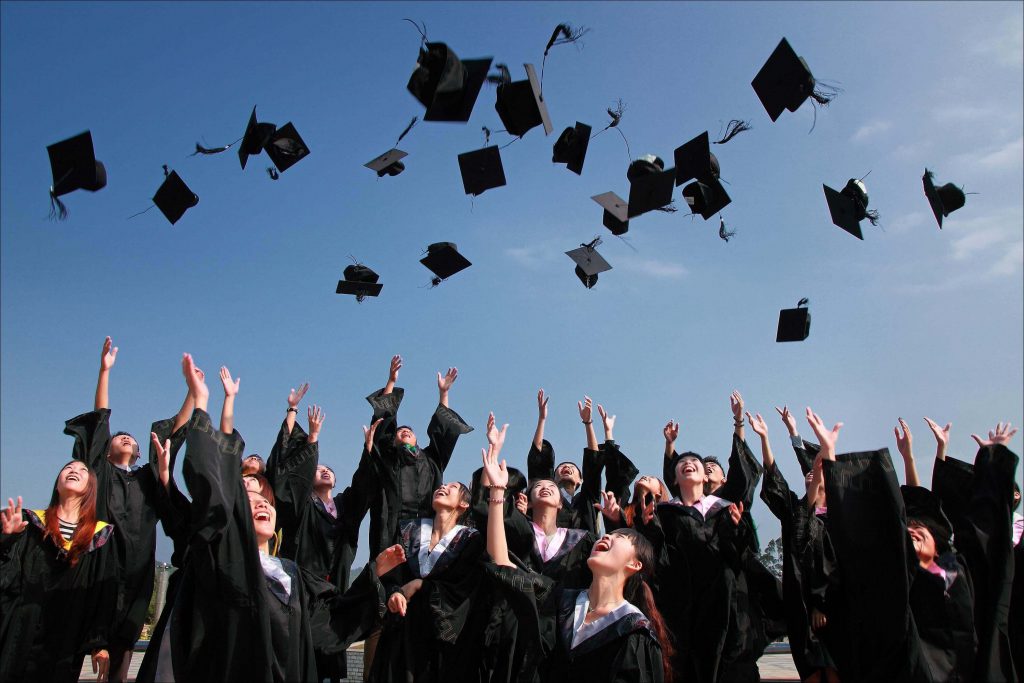 What is UCAS?
The Universities and Colleges Admissions Service (UCAS) is an independent organisation that manages applications for UK universities. It is dedicated to running 'an accessible, trusted, and personalised undergraduate admissions and information service.'
Students can use UCAS to research courses and institutions, select the universities they would like to go to, and register their interest through an online portal. The universities are then able to assess their applications and make a decision on whether to offer them a place at their institution.
What is a UCAS application?
In order to study at university, students must complete the UCAS application process. They do this through an online system on the UCAS website, called Apply. The UCAS application form covers:
personal details
the courses the students is interested in taking
education and employment history
a personal statement
a written reference
The student's personal details include basic information, such as their name and address, but also items such as their feee payers and any support arrangements they may need.
They then register their interest in the courses they would like to take, and the institutions they want to go to. They have up to five choices – a firm option (i.e. their first choice) and insurance options (back-up choices).
In the education section, the student can document their academic achievements, including details of GCSEs and A Level grades or vocational qualifications, as well as other relevant work such as Extended Project Qualifications (EPQs). They can also make a note of any paid work they have completed.
The personal statement is an opportunity for the student to talk about who they are, why they want to take a particular course, and any relevant skills and experience they have.
What is the UCAS reference?
The UCAS reference is a statement about the student written by an appropriate referee, such as a tutor, head of year, or headteacher. This person should be well-informed about the student and capable of explaining what makes them suitable for higher education.
The reference can be up to 4,000 characters or 47 lines long, whichever comes first. The content of the reference varies widely depending on the student's background and the course they are looking to study. However, most UCAS references include records of:
the student's academic performance and achievements
their suitability for the subject area(s) they have chosen
the student's academic potential, strengths, and ambitions
relevant activities and work experience the student has completed, both in relation to their chosen subject(s) and higher education more generally
anything that may have affected or might affect their academic performance, such as the coronavirus (Covid-19) pandemic
the student's predicted grades
The reference is designed to support the rest of the student's UCAS application. It should corroborate and develop the information provided elsewhere.
How can I support students by writing a UCAS reference?
The UCAS reference is closely linked to each student's personal statement. These pieces should be able to work alongside one another without going over the same points, so you should start by reading the personal statement carefully. Also, the same reference is sent to each institution, so you should not mention specific universities. It's a good idea to talk to your students about the references before you write them, as well. You might discuss:
things to include in your reference that could help your students to be accepted onto their chosen course
anything there isn't room for in their personal statement
things you might not necessarily be aware of, such as extenuating circumstances
The UCAS reference should meet certain criteria in order to appeal to admissions staff and provide a useful and accurate impression of each student. It should be tailored to offer a holistic view of the student and distinguish them from their peers. It ought to focus on their strengths, provide specific examples to back up points, and expand upon the traits that make them suitable for a particular course.
It's worth noting that UCAS has recognised the impact of the ongoing pandemic on educators' time and resources. With this in mind, they recommend focusing on your institution's experience of COVID-19 and any extenuating circumstances pertaining to the individual student in references if you are short of time. However, they also recommend full references are provided for students applying for professional courses, such as teaching and nursing programmes.
It's important to be aware of UCAS application deadlines, too. These are around the middle of January for most programmes, but there are October deadlines for all courses at the universities of Oxford and Cambridge, and most programmes in medicine, dentistry, and veterinary medicine or science.
How can I help students with their UCAS application generally?
As well as writing a reference, you can assist students with their UCAS applications in a number of other ways. One of the key parts of the application is the course choices section. Picking the right course and institution is a big decision for any student, and you can play a prominent role in ensuring they shortlist the universities that suit their needs best.
A great way to do this is through university comparison. This involves searching for relevant information about institutions and the courses they offer, and using different parameters to see how they measure up against one another.
You can help your students by conducting some research of your own and passing on your findings, or by guiding them as they compare universities, perhaps by recommending useful sources of information or things they might want to search for.
Why is university comparison important?
University comparison is important because it offers students the chance to find the best place to study. They can use the things they look for in a university, such as entry standards, student satisfaction rates, league table rankings, size of the student population, or any other factors to make more informed decisions and produce a successful UCAS application.
Where could students explore universities and shortlist?
There are a wide range of useful sources of information about universities online. As well as the institutions' own websites, there are league tables provided by The Complete University Guide, Times Higher Education, and The Guardian. These allow students to compare universities directly based on a number of factors, including graduate prospects and specific courses.
UCAS, Discover Uni, The Uni Guide, Top Universities, and Whatuni are other examples of sites students can access to learn more about different universities and shortlist their favourites.
How does Xello support university exploration?
Xello provides a range of benefits for both students and educators in terms of university exploration.
The student experience
Xello offers more than 150 bespoke university profiles for students to explore. These provide:
concise descriptions of the universities and the surrounding area
details of university facilities and student services
enrolment and student satisfaction data sourced from HESA and the National Student Survey respectively
a full list of undergraduate courses sourced from UCAS
social media links
lists of nearby universities
Students can save universities and courses they like to refer back to, compare with one another, and develop into goals and plans.
The educator experience
Xello's educator tool allows careers leaders to view student plans, saved courses and institutions, and career profiles all in one place via the student profile. This knowledge provides a window into the motivations and characteristics that make each student unique, and can be useful for careers leaders looking to truly personalise one-to-one guidance sessions with students.
Careers leaders can also make use of the educator tool's suite of at-a-glance reports. Tracking student usage, top skills, top institutions, top careers, and student experiences, such as time spent in work and education, has never been easier. The educator tool even has a Gatsby Benchmark Report that is compatible with the Careers and Enterprise Company's Compass+ tool.
With deeper insights available at the click of a mouse, careers leaders can begin to take the next step and group students according to interests and skills in order to guide them to explore important information using Xello's two-way messaging feature. As an example, there may be a group of students interested in a particular university; the careers leader can easily draw the attention of those students to forthcoming open days and other relevant experiences that may help them to gain a better understanding of that institution.
Careers leaders can use assignments and custom lessons in Xello to set students work and track their progress against completing that work to a deadline. For example, the UCAS personal statement is an important part of the university application process; a careers leader can set an assignment where their students must draft a personal statement and submit that draft for review by a certain date.
Experience Xello for yourself
Are you a careers leader or a head of sixth form looking for a solution that will support you as you guide and motivate your students to explore their future options? Experience Xello with a live demonstration tailored to the needs of your school or college.