Preparing for an Ofsted Inspection
Xello Team
|
October 11, 2022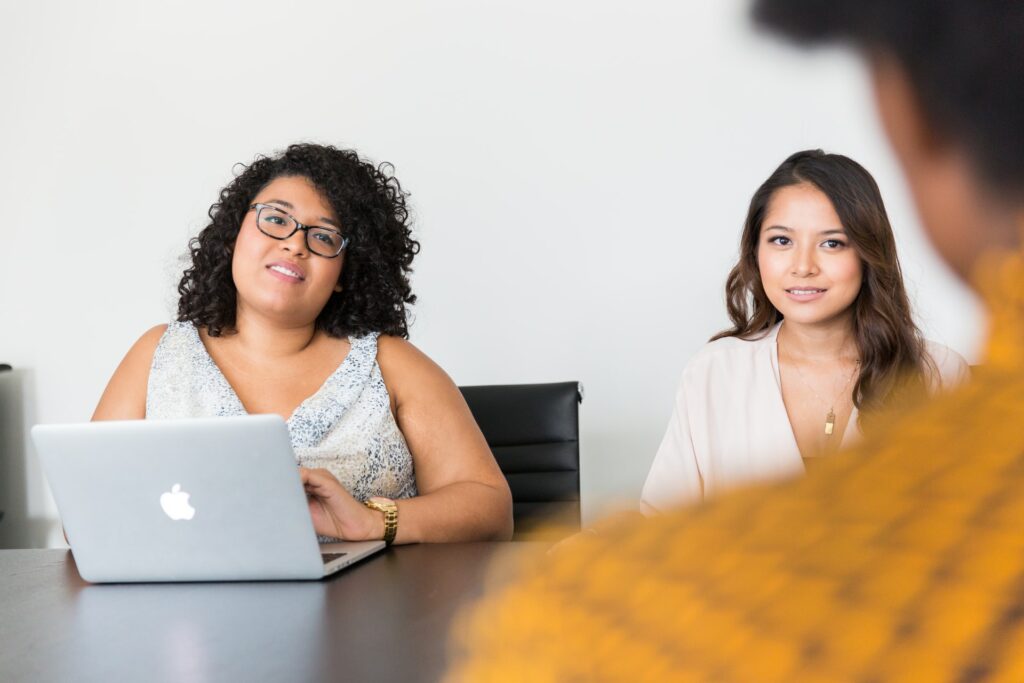 Ofsted inspections will go smoothly if educators are prepared, know their role in the process, and what they need to provide to fulfil inspectors' expectations. In this section, we discuss everything that will help educators get ready for Ofsted inspections, including the type of documents inspectors want to see from them as well as some potential questions they will ask.
What documents will Ofsted want to see for an inspection?
It's important to know that schools don't have to prepare anything extra for inspections but the inspectors will ask for some information for the planning of the inspection that is best to be collected as soon as possible. 
We share the full list here based on Ofsted's Leaflet for schools.
Information needed for inspectors before the inspection:
The single central record or the school

A list of staff and whether any relevant staff are absent

Whether any teachers cannot be observed for any reason (for example, if they are subject to capability procedures)

Whether anyone is working on site who is normally employed elsewhere in the multi-academy trust (if relevant)

Maps and other practical information, such as on whether the school uses interpreters or other specialist support

Access to the school's wifi, so that inspectors can connect to the internet
The following information is requested to be available at the start of the inspection:
The school timetable, current staff list and times for the school day

Any information about previously planned interruptions to normal school routines during the inspection

Records and analysis of exclusions, pupils taken off roll, incidents of poor behaviour and any use of internal isolation

Records and analysis of sexual harassment or sexual violence

Records and analysis of bullying, discriminatory and prejudicial behaviour, either directly or indirectly, including racist, disability and homophobic/biphobic/transphobic bullying, use of derogatory language and racist incidents

A list of referrals made to the designated person for safeguarding in the school and those who were subsequently referred to the local authority, along with brief details of the resolution

A list of all pupils who have open cases with children's services/social care and for whom there is a multi-agency plan

Up-to-date attendance analysis for all groups of pupils

Documented evidence of the work of governors and their priorities, including any written scheme of delegation for an academy in a multi-academy trust

A summary of any school self-evaluation or equivalent

The current school improvement plan or equivalent, including any planning that sets out the longer-term vision for the school, such as the school or the trust's strategy

Any reports from external evaluation of the school, including any review of governance or use of the pupil premium funding
As mentioned previously, some of this information, if available, can be shared with inspectors before the inspection begins and some must be uploaded through Ofsted's provider portal.
What questions would Ofsted ask: 40 potential Ofsted questions
The questions Ofsted inspectors may ask during an inspection largely depends on the nature and type of school, and who is addressed specifically in a discussion, a headteacher or a curriculum leader, for instance. Here we take a look at a range of possible and more universal questions for secondary education to ensure that anyone involved in a talk with inspectors would know where to start: 
Ofsted questions about the quality of education
How do you make sure that teaching meets the needs of all children?

What do you do to demonstrate intent, implementation and impact?

Are plans in place to bring children and young people up to speed in any areas of academic weakness present? Are children with learning disabilities enabled to excel?
Ofsted questions about curriculums
How does the curriculum help a student in passing school? 

How is it ensured that the subject staff have the expertise to deliver the curriculum?

How is the curriculum intent decided and communicated?

How is assessment used to inform curriculum design and sequences of learning?

How does the curriculum support safeguarding?
Ofsted questions about reading
How do you engage students and develop a love of reading?

What level of texts students are expected to read at home? How do you engage them and make parents aware of these expectations?

How do you provide access to reading for those who don't or can't read at home?
Ofsted questions about cultural capital 
How do you promote an understanding of "culture"?

How do you improve students' cultural capital (and how do you ensure it)?
Ofsted questions about behaviour and attitudes 
Can students explain how positive behaviour and attitudes are encouraged and rewarded in the school?

Is attendance improving and what are the areas where it is particularly high? 
Ofsted questions about safety and health
Does the staff ensure that students eat high quality, nutritious foods? Are students educated about the importance of nutrition and how to eat well?

Are students encouraged to take part in physical activity they enjoy? Are those with disabilities enabled to engage in physical activity?

Are school leaders and staff aware of how to identify and respond to online safety concerns?

Are students safe from discrimination and bullying?

Do students understand how to stay safe online?
Ofsted questions about leadership and management
What would you do if you had concerns about a member of staff?

What is the staff qualified for?

How is staff performance monitored?

Is the staff aware of students' performance in school?

How do school leaders make sure that new staff is given the knowledge they need to keep children safe? Is there mandatory training for them at their new workplace?

How are newly qualified teachers supported when it comes to school policies and practices?

How is the staff trained to identify risks of a student being neglected, abused or exploited? 
Ofsted questions about safeguarding 
What do you do to ensure that you have comprehensive safeguarding policies in place?

How do you record safeguarding incidents?

Does the staff know to whom to report safeguarding concerns?

When did the staff last undertake safeguarding training? 

How do you report a safeguarding issue? What if the manager is not there?

What would be some warning signs for you that there was a safeguarding issue with one of your students?
Ofsted questions regarding parents 
How do you keep parents updated on policy and procedures?

How often do you report information to parents about their child's progress?

What is your process for dealing with parent complaints?
Ofsted questions about personal development 
How do you promote British Values in your setting?

How are you checking that students know what they have learnt?

How do you monitor the quality of careers guidance and how well it benefits students in choosing and deciding on their next steps?

How are students' talents and interests identified and developed?
Xello's Skills Lab, along with the Personality and Learning Style assessments, give an excellent platform for students to map their true skills and interests. After identifying relevant career options, Xello allows students to map out potential paths to reach their set goals, including assessing the need for an apprenticeship, gaining new qualifications and getting a diploma at a specific university. All this planning better prepares students with the skills to overcome life's transitions and pursue a job that not only suits them the best but is in high demand. 
Educators can continuously monitor this progress with streamlined reporting, plan interventions with students needing more assistance with career planning and do it all in a time- and energy-saving setting online. Book your demo here!
Preparing for an Ofsted inspection: Checklist
We collected some tips that can help educators prepare for their next Ofsted inspection.
Get familiar with Ofsted inspections as soon as possible
Familiarise yourself with the Ofsted inspection process, what inspectors expect from schools, what they have to provide and even what is not necessary at all. This will help you have a solid ground and give you confidence that you did your homework and are aware of what is coming.
Inspect your own provision 
Ofsted will be expecting you to give your best judgement on all the key categories they are looking at, including the school's overall effectiveness and highlighted subjects important for a "good" or "outstanding" rating such as the state of safeguarding and activities promoting reading.
Focus on evidence, not feelings
Be driven by facts and evidence, instead of your emotions when evaluating your school's processes. Furthermore, just as Ofsted may do, talk to parents and students about their experiences, views and ideas, in relation to the themes that will be examined during the inspection. You won't be needed to hand in a self-assessment report to the inspector but collecting information beforehand will only help you in answering their questions. 
Don't be afraid of weaknesses
If you are aware of any areas where the school is not performing its best, it's not necessarily a failure in Ofsted's eyes. What counts is your ability to analyse the situation and see that a field does need improvement, and presenting your plans on how you are planning to achieve better results in the area. Ofsted is not going to give you nice grades out of pure sympathy but based on the evidence they see, however, attitude and proactive planning might just be what tilts the scale from an "inadequate" to a "requires improvement" rating.
Collect reports diligently 
Ofsted will want to look at all available records about your school and the students, including records of accidents, complaints, your safeguarding or health and safety policies, and information about staff qualifications (see our previous section for details).
Make sure the staff are prepared 
Ofsted will sit down with staff to discuss some questions just like they will with the Headteacher. If you're the latter, after you collected your evidence and reports, you may want to summarise your findings for the others and make sure that you are all aligned when it comes to Ofsted's potential questions.