Social-Emotional Learning Curriculums
Georgina Ferrier
|
October 10, 2022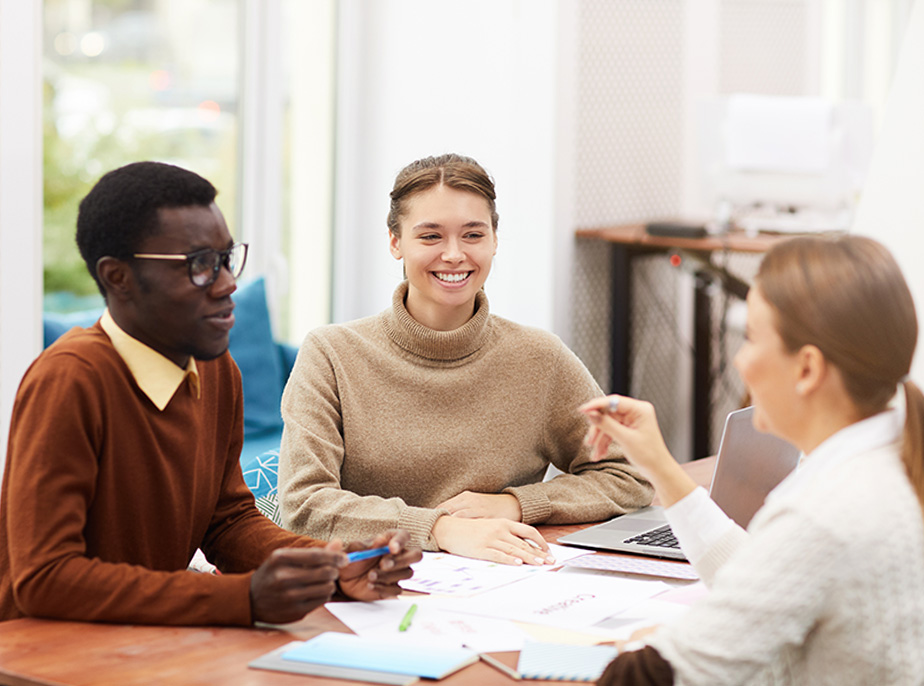 There are several social-emotional learning curriculum providers out there but in this article, we'd like to focus on what educators can do if they would like to prepare their own curriculum that fits their students the best. 
How do you write a social-emotional learning curriculum?
First, some general rules and basic steps for writing a curriculum should be established:
Determine the intention for the curriculum and what you would like to achieve with students and for students during the given period.

Outline the main topics.

Review what to keep in and what to get rid of.

Place the topics on a suitable timeline.

Write lesson plans to support the topics and the overall flow of the curriculum.

Think about and find any resources you can add to the lesson plans and share with students.

Determine what materials and resources you need to bring the curriculum to life.
At its essence, a social-emotional learning curriculum should follow the same steps. 
Educators often focus on points 2-5: outlining and finalising the topics, creating a timeline and coming up with lesson plans — these are the sections where the most questions arise. Here are some methods to consider to promote social-emotional learning in their classrooms.
#1 The annual SEL curriculum
When teachers have the means to integrate social-emotional learning into their regular curriculum one approach is to plan out the whole year in one go.
A method to try:
Simply divide the year based on the

five SEL competency areas

.

Decide on what topics to cover in each phase with the different SEL activities.

Note which SEL skills will be strengthened and monitored throughout the months.

List the planned

SEL activities

.
An example yearly SEL curriculum can look like this:
Yearly SEL curriculum
Month
SEL competency
Topics
SEL activity examples

September-October

Self-awareness

Self-reflection and finding confidence

Promote positive self-talk with self-made portraits

November-December

Self-regulation, self-management

Motivation, goal setting

January-February

Social awareness

Managing emotions and conflicts

Create respectful "ice-breaker" posters for healthy debates

March-April

Relationship skills

Empathy, cooperation

May-June

Responsible decision making

 

Essay writing on the consequences of our actions
Naturally, educators will be able to decide on how many topics they can cover in a year with students and how many exercises per month are realistic. Use your best judgement and don't forget that success comes through trial and error. Don't be afraid of testing and listening to your students' feedback! 
#2 The monthly/ weekly/ daily SEL curriculum
Not all schools and teachers will have the resources and opportunities to craft a yearly SEL curriculum but they might have options to integrate the fundamentals of social-emotional learning into the flow of the school year on a monthly, weekly or daily basis. Some ideas:
Do some SEL projects every second month with students:

pick the competency areas where your students need the most improvement or the related topics you think they would be most interested in

Do SEL activities around key dates in the calendar:

as an example, Mental Health Awareness Week is in May in the UK — this can be a good opportunity to talk about empathy, kindness and practice SEL activities centred around them

Pick an SEL day of the week:

if you have a little more space and time to work on implementing your social-emotional strategy, this method can work well, providing a systematic approach. Topics and activities can change week on week. For example, every Friday you could ask students to bring their own motivational quote for the day. 
#3 The "doing my best" SEL curriculum: 8 easy SEL activities for busy educators
Educators already have so much on their plates which is why we wanted to cover one more option for implementing an SEL curriculum. Sometimes there's just no extra time to plan a separate SEL curriculum or there aren't enough resources to implement it properly. This doesn't mean educators cannot follow everyday practices to strengthen their students' social-emotional skills. 
Here are some simple activities that when repeated as frequently as possible, can build up into an SEL curriculum:
Practice morning check-ins:

ask how students feel that day, do they have any plans after school and how that makes them feel, or what they thought about the last homework assignment

Routinely point out to students when they properly used their SEL skills (knowingly or unknowingly) and create situations where they can practice them easily:

 

Give them feedback, note what they did and why was it a good choice, and depending on the situation or the student, do it privately or in front of the class

Ask them questions to help them reflect on their own strengths and interests, e.g., What made you enjoy this project?

Routinely tell your students how optimistic you are about their future and success

Encourage positive self-talk:

before tests, ask your students to think positively about themselves, confirming that they are prepared and have everything in their power to succeed

Start the day or class with a one-minute breathing exercise:

explain to students how meditation and mindfulness techniques can help them and how a simple and short breathing exercise can be beneficial in stressful situations

Put up an inspiring quote of the week or month in the classroom:

ask students to recommend inspirational quotes that tie in with social-emotional learning topics (empathy, diversity, overcoming challenges) and make sure the quote is highly visible so it can provide students with a positive reference throughout their week 

Celebrate diversity and holidays:

around the holidays you're likely to organise a classroom event with your students, so make them share and explain the traditions of their own family holidays to encourage discussions about diversity

Have a decision-making or conflict-resolution poster in the classroom:

choose a formula for making decisions or solving problems that you'd like to promote with your students. The poster can act as a visible reminder for them in the given situations — if you're a witness to one, you can point to the poster, and if you're not, they will likely memorise it quickly anyway and use it when they need it

Start and end the class with SEL:

open with a short exercise (switch these up from time to time to keep them interesting) like visualising and letting go of stress, and ask students in the end what part of the lesson they enjoyed and why — with this combination, for example, you can "tackle" SEL competency areas such as self-management and self-awareness