The Value of Considering All Career Pathways When Future Planning
Kate McKenzie
|
April 6, 2021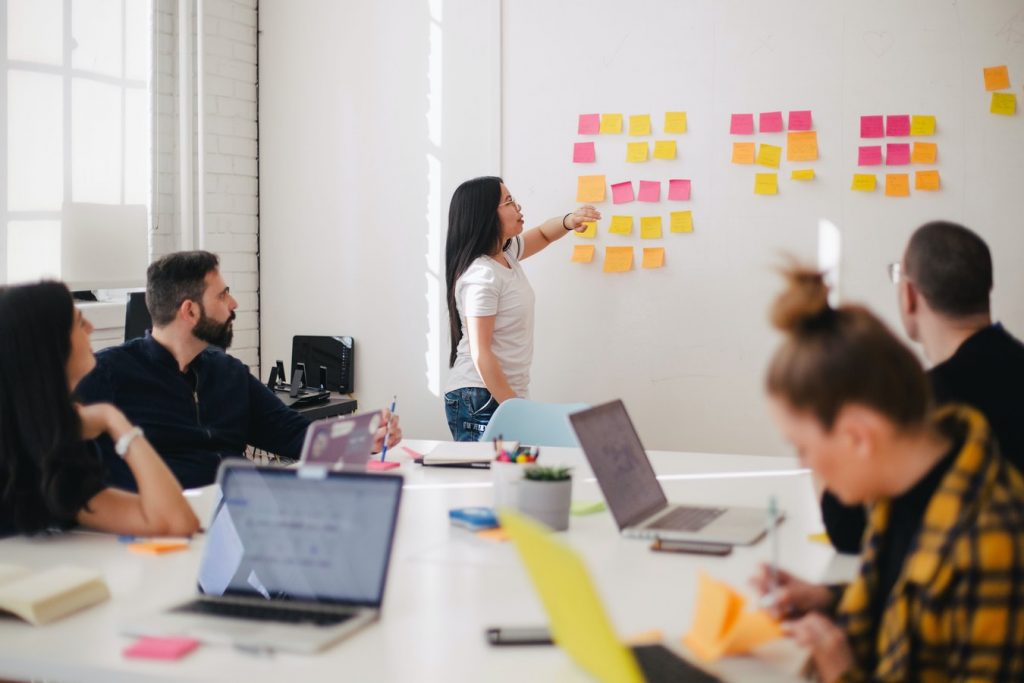 Reducing the stigma around less-traditional career pathways to empower students to follow their passion is integral.
Here at Xello, it's our mission to empower students to plan for their future. We want them to discover their interests, develop skills, set goals, and eventually achieve their dreams. We think every parent and educator would agree that our kids should feel qualified and confident when they enter the workforce. 
But let's address the elephant in the room: there's a stigma around certain career pathways. 
It hasn't always been this way. According to Higher Education in the United States, college wasn't seen as a necessity to further one's career or meet professional aspirations until the Cold War. It was then that the government placed math, science, and really any other profession that advanced the United States on a pedestal. Fast forward to today, where American society embraces "higher education as a means to legitimacy, literacy, and respectability." 
If we want to truly support our students, we need to stop perpetuating the stigma surrounding vocational programs and lesser-followed career pathways, and instead encourage future generations to follow their passions. 
We teamed up with Abby Flaherty, an intervention specialist from Cincinnati, Ohio who has experience working in both traditional and vocational settings, to walk us through the process of helping students determine their pathway and feel confident in taking the next steps. 
Getting Started: What Are Career Pathways?
Before students can determine their Career Pathway, it's essential to first look at careers as a whole. 
This is confusing to explain, so I really like this visual! 
Career Paths
All jobs are divided into six different Career Paths:
Arts & Communication

Business Management & Technology

Industrial & Engineering Technology

Health Services

Human Services

Natural Resources Agriculture 
Career Clusters
Within these paths are broad groups of occupations and industries, known as Career Clusters. The U.S. Department of Education has divided careers into the following 16 clusters: 
Agriculture, Food & Natural Resources

Architecture & Construction

Arts, Audio/Video Technology & Communications

Business, Management & Administration

Education & Training

Finance

Government & Public Administration

Health Science

Hospitality & Tourism

Human Services

Information Technology

Law, Public Safety, Corrections & Security

Manufacturing

Marketing, Sales & Service

Science, Technology, Engineering & Mathematics

Transportation, Distribution & Logistics
Career Pathways
Career Clusters are divided even further into roughly 80 Career Pathways. These pathways are a series of courses that prepare students for an occupational field. 
All of that being said, what does this look like in real life? Here are two common ways Career Pathways can be determined:
Path -> Cluster -> Pathway: A student is interested in a hands-on profession, so she chooses the Industrial & Engineering Technology Career Path. After looking at the different clusters in that path, she chooses the Transportation, Distribution, and Logistics cluster. From there, she chooses one of the seven different pathways.

Pathway -> Cluster -> Path:  A student is interested in Environmental Management, but wonders what other jobs would be a good fit. He looks at the Career Cluster to see related jobs and identifies other Career Paths that also include management positions.
As overwhelming as the possibilities may seem, students can narrow down their choices by reflecting on interests and utilizing future programming tools and assessments. College Vine blogger Sadhvi Mathur encourages families to regularly talk about life goals and ambitions to help kids start thinking about their future. She suggests asking these six questions to assist students in identifying passions as well as guide parents through talking points and next steps.
Flaherty recommends that districts implement future planning in elementary school, as it not only allows students to explore a variety of options, but also helps mitigate certain pathway stigma from an early age. She states, "The earlier we start talking about all of the pathways, the more accepting people will start to become."
Recognizing that Career Pathways Aren't One-Size-Fits-All
In many communities, the decision to attend a four year college is assumed and even expected. However, the data shows that this route isn't for everyone: 
Alternatively, students that graduate from a two-year trade school owe $10,000 on average and transition directly into the workforce to earn income. Career & Technical Education (CTE) classes and community colleges can therefore be a smart choice for students choosing a non-college pathway, for those wanting a lower-cost option, or for seniors who aren't quite sure what they want to study.
Flaherty has only seen beneficial outcomes for students who choose to attend career campuses: "Once they arrive and find something they love doing, the 'trade school stigma' that both students and parents have tends to disappear. A lot of people try college and it doesn't work out, or they struggle to find jobs that bring joy. If being an electrician makes you happy, I tell my students to learn those skills early so that they'll have the ability to work their way up if they choose."
The data backs up Flaherty's personal account. According to a nine year study by SRI International, students participating in high-quality, certified pathways: 
Were 2.1% less likely to drop out and were 3.1% more likely to graduate

Improved in communication, collaboration and informational literacy

Accumulated 8.9 more credits than their peers by the end of high school

Were equally likely to fulfill requirements for California public four-year institutions and earned similar GPAs
Researching and Exploring Certification Options
How often are students asked to research colleges? And how often are kids asked to do the same with non-traditional pathways and alternate certifications? 
Flaherty suggests that, just as students are conditioned to explore colleges, they should also be encouraged to research trade schools. The National Center for College & Career Transitions (NC3T) also recommends researching all avenues (CTE programs, four-year colleges, community colleges, and technical colleges) to expand pathway options and steps. Like Flaherty, NC3T wants to empower high school students to vet different campuses and "really think about the programs themselves."
Flaherty's place of employment offers tours for students to help them determine if their specific programming is truly the best fit. "Once kids arrive, see the resources, and realize how impactful it can be for students– physically, mentally, emotionally, and educationally– they tend to become more accepting of the different educational career paths." 
Just like on a university tour, it's important for potential students to learn the academic expectations and opportunities at each site. Here are some suggested questions to ask by Career Key, a resource for career guidance: 
What courses are part of the career pathway?

Which career pathways best prepare you for the occupations that match your interests?

Does a cluster or pathway limit your ability to get a bachelor's degree later? To advance in your career? (For example, not taking advanced math and science classes in one pathway may hold a student back later if he or she decides to switch to another that requires them.)
Utilize Wrap-Around Services and Work Experience Opportunities
Future planning can be incredibly stressful, and since most high schools emphasize traditional pathways, students choosing the CTE route can feel lost or misguided. It's important to connect these students with a support network focused on their academic and future success, as well as helping them access services and learn skills for employability. 
Career and Guidance Counseling
School counselors can help guide students and families considering a career or certification route. Assistance can look like:
Scheduling classes that align with goals

Reviewing expectations for selected pathways

Providing suggested tutor lists

Helping with the

FAFSA

and scholarship process

Organizing application deadlines

Recommending different

summer learning programs

Finding additional

career exploration resources

Suggesting work or volunteer opportunities 
Academic Supports
Students with physical or learning disabilities shouldn't rule out alternative pathways; many work study programs and apprenticeships at trade schools pride themselves in empowering all students to succeed. CTE high school programs have the same supports (if not more) to provide guidance and meet student accommodations; these services can look like school counselors, intervention specialists, English Language Learner teachers, peer tutors, and certified instructors and specialists. 
In fact, it is Flaherty's experience that many of her high school students actually feel more supported and welcomed in pathway classes: "One of the things I love about working at a vocational school is seeing how happy students are when they finally feel like they belong— in their classes, with their friends, in a field they enjoy. A lot of my students thrive because they feel like they finally have a purpose and feel like they are doing something empowering." 
Opportunities for Growth with Outside Connections 
Students' post-secondary success isn't the result of just one educator. In fact, it takes the efforts of many stakeholders to help students develop interests, choose classes, determine appropriate pathways, and eventually find careers in the real world. 
NC3T recommends students improve their employability skills by taking career exploration courses, working at a part-time job, and signing up for job shadows and worksite tours. By expanding their conversational bubble, students will hear new perspectives, discover new interests, and find more opportunities of growth. 
Final Thoughts About Career Pathways
If set upon a career that requires college, high school seniors can access the many checklists available online to ensure that they research options and meet deadlines required in the planning process. 
A growing number of students, though, are making plans to follow alternate career pathways, and it can be a struggle to find community support or guidance when not adhering to the status-quo. Flaherty reflects on some of the stigma that is still present today: "Even though 'self-care' became one of the most used terms this past year, we sadly still live in a society where success is more important than happiness." 
It is time for society to let go of the embraced notion that success means a four year college degree. Let's rewrite success to mean that students are leaving school with skill sets that make them eligible to succeed in whichever pathway they choose. 
At Xello, we are committed to supporting and empowering students to achieve their career dreams. We hope that as we continue helping students plan for their future, families, educators, and communities alike will join us in valuing all career pathways. 
Want to learn how Xello can help your students explore various college and career pathways? Just click on the link below to book a call with our educational consultants and they'll be happy to assist.