Indianapolis Public Schools Switched to Xello for its Engaging, Full K-12 College and Career Readiness Experience
Heather Hudson
|
September 22, 2023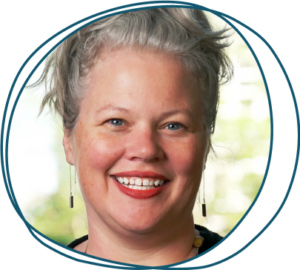 When ​their existing platform wasn't getting the job done, IPS searched high and low for a solution that would meet their needs.
The Challenge
When Indianapolis Public Schools (IPS) decided to introduce a new future readiness solution to their 30,000 students, they did their homework first.  
As the largest public school district in Indiana, they understood the impact the right choice could make.  
"[To help make the decision], we assembled a team of constituents from across the district to put together a comprehensive list of what we were looking for in a college and career readiness program. We wanted to make sure that we didn't make any missteps and choose a platform that wouldn't accomplish everything we needed it to," said IPS executive director of postsecondary readiness Melody Coryell. 
 Their previous solution had low student engagement and did not serve students beyond Grades 6-12. It was mainly being used as a college application aid and IPS was serious about providing more value to their students, educators, and counselors. 
 "The main goal was to find a platform that was engaging for all of our students, from K-12, and would go beyond just being a task completion platform. We also really wanted a platform that could collect the data we needed in one location. Of course, it would also have to meet those minimum requirements of allowing our students to have great access to college and career readiness information."
As they assessed a variety of solutions, they also took care to ensure their ultimate choice would integrate with the Common app.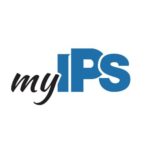 District
Indianapolis Public Schools
Location
Indianapolis, Ind.
Challenge
The existing platform failed to provide an engaging college and career readiness solution for students K-12.
Solution
Xello fulfilled a comprehensive list of needs, including high student engagement, rich data collection, and high-quality college and career readiness information.
The Solution
After narrowing it down from six programs and consulting with some of their national networks that were thriving with Xello, it emerged as the clear answer to IPS's college and career readiness needs.  
"What we learned that was exciting to us was that Xello could accomplish most of our needs and all of the big ones—and we had a long dream list. It also had a really responsive team that would help us figure out how to accomplish the other needs," said Coryell.
Not wanting to waste a moment, they gave students Xello accounts almost immediately, while still working out how they would roll out all of the features over time.  
 "What we found in the early days is what we'd hoped for, which is that the kids get in there and they just want to keep doing it because it's so student centered and developmentally appropriate," said Coryell. 
 While the students enjoyed Matchmaker and other self-reflection activities, the district worked with the Xello team to develop a scope and sequence that matches IPS's postsecondary readiness calendar.  
 "We have a really enthusiastic team in place at our district to work with this and the Xello team is as responsive as we thought they'd be, so the rollout really worked," said Coryell. 
 "We're still developing our performance indicators and benchmarks and how we will support completion of lessons and activities, but that first step was to get them going with it."
Indianapolis Public Schools
One thing that really stood out for us was that Xello has 14X more student engagement than other platforms.
The Results
Since the early days of implementation, IPS has established workflows at the Grades 6-12 level for lessons, career/college investigations and college applications and planning. They're planning a full K-5 launch after taking most of the first school year to slowly introduce it. They're also working to incorporate course planner and graduation tracking into Xello at the 8th and 9th grade levels.  
 Coryell says the implementation process was as smooth as they'd hoped. ​​​​"Customer service was huge for us. We appreciated Xello's technical expertise and the implementation planning and reporting that was shared with us at the beginning. We continue to rely on those reports as we move forward." 
 The biggest reporting needs continue to be alumni tracking, engagement tracking, lesson completion, and college application data. The Xello team designed a deep training plan to help on-the-ground educators gain confidence in the program.  
 To date, more than 2,000 college applications have been created in Xello at IPS. Students have created an average of five applications in Xello. And upwards of 1,200 transcripts have been sent through Xello.  
 Students spend an average of 15 minutes in the program per login, and Coryell says engagement is through the roof.  
 "One of our high schools really ran with the implementation early on and shared data with us right away because they were so excited about it. It's not often that central office brings in a platform and it generates that much enthusiasm." 
 "They sent me a picture of a student who had just completed Matchmaker and she was super happy with the results. That photo spoke volumes about the value of Xello here at IPS."
About the District
The largest public school district in Indiana, Indianapolis Public Schools (IPS) is an agile, innovative educational organization committed to academic excellence built through individualized, relationship-based learning. We empower our students to think critically, creatively and responsibly, to embrace diversity and pursue their dreams with purpose. Though we cover 80 square miles, employ more than 5,000 people and serve more than 30,000 students, we are committed to serving individual students with what they need.