Saint Paul Public Schools' Long-Term Vision to Have Personal Learning Plans for All of Its 35,000 K-12 Students Is Coming to Life with Xello
Heather Hudson
|
February 19, 2021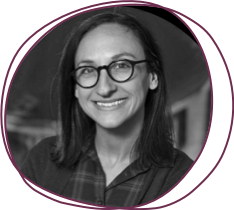 Xello "dovetails nicely" with the foundational strategies being employed to ensure all students are future ready.
The Challenge
Saint Paul Public Schools (SPPS) believes in Personal Learning Plans (PLPs). And the earlier they can be developed for each student, the better.
As Superintendent Joe Gothard told Xello CEO and Co-Founder Matt McQuillen, the issue is, well, personal to him. When he took the Career Ability Placement Survey (CAPS) as a teenager, he was gobsmacked by the things that he was "good" at.
"I was 16 years old and more than two-thirds of my education was over… I didn't have conversations with my family about who I was as a learner or as a person to have them help me match it with what I might see in my future. That was a missed opportunity. We have to be more intentional, more urgent and I think we can start with students at a much younger age," he said.
"I want us to have an inventory of the wonderful assets that the children in this community have so this entire community can build them up based on that."
More than 50 states agree. Many have adopted policies that require all middle and/or high school students to develop and maintain an individualized learning plan.
In SPPS's home state of Minnesota, "all students beginning no later than ninth grade [must] have a Personal Learning Plan… This plan should be looked at as a life plan that includes academic scheduling, career exploration, career and employment-related skills, community partnerships, college access, all forms of postsecondary training, and experiential learning opportunities."
At SPPS, they aim to do better than the state standard by developing Personal Learning Plans (PLPs) for students beginning in elementary and middle school.


We recently sat down with Leah Corey, Program Manager in the Office of College and Career Readiness for SPPS to discuss how they're prioritizing college and career readiness in their district.
"We want to start building a foundation and vocabulary around things like, what is dual credit? What types of post-secondary options are there? What are the career fields that exist," said Leah Corey, Program Manager in the Office of College and Career Readiness for SPPS.
"We want students to think about, what am I good at? What do I enjoy doing? What are my values? And connect them to courses, career development activities, post-secondary programs, and personal aspirations."
SPPS has always had some form of Personal Learning Plans in place, but the new strategic vision is to make them more meaningful, more student-centered, and to start these earlier.
They needed a future readiness platform to help them achieve this important goal.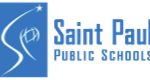 District
Saint Paul Public Schools
Demographics
30% students are English Language Learners, 15% students receive Special Education, 70% students are eligible for free or reduced-price lunch
Problem
The district needed an EdTech solution that could help them implement personal learning plans for students K-12
Solution
Xello provides a platform for all students to dream, explore, and document their future plans
The Solution
When Corey arrived at SPPS in 2019, the district was still thinking about the long-term vision of ensuring all students have the opportunity to dream about the possibilities for their future and put into place an actionable plan to get there.
"My role is to take this idea and operationalize it in our district," she said.
"Part of our vision was to design a system that's PreK-12. We wanted something that we could start early and that could travel with students as they progress throughout their school journey."
The tool SPPS had been using was focused on middle and secondary students and they wanted to start future readiness conversations earlier in developmentally meaningful ways for each grade level.
SPPS issued an RFP for a future readiness program that would accommodate all their needs and Xello emerged as the winning solution.
They also wanted that tool to anchor careers in the future planning process and provide a place for students to dream big and express themselves in a variety of ways.
"We were looking for a platform that would allow students to upload multimedia artifacts. We've got students who like to demonstrate what they know through audio or visuals and Xello allows them to capture their work in different ways. It's important that we support student voice and choice and allow them to reflect on who they are and what problems they want to solve in the future," said Corey.
Xello was officially launched at SPPS in April 2020—smack in the middle of remote learning due to the COVID-19 pandemic.
"We launched it mostly to students who are in 5th through 12th grades. We'll be more formally launching it in K-4 in Q4 of the 2020/21 school year."
Saint Paul Public Schools
$822 million
2020/21 budget
One of the most important factors for choosing Xello is that it offers even our youngest learners the opportunity to have a technology platform that allows them to think about the future.
The Results
Corey explained how Xello has become an important tool in developing Personal Learning Plans (PLPs) and for counselors and educators working with students in a group and one-on-one.
"School counselors at the elementary level have been piloting individual advising sessions coined as 'Mindsets and Me' because they're aligned with ASCA model's mindsets and behaviors for student success."
"Counselors meet individually with students to talk about who they are and what their goals, dreams, strengths and interests are. Xello has been an awesome tool to help facilitate that conversation and students have really gotten into that."
They've also been using Xello to facilitate the college application process for high schoolers and as a way to document strengths and interests among middle schoolers.
Although the school year in which Xello was launched was less than typical, Corey explained that students have responded warmly to the platform.
"Especially for our younger students, it's intuitive, visually interesting, and easy to navigate. Features like the About Me page, Interests, Experience, Goals and Plans facilitates the process of building Personal Learning Plans.
"This the first year we're tracking that level of data and we're excited to use Xello to evaluate the implementation of this work."
One of the other ways Xello has been a natural fit in helping SPPS achieve their strategic vision is the integration of the program into their universally implemented advisory program, called "Foundations."
District counseling leads worked with school counselors to build a core counseling curriculum. Today, counselors deliver lessons on personal, social, and academic skills to students individually and as a group and use Xello's lessons as a teaching aid. The program is taught from K-12 and the Personal Learning Plans have been layered into it.
"The partnership between Xello and Foundations, alongside the foundational work our counselors do has been instrumental, at the middle school level in particular," said Corey.
"Students are assigned to a Foundations teacher and the curriculum is really focused on community building, social emotional development, and building a Personal Learning Plan in Xello."
"One of the focus areas of the strategic plan has been building out a middle school model that is grounded in this concept of belonging and becoming. We're moving away from the notion of junior high and really focusing on community, and identifying social emotional development. Xello dovetails nicely into this work."
Other areas of impact include providing a space for students to do college and career research.
"We started off in Q1 talking about who am I? What are my interests? What are my strengths and skills? Xello offered a nice space to document that in the platform. As we've moved over the course of the year into talking about careers and how you can think about a career that aligns with the interests and skills that you've thought about. It's been a really useful tool to help with that research and provide a central space to go back and document," said Corey.
Plans for the future with Xello include rolling out the work-based learning feature on a small scale with an internship partner.
Corey said she's looking forward to uncovering all the ways Xello can continue to enhance and support their long-term vision to provide meaningful Personal Learning Plans for all students in the district.
"Our vision as a district is to inspire students to think critically, solve problems, and change the world and this is very aligned with the vision of our state. Personal Learning Plan work is legislated for a reason. The research and belief is that engaging in this work supports students in building goal-setting skills and more.
"We're excited to be able to track the level of student engagement and evaluate the implementation of the work we're doing with Xello. We'll compare it with the qualitative data over the next year."
That was Saint Paul Public Schools' success story—now it's time to write yours. Learn how Xello can help students at your district get college and career ready. Book My Demo
About the District
Saint Paul Public Schools (SPPS) is one of Minnesota's largest school districts with more than 37,000 students. Highly trained and deeply dedicated staff, cutting-edge academic programs, and strong community support are among the district's hallmarks. Our student population is diverse, with students who speak more than 125 languages and dialects.
About the Educator
Leah Corey is public education leader with over 10 years' experience successfully leading adults through change and innovation. She has served school districts in Illinois and Minnesota and currently serves as a Program Manager in the Office of College & Career Readiness in Saint Paul Public Schools. In her current role, she oversees a component of the district's strategic plan aimed at building a process for all PreK-12 students to build and monitor a Personal Learning Plan.