How to Apply to Highly Selective Colleges
Collegewise Team
|
March 17, 2023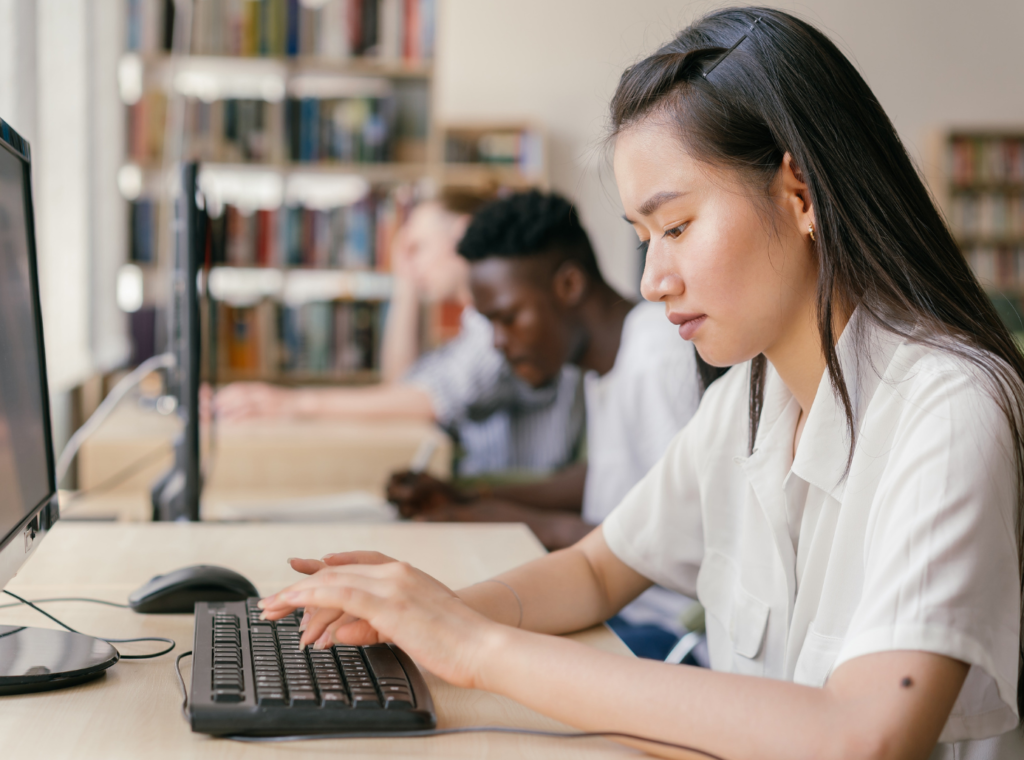 Applying to highly selective colleges like the Ivy League, Stanford, or MIT can be a daunting task for many students and their families.
The admission process is complex, with many factors to consider, and the competition is fierce. With the right guidance and preparation, however, students can maximize their chances of success.
At Collegewise, we have helped families navigate the college admissions process and gain acceptance to the nation's most sought-after colleges by strengthening each application component and taking a strategic approach to the application process. In this blog, we'll provide an overview of what factors competitive colleges consider.
Academics
When it comes to college admissions, one of most important factors is the student's academic record. Colleges and universities commonly use it to determine how academically successful a student is in high school and how they might perform on campus. High schools vary widely in terms of resources and extracurricular opportunities, so colleges often rely on the standardized course curriculums to help them determine a student's fit.
Standardized Test Scores
Many schools incorporated test-optional policies in recent years with colleges including 7 of the Ivy League schools maintaining test-optional policies in 2022-2023. Some colleges, however, most notably MIT, have transitioned back to requiring students to submit ACT or SAT test scores with their applications.
Although test-optional colleges won't penalize students for not submitting scores, it's important to consider whether scores are additive to the application. If a student has a lower GPA than most applicants, but an outstanding SAT score, this may give them the competitive edge they need to impress admissions officers.
Extracurricular Activities
In addition to academic performance, admissions committees also consider other factors, such as extracurricular activities, volunteer work, and leadership experience. These elements give them an idea of the student's character, interests, and whether they'd be a great asset for the incoming class.
Most students applying to selective colleges will do so using the Common App, where they are provided with 10 slots to fill with their most significant activities. As Xello members, career development and leadership are top of mind, and exploring opportunities that allow students to showcase hard and soft skills will undoubtedly impress admissions officers.
Personal Statement and Supplemental Essays
Essay writing is a huge component of the college experience, and even more important in college applications. All students applying to college are required to submit a 650-word essay commonly known as the Personal Statement. This unique essay allows students to add depth to their application and answer one of the 5 prompts offered each year.
Additionally, each student will be expected to submit at least one supplemental essay that is unique to the school. While some prompts are straightforward, there are also colleges that offer some wacky questions to determine whether a student is actually interested in attending their college and how they might fit in.
Here are some examples of supplemental essay prompts:
The University of Chicago
Prompt Question: What advice would a wisdom tooth have?
University of California, Berkeley
Prompt Question: If any of these three inanimate objects could talk, how would your room, computer or car describe you?
Interviews
Many selective colleges also have an interview process for applicants. These interviews are usually conducted by admissions officers or alumni. In this final stage of the application, students will be asked a series of questions (think of it as a job interview).
Students may be asked to expand on portions of their application, how interested they are in attending the college, and what they expect to do should they receive acceptance.
How to Navigate the Highly Selective College Admissions Process
Now that you have an overview of what selective colleges look for when reviewing applications, what can families do to maximize their chances of acceptance?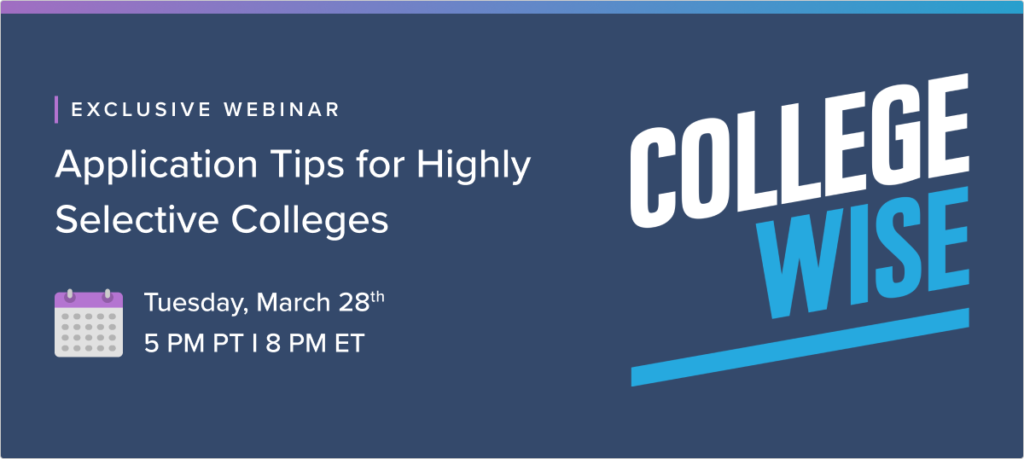 On Tuesday, March 28 at 8:00 pm ET, Collegewise counselors hosted a Xello exclusive webinar that dives into the admissions process for colleges like the Ivy League, Stanford, MIT, UChicago, and more.
In this event, attendees discovered:
A detailed breakdown of each application component and the expectations
What admissions officers look for (beyond the basics)
How to put strategies into practice and maximize success
If you, or your students and families, would like to hear more insider information on college admissions from our partners at Collegewise, drop us an email (marketing@xello.world) to let us know what topics you'd be interested to learn more about.