How to Empower Your Students to Find the Best Fit College
Larry Bernstein
|
June 7, 2022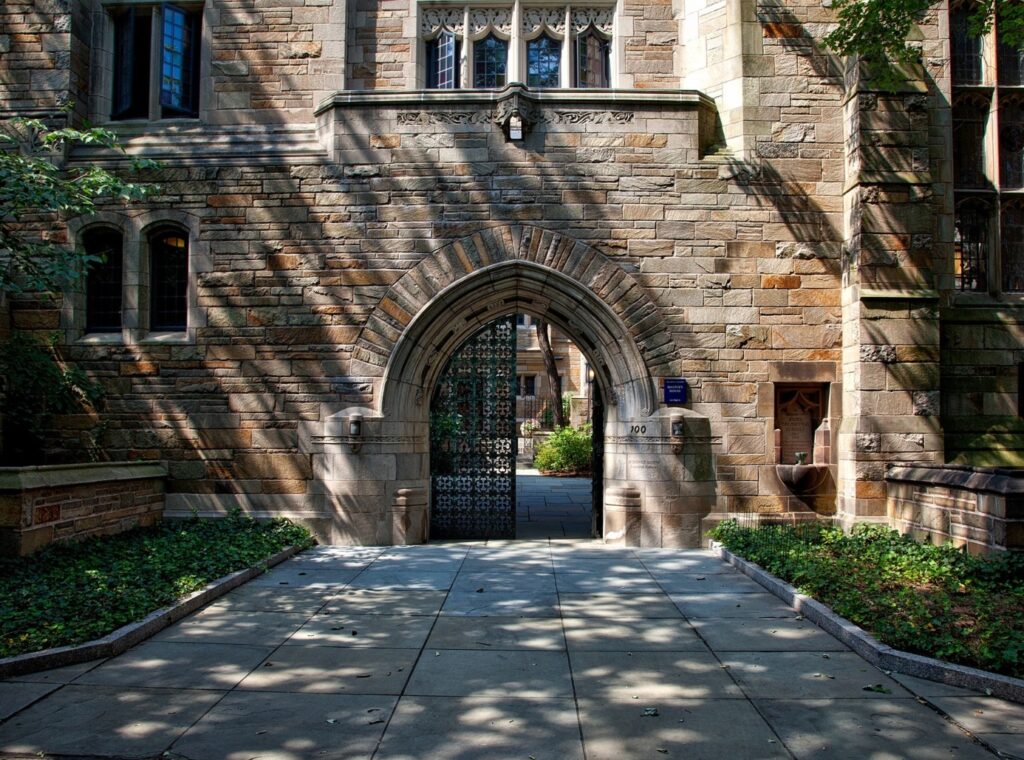 As students progress through the K-12 education system, they ponder their next step. For many students, the answer is college. Larry Bernstein explains what students can do to find the best fit college.
The United States alone has over 5,000 colleges and universities. So, presumably, there's a college that's the best fit school for every student whatever they're interested in. However, with so many colleges to choose from, finding the right one can take time and be a challenge. Ultimately deciding which college or university to attend is up to the individual student and their family, but educators can and should play a role.
Understanding Self Is Crucial for Students to Determine the Best College Fit
Before students try to determine the best fit school for them, they have to prioritize what's important to them when considering a college or university.
A 2018 survey of high school students revealed the most important factors behind their college enrollment choice. The survey found that 80% of students said one of the following seven factors motivate their college admission process: "affordability, desired program, career outcomes, reputation/academic quality, value, proximity to home, and of course, that elusive "fit."
This is among other factors that should be considered, like scholarships, campus culture, academic profile, extracurricular activities, and more. There are plenty of guides out there that list aspects a student should look for when trying to find their best fit or dream school. However, in the end, it's a personal decision. The most valuable contribution K-12 educators can give is helping students understand themselves.
K-12 schools can offer interactive future readiness programs with career, personality, and learning style assessments to help them recognize their strengths, unique interests, and skills. Such tests can help students determine what types of careers they are most likely to succeed in and enjoy. Based on the results and the help of a school counselor, students can design a program of classes for their four years that is most suitable for them and their future plans.
When students are ready to look for a college that most suits them, they will know what to look for since they already took classes in subjects most relevant to their future goals. By taking classes related to their interests and learning style, they can earn a higher GPA. This is helpful with the admissions process and can put them in a good position for scholarships.
The benefits of having a sense of self goes beyond classes. Schools can organize mentorship programs and set students up with appropriate mentors. Spending time with those in their field of interest can allow learners to recognize what they need to do to succeed in college, from the courses they should take to the skills they need to gain. Again, each of these is a factor in determining the best fit. The mentor may also be able to recommend a school or appropriate pathway based on their experience.
Typically, there's more than one good fit college or university. Making the right choice from the final list of schools is the challenge each student faces. Knowing themselves, their skills, and their interests empower students to pick the best college for them.
The Process to Find the Right College
We've all heard the famous saying: the early bird catches the worm. It can be applied to just about anything, including college and university selection. While parents dream of how their child's life will progress and what Ivy League college the child will attend, their youngsters are not thinking about it when they begin their academic careers. Schools, on the other hand, should be. Educators can begin helping a student find the right college fit at a young age.
An article entitled 6 Strategies of Award-Winning High Schools That Prepare Students for College notes that "…building an academic bridge between middle and high school helps students develop college-going ambitions and skills at a formative age." Some of the benefits are related to student success, GPA, appreciation of campus culture, recognition of student needs, and forming relationships with teachers.
However, getting students thinking about college and preparing them to find the right one can start as early as elementary school. Schools can implement age-appropriate college and career readiness programs. Many school districts require their schools to implement such programs and have requirements students must meet upon graduation.
What does this look like in the classroom? In elementary school, the focus is on building awareness. That's awareness of self (as explained above) as well as the types of careers available and the path to reach them. By understanding students' interests, teachers can create exciting and engaging lessons. These steps lay the foundation for students to have the ability and interest in finding that right college.
By the time students move into 6-12, they are ready to go deeper and learn more about what is the best fit for them in the future.
High School Academic Programs
Because high school is when young people start to seriously consider college, the schools need to play an active role in the process. According to The Institute of Education Sciences, "The opportunities to academically prepare for college narrow as students progress through high school. If students do not start taking college preparation courses in the 9th grade, they will be less likely to enroll in college." So, forget about the best college and university – this means no school.
Part of preparing high school pupils for the next educational level is offering an academically rigorous program that includes a college preparatory curriculum. The program should start in ninth grade so students can gain an understanding of the academic requirements for college entry and success. An honors program and AP Level courses in a wide range of subjects let students get a taste of college life academics.
Challenging course(s) could also steer interested learners toward a major. Knowing what they major in can help learners narrow their college list to those that have suitable academic offerings. Even a common major can help students find a school that will be a good fit.
Many young people know what steps they need to take to prepare for and enter college. This is especially common among students who are the first in their families to consider higher education. Those whose parents are unfamiliar with the college entrance process need even more guidance. For example, guidance may be especially needed for financial aid as the paperwork can be overwhelming.
Finding a good fit college won't matter if the cost makes it out of reach. By knowing what they can afford, students and their families can move on and focus on other issues such as academics and location.
The schools need to step in and educate their student body about the process and simplify it for them. They can do this for example, by offering college entrance exams – SAT and ACT – during the school day.
School counselors and other personnel should offer step-by-step assistance in submitting college applications. In addition, school counselors and other staff at schools that are knowledgeable about the college process should make themselves available to answer questions and aid as needed.
Practical Assistance in Finding the Right College and University
As students reach the later years of school and begin to think more about colleges and universities, educators can do more hands-on things to aid their students through the college selection process.
Teachers can invite alumni back to visit the classroom to speak about their school's campus and student life. They could give students the inside scoop on what the school offers, if it's academically challenging, etc. Hearing this from a peer can be especially helpful for students.
Checking out college websites and talking to current students are important elements of the college search. Visiting a college campus is also invaluable. Educators can organize a visit to a state school whose location is within driving distance.
Once on campus, a tour that includes meeting professors and a visit to the financial aid office can fire a student's imagination. Of course, knowing what will help a student imagine a college being his best fit is impossible to know. Maybe it's visiting the part of the college where their major is located, seeing the sports facilities, getting a sense of the academic life, or seeing current students on campus…
The more campus visits, the better chance the student will be able to determine what will work for them. By visiting a few of their target schools, they can compare and contrast and figure out what's a good fit.
What does the school offer? Should I go to a liberal arts college? Are my test scores high enough? Are the academics right for me? Are the professors helpful? What's it going to cost? Is it in a good location? Will I get along with the other students on campus? These are all questions students ask themselves as they try to determine the best fit colleges. With help from K-12 school personnel, a student can find a college campus where they can be their best self and thrive.