How to Tie Course Planning Back to Career & College Plans
Lynda Byrne
|
February 4, 2019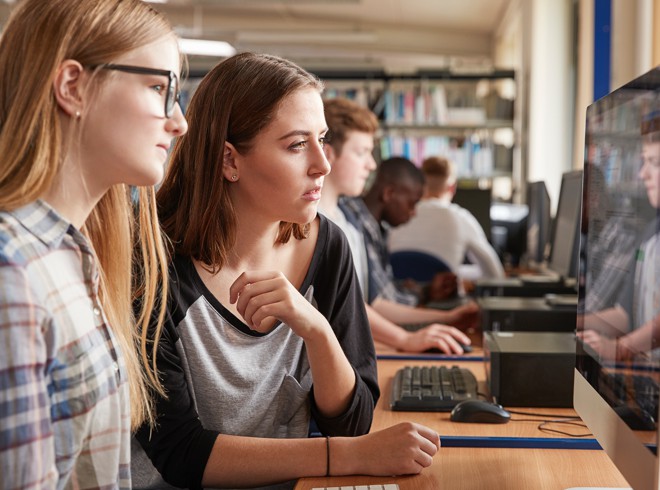 Your students are choosing what classes they'll need to take in the upcoming semester or following year to achieve their aspirations. You want to help them navigate their prerequisites and course selections so they transition smoothly. But with all the guidelines, requirements, and forms to complete it can feel a bit overwhelming for everyone involved.
Moving your course planning from paper based to online helps. Going digital keeps everything accessible and in a single spot. Taking it a step further, online course planning that seamlessly integrates with other student software, like your student information systems and career planning programs, can help make the course selection even more meaningful. Students can easily see how their academic choices align with their post-secondary goals. Plus it saves you hours of administrative work because you get accurate graduation tracking and course validation that's synced up with the rest of your student data.
Getting course planning integrated and online can also be incredibly easy. Noa Lipton, Senior Onboarding Manager at Xello,says there are four key things to plan for if you're thinking of doing this in your school or district.
Define Your Goals
When deciding on your district's strategy for online course planning and how integrated you want it to be with your student data, set some time aside to collaborate with colleagues and align on your long-term goals and objectives for contextual planning. Think about what your students will need to make course selection meaningful—but also consider what you need to help make your job easier. Once you're clear on your vision and goals, evaluate software options based on how well they'll help you deliver on these objectives.
According to Noa, some key features that tend to make the lives of educators easier include "easy integration with an SIS, automatic prerequisite checks, and clear graduation tracking and progress reporting. With these features educators get a fully integrated experience—making planning a snap for students and offering you the visibility needed to easily ensure everyone stays on track."
Organize Your Information
Before offering online course planning to your students, be sure you and your team have a good grasp of the courses being offered. Understand graduation requirements and prerequisites that have been established by your board or district.
According to Noa, the easiest implementation happens when "whoever is responsible for implementing a course planning tool at their school is extremely comfortable with all their course information."
Courses should be organized, clearly labeled and already outlined in a guide or other document for easy input—complete with names, codes and descriptions. This will help make the upload experience go smoothly and ensure it matches what you've traditionally had offline.
Engage the Right People
"I see a lot of false starts when it comes to online course planning when the right people aren't involved," explains Noa.
It's important that those most familiar with your school curriculum are leading the charge. They'll be able to easily validate information and answer key questions, resulting in a faster upload and integration of your courses without unnecessary back-and-forth.
"Generally we work with Guidance Counselors for individual schools or smaller districts, and Curriculum or Guidance Directors for larger districts. It doesn't really matter who it is, as long as they're the authority in course planning and curriculum for the account," says Noa.
Secure the Right Support
Make sure all staff are familiar with the new course planning capabilities being rolled out.
"I encourage my clients to start thinking about what type of training they'll need for themselves and their team early on," explains Noa. "It's so critical to make sure educators and students get the most out of this experience."
Look for online training resources like support pages, FAQ posts and help articles. Don't hesitate to inquire about more hands-on training opportunities if you think that's what your team will need.
"People shouldn't feel they need to navigate this on their own. At Xello we offer hands-on help with training. Sometimes we deliver it in-person ourselves, but we also offer a 'Train-the-Trainer' style program, where we teach a few folks at a school or district how course planning works so they can show others." Noa stresses that, "a good partner will customize a training program to meet the needs of your educators—they'll want you to be set up for success."
"Testing with a smaller group helps make sure any changes you do need to make only impacts a few students. You'll have peace of mind that things are working the way you want before it gets released to every student".