8 Things High School Juniors Can Do This Summer to Prepare for a Successful Senior Year
Heather Hudson
|
June 15, 2022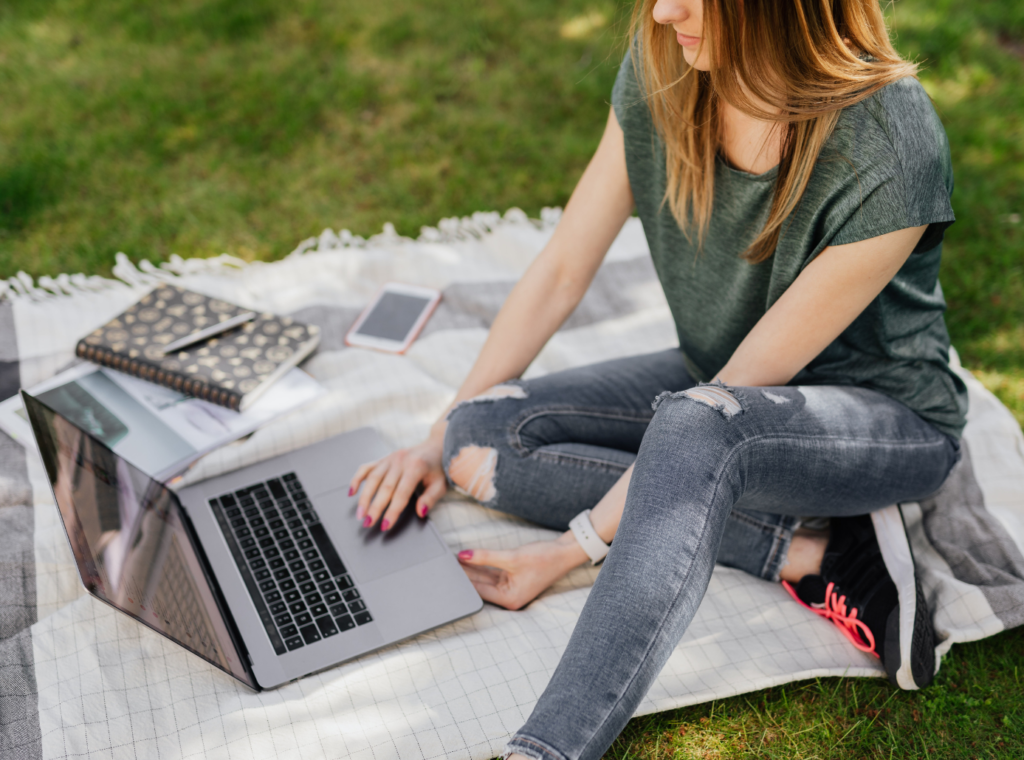 Know a soon-to-be high school senior? If they're keen to get started this summer, here are ways they can prepare for senior year.
For most teenagers, summer is a time to stuff all thoughts of school deep down into your backpack for a season of complete freedom. Whether you're working at a summer job or lounging by a body of water, the last thing on your mind is homework, essays, and exams.
While it's important to give your brains a break from academic stress, if you're headed into your senior year in the fall, you could really benefit from sneaking time in the summer to prepare for the year ahead.
Here are eight things you can do to set yourself up for a successful (and less stressful) final year of high school.
Reflect on Possible Career Paths
You've probably been taking some form of college and career education since middle school, so you should have some sense of your personal interests, strengths, and skills – and how they relate to a future career.
But even with the most preparation possible, it's perfectly normal to be uncertain about what kind of career path you want to pursue. Summer is a good time to gently reflect on the things you love to do and learn about. Once you've identified some passions and favorite areas of study, you can consider what careers relate to them and what kind of education you need to get there. By the time senior year rolls around, you may have a better idea of how to proceed.
Make a List of Colleges You Like—and Learn More About Them
If you can't wait for college life, take the time to do some research about the college campuses and programs you're excited about. You can learn a lot online, including information about entry requirements for specific programs, student housing, financial aid options, clubs and extracurriculars, and more. Some colleges even have virtual tours of dorm rooms, lecture halls, and other important campus locations. If they have student ambassadors available to ask questions and share their experiences, connect with them to get an inside scoop.
While you're on your favorite colleges' websites, make a note of any dates for upcoming in-person tours in the fall. Many colleges offer these throughout the school year, so you may create a schedule for you and your parent(s) to visit and learn even more.
Learn About College Scholarships and Explore Financial Aid Options
While you're looking closely at specific colleges, check out grants, scholarships, and other financial aid options for each one. Many colleges will have a financial aid section of their website which outlines all of the offerings available. Even if you're not sure if you're going to attend this college or qualify for the aid or the scholarships, it's important to know they exist. You never know what may change as your senior year progresses.
Check Out College Application Essays
And for one more college-specific task: take a look at the college essay requirements for the schools you're interested in to get a feel for what you'll need to write. Just knowing that you won't have to write them yet will take the pressure off. You can simply review and file it away in the back of your mind.
Having early, specific knowledge about what you need to know later may help you identify experiences and ideas for the college essays you'll craft later. While you're at it, take a peek at some examples of college essays that worked so when it's time to get at it, you'll have some great models to work from. That's half the stress taken away!
Volunteer For a Cause You Care About
Senior year will sneak up on you fast. And once the school year starts, you'll be almost instantly busy with homework assignments and post-secondary-related planning and deadlines to manage.
If you have some extra time this summer, consider volunteering for a cause that's important to you or see if you can job shadow or work as an unpaid intern in a workplace that interests you. Not only will experiences like these offer insight into the world of work and how it lines up with your interests and strengths, they look great on your resume, demonstrating that you're a thoughtful and engaged citizen who cares about your future and the world around you.
Keep Your Resume Current
When was the last time you updated your resume? Like, really updated it. The summer is a good time to review your work, academic, and extracurricular history and put it in the tidy form of a resume. Think about all the experiences you've had that contribute to making you the person you are today. Be sure to include:
Volunteering experience
Certifications, e.g. first aid/CPR, workplace health and safety, etc.
Work experience
Academic scholarships, awards, honors, etc.
Extracurricular activities
Putting all of this in one document – with dates! – will be exceptionally helpful if you're looking for a part-time job for your senior year, but it will save you lots of time when you're filling out college applications and crafting essays about your experience. It will also show you if you have any gaps that you really should fill as you prepare for your senior year. All of the information you need will be at your fingertips when you need it.
Request Letters of Recommendation
Are there people in your life who think you're amazing? Summer is a good time to think about who you're going to approach when you need letters of recommendation for your college application.
Think about who you had an especially great connection with over the last several years – a manager at your part-time job, a coach, teacher, advisor, or other mentor? While you won't be able to ask your teachers for a recommendation when school's out, you could prepare an email to send out in September. And you could even approach the other folks in the summer when they may be less busy.
Put Together a Fall Schedule
You've heard the saying, 'Failing to plan is planning to fail'? It's a good reminder that a great plan can set you up for success. Before school starts, think about what kind of student you want to be this year – and what it will take to get you there. Here are some things to consider:
If you want great grades, what work habits will you use to achieve them?
If you want to get involved in extracurriculars, identify which ones you could reasonably fit into your busy senior schedule.
Do you need to take the SAT or ACT tests? What do you need to do to prepare – and how and when will you access the test schedules?
Will you need financial aid for college? Find out when the FAFSA deadlines are and what you need to do to meet them.
Are there college tours that you don't want to miss? Create a schedule and coordinate with your parent(s).
There are lots of ways to organize this information, from bullet journaling to a traditional agenda to task managing apps. Find what works for you and aim to create a plan for September.
If these eight tasks feel overwhelming while the sun is shining this summer, remember that there are lots of ways to accomplish them. You could do it all in one weekend or pick away at the list an hour at a time over the course of several weeks.
No matter what you accomplish over the summer, you'll be helping your future self to succeed.