How to Track and Manage the College Applications Process with Ease During Uncertain Times
Monica Biesok
|
September 13, 2021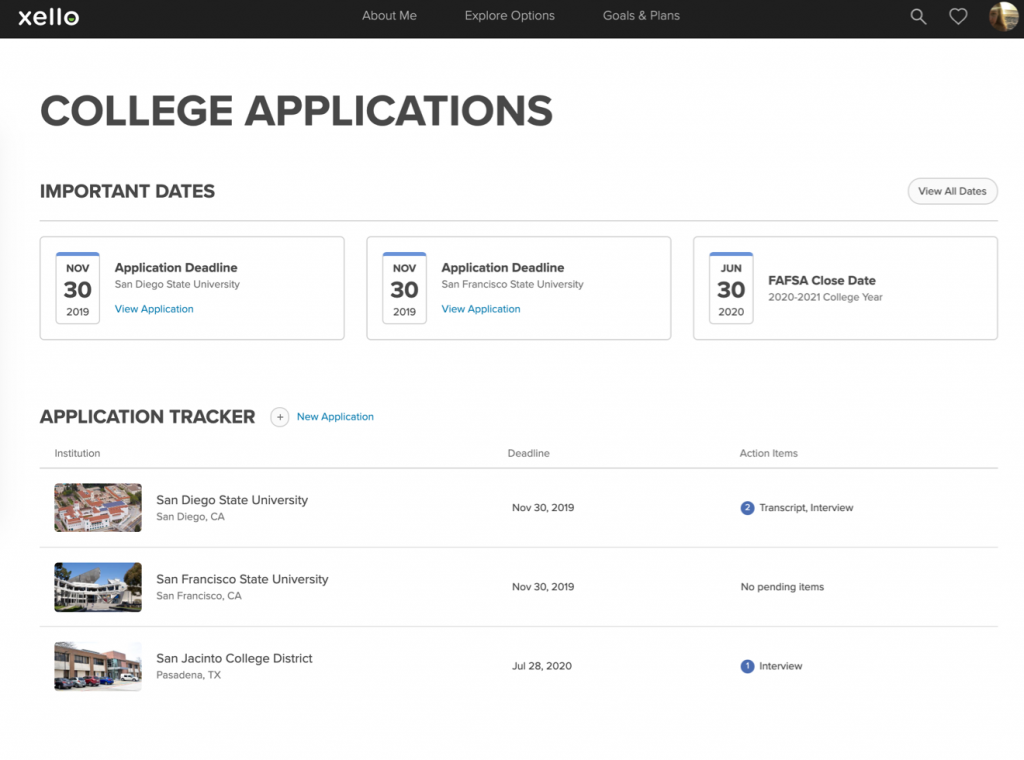 With most schools switching to online learning during these uncertain times, students are anxious to ensure they're meeting all key college deadlines while keeping up with their school work from home.
That said, students aren't the only ones feeling the strain. School counselors and educators are also trying to figure out how best to support students during this tumultuous time. With Xello's College Applications hub, you can keep students motivated and on track with meeting any remaining college deadlines.
---
Help Your Students Track Important Dates and Deliverables
Both juniors and seniors can now track their college application deadlines, requirements, and progress directly in Xello.
With the College Applications tool, students are prompted to create applications for each of their desired schools. Using Peterson's data, Xello automatically populates a checklist of application requirements, showing your students exactly what needs to be submitted for each college.
Students also have the flexibility to personalize their checklists by adding custom tasks such as a creative portfolio or interview, and assigning due dates to individual requirements. As students make progress on their applications, they can simply mark requirements as complete and watch their checklists grow more colorful and vibrant as they near application completion.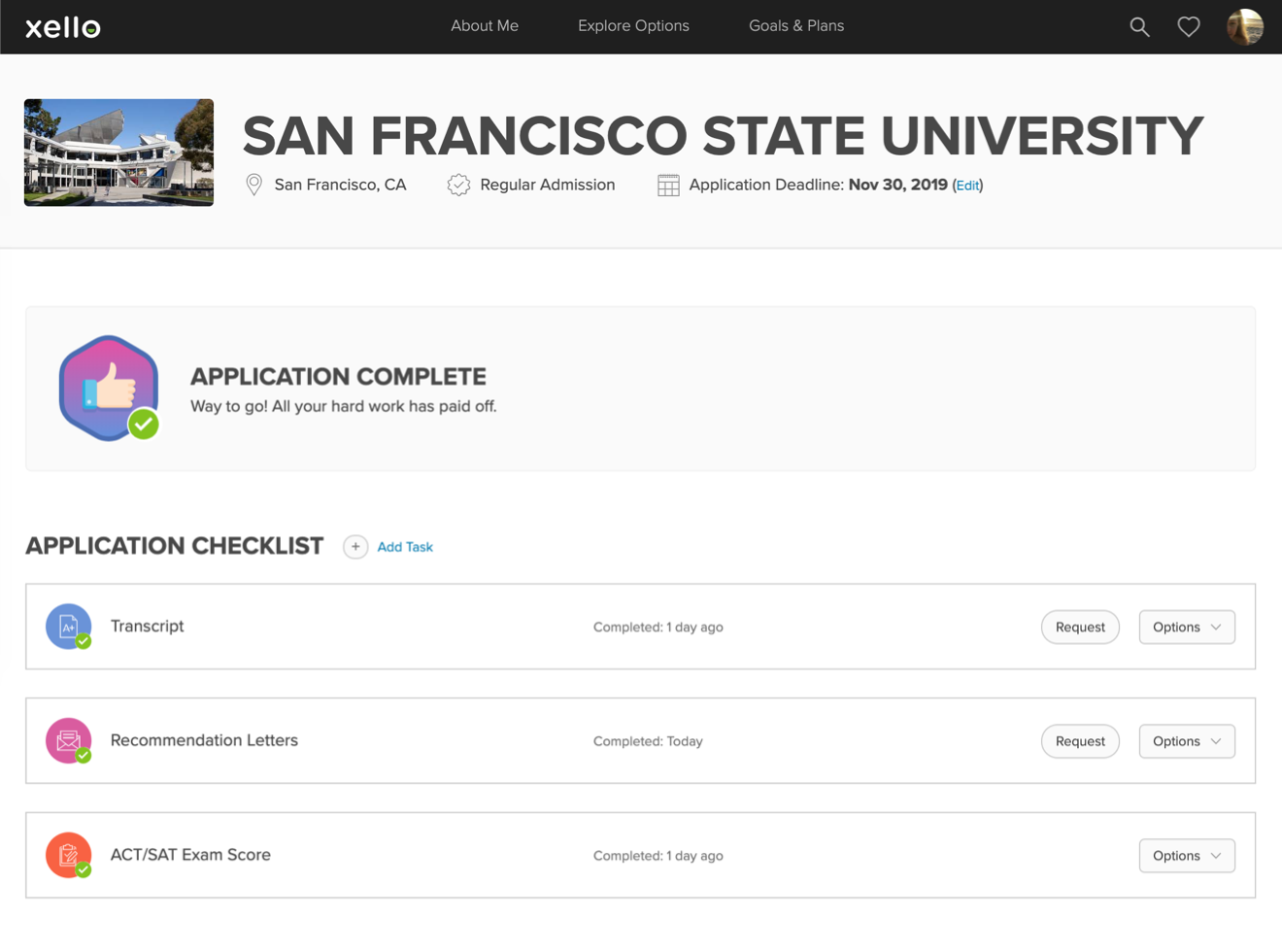 To keep students motivated and on track, a visual snapshot of all started applications, deadlines and pending action items is summarized within the Application Tracker, making it easy for students to see exactly where they're at and what they need to do next.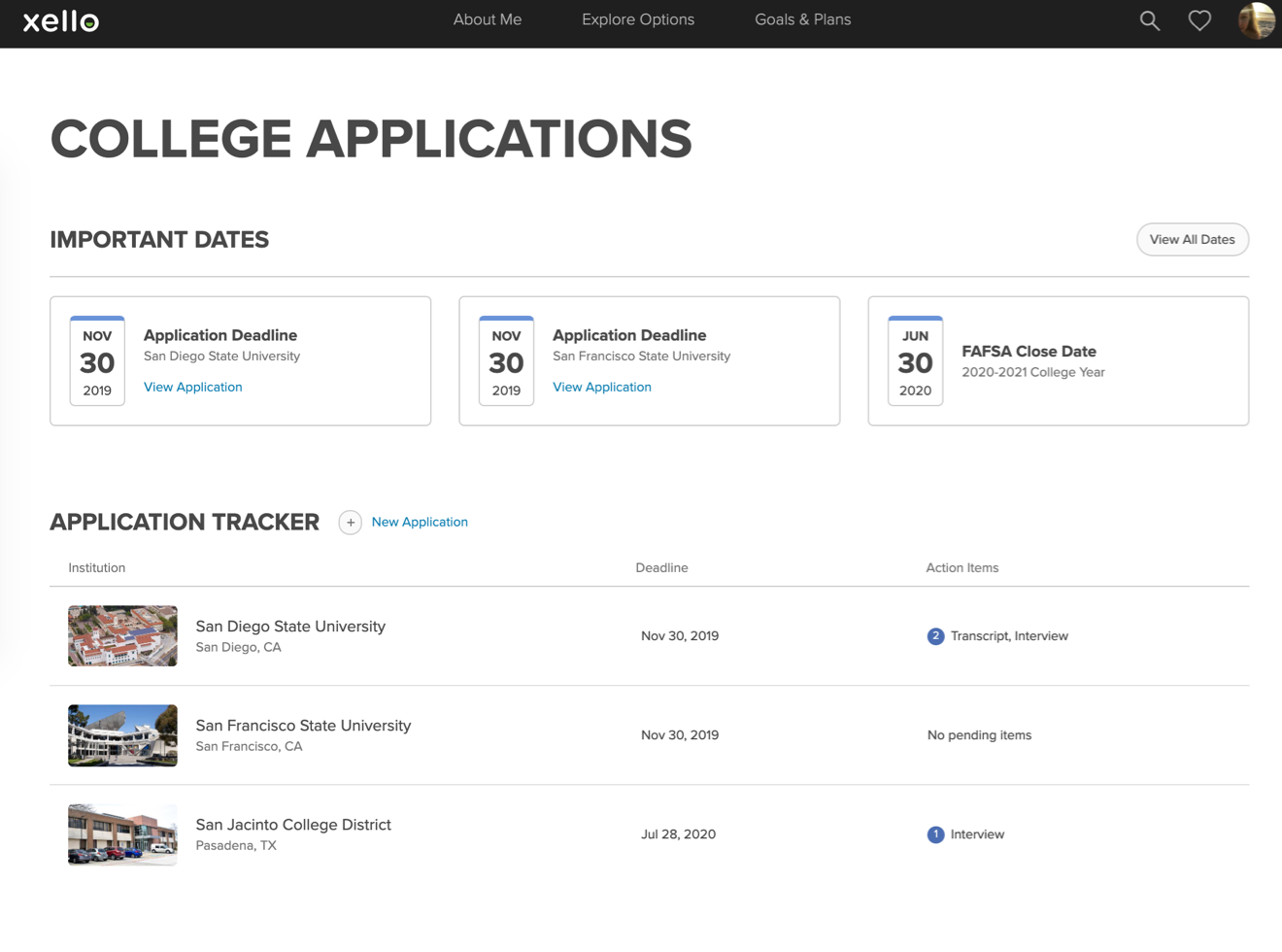 As an educator, you can easily view the schools that your grade 11 and 12 students are applying to, which gives you an inside look at college application trends at your school, and helps inform planning for college information sessions and visits.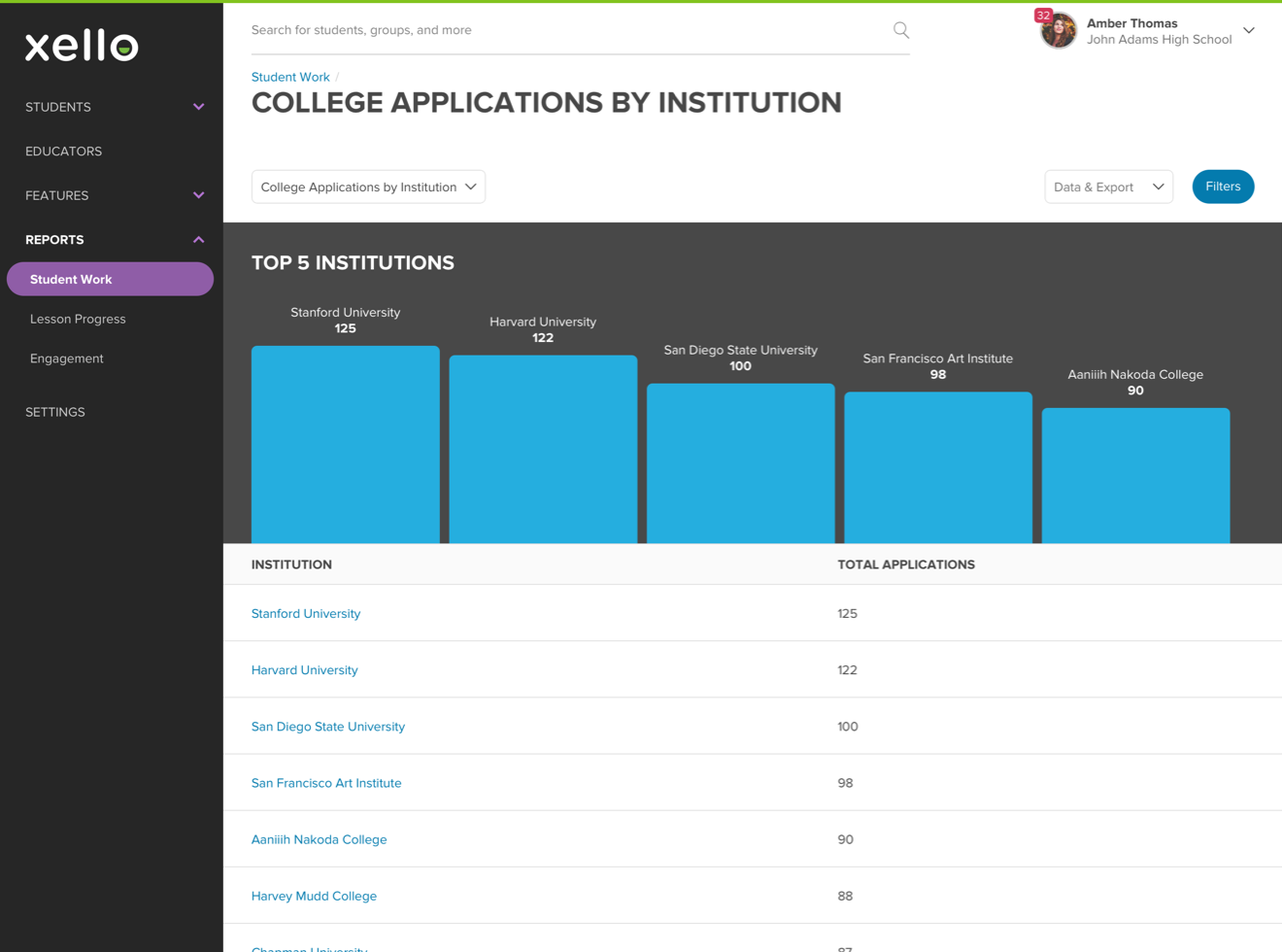 Take reporting to an even deeper level with the ability to view and monitor each of your students' application progress directly from Xello. Having this knowledge at your fingertips allows you to have more meaningful 1:1 discussions to keep each and every student accountable of their post-secondary planning.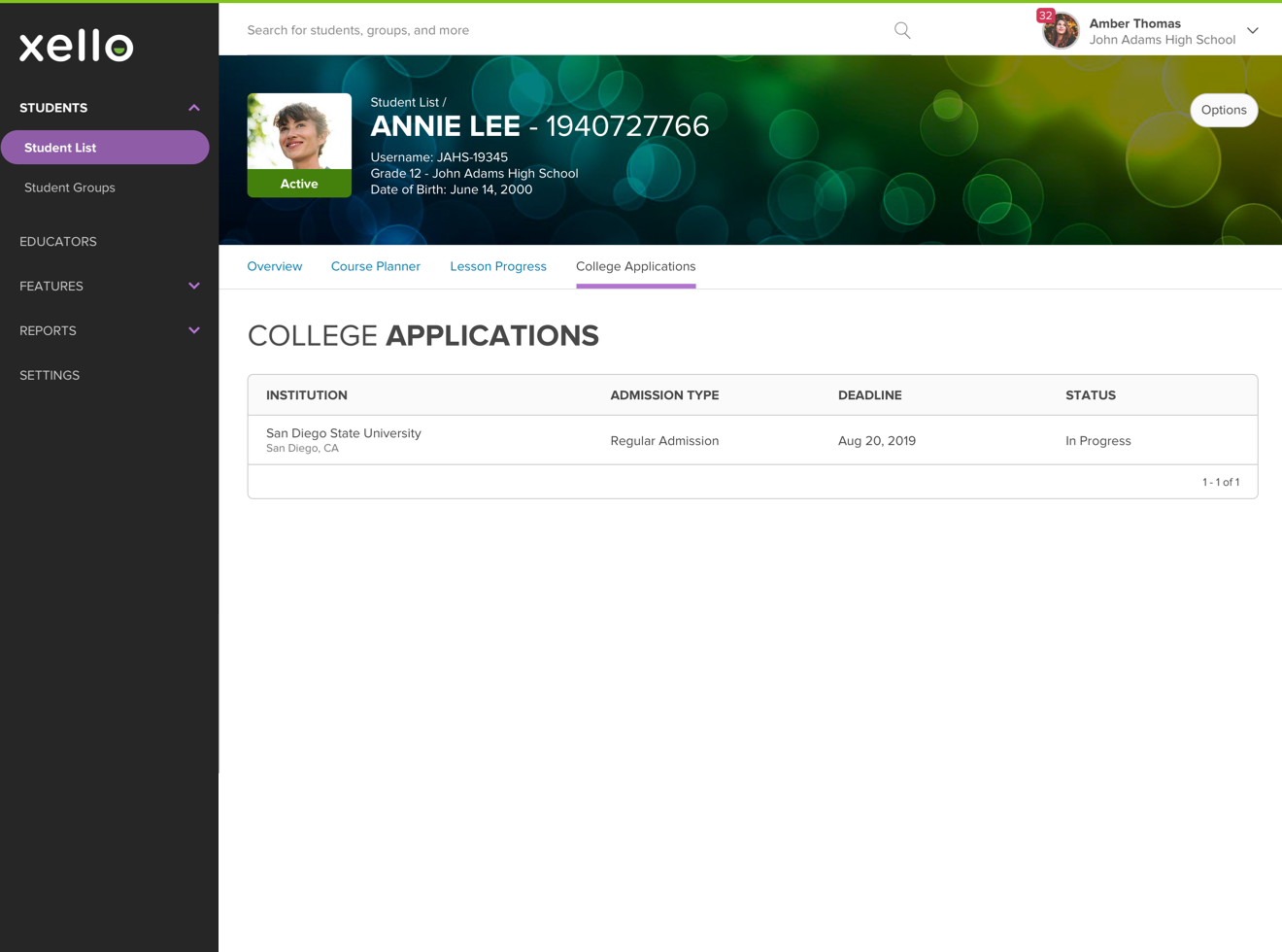 Save Time with Simple and Trackable Transcripts and Letters of Recommendation
Please note: Transcripts and Letters of Recommendation must be set up by your school lead before students and administrators can start using the feature.
Transcripts and Letters of Recommendation in Xello make it easy for students to request the documents they need to successfully complete their college application requirements.
Once an application is created, students can simply click the Request button next to the transcript requirement and their requests are automatically sent to their high school. Requests are fulfilled by the school administrator behind the scenes, which is then submitted to the college right from Xello!
Tracking concerns? Worry no more. Xello's built-in tracking ensures your students are informed of the status of their transcripts, keeping administrators free from questions, concerns, and follow-ups from students. You can learn more about Transcripts here.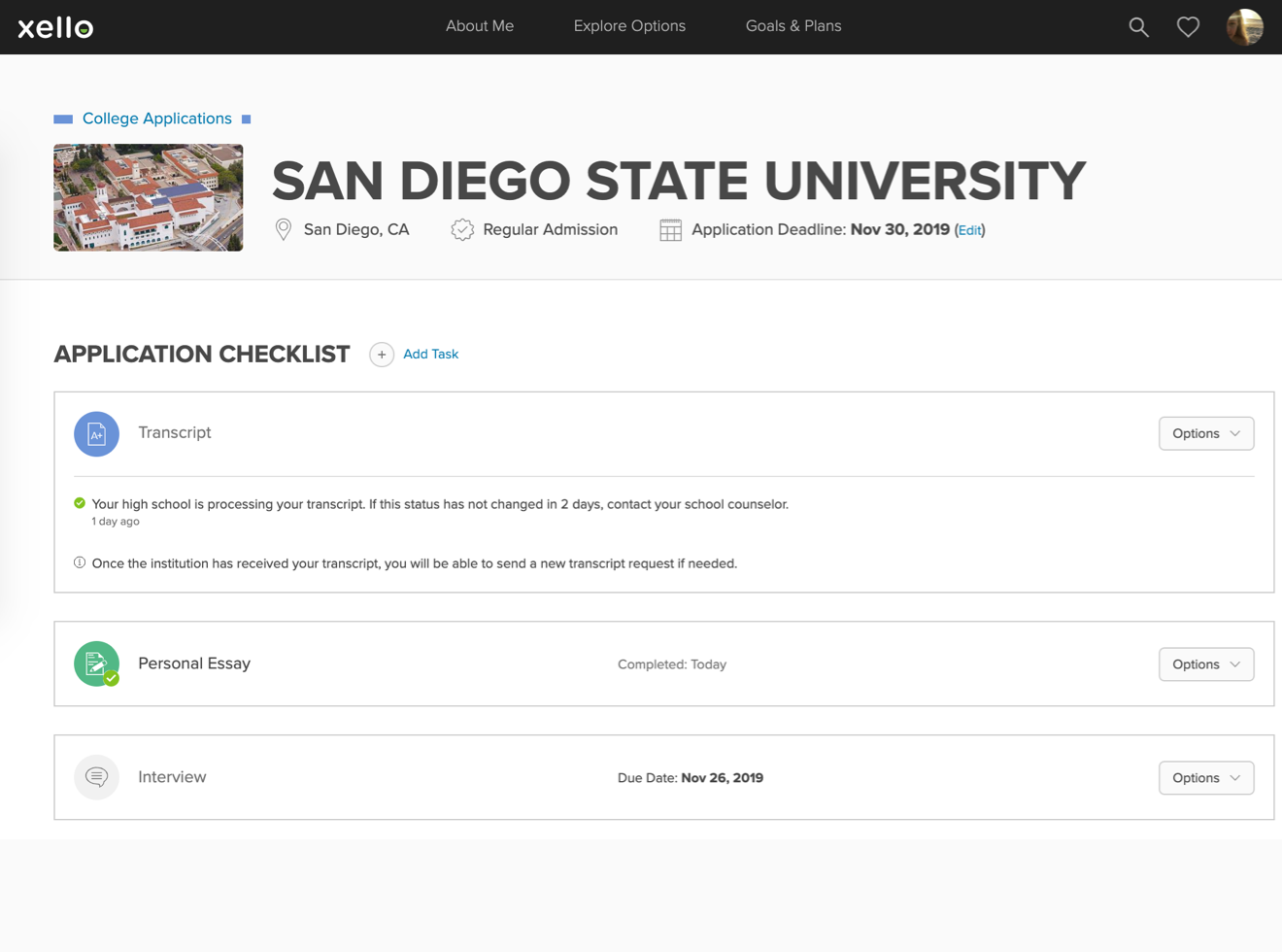 Students can also request letters of recommendation from within their application checklist. Xello understands the importance of crafting a clear and concise request, so students are educated about the process of requesting a letter of recommendation and offered tips on what makes a good request. And just like Transcripts, students are able to track the status of the requests right from Xello.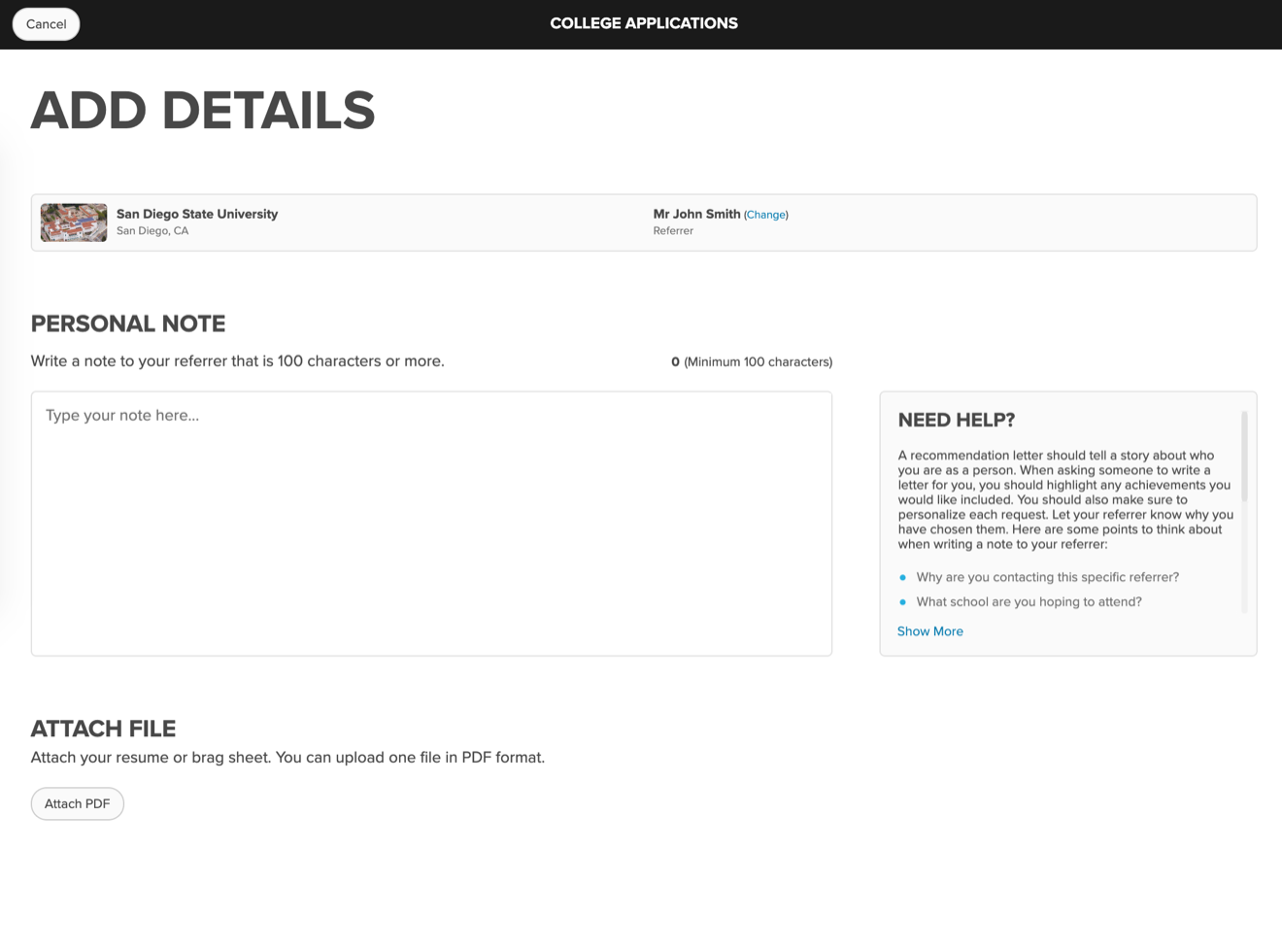 On the other end, referrers will be notified by email when they receive a letter of recommendation request. They'll see the student's personal note, plus the request deadline and can securely upload their recommendation letter on Xello (without the need for a Xello account).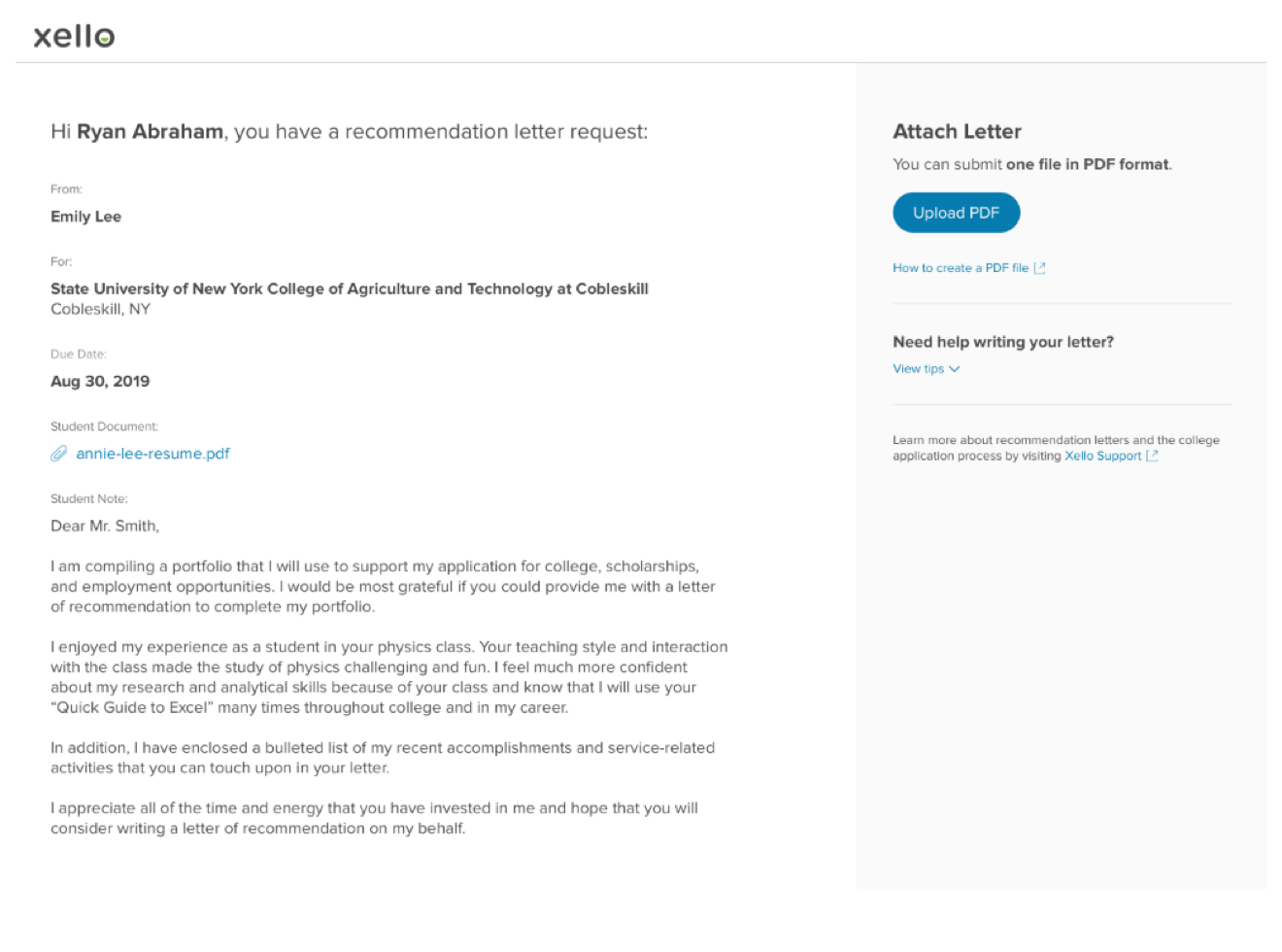 After referrers upload their letter of recommendation, it is sent directly to the college. Both you and your students can easily monitor and track the progress of these requests, so you have the status right at your fingertips.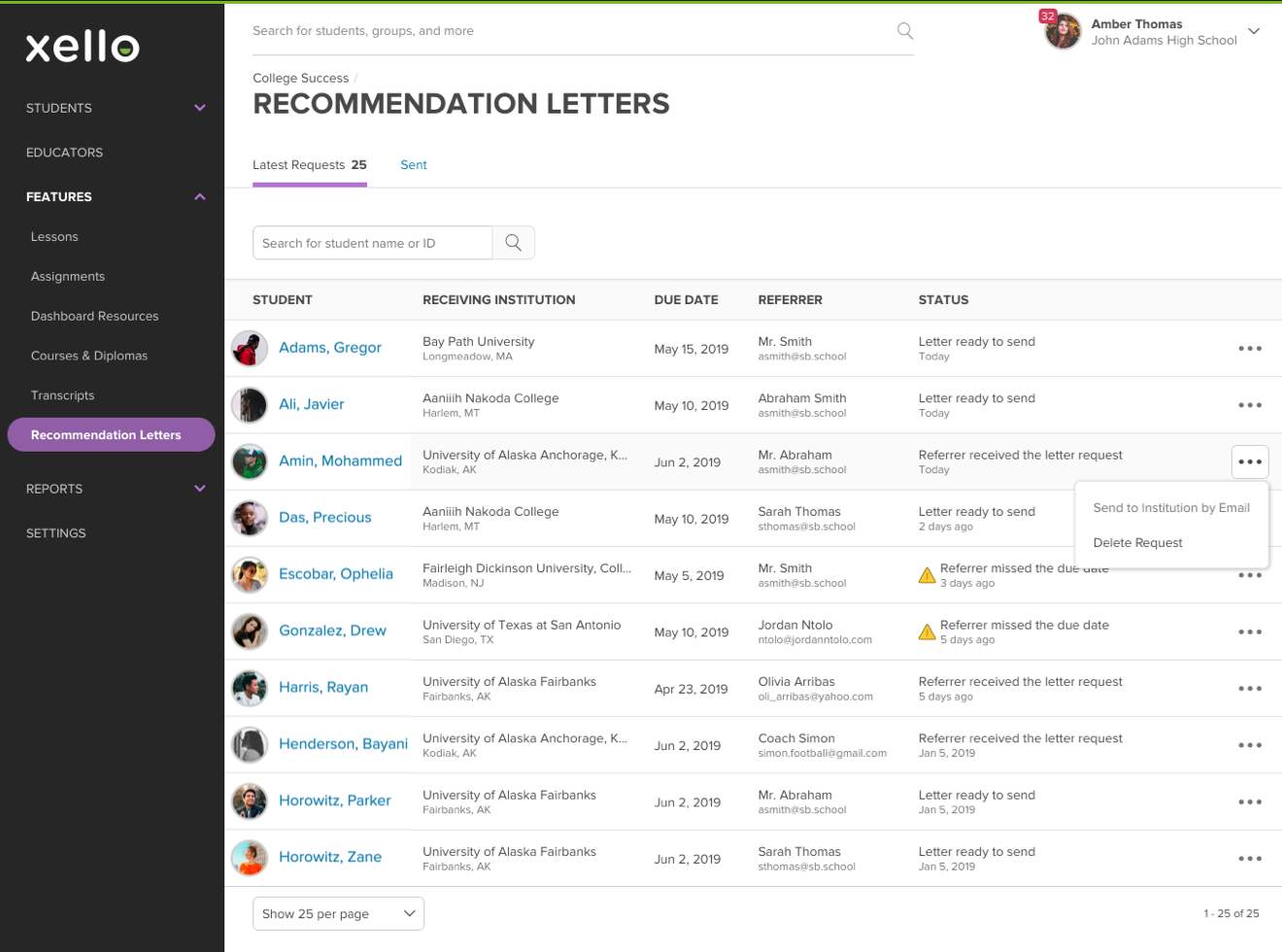 Keep Students on Track and Save Time with College Applications
Xello's college application tools are designed with your students (and you!) in mind, providing students with that "next step" upon completing their college and career exploration activities in Xello.
The college application tools keep your students informed, inspired, and on track with their applications. For counselors and educators, internal processes are better streamlined, so you can spend less time on administrative tasks and more time preparing your seniors for the future.
Get Started Using College Applications in Just a Few Clicks
Ready to dive into the College Applications tools in Xello? The tools are available to your grade 11 and 12 students and can be easily accessed from the Goals & Plans section of the student dashboard. To get started, check out this Xello Support article.
Additionally, if you'd like to enable the electronic sending of Transcripts and/or Letters of Recommendation, simply contact your Xello Success Manager or send us an email at help@xello.world.
Wishing you a swift and successful college application season!