Getting Started with Xello: A Guide to Implementation for Large Districts
Heather Hudson
|
April 20, 2023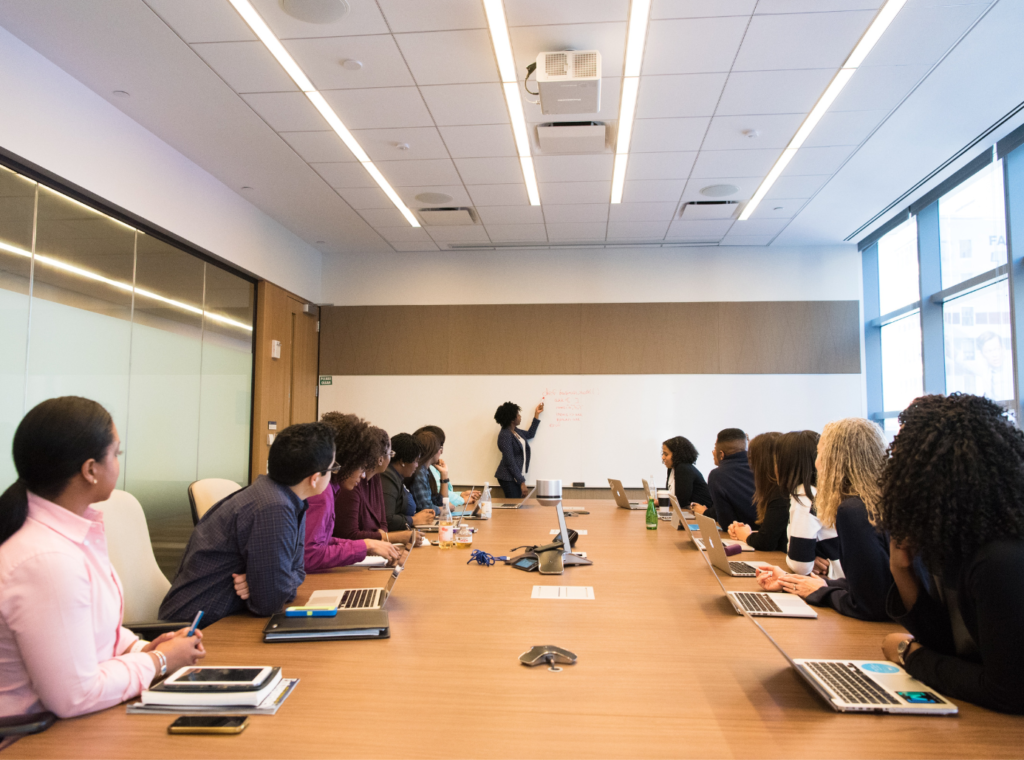 Wondering what it's like to launch Xello in your district? Here's the step-by-step process.
"We're concerned that the rollout will take too long and be too complicated for us to use."
"Will there really be support available when we need it?"
"Some of our administrators/ educators/ counselors won't be enthusiastic about a new program."
When it comes to "implementation anxiety," we've heard it all. And we don't blame districts for anticipating headaches as a new future readiness solution is integrated. Rolling out new technology is a daunting process, particularly for large districts that are home to thousands of students, educators, and administrators.
While it doesn't always put their minds at ease at first, our Xello client service representatives assure districts that we are with them every step of the way. And then we prove it.
As a leading future readiness solution for over 25 years, we've put considerable time and resources into creating a smooth and deliberate implementation process that considers the realities of everyone our program reaches.
For the process to be as successful as possible, we need active district participation from department leads, buyers, superintendents, and directors. They'll work closely with a dedicated Xello onboarding team which is typically comprised of:
A success manager
An onboarding manager
An IT support team
A strategic territory manager
Wondering how it all comes together? Here are the milestones you can expect as you implement Xello into your district.
Meeting: Xello Product Demos and Introduction to Cross-Department Leads and Key Stakeholders
To kick off the implementation process, district department leads are introduced to Xello and our training team. This is a time to learn how Xello will address your district's pain points when it comes to delivering future readiness programming to students. We'll share best practices, resources, and support so that department leads feel inspired and confident in the plan.
In-person or via webinar, we'll demonstrate Xello's features and functionality so department leads can consider how students and frontline educators can use the program. There will be an opportunity to ask questions, provide feedback, and communicate your district's specific needs and goals.
Together, we'll create a launch roadmap, which outlines the implementation process and provides a clear line of sight to how Xello can be integrated into the district's existing systems. Before we leave, we'll share the timeline of the launch, including next steps and the information we need from the district to begin the implementation.
Identify District Leads and Other Stakeholders
Once you have a clearer picture of how the program will work in your district, your district will identify an implementation team made up of all the right stakeholders. We need to know who wants to be involved as "Xello leads."
You'll consider all the audiences and departments that should be involved, including but not limited to:
District IT leads
Counselor leads
Course planner experts
WBL coordinators
CTE teachers/leads
Career navigators
AVID teachers
SPED
Registrars
Director of curriculum
Classroom teachers
Meeting: Launch Call with IT
It's time to invite the district stakeholders who are responsible for the technical aspects of the program launch. This may include IT staff, project managers, lead counselors, district directors (buyers), and IT personnel.
We'll accomplish things like reviewing the program requirements for data integration, setting up single sign on, and identifying the data files you'd like to import. We'll also learn who should control the Lessons sequence and course offerings (i.e. district vs. school) and confirm the order and cadence of rolling out Xello's features (i.e. launch all at once or reserve some features for the second year).
Our team will share best practices from other districts and ensure that everyone understands the technical requirements of the program and discuss any potential challenges that may arise during the program launch. We'll also share an onboarding plan that includes a timeline, tasks, and responsibilities for each team member—so everyone is clear on their roles and responsibilities.
Finally, we'll confirm communication protocols. We want to ensure that everyone is informed and up to date on the progress of the technical requirements. This may include regular status updates, progress reports, and a communication plan in case of any issues or delays.
Meeting: Launch Call with Educator Users (Non-Leads) – optional
Some districts want to offer educators the opportunity to learn about Xello and take a closer look at what they will be using when working with students. This call could include:
Counseling leads
CTE leads
WBL coordinators
K-5, middle, high school leads
Director of curriculum
Meeting: Training Plans
This call would require Xello leads within the district to share more about the district's training needs. We'll outline the support and training resources available and make recommendations.
Before wrapping up, we'll create a training plan for the district for launch and ongoing training and support for years 1, 2, 3 (depending on contract length).
Workshop: Scope & Sequence Review
In this training session, all leads will participate in creating district-specific scope and sequence for Xello activities to meet CCR goals.
We'll identify goals and rubrics for success, create a roadmap for Xello usage and adoption to meet district's goals, and build a "CCR Scope & Sequence" for all students, grades, and schools to follow.
Meeting: Launch Check-in
Now that everyone is on the same page with all the moving pieces, including IT account setup and training plans, we're almost ready to launch Xello to educators. In this check-in meeting, we'll confirm and update the training and launch plans and review the scope & sequence before moving forward.
Meeting Series: Training for Educators
Before we bring in educators to learn and use Xello for the first time, it's important that they are informed about the launch and know what to expect 1-2 weeks before training begins.
Best practices for delivering effective training:
District leads work with their Xello Training Specialist on shaping the agenda and learning outcomes for each session
Ensure educators have their own account access
Send out recordings after the session
Create summary sheets for new educators that include important resources, i.e. scope & sequence, client support team, login instructions, etc.
Email: Xello Goes Live! – optional
It's helpful to send an email to educator users announcing the launch of Xello. You might also consider:
Including a link to the district's Xello landing page
Communicating the launch to students and parents via email, letter, or in-person
Requiring educators to complete Xello Academy
Webinar: Training for Students and Parents – optional
Get your parent and family community involved in helping your students prepare for their future by offering a webinar training session on Xello for small groups. Topics to cover may include:
How to spark career interest in middle school using Xello
How to send college documents in Xello
A look at all of Xello's features
Ongoing: Xello Promotional Initiatives
It's important to keep Xello top-of-mind for educators, students, and families to encourage them to get the most out of the program.
Pro-tip: Start internal promotion early. Starting early gives educators across your large district the opportunity to process, ask questions, and lessen fear of change.
Best practices include:
Create a promotional plan that includes email newsletters, informational flyers, and posters. Ensure that the promotional materials are visually appealing and highlight the key benefits of the program. We can provide posters and flyers.
Create social media posts that highlight the key features of the program and share success stories from students who have used the program. Encourage students and parents to share their experiences on social media.
Offer incentives to encourage students, teachers, and parents to use Xello. This may include access to exclusive content, early access to features, and prizes for top performers.
Collaborate with teachers and school counselors to promote the program to students in homerooms, library/computer classes, and subject-related classes.
Promote Xello in staff meetings.
We're with You Every Step of the Way
We know how important it is to be available when a district is integrating new technology, so we make it a priority to have dedicated team members available to help. For many of the districts we serve, our responsive customer service is as important as our product.
"Whenever we have a problem, whether it's on our end with our own IT issues or something we don't understand, we can always get a hold of someone. And it's not a 'Hey, thanks for placing a help ticket, we'll get back to you within the next seven days,' it's a human being on the other end walking us through it. We love that," said Emily Stevenson, Lead CTE Counselor, Poway Unified School District.
When you're ready to implement Xello, we're ready for you.
For a more detailed look at the implementation process, check out this guide.