Bring Xello to Life in the Classroom Part 3: Helping Every Student Plan for Life After High School
Tara Worthey Segal
|
October 17, 2022
November is Career Development Month! Are you ready to get high school students excited to explore their futures and plan their chosen pathway?
Working with high school students can be both exhilarating and frustrating. They need less structure than younger students, but require more support sorting out their future because that future is imminent!
Part 1 of this series focused on successfully implementing Xello in middle school classrooms, particularly around the end of the school year. Part 2, in contrast, focused on using the start of the school year to set elementary school students on the path to future readiness.
Now, let's explore how Xello sets high school students up for success as they embark on their next adventure, whatever that may be.
Start Planning Early and Explore Options!
Many districts with 4-year planning mandates think success actually lies in a 5-year approach, beginning in 8th grade. These programs focus on strategies that expose students to their options earlier to help them make meaningful course selections and connect what they're learning to their post-secondary goals. Starting earlier means students have more time to build confidence in who they are, discover and explore options, and put plans in place.
Xello Plans helps students take ownership of their future. With nine different pathway options, students can create a plan that involves going to college, doing technical training, going straight to work, or something else entirely. Plans educates students about their options, suggests actionable next steps, and engages them with fun videos and modern designs. From your Xello account, access easy-to-read reports on student Plans for all the insights you need to provide tailored support and guidance.
Engage High School Students Through Lessons (or High School Lessons to Add to Your Curriculum)
We all know students who lost focus as they approached graduation. Future planning is a great way to capture their attention and reframe their high school experience. Xello has many resources to keep students not just involved in but excited about planning for life after high school.
A great tool to combat student apathy is Xello's Job Interviews lesson. This lesson prepares students for the process of interviewing for employment, and is helpful regardless of whether they're college-bound. Another helpful Xello lesson is Career Backup Plans, which explores the concept of flexibility around post-secondary plans and helps students focus on what is most important to them and how to achieve that, even if their Plan A goes awry.
Like anyone, teenagers need to feel a sense of ownership over their future to be truly invested in it. Xello's Defining Success lesson plan is a unique way to discuss future options with students. Often, apathy begins when students don't see a clear path forward, or aren't sure which pathways available to them. This lesson helps students clarify what success means to them, and how to pursue it. Sometimes, all students need is a little direction!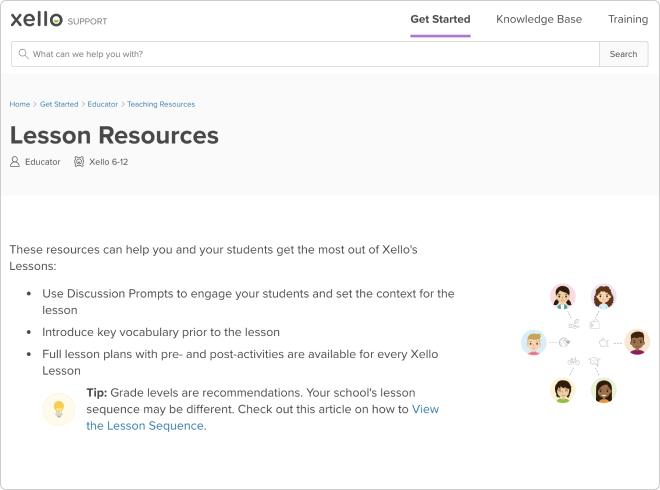 For college-bound students, two upcoming updates to Xello's college planning tools help them plan and prepare for their next adventure. Xello's school profiles empower students with the details they need to confidently choose a college where they'll thrive. Soon, school profiles will highlight comprehensive insights about majors, application requirements, graduate salary and more to help students choose the college that's best for them. Xello's college application tracker is another great tool for college-bound students. Soon, this tool will make it even easier for students to track and manage their applications by highlighting validated deadlines, outlining application methods, and putting key definitions at their fingertips.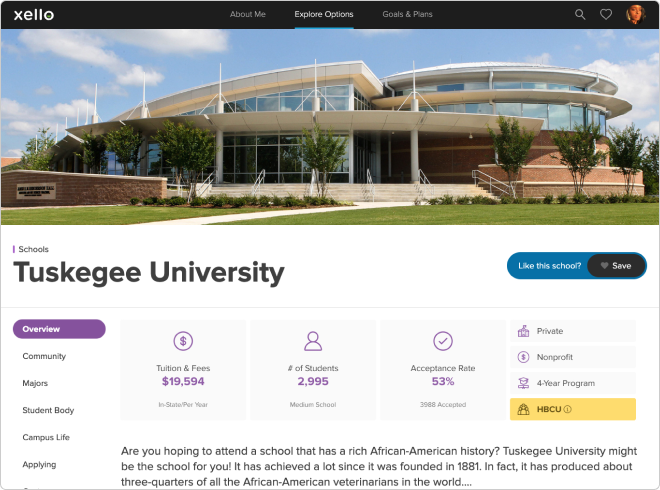 What If You're Not College-Bound?
By November, many college-bound students are already planning for life after high school. But what about students who aren't planning on pursuing post-secondary education?
Xello Plans teaches students about all of their post-secondary options. Students who aren't headed to college can explore pathways like doing an apprenticeship, joining the military, heading straight to work, taking a gap year and more. Students who aren't sure about their next steps can use Plans to define their own vision of success and build a roadmap to help realize it. Students who know exactly what career they want to pursue can build a plan around that choice, learn about related careers, and build an actionable to-do list to turn their plan into a reality.
To Recap
To effectively plan for their future, students first need to understand their values, goals, and the options available to them. Xello has a wealth of resources to help all students—no matter their chosen pathway—discover who they are early and plan for their future so that they stay focused, engaged, and on track to graduate.
As always, we're here to support you and your students. Stay tuned in the new year for the final installment in our blog series.