Xello and Intellispark Partner to Support K–12 Students with In-the-Moment Needs
Xello Team
|
March 17, 2022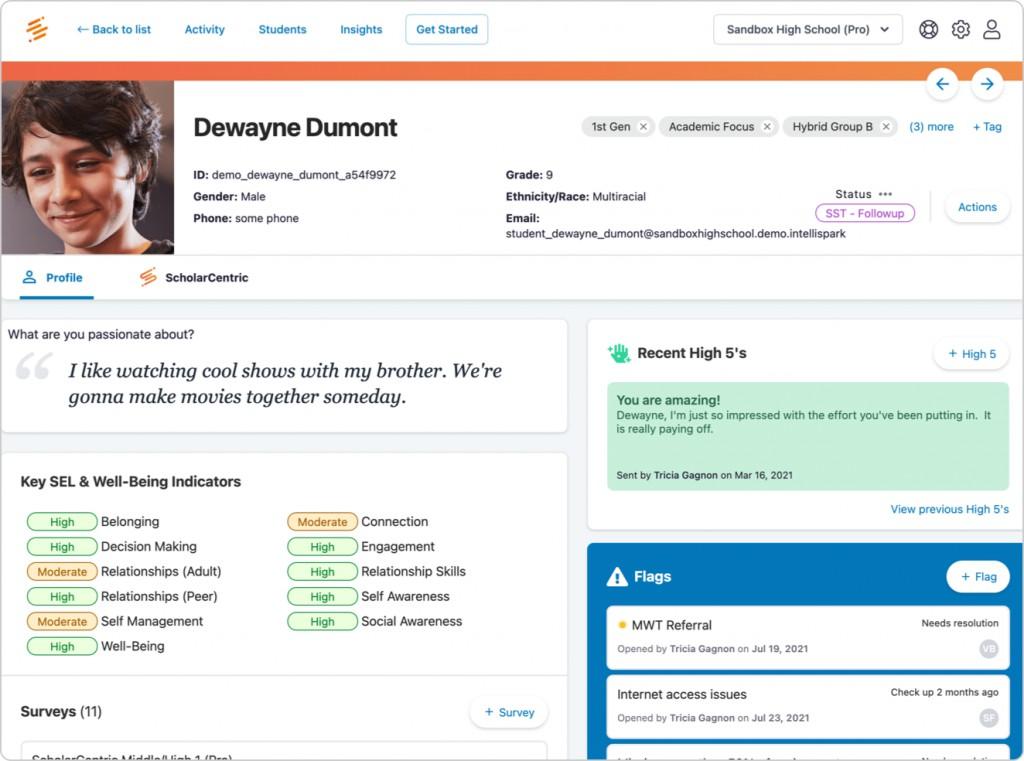 Delivering an experience that addresses student needs is at the heart of the Xello and Intellispark partnership.
Creating a community of support for every student is vital to building successful futures—it takes a village, after all. Students need to develop a balance between planning for the future and taking care of their present, emotional well-being.
To do that, the support they need from educators and staff is two-fold. They need the right tools to build self-knowledge and make meaningful connections between their interests and future goals. And just as important, educators need to meet students where they are by supporting them with their in-the-moment emotional needs.
To make this a reality for students, Xello and Intellispark have partnered to deliver a platform that empowers educators of all focuses to connect their students' future goals and plans with their present social-emotional health and well-being.
Join Us on March 25th at 12 p.m. ET: Xello and Intellispark Info Session
How It Works
With the Xello and Intellispark Pro integration, educators will have even more visibility, insights and actionable next steps needed to create personalized support for every student.
Intellispark Pro connects to a school's student information system to import student data, allowing educators and students access to Intellispark Pro with an email address and password or via Single Sign-On with Clever, ClassLink, or Google.
Intellispark Pro elevates student success by giving educators the tools to:
Monitor and report on key social-emotional and well-being indicators
Record observations or interactions and refer students to specialists for intervention
Send positive feedback to students (and/or their families) via High 5 messages
Check-in during times of remote learning
Send data-informed, just-in-time suggestions to teachers
Unify communication and action for the whole success team
And much more!
In Xello, a new tab will appear in the student profile that shows social-emotional learning & well-being indicators and flags pulled from Intellispark Pro.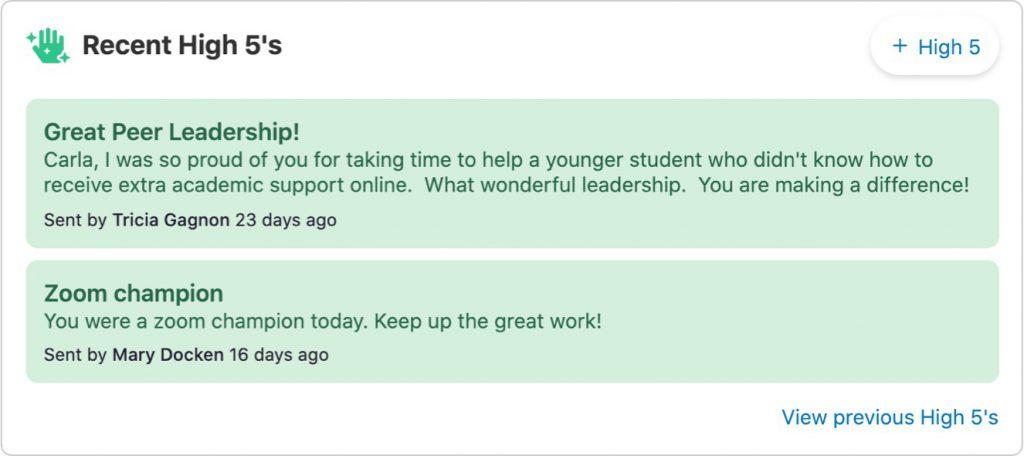 How to Get Started
If you're interested in learning more or want to add Intellispark to your Xello integration, feel free to reach out to your Success Manager to get started.
You could also reach out to us via email help@xello.world or by calling 1 800-965-8541—we'd be happy to connect you with the right people!