How Xello Gives Families a Glimpse into Student Career Planning
Heather Hudson
|
March 8, 2022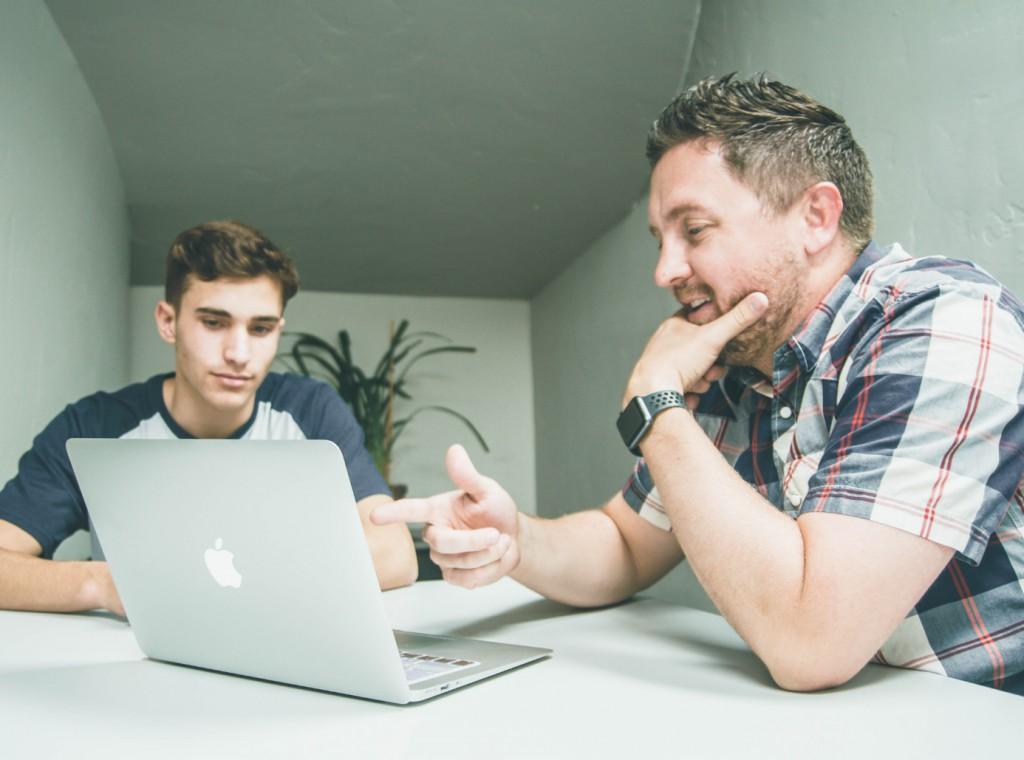 Discover how Xello Family can bring transparency to your children's career planning efforts.
Do you ever feel like you're in the dark when it comes to what your children are doing in school to prepare for their future? You might hear about a career fair they attended here or a personality assessment they took there, but what exactly are they doing to learn about themselves and the possibilities when it comes to a post-secondary pathway?
We know that parents can make all the difference when it comes to kids being prepared and excited for their post-secondary future. And when educators and guardians are equally aware and supportive of a student's future goals, they feel more encouraged and engaged to continue pursuing their journey to college and career readiness.
Xello Family helps build a strong school-home connection by allowing educators, families, and students access to the platform that stores all of a child's strengths, dreams, and plans for the future. Whether you have a chatty kid who tells you everything—but leaves out some of the details—or a more private child who isn't keen on sharing, you can meet on common ground with Xello.
When parents and guardians log into Xello Family, they have full visibility into their students' profile so they can gain a deeper understanding of their child's interests, goals, and plans. Families can also see their student's progress on lessons, course selection, and career and college exploration. The built-in guidance and intuitive nature of the program empowers families to review independently, without the need for educators to get involved.
6 Tips on How to Use Xello Family with Your Child
You don't need to know anything about college and career planning to support your child as they work their way to a post-secondary future. One of the most helpful things you can do is to approach the topic with an openness and curiosity. Here are some tips on connecting with your child using Xello.
Ask Them to Walk You Through Their Personal Portfolio
Explore the findings of their personality and learning style assessments and the list of strengths and passions together. Acknowledge the truth of what they've uncovered with examples of these qualities about them that you've observed in their life outside of school. If you're surprised by any of their answers, ask non-judgmental questions to learn more. Celebrate their skills and interests and marvel aloud at their self-reflection. A parent's interest and approval mean a lot to kids of any age.
Review the career options that came out of the Matchmaker feature.
It can be exciting to explore the career opportunities available to a child based on their strengths and interests. Take time to review each of them and note important parts of the job, including:
Type of demand (increasing, stable, demanding)
Core tasks
Working conditions
Earnings
Education and training
Often, adults will have a different perspective on these aspects of a career that can be helpful for kids to know, i.e. how a salary relates to the cost of living, why the type of demand is important, etc. However, try not to be too negative about any career that you may not approve of or understand. The point is to give them more to think about, not quash their dreams. And remember that these lists are usually starting points from which they can evolve as they mature.
Check Out Their Goals and Plans
Your child may already be working toward a specific goal, such as pursuing a career that requires them to take certain classes, achieve certain grades, and attend a certain college. It's important for you to know what they're working toward so you can support them. You may even have advice on how to increase their chances of getting into a college program by volunteering or participating in a particular extracurricular activity. Even if you're not sure how you can help, be assured that your interest and support is more than enough.
Reinforce Their Future Readiness Learning at Home
With Xello Family, you'll be able to try one of several grade-specific future readiness lessons. These interactive sessions cover everything from financial literacy to study skills and habits. These important social-emotional learning lessons are designed to prepare students for any kind of post-secondary future. You can support these important learnings by reinforcing the messages at home. For example, a workplace skills and attitudes lesson focuses on 'soft skills' like communication, problem solving, and teamwork. After reviewing or completing the lesson, you could ask your child how they approach each of them and share how you use those skills in your workplace.
Go Over Their Course Selections Together
As a student reaches high school, choosing courses can be challenging and stressful. They will need to narrow their focus if they want to specialize in a specific career path, but sometimes it can be hard to choose. You may or may not have opinions on what they should do, but it's helpful to encourage them to talk about their options out loud and come to conclusions that feel right to them. When you offer yourself as a sounding board, you're providing invaluable encouragement they won't get anywhere else.
Help Them Stay on Top of College Application Requirements
The college application process can be a confusing and stressful time. From financial aid forms to college essays to transcripts and more, it's difficult for even the most organized student keep up with it all. With access to Xello Family, you'll be able to see important deadlines and help your child create a plan to complete the right tasks at the right time. And with a full view of their progress, you can put your mind at ease that tasks are being checked off the list.
Whether your child is in elementary, middle, or high school, they are working on future readiness regularly. Parents can supercharge those efforts by demonstrating interest and reinforcing important concepts at home. You can help bring some of it to life by relating it to situations and people they know and understand.
Depending on their level of interest, you may choose to use Xello as a fun way to spend time together. If they're not excited about planning for the future, it may be helpful to set a calendar reminder to check in with things every few months.
No matter how you use Xello Family, you're taking a big step toward helping set up your child for a successful future – whatever that means to them.