How Xello Helps Students Develop Social-Emotional Skills
Kate McKenzie
|
February 9, 2021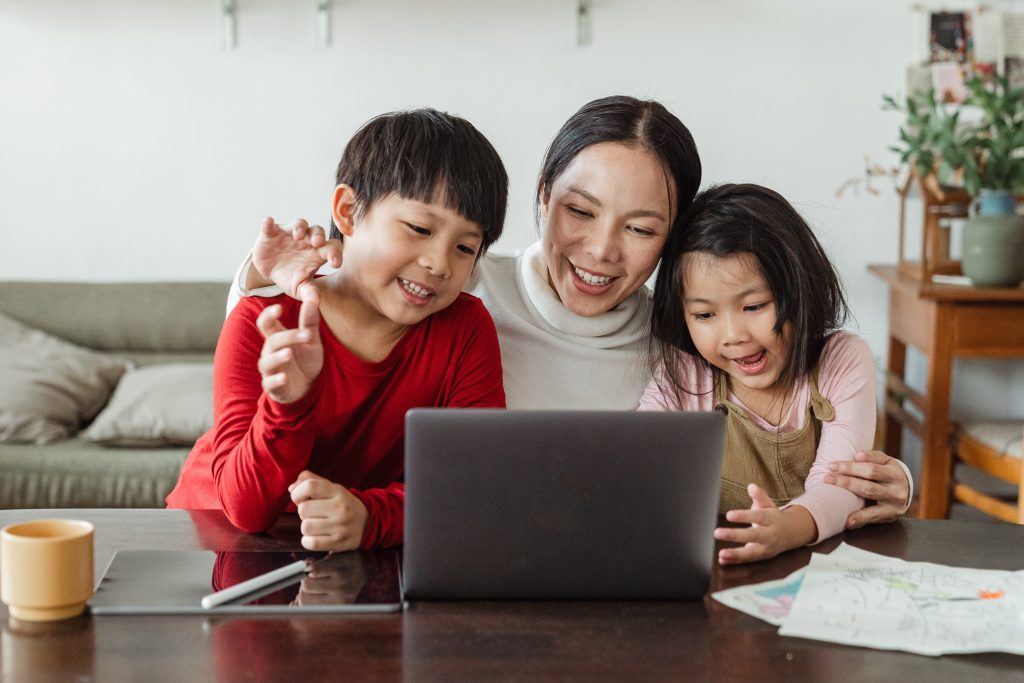 There are a lot of areas in which Xello excels as a future planning platform. It provides students in grades K-12 with a robust, age-appropriate curriculum. It is approachable for any learner; Xello delivers an interactive experience with a full keyboard, screen reader, low vision accessibility, and content in three languages. It allows for students to tailor lessons to their personal interests, ensuring even more hours spent on the educational platform. Xello doesn't push either college or career, but instead allows students to research about the proper path in order to achieve their dreams. 
While these are all strong components of the program, one currently stands above the rest: Xello's prioritization of social-emotional learning skills. As we enter 2021, and the world's educational focus has shifted to enriching and building the whole child, programs such as Xello will lead the way in embedding social and emotional competencies into its design. 
A Brief Introduction to Social-Emotional Learning in Schools
Many professionals in the social emotional field rely on The Collaborative for Academic, Social, and Emotional Learning (CASEL) for high-quality, evidence-based resources regarding social emotional learning (SEL). CASEL defines SEL as "the process through which children and adults understand and manage emotions, set and achieve positive goals, feel and show empathy for others, establish and maintain positive relationships, and make responsible decisions." 
Educational leads and lawmakers alike have begun recognizing that SEL skills should be prioritized and practiced consistently, especially during students' formative development.
Students themselves are also realizing the need for these skills. According to a Pew Research Center survey, 70% of U.S teens ages 13 to 17 saw anxiety and depression as a major issue for those in their age group. While the topics of students' worries aren't new, their struggle to appropriately respond to stress or prioritizing extracurriculars is. Besides mental health concerns, the surveyed teens also noted a prevalence in risky behaviors and unfavorable outcomes, including alcohol and drug use, teen pregnancy, and current or future poverty. 
Luckly, inserting intentional programs such as Xello into a child's life has a surplus of positive effects. According to a comprehensive 2015 study published in the American Journal of Public Health, kids who participate in a well-developed SEL curriculum report to be happier, have fewer substance abuse problems as an adult, are less likely to make risky decisions, and are arrested less for severe crimes. 
Ensuring Student SEL Development By Utilizing Xello
Since kids spend roughly 21% of their waking hours each year with teachers and classmates, it would be remiss to not weave SEL into this valuable instructional time. Blending CASEL's five competencies (self-management, self-awareness, social awareness, responsible decision making, and relationship skills) with academic learning allows students to practice these skills in a safe environment with tiered support systems in place. 
A strong SEL curriculum provides guided instruction, allows for multiple opportunities of practice, and is a multi-year initiative. Fortunately, Xello's ready-made curriculum gives students the opportunity to develop and practice skills from a child's kindergarten to senior year in high school, scaffolding lessons with age-appropriate assignments and challenges. 
You never have to guess if students are developing their SEL skills, since Xello provides easy-to-use educator tools that allow for student progress monitoring. However, for further reassurance, read below to see how Xello's features help students develop all five SEL competencies to help students build a brighter, more successful future. 
The skills under each category below further define the desired knowledge and behaviors within the competency. While this specific phrasing has been developed by the Ohio Department of Education, its common language transcends state lines and can apply to students in any region. 
Self-Management
Self-Management looks like:
Regulating emotions and behaviors by using thinking strategies that are consistent with brain development

Setting, monitoring, adapting and evaluating goals to achieve success in school and life

 Persevering through challenges and setbacks in school and life
Xello's age-appropriate curriculum is a large reason why it's award-winning. The dashboard's grade-level vocabulary, targeted activities, and avatar choices are all consistent with student growth and development. 
Goal setting is a prevalent part of the K-12 Xello experience. In the K-2 program Career Town, students learn that their help is needed around town and that they must collect clues to solve a mystery. Students in 3rd-5th grade learn about short and long-term goals through an engaging video, and are then asked to set a goal and explain its importance. In the 6-12 platform, students are given a variety of goal-setting tasks — from choosing a career path based on interests to prioritizing college application deadlines– to help guide them through their middle, high school, and post-grad experiences. 
Xello also explicitly teaches students about handling tough issues. Students in grades 3-5 learn about facing big challenges, and middle school students learn about how organization and time management can be a proactive measure to lessen stressful situations. Xello provides high school students with an eye-opening view of real-world costs, career demands, and back-up plans to help them prepare for the unexpected. 
Self-Awareness
Self-Awareness looks like:
Demonstrating an awareness of personal emotions

Demonstrating awareness of personal interests and qualities, including strengths and challenges

Demonstrating awareness of and willingness to seek help for self or others

Demonstrating a sense of personal responsibility, confidence and advocacy
Self-management and self-awareness are foundational competencies, which is why Xello embeds these skills early in its design. 
Students build their sense of self in Career town by creating an avatar, in which students can choose from a variety of skin colors, hair types, wardrobes, and other features. As players visit different parts of the town, they are prompted to answer reflection questions on their dPad, further contributing to the development of the whole self. Of course, the whole concept of Career Town is to help others, and students begin recognizing a sense of urgency and responsibility to help solve the case and contribute at the different job sites.
The 3rd-5th grade dashboard also allows for students to document their interests and qualities, as well as rank school subjects and subject topics, in the "About Me" section. By sharing these interests and consistently documenting "wins" on their Storyboard, students are able to build confidence in themselves and reflect on their strengths. 
The 6th-12th grade dashboard is completely personalized, helping students develop a future plan and future skills dependent upon their interests, strengths and weaknesses, and potential future career. 
Social Awareness
Social Awareness looks like:
Recognizing, identifying and empathizing with the feelings and perspective of others

Demonstrating consideration for and contribute to the well-being of the school, community and world

Demonstrating an awareness and respect for human dignity, including the similarities and differences of all people, groups and cultures

Reading social cues and respond constructively
It is natural for kids to be ego-centric, which is why empathizing with others and the desire to contribute to a greater society are such important skills to teach at a young age. Xello guides children through explicit instruction of caring for others and helping the common good in its Career Town initiatives. 
Social awareness instruction continues on the intermediate dashboard through the use of videos in which characters' feelings and expressions are connected. Finally, the high school dashboard teaches students about personality styles, values, and attitudes that contribute to a positive school and work environment. 
Responsible Decision Making
Responsible Decision Making looks like:
Developing, implementing, and modeling effective decision and critical thinking skills

Identifying potential outcomes to help make constructive decisions

Considering the ethical and civic impact of decisions

Exploring and approaching new situations with an open mind and curiosity while recognizing that some outcomes are not certain or comfortable
As stated earlier, Xello's dedication to SEL includes critical thinking lessons for every grade. These lessons — such as Decision Making Skills, Career Demand, and Defining Success– provide concrete instruction and application of responsible decision making. Not only are students practicing making constructive decisions within these guided lessons, they can put these skills to use by exploring different career pathways that best suit their skills and interests. 
If you think considering multiple perspectives to make an informed decision is an advanced skill, think again. Xello incorporates this very topic into its K-2 programming, in which students must use clues to determine how to solve the town's mystery. This is a perfect age-appropriate way to begin developing effective decision making. 
Relationship Skills
Relationship Skills look like:
Applying positive verbal and non-verbal communication and social skills to interact effectively with others and in groups

Developing and maintaining positive relationships

Demonstrating the ability to prevent, manage and resolve interpersonal conflicts in constructive ways
It is now more crucial than ever that students begin developing relationships skills (in-person and virtually). Now that computer use is starting at a younger age, it is incredibly important that students learn how to appropriately portray themselves online, share interests, and interact with others. Xello provides the avenue to do just that. 
Students are allowed to create or upload an avatar at any age, which allows for a quick mini-lesson by the teacher or parent about how to present oneself to the online public and why it matters. This life lesson is not only important when building friendships, but also when applying for college or jobs. Xello also provides lessons for students regarding appropriate communication, and how this skill is necessary for future success. 
Lastly, Xello's built-in messaging system between teachers and students allows for kids to practice professional communication skills. Whether an educator is checking in on a student or the student is asking a question, the messaging system provides teachable moments that will demonstrate how effective communication helps solve problems. 
These connections listed are specific to the online student dashboard, but Xello has also devised supplementary activities for students in grades K-5 to further extend social-emotional learning and drive connections of future planning to the outside world. We recommend you visit those resources as well to strengthen each of these competencies even further!
Do you have questions about how Xello embeds social-emotional components within its lessons? Just click on the link below to book a call with our education consultants and they'll be happy to assist.