What Is an Online Student Portfolio and Why Is It Important?
Larry Bernstein
|
January 11, 2023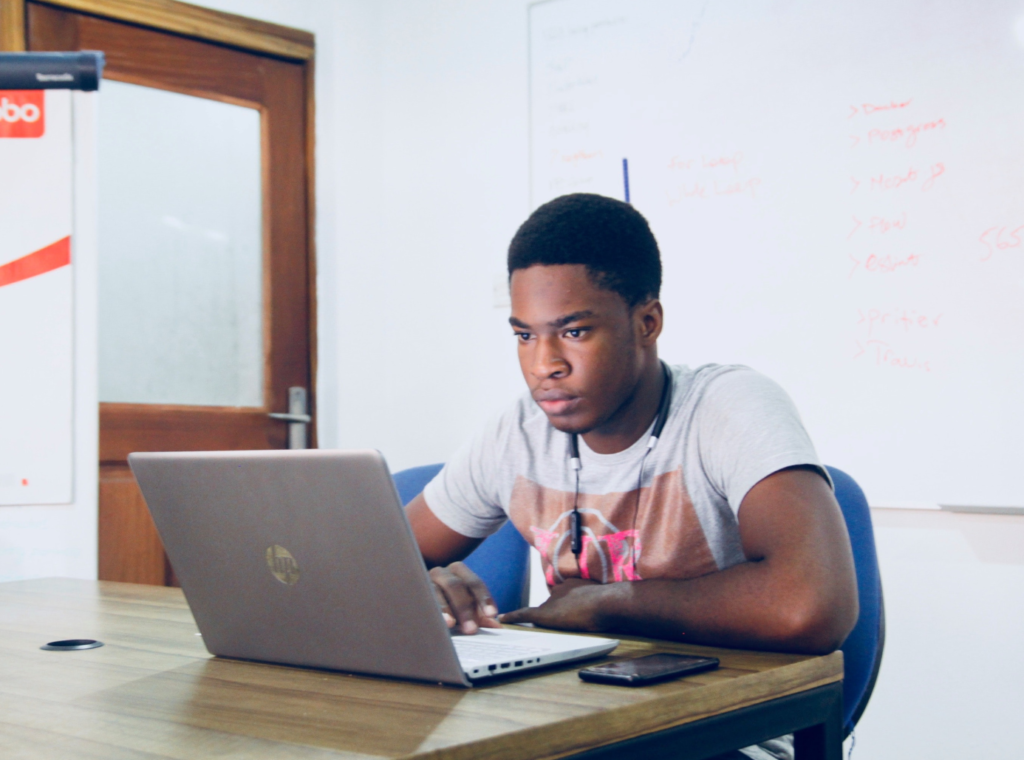 An online student portfolio has a plethora of benefits not only for students, but for the entire district community. Larry Bernstein explains.
Online student portfolios allows students to easily showcase their work across different subjects and reflect on their past work. They benefit students and their families, as well as educators. A digital portfolio is a valuable tool that improves the learning process.
What is an online student portfolio?
In the past, some teachers had their students save their work in a three ring binder. At the end of the marking period or school year, students would hand in the binder. It would serve as a repository of student progress and include their best work.
And then? The teacher would complete their review and throw out their students' work.
With digital portfolios (or online portfolios), the work can live on. An online student portfolio is a computer-based collection of student work samples collected over time. It can include a variety of work or a student's best work from a particular class, multiple classes, or even over years. Portfolios may include photos, videos, blog posts, audio recordings, and journal entries.
Many teachers/school districts use google docs or other programs. Since both are in the cloud, digital portfolios can be accessed from anywhere at any time and by anyone who has permission to do so.
Benefits of digital portfolios for educators
A student portfolio benefits teachers and positively impacts the learning process. According to this study, creating digital portfolios, "resulted in increased teacher learning about technology, a reexamination of their pedagogy, better comprehension of their students' learning, reflective processes, and assessment, and reciprocal learning between teachers and students."
Another benefit of an online portfolio from a teacher's perspective is that they facilitate better feedback. Teachers are not relying on muscle memory, but instead, they can easily review the work their students have done throughout a certain period and chart their progress. They can recognize where individual students need more assistance as well as the entire class. With this information, teachers can determine what learning was done and what they need to reteach. Teachers can also share students' work between classmates and with colleagues and other professionals and gain a wider perspective.
Counselors and other educational professionals also can benefit from digital portfolios. States require students to complete various tasks and meet certain benchmarks to graduate. The portfolio may contain some requirements, so having it online makes it easier for educators to track whether students are on track to or have met requirements. Schools can even have their students create a portfolio of required graduation materials.
Information found in the portfolio may also be relevant to college and job applications, work-based learning experiences, and more. Having the information stored in one place and online increases its accessibility. So, an online portfolio means educators and students (and their families) are not scrambling to find relevant and important information that can impact the young person's future.
Online portfolio benefits for families
Parents are interested in their child's progress and want to be involved in their education. However, they are busy with a million different things. A digital portfolio is a good alternative to visiting the school. It can be accessed through mobile devices making it easy for parents to check on the progress their child has made and what skills they have acquired. It also leads to improved communication between families and schools.
Teachers can upload content from the classroom, including video, for parents to review. They can start a conversation with parents (or vice versa) which can help them work together, leading to the child getting more out of the learning process.
Because parents want the best for their children, they will advocate for them. Effective advocacy requires information or data as backup. The digital portfolio gives parents insights and understanding into the work their child has done. They also can see what their child needs to complete. With the information laid out in front of them, parents can advocate for their children to ensure they get what they need. Parents can also work with their children to ensure they are doing what they need to do to succeed.
Student benefits from online portfolios
The biggest beneficiary of the student portfolio is, of course, the student. Imagine being able to digitally view a portfolio that holds mounds of past work. Students can see their progress spelled out in front of them. By viewing their work from the beginning to the end of the school year or even years later, they can see their own improvement. They know the deep learning they gained and see evidence of it right in front of them. By looking at their best work, students can feel proud of what they have accomplished.
Online portfolios can also motivate students. Having an easy-to-use tool that is available at their fingertips empowers students to reflect on their skill development and easily recognize where they need to improve. Instead of being overwhelmed or stressed about their academic work, students can view their portfolios and sense how far they have progressed. They can point to their own work and be motivated by recognizing the growth they have already shown. This inspires students to grow and push forward, making online portfolios a powerful learning tool.
Reviewing past work is an important step in the education process. A digital portfolio gives students an opportunity to review their academic work whenever it is convenient for them. They don't have to sift through papers or jump from website to website to find their past work. The convenience can inspire students to be more introspective and facilitate more learning. The convenient and powerful tool also makes it easy to share their work with their classmates for feedback. Similarly, they can share content with potential employers.
Considerations when creating student portfolios
Student portfolios are a valuable educational tool that can promote deeper learning. However, there are things educators need to consider.
For example, the user experience should be engaging. A complicated experience could frustrate students and turn them off. A free plan may work, but it's probably simpler and perhaps even boring. Creating their own portfolio should excite students. This generation has grown up online with engaging websites and they have high expectations for digital experiences. If the students' first glance is a great example of portfolios, they are more likely to buy in.
Portfolios that allow for bells and whistles such as the ability to record audio, post photos, share videos, etc. While these tools might not fall under the category of student work, they provide students with an opportunity to share things that are important to them. This can encourage student learning and promote positive vibes in the classroom and for the course. It could also inspire collaboration as they may feel more comfortable sharing work with other students knowing there was room for creativity.
Other practical elements of student portfolios relate to administrative control. Determining who is enabled to access the portfolio and when needs to be considered. The portfolio is a showcase of student work, and they may feel sensitive about who views it. Student accounts should be protected and accessible only to those who have a need to see them. If a teacher can provide students with this assurance, they will feel more comfortable using the educational tool.
Finally, it's important that students can view their portfolios on different devices, such as their cell phones. If students can use their cell phones, which they are comfortable with, they are more likely to engage with their portfolios.
Showcase student work
Digital portfolios can be a boon to student education. They are a repository of student work and can serve as assessment tools that educators can easily access. Having a collection of their work in one place can serve as a motivational tool for students. Finally, portfolios can help parents engage with their children's education. Schools should insist students create digital portfolios.