Mental Health and Wellness Books to Introduce in Your Classroom
Jen Roberts
|
March 7, 2023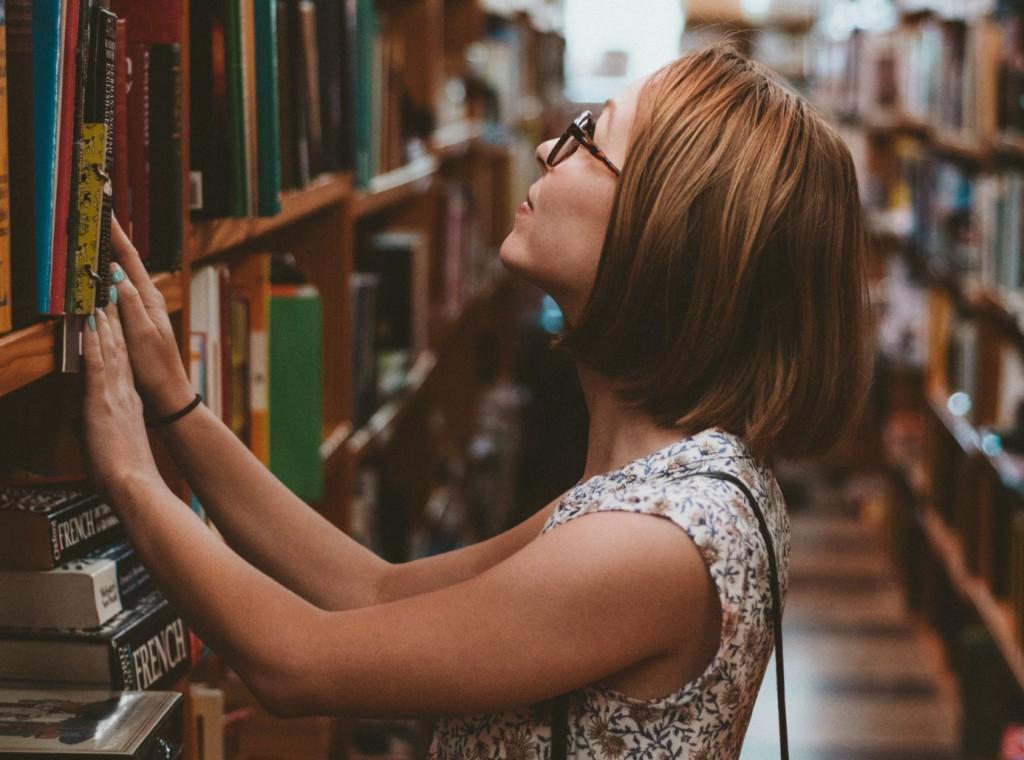 Here are 12 mental health and wellness books to introduce in your K–12 classrooms.
The pandemic has made it difficult for students to experience "normal" student life. School moved online, and students of all ages were negatively affected.
Younger students watched their teachers read books and sing songs through a computer screen, and older students had to take chemistry and carpentry classes from home without the needed hands-on learning experiences. Social events were canceled, and students were left with only their electronics to maintain friendships.
Even when schools began having in-person classes again, some alternated days of attendance, and students were expected to keep distance from one another.
This, along with the other pressures of being a child and teen, has undoubtedly affected students' mental health and their overall well-being. The Centers for Disease Control and Prevention reported that there have been "rising levels of anxiety, depression and even suicidal thoughts" in young adults and Black and Latino populations.
The social and emotional well-being of students is something that teachers have to consider and address in the classroom. Teachers play an important role in helping students identify and understand their feelings. And frankly, in this post-pandemic climate, teaching can't occur without being cognizant of the well-being of students.
Having a library in your classroom with books that normalize mental health issues and emphasize the importance of wellness is a great way to help students, across all grade levels, understand and navigate their own feelings.
Below are recommendations at the elementary, middle, and high school levels. These are books that will help students better understand their own mental health and how to help their friends if they suspect they are suffering.
Mental Health and Wellness Books for Elementary Students
Don't Feed the WorryBug, written and illustrated by Andi Green, is a whimsical book on worrying. This rhyming book follows main character, WorryBug, a monster of worries, who grows the more he worries. He grows so large that he must come up with a way to manage his worries. It's a book that teaches kids that they can take charge of their feelings.
In My Heart: A Book of Feelings, A New York Times bestselling picture book, explores kids' feelings through whimsical illustrations and heart-shaped cutouts. In this book, written by Jo Witek, the main character, a young girl, shares that her heart is full of feelings and that some days her "heart feels as heavy as an elephant." The book will reinforce that students may have different feelings on different days, and that's okay.
My Many Colored Days is a classic Dr. Seuss book that connects colors with emotions. The book is visually striking with bright, bold colors on each page. The book also does a good job connecting emotions with different days, so it helps kids understand that somedays they may feel sad, and on others, they may feel happy.
Tough Guys (Have Feelings Too), written and illustrated by Keith Negley, kids are introduced to several "tough guy" characters, including an astronaut, a wrestler, and even a tattooed biker. Throughout the book, these "tough guys" cry, show regret, and are sentimental.
Mental Health and Wellness Books for Middle School Students
Super Powered: Transform Anxiety into Courage, Confidence, and Resilience is a non-fiction book that directly tackles issues of anxiety and doubt. Written by psychologist Dr. Shefali Tsabary and Renee Jain, the book is full of strategies and information to help tweens navigate the difficult middle school years.
This Moment is Your Life (And So is This One) introduces teenagers to mindfulness, meditation, and yoga. Written by Mariam Gates and illustrated by Libby VanderPloeg, the book includes a tool kit at the end of each chapter and a five-day challenge, making the practices mentioned in the book easy to try. This would be a great book for teachers to use to teach students about how breathing and short meditation can make a big difference in their overall well-being.
Breathing Underwater, by Sarah Allen, provides an important perspective on how depression affects others. The story follows a pair of sisters, one who is dealing with depression and the other who just wants to make her sister smile. As the main character's depression worsens, the other sister becomes more determined to help her by creating a scavenger hunt to help her remember the joy of living.
Guts is a companion book to Smile, a New York Times bestseller written by Raina Telgemeier. In this book, the main character mistakes a stomachache for an illness when it is actually connected to her worries about school and friendships. Like Smile, the book is witty and a thoughtful look at facing fears. It's also a book that students will enjoy and keep taking off the shelf.
Mental Health and Wellness Books for High School Students
Challenger Deep, by New York Times bestseller Neil Shusterman, offers a first-person narrator, Caden Bosch, who suffers from a mental illness. He shares a first-hand look at how paranoia can inhibit life, as he navigates his friends, family, and high school. The story is a captivating read and helps students understand what it's like to have a mental illness and how to manage.
The main character in Finding Audrey suffers from social anxiety after being bullied. With the recent isolation due to the pandemic, the topic is especially prevalent with high school students who became used to life at home. The book is sad, yet funny. It also highlights the importance of friendship to help you navigate the dark times.
The Memory of Light, by Francisco X. Stork, begins with the main character waking up in a hospital for her depression. She meets people who become instrumental in her journey to eventually finding her own courage, strength, and later her recovery. The book is inspired by the author's experience with depression and can shed some light on pulling through for students who may also be suffering.
In Jennifer Niven's Holding Up the Universe, readers witness an unlikely pairing of classmates turn into a friendship. The book highlights the importance of appreciating people for who they are and even has a smaller lesson on body-positivity. The book is a page-turner, so it'll be a book students grab off the bookshelf.