Xello Webinars
Helping Students Navigate the End of the School Year & College Decisions During Uncertain Times
What You'll Learn
Read the Recap
Get Access to the On-Demand Webinar
Key Takeaways
Even in uncertain times, seniors are looking ahead and need guidance.
Pathways may change when uncertain times hit and that's okay.
Finding alternatives when things go awry can be a lifeboat as it enables students and their families to feel a sense of normalcy.
What This Webinar Is All About
High school graduation is traditionally a time of excitement and anxiety for graduating seniors. This holds true even in times of uncertainty.

In this Xello Remote Roundtable, our panelists discuss ways to help seniors who are moving forward in uncertain times. Hint: The mix includes understanding, flexibility, and empathy. Those in the lower grades, along with their families, also look for ways to move forward academically during uncertain times. Schools and other educational related companies can help.

Here are the educators who make up the panel.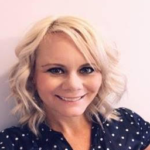 Amanda Nolasco
School Counselor Specialist (Arizona DOE)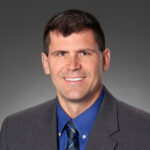 Tom Ehlers
President & Founder, Method Test Prep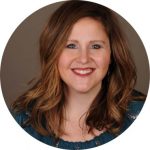 Mindy Willard
School Counseling and Transitions Coordinator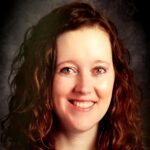 Rebecca Hickert
Business, and IT Academy Principal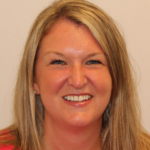 Lacey Bonner
Counselor Community Engagement
Webinar Recap
How can you help students navigate the end of the school year & make college decisions in light of the uncertainty caused by a global pandemic?
During our most recent Remote Roundtable session, our expert panel provided insights and advice on how to help students make college decisions while navigating the end of an unusual school year.
Below are the questions and key takeaways from this conversation.
1
COVID-19 has upended the end of the year for a lot of seniors, including the timing for picking a college. How do you recommend counselors help guide their students during the selection time?
Maintaining a relationship with students and reaching out personally is key to keeping seniors on track. Although reaching out needs to be practical, counselors should also focus on students' well-being.

For seniors who have been dreaming about prom, senior trip, graduations, etc, the upended school year can be particularly tough.

"I think a lot of seniors are struggling right now closing out on a lot of milestones or postponing a lot of those milestones," said Willard.

Helping seniors focus on college and their post-secondary plans is being done in different ways, but they all start with communication.

At Hickert's school, calls were made to every senior to "touch base as far as what the end of the year looked like."

"Teacher advisors, who are responsible for a few seniors each, contacted the students to keep them on track & if need be, to refer them back to counselors for individual or more targeted support," said Hickert.

When offering support, it's important to remember that students don't know what they don't know. And sometimes they just forget.

Therefore, Nolasco suggested being specific in the areas or topics where they need help, when reaching out to them.

Other ways to keep seniors on track as they prepare for the postsecondary world include sending reminders, having webinars, and regularly updating the school blog.


2
What role does pathway exploration play during this time? Are students considering alternative options based on anxiety and/or financial strain?
With the great uncertainty the world is undergoing, seniors may be reconsidering their pathways. This may be done out of necessity, such as financial issues, or a revaluation of priorities as students consider the situation.

Whatever decision seniors ultimately make regarding their pathway, it's important that they are comfortable and that they do what works for them.

"No matter what their decision is, it's individualized to them and there's no canned answer, there's no right or wrong," said Nolasco.

Hickert has seen students reconsider their post-secondary plans. Some seniors at her school take part in internship programs, and they are considering whether they should take these internships during these uncertain times.

"Some of them have decided to take a gap year and are waiting until the academic situation is a bit more clarified," Hickert said.

Willard has also noticed some students re-evaluating their interests. Based on this, she believes it's a good time for guidance counselors to cease asking kids what they want to be when they enter the world of work.

"Stop asking our kids, "What do you want to be when you grow up?" she stressed.

Accepting student responses – whatever they may be – and helping them recognize their first choices for a pathway might not work out is an important role guidance counselors can serve.
It's time we start asking our kids, "What problems do you want to solve in the world?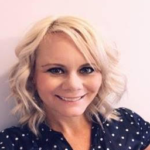 Amanda Nolasco School Counselor Specialist (Arizona DOE)
3
State standardized tests and SATs have been postponed, how do you recommend counselors continue to support students in preparation for these so they don't lose momentum?
One of the first things that comes to mind when considering secondary education is standardized tests, particularly the SAT and ACT. Although those tests are on hold, they are not going away for a vast majority of colleges and universities.

Therefore, students need to maintain their focus. Ehlers takes a long-term perspective, and much of the advice he shares in his webinars is no different from the past.

"I find myself sharing the same things that I've been sharing for many years and the questions people have are very basic," he said.

There are many resources online to keep students engaged. One resource is the College Board's question and answer service which Ehlers views as very valuable.

Bonner, who says the College Board wants to help students "keep their skills sharp," notes there are practice tests available online. In addition, the College Board has developed free live AP review courses that are on YouTube.

Guidance counselors can also reach out to non-profits that provide college and career services. Nolasco notes those non-profits have been happy to offer support.

It's also important to remember that testing can be anxiety inducing for students. This is on top of the stress some feel due to the pandemic and its ramifications.

Therefore, when guidance counselors work with students, Willard suggested they "consider that the student that you're working with in front of you is the student that we need to cater our advice and guidance to."

So, guidance counselors can help students by encouraging them to stay engaged, reminding them of services available, and being cognizant of the issues they may be facing.
4
How are sophomore and junior students being impacted? What are your recommendations on how to support them during this time?
Since schools have switched to distance learning, the school day has been shortened, and there is less emphasis on academic rigour for students.

Therefore, it is an opportune time to take on other tasks.

Some parents of sophomores and juniors are looking to the SAT and ACT to keep their students busy and academically challenged.

"We're hearing from a lot of sophomore families," said Ehlers & attributed the interest to the anxiety resulting from COVID-19.

Hickert, whose school gave the pre-ACT prior to the outbreak, has had parents (primarily) reaching out about their children's scores and with questions about what to do, how to improve, etc.

The school is touching base via its advisory platform "to make sure that each student is getting what they need to move forward."

Willard cautioned that it's okay for students to pause for a minute. Sophomore and juniors have time to "revisit some of those interest inventories."

Similarly, Nolasco viewed this time as an opportunity for self-reflection.

"This is a time to do some things students normally didn't have the time to do," she said.

She suggested taking a little while each day to learn about different careers, colleges, and majors on platforms such as Xello.

Many students have more time on their hands. For sophomores and juniors, the time can be allocated toward helping themselves in their quest to be future ready.
5
Do you have any final advice or key learnings you'd like to share?
The panel viewed the crisis as a learning opportunity.

Willard emphasized that it's a time for educators to start thinking outside the box.

Heckert advised educators to, "remember what you're doing now and take away the best parts of this and bring it back to the brick and mortar setting when we get to do that."

Finally, Nolasco stressed that it's a really great time for counselors to continue their own professional learning.

And it may not have to come out of their own pockets. She noted that districts may have extra money since many expenses such as traveling for conferences have been cancelled due to COVID-19.
About Xello
We have over 20 years of experience helping schools achieve national and state standards for college and career readiness. Our program has been used by districts across the country to help meet mandates, increase achievement and prepare students for success.

Our Education Consultants and Success Managers are knowledgeable about mandates in every state. They can show you how to implement Xello to meet your district requirements.