Xello Webinars
Empower Students to Have Agency in the College Application Process
What You'll Learn
Read the Recap
Get Access to the On-Demand Webinar
Key Takeaways
Discover how school counselors are coping with having to help students with the college process while many lack the motivation due to the pandemic.
Communication with educators in the school building is also important, particular during times of certainty, yet it's wise to limit it to what truly matters so as not to overwhelm them.
Learn about the unique ways and partnerships schools are forming to help students with the college process.
What This Webinar Is All About
Some students may thrive through the rigorous college applications process. Others might need that extra push. To help bridge the gap, school counselors are finding unique ways to communicate with their students.

In this Xello Remote Roundtable, our panelists discuss how the world has changed for their students and themselves. Dealing with this pandemic reality can be overwhelming. To help, they have turned to technology, outside partners, and other tools.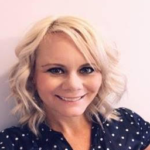 Amanda Nolasco
School Counselor Specialist, Arizona DOE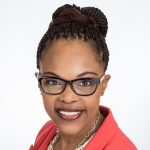 Tonni Grant
Postsecondary Success Coordinator, Fort Worth Independent School District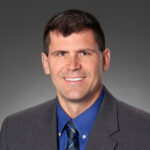 Tom Ehlers
President & Founder, Method Test Prep
Webinar Recap
In this Remote Roundtable recap, we share the insights of four experts who each bring a unique perspective to the college and career readiness process. They offer a number of useful tips, strategies, and resources that you won't want to miss.
The college application process has always been fraught for administrators, educators, and counselors, not to mention students and their families. Do students have all the information they need to apply to the right schools at the right time?
Do they need to take the SATs or ACTs? Are they prepared? Do they know the deadlines for submitting transcripts and financial aid documents? Have they written the essays?
In the 2020/21 school year, these concerns are even more heightened. With new protocols for in-school, at-home, and hybrid learning this fall, counselors and educators may have challenges supporting students as they go through the college application process.
Our remote roundtable experts weigh in on how you can make things easier.
1
What are the biggest challenges for students and counselors when it comes to the college application process this year?
The panelists agreed that this year has the potential to be exceptionally challenging, given the wide range of learning models across districts. Grant pointed to equity and access to technology as the biggest barrier in her Texas district.
Our district has purchased additional devices and hotspots to combat the issue and we've been able to leverage our website and social media sites to increase engagement, but it's still a barrier.
The Fort Worth ISD's strategy to support students with college and career readiness is multi-fold. They post weekly webinars about college and career readiness on their website and conduct virtual lessons for all grade levels.
College and career readiness coaches have virtual office hours every week where they meet with small groups of students and even one on one. They're also running virtual college application boot camps on evenings and weekends. "These have been a huge success," says Grant. 
Despite their wide-ranging ways to help student get the information they need, she acknowledges that "there's just no way to ensure we're reaching everyone… the biggest challenge for our students and counselors is the barrier of equal access to technology and internet resources."
In Arizona, Nolasco has observed that many students seem to lack motivation to complete the college application process.
"We're seeing them slowly tail off. A lot of them are unsure about their future so they don't see why they need to engage in the process right now. [They're thinking]: 'I don't know what the world's going to be in six months. I don't even want to think about it.'" 
The question becomes how to address these mindsets so the kids still see that this is a process they need to go through and that we're here to support them.
Nolasco believes one answer is communication.
"It's important to embrace different types of technology we haven't in the past, whether it be social media, email, or other tools. I know it seems common but it's not a practice in some of our smaller districts that relied on in-person interactions."
She advises counselors and educators to be strategic about how and when they send out information.
"It should be condensed and intentional, so parents and students are not overwhelmed. They don't want multiple emails a day. Maybe it's weekly or bi-weekly. And once it's emailed, we have to make sure it's published to the school website and pushed out through social media so there are multiple ways people can access information."
These new approaches may increase the risk of counselor burnout since they may be asked to do a lot more than they did when everyone was in school. Epstein says he's hearing from counselors that things are challenging.
"Students can't drop into the career center to ask a question. Counselors are needing to spend 15-minute chunks of time on Zoom to answer a 2-minute question," he says. 
All of the processes counselors have built over years of experience helping students, such as triaging problems, putting a student to work on something while they helped someone else—these are harder to do with the newer tools.
2
How can counselors support students this year?
Nolasco says the first step is acknowledging that the world is different, and you can't replicate what you did in the past. If your school is learning remotely or in a hybrid model, you'll need to adapt what you used to do to a virtual format. She advises looking to your district, universities, and other non-profits for support. 
"Connect with education partners who may have resources that your students can tap into virtually. 
Phoenix Union High School
 has tapped into colleges to help provide application assistance with virtual classes every day from 3-5pm," says Nolasco.
"Their website is a great example of excellent communication from a district that supports counselors, students, and families so they can find everything in one spot. It's a reminder that you don't have to do it alone."
The Fort Worth ISD is also taking a broad approach to supporting students. In addition to weekend college application boot camps, college and career readiness coaches on all high school campuses can also connect students to advisors from higher level education. 
"We have a T3 initiative where we work with advisors on some campuses to amp up preparedness for college and career," says Grant.
I think we need to go above and beyond with that customer service and assist students who are having issues getting onto websites or accessing applications. Set up a quick Zoom to walk through their challenges. Share your screen or have them share theirs. It takes a lot less time to say, 'Show me and let me help you' rather than trying to communicate by email or Chat.
Ehlers recommends counselors educate themselves on different policies when it comes to SATs and ACTs. "There's confusion around 'test optional' and 'test blind'. The first means the college or university won't look at test scores at all. The latter means it's not a requirement but they'll look at them," he says.
"The challenge for counselors is that things are changing by the day. It's helpful to sort it out and try to deliver that communication to parents and students in a succinct way."
When it comes to financial aid for college, Epstein says a huge issue every year for a lot of schools is getting students to complete the Federal Student Aid
FAFSA
 form on time. He advises counselors to communicate the deadline early and often and be available to help families complete the form virtually, as necessary. 
Xello recently launched financial aid content in the program where students can learn about FAFSA, scholarships, work studies, and more. There's even a local scholarships feature that allows counselors to create an interactive list. 
3
It can be exhausting to receive, as well as produce, constant communication. How are you balancing your communications to ensure educators remain engaged and do not burn out?
In these days when information is being put out in excess, survival is not dependent upon being the fittest but depends on balance.  Avoiding burnout, according to the panel, means leaning on each other.

"Collegial support is super important," said Corey, when discussing how to find balance.

She gave an example of collegial support at her school.

"Some staff at our district are tech savvy while others need support. Among the tech savvy is a group of counselors, and they emerged to provide support for one or more of their colleagues. They helped to distill the information into palatable chunks making it easier for those who needed help to digest. And this all happened organically," she said.

"I'm hoping this sort of thing will carry forward," added Corey.

As a leader, Cook believes he needs to be a gatekeeper when it comes to distilling information. He gets lots of information and strives to filter out what needs to be delivered. This can be quite challenging.

"I have a list of so many things that I need to tell them, but I have to figure out what are the essential items that need to be addressed," he said.
It's important to embrace different types of technology we haven't in the past, whether it be social media, email, or other tools. I know it seems common but it's not a practice in some of our smaller districts that relied on in-person interactions.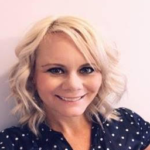 Amanda Nolasco School Counselor Specialist, Arizona DOE
About Xello
We have over 20 years of experience helping schools achieve national and state standards for college and career readiness. Our program has been used by districts across the country to help meet mandates, increase achievement and prepare students for success.

Our Education Consultants and Success Managers are knowledgeable about mandates in every state. They can show you how to implement Xello to meet your district requirements.