Xello Webinars
Purchasing Software: Tips for Success in Choosing, Buying, and Rolling Out a New Vendor in Your District
What You'll Learn
Read the Recap
Get Access to the On-Demand Webinar
Key Takeaways
Inclusiveness, rather than top-down decision making, increases buy-in though ultimately the leader needs to make the final call.
By involving multiple people from different areas in decision making, the right choice often becomes clear.
Transitioning to a new technology is a challenge but also an opportunity to engage more people.
What This Webinar Is All About
Purchasing new software can be costly. And the software is often in use for years. Therefore, it's a big decision and one that requires a good deal of effort to be done right.

In this Xello Remote Roundtable, our panelists discuss what led them to purchase new software, how they decided which software to get, and how they rolled out the software. Throughout the process, teams of people were involved but ultimately someone has to take responsibility.

Here are the educators who make up the panel.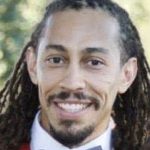 Anthony Cook
School Counseling and Transitions Coordinator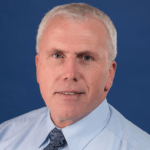 Paul Hans
District Coordinator of College and Career Counseling, Osceola County School District
Webinar Recap
 In our April Roundtable, we were joined by Paul Hans and Anthony Cook, who discussed the keys to successfully selecting and implementing CCR software. Here's a recap of the conversation.
Thinking of purchasing new CCR software in your district, but don't know where to start? It's a timely conversation just as the school year winds down and districts consider changes for September.A deliberate, thought-out process can help your school district select the appropriate software, get buy-in, and lead to a smooth transition.
1
What led you and your colleagues to decide that it was time to explore the different available career and college readiness platforms?
Changes to routine can cause a wide mix of emotions. To make a change in the workplace, sometimes the need must be obvious, and the perfect storm has to descend.

This was the case in both Osceola County and Council Bluffs Community Schools according to Cook and Hans.

"Covid forced the conversation," Cook says. That's because of the impact it had on funding which led the superintendent to say they need to consider other options. Although funding lit the fire, the embers were already glowing. "The counselor piece on our previous platform was not user friendly."

For Hans and Council Bluffs, the perfect storm hit a few years ago when he transitioned into his current role. "There was no consistency of application, and there was not a singular process for scope and implementation," Hans says.

Another issue was that there was little support from the company that sold them the system. "The system was implemented, installed, and then they walked away," Hans says. "In the meantime, no one figured how to use it and what it can do, so it lost its luster.

At that point, Hans reached out to his colleagues to gauge interest. If there was another solution that could get the job done, would they be all in? He approached this deliberately and quietly as he was determined to get honest feedback. While some were comfortable with the previous system, they recognized the tool was not helping them achieve their goals when questioned about it. They needed a better way.
2
How did you decide on the process you would follow to research and evaluate new platforms?
Top-down decisions often lead to discontentment in the ranks. On the other hand, inclusiveness typically leads to buy-in, which both Hans and Cook used in their process of researching and evaluating platforms.

When Hans started the process of searching for a new platform, he was determined to focus on, "what it is we're trying to do," and not get "pulled into the advertisements" of various platforms.

So, he reached out to counselors who are primary stakeholders in the district (which later transitioned to teachers). He asked them to consider what they need the software to do. Ultimately, they came up with a list and developed a matrix. In the end, three vendors fit their criteria. The team reached out to other school districts and had conversations with those who were using the platforms they were considering.

Hans feels strongly about the collaborative approach but cautions, "it's tough to know who to involve." He suggests, "be inclusive, but be cognisant about wasting people's time."

Before his current role, Cook was a counselor, and he has relationships with his former colleagues. Trust, openness, and honest feedback are the foundation of his department. This led to the process he implemented in researching and evaluating new software. "They were complaining about the product we had at the moment, so when the chance came to make a change, I said 'here's your opportunity.'"

Cook gave the counselors a couple of weeks to research and send him programs they were interested in. Eventually, the list was whittled down to three. On his approach, Cook says, "They are on the frontline, so it's important to have a product they like and will use."
3
How did you determine the criteria you would use to evaluate your options and what were some of the key criteria you settled on in your district?
Determining the right criteria is a challenge but also a key to sorting out the options.

Hans notes that "everyone had a different point of view" regarding what was important. He gathered every team member's criteria and developed a matrix which he shared via Google docs. He populated the matrix with research he gathered, along with the links so others could explore further. "I did not assign tasks because I know how busy everyone is," he says.

The Google doc encouraged people to chime in. "It generated questions and conversations with counselors that I did not have to lead," Hans says. This made the next meeting more efficient since disagreements and debates were handled in the Google doc. "People could see why a tool they preferred didn't hit the mark as compared to others without being argumentative," Hans says.

By the time the team gathered for the next meeting to make the final choice, the choice was clear.

Cook notes his process was less formal and more subjective. Cost, he says, was a major factor. Other major criteria included user-friendliness, reports, and electronic transcript. While he took everyone's input and put it together, "at the end of the day I had to make the decision."
4
You were both using different platforms before moving to Xello. How did you manage the transition process?
Even the best software is of no use if the implementation does not go well. And that starts with an effective transition process.

Cook developed a deliberate process and recognized that a full rollout will take time. The counselors are being trained in year one, followed by the teachers in year two and then the specialty groups. "We started with the counselors since they are the site managers and are driving the bus," Cook says.

After watching the Xello videos, Cook developed an onboarding training that included the videos and some comprehensive questions. The purpose of the questions was to confirm the videos were watched and understood.

The challenge that Hans' district faced was that the contract with their previous vendor ended in the middle of the school year. "How do you implement a whole new product mid-year?" Hans says.

Because Hans knew there would be hiccups, Hans strove to get out in front of the problem. "I reached out to the Iowa DOE and let them know we are researching a new information system and to make them aware data might be missing and not what they want." He also promised to keep them posted.

The transition also provided an opportunity for others to get involved since only one person ran the former system. That left counselors feeling a lack of ownership. With the new system, he gave the schools power, saying they "would be the king or queen of Xello at their building, who is going to be the go-to person." This, Hans says, "put the onus back on them for certain processes to happen."
About Xello
In difficult times, the role and value of school counselors and social workers can't be overstated. As students return to school, it's important to be prepared that many are dealing with some level of trauma.

In this Xello Remote Roundtable, our panelists discuss how to help students work through issues and simply give students an avenue to talk, vent, etc., while maintain their own sense of well-being.
Could Xello be the right fit for your district's needs?
Let's Discuss