Xello Webinars
Social Emotional Learning: Ensuring Students Build Essential Skills and Maintain Their Mental Health Even if They're Out of the Classroom
What You'll Learn
Read the Recap
Get Access to the On-Demand Webinar
Key Takeaways
Learn exactly what SEL is and why it is so important
Understand why SEL is particularly important these days
Get tips on how to recognize when students may be struggling with their mental health
What This Webinar Is All About
Education is about more than reading, writing, and arithmetic. Educators need to also care for students' mental health and consider their SEL skills.

In this Xello Remote Roundtable, our panelists discuss ways to help students beyond traditional learning. This is driven by the fact that the mental health of many students suffered due to remote learning. This has made a focus on SEL even more important. And the benefits of SEL extend to academic testing.

Here are the educators who make up the panel.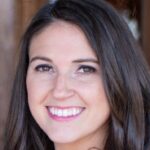 Kate McKenzie
School Counselor, Maddux Elementary School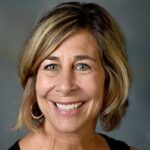 Theresa Fightmaster
K-12 Counselor Coordinator, Poudre School District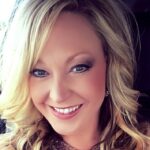 Ceresa Schaffer
Secondary Curriculum Coordinator, Unified School District No. 232
Webinar Recap
In this recap, we share the insights of three experienced counselors who believe in the power of social emotional learning to help instill resilience and future preparedness in students—and protect their mental health during uncertain times.
Before education went virtual in spring 2020, educators and counselors across the country were preparing their students to be resilient, communicative and collaborative by incorporating social emotional learning (SEL) in their lessons.
Little did we know that the very skills we were teaching students to excel at school and, later, the workforce, would be helpful to them for coping with uncertain times.
At the time many educators and counselors were wondering how SEL could be used now to help shore up their students' mental health. Fortunately our three counseling experts were more than happy to share their insights.
1
What is SEL and why are learning these skills important?
The panelists agreed that, at its basis, SEL is the process educators use to help students manage emotions, achieve goals, show empathy, create positive relationships, make responsible decisions and, ultimately, be a successful adult.

Dr. Schaffer pointed to the Collaborative for Academic, Social, and Emotional Learning (CASEL) research to demonstrate the value of SEL in the classroom.

A CASEL study showed that students who had been exposed to SEL lessons in a regular format or basis were 13 points higher on all state assessments. That's huge. Even more so, 6 per cent of those students have a higher graduation rate which is another step towards meeting IPS goals.

Fightmaster agreed that many districts who focus on SEL follow the standards of SEL and noted that the competencies CASEL uses are:

Self-awareness
Self-management
Social awareness
Relationship skills
Responsible decision making

In her school, McKenzie gets a lot of questions about SEL and occasionally pushback about why these skills are happening at school vs. at home. She had three examples ready for why SEL is so important for the generation of kids growing up today:

1. They have fewer opportunities to navigate the world on their own

When McKenzie was growing up, she noticed kids were more likely to be free range. They played in their neighborhoods, occasionally fell down and had to pick themselves back up. According to a 2019 study, today, the average American child is outside for only 4 minutes a day doing unstructured activities, leaving them fewer opportunities to manage the world on their own.

"Our third-grade teachers see this all the time: when kids are outside at recess, maybe playing kickball, someone 'cheats' and everyone immediately looks at the teacher to be the referee," said McKenzie.

SEL skills are a good way for teachers to show kids how to problem solve then and there.

2. They have fewer opportunities for communicating directly with others

Gone are the days when a middle schooler or high schooler had to call a friend's house phone to make plans or ask someone out on a first date. The phone etiquette involved with asking the parent who inevitably answered to speak to their friend is no longer necessary. Nor is the nervousness that needed to be overcome.

"Now that a lot of kids have their own phones and are texting and messaging in a variety of ways, they aren't necessarily sitting with those feelings of discomfort or learning how to communicate in a more traditional way," said McKenzie.

3. They have fewer opportunities to take charge of their time

McKenzie shared another flashback to simpler times when, if you wanted to catch your favorite TV show which aired at 8pm, you had to organize yourself and your homework accordingly. "Now that everything is streamed, kids don't need to have the same time management and organization skills as they did in the past," she said.

As educators, we need to think about what new experiences and opportunities we can give kids to learn these important skills required to be successful students and adults.
2
How can educators continue to teach SEL skills to students remotely? Do you have any tactics or methods that you recommend?
The learning curve for implementing remote education strategies has been steep, but there are a number of strategies that can be considered to ensure social-emotional learning (SEL) is making its way through. Here are some ideas from the panelists:

Nominate a champion, usually a counselor, to ensure SEL is top-of-mind for administrators, educators, counselors and students throughout the school. 
Weave SEL principles into the fabric of every lesson and even in parent communications.  Fightmaster suggested sending conversation starters related to SEL skills that parents can use with their children.

Ensure that educators know SEL is not something additional they need to add to their plate; it's simply a different lens through which they're looking at their lessons.
Use the video features in your remote learning app. "We know that kids zone in on video faster than when they read something. There are a lot of resources out there to use," said Dr. Schaffer.

Have coaches, counselors or social workers check in with groups of students throughout the summer to provide that connection to sports and activities that represent a safe space for many students. 

Make sure staff are aware of the break-out room feature on Zoom so small groups can get together and have a discussion and time to collaborate.
Bring SEL to the surface of everything when students come back to school. "They need to feel safe and have the opportunity to decompress a little bit about what they've been going through. It's important to recognize that when we make SEL a priority, they will feel more secure so they are able to learn again," said Dr. Schaffer.
3
With students learning remotely, how can educators identify those that may be struggling with their mental health?
The panelists agreed that educators and counselors need to be vigilant with their students during this time. Unfortunately, virtual learning isn't conducive to getting a true sense of how a student is feeling. Dr. Schaffer said some signs a student may be in trouble include:

- They're missing meetings
- They're not engaging in any lessons or school work
- Poor hygiene or overall unkemptness
- They share that they have no routine, i.e. they're up till 4am playing video games
- They show an intolerance to others on virtual meetings (especially if that's out of character for them)
- They have low motivation with assignments, even if it's something of low rigour

Dr. Schaffer noted that the counselors and social workers in her district find that students are much more likely to open up virtually (e.g. over Zoom) than they are in-person. "Don't hesitate to talk to a kid over Zoom. They're not afraid of being virtual. We shouldn't be either," she said.  

McKenzie noted that it's not the role of counselors to diagnose mental health issues, so it's important to shy away from "diagnosing" a student by telling their parent you suspect depression or anxiety.

"That's unethical. You can talk about symptoms or changes that you're seeing, but don't recommend medicines or therapists or things like that. Hopefully your district or building has outside resources you can share with families," she said. 

Fightmaster added that students identified as Tier 2 and Tier 3 should be checked in on as a matter of course by the educator or counselor who has the best current relationship with them. 

And if they don't call, text or email back? She suggests reaching out to parents, making porch drops with a special note to show you're thinking about them and sharing your contact information. 
4
Any final words of advice or key learnings you'd like to share with the audience?
Here's what the panelists had to say:

1. Check in with students often, especially those who are struggling

"I love open-ended questions and sentence starters like, 'Hey, I'm curious if you would share how this transition has been going for you?' or 'Tell me your story. What's going on?' They give students an opportunity to share what life's been like," said Dr. Schaffer.

Consider meeting them where they live: on social media. Some districts, schools and educators are holding Instagram Live lessons, drop-ins and extracurricular activities like yoga and cooking. "It gives students an opportunity to socialize and be part of something positive."

Fightmaster challenged counselors and educators to think outside the box when communicating with students with questions such as, "What would your theme song be at this time in your life?" or "If you had one picture or color to describe how you feel right now…"

She suggested that when all else fails, send the student and the family a couple of resources they can access for support if they need it.

2. Model your own self-regulation

Educators, counselors and administrators need to take care of themselves to truly be there for their students. "Kids have got to see that we're okay and we're willing to manage our own mental health so they know it's okay for them to do that too," said Dr. Schaffer.

Fightmaster said that even the best efforts won't always ensure we reach students the way we want to.

"This is self-regulation. Do a self-check, 'I did this many phone calls, this many meeting invites and a porch drop. I know that I did the best job I could.' If we're going to move forward in a way that's healthy for everyone, we've got to have that boundary," she said.

As educators, counselors and administrators move forward into an uncertain frontier, it's important to try to stay centered and stable for your students.

The best thing we can do right now is remember what we can control right now and do the best we can. Our two words for the future are flexibility and grace.

Fitting words for our panelists and the SEL focus of the roundtable.
About Xello
In difficult times, the role and value of school counselors and social workers can't be overstated. As students return to school, it's important to be prepared that many are dealing with some level of trauma.

In this Xello Remote Roundtable, our panelists discuss how to help students work through issues and simply give students an avenue to talk, vent, etc., while maintain their own sense of well-being.