WORK-BASED LEARNING MODULE
Real-World Experiences at Students' Fingertips
Help your students evaluate their future goals and build employability skills by integrating work-based learning into your future-readiness curriculum in Xello.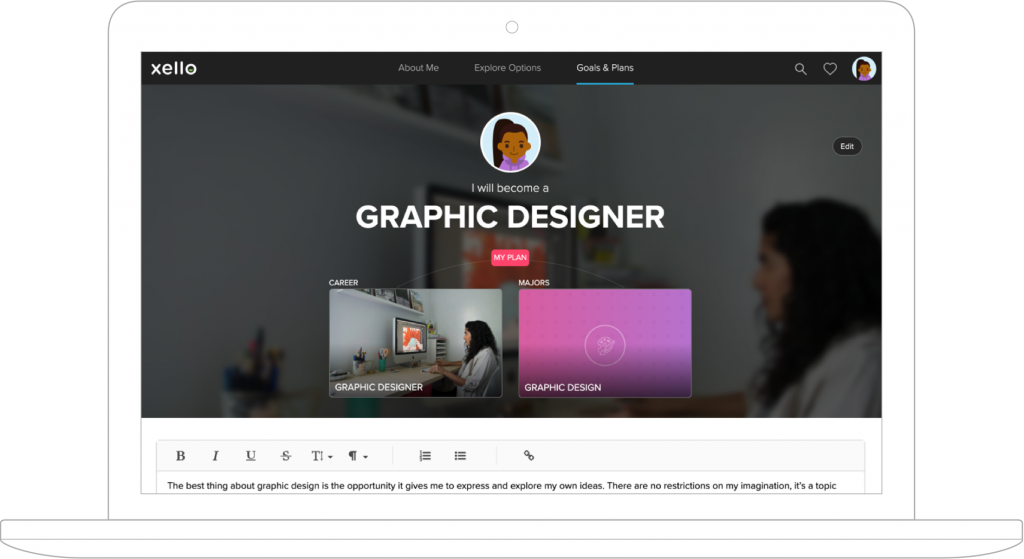 How it Works
Empower Students to Test-Drive Their Future
Xello makes it easy for every student to explore local work-based learning opportunities.
DEEPEN EXPLORATION
DEEPEN EXPLORATION
INCREASE ENGAGEMENT
MONITOR PROGRESS
DEEPEN EXPLORATION
INCREASE ENGAGEMENT
MONITOR PROGRESS
Easy to Discover Opportunities
Local company profiles and opportunities are built right into the students' exploration journey, improving program reach, and students' exposure to opportunities.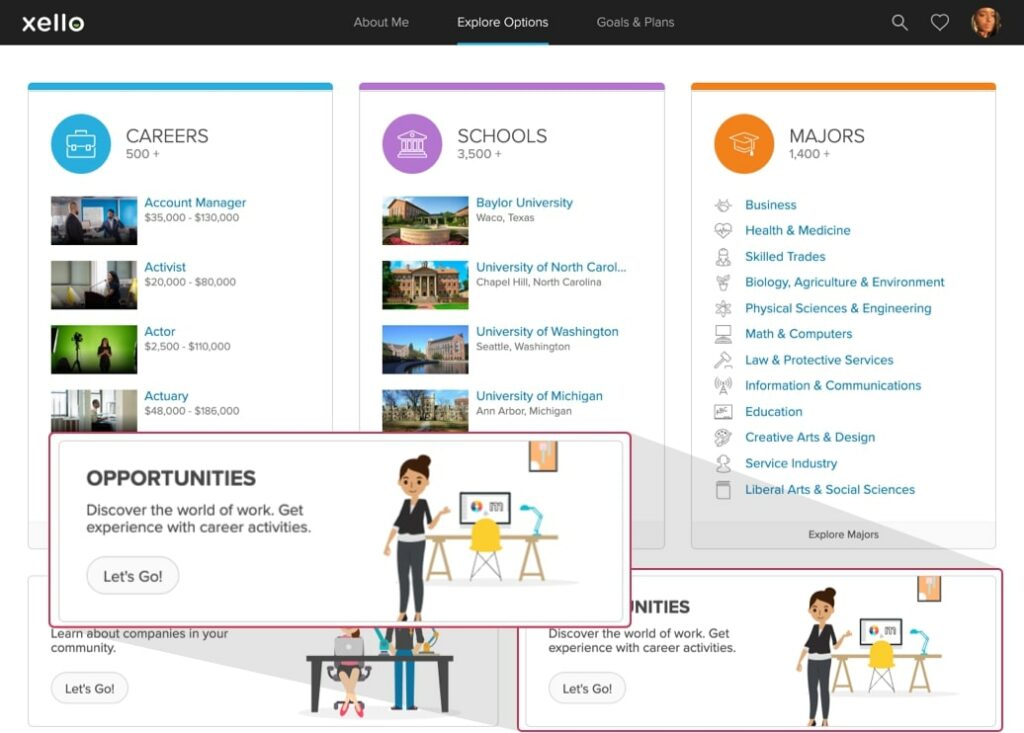 Simple and Relevant Search Options
Easy-to-use filters enable students to narrow in on opportunities that are most relevant to them. Enable students to search by career cluster and location, then click a button to show their interest.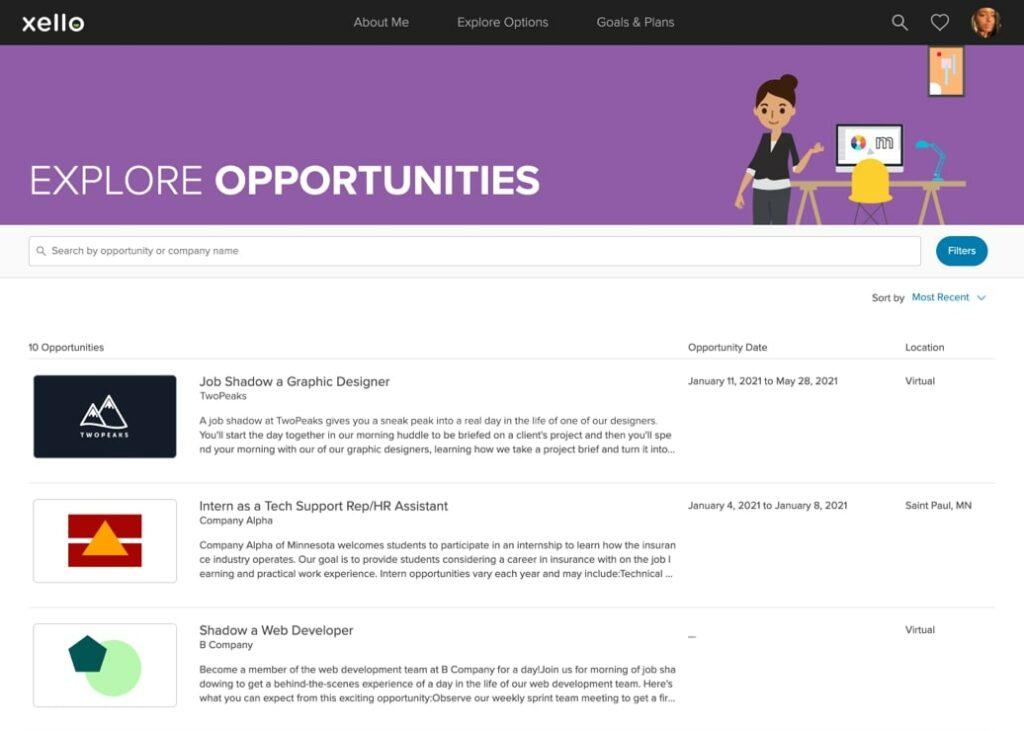 Built-in Reflections
Students can document their experiences in their portfolio and complete assignments to reflect on how the experiences have impacted their future goals and plans.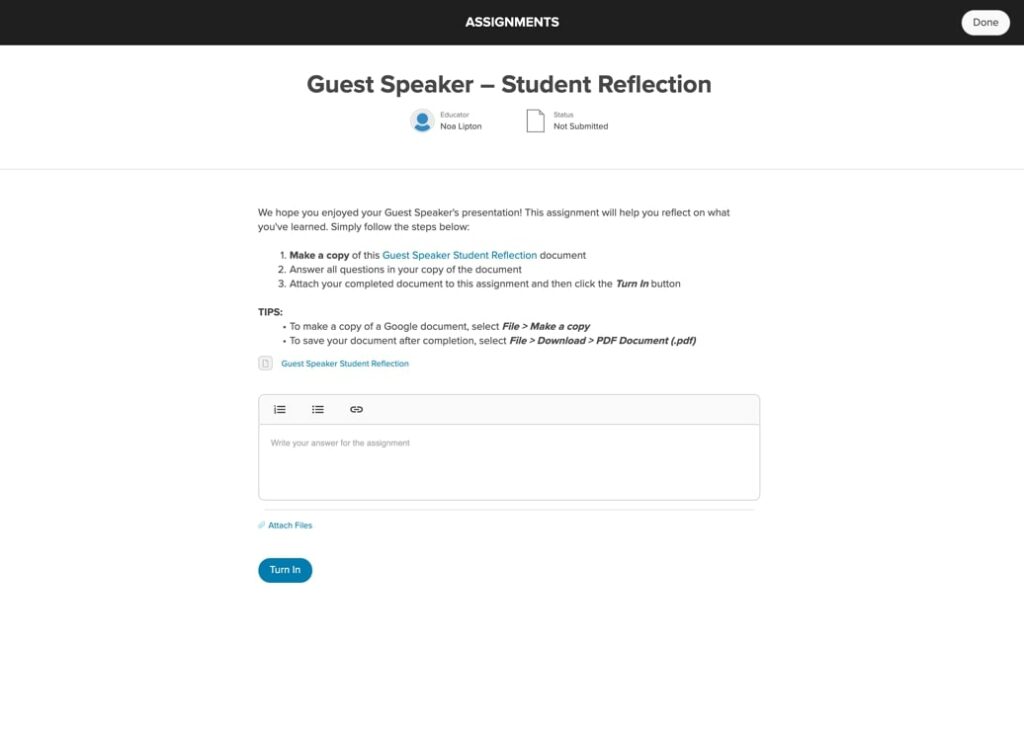 District Benefits
A Streamlined Experience for Work-Based Learning Coordinators
Xello makes tracking your work-based learning program simple, letting you focus on student engagement.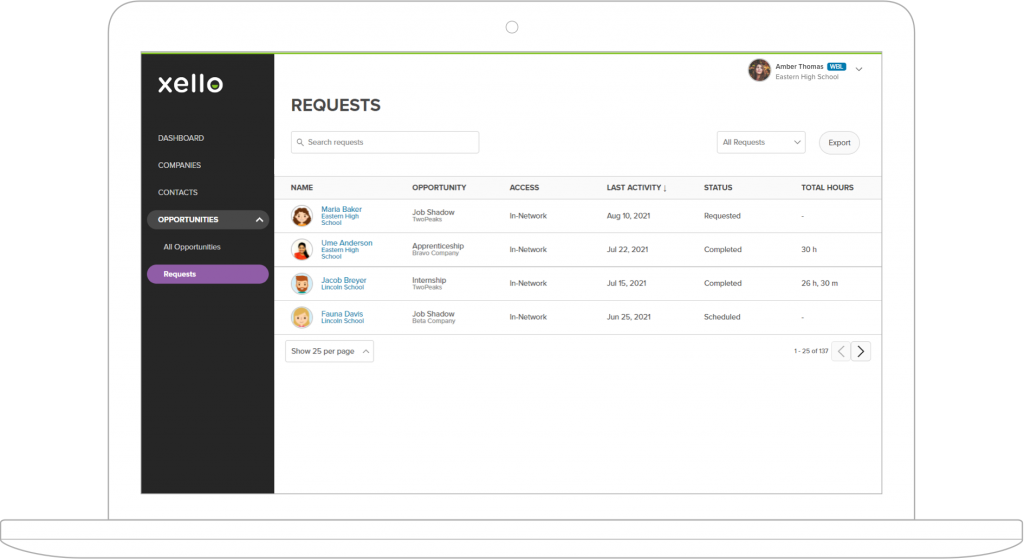 A One-Stop-Shop Solution
Reduce time spent onboarding and training educators, while increasing your student engagement, with a single solution your students and educators will love.
Centralized Management
Organize and track your database of contacts, opportunities, and requests in Xello. And access the data you need to meet state mandates, and monitor the success of your program.
Increased Collaboration
Provide all counselors and teachers with visibility into student requests and access to their own opportunities to create a strong culture around work readiness.
Resources
Discover More
Explore additional resources to learn more about the benefits, as well as how to incorporate work-based learning as a valuable component of your school or district's college and career readiness program.
Want to see how Xello simplifies the Work-Based Learning experience for students and educators alike?