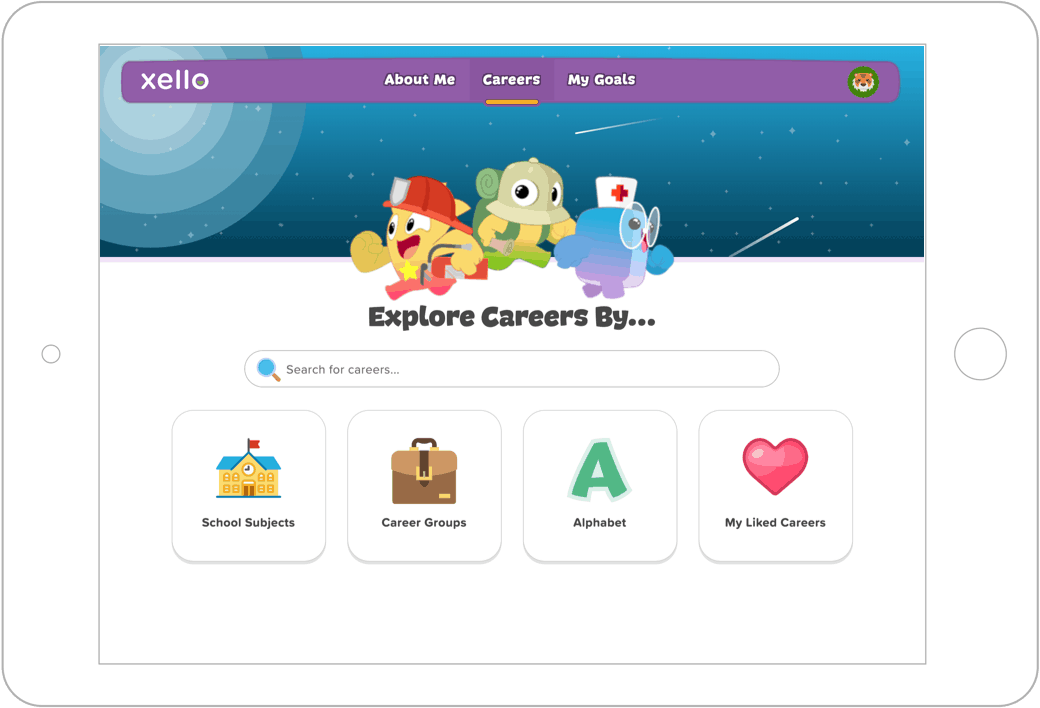 Every Elementary Student, Future Ready
Help your K-5 students create a foundation for future success with Xello for Elementary - an online program that encourages skill development and career awareness with engaging, age-appropriate content and activities.
start early
Give Your K-5 Students a Head Start
When it comes to preparing for the future, it's never too early to have students thinking about the future. In fact, a growing body of research indicates that the earlier educators can start exposing children to concepts around career development, the better!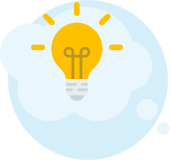 Kick Start Self-Awareness and Reflection
Students start to craft the story of who they are and what makes them unique, setting the groundwork for ongoing self-reflection.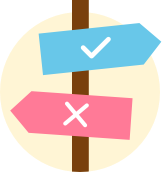 Expand Student Horizons
Expand students' career horizons beyond what they see at home or on TV. Plant the seed of possibility through the discovery of pathways they never even imagined.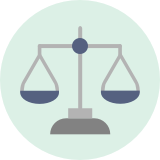 Prevent Gender Biases
Showcasing careers to young students with equal gender representation allows them to discover what they're interested in organically, and in a way that's outside of gender.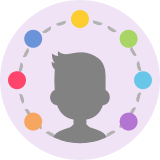 Teach Them Critical "Soft Skills"
Start equipping students with the social and emotional skills needed to thrive in future school years like how to relate to their peers, solve problems, collaborate, and communicate.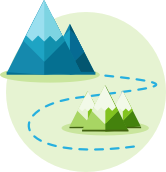 Prepare Them for Transitions
Help your youngest students learn vital concepts for real-world readiness, making the move from elementary to middle school a smooth one.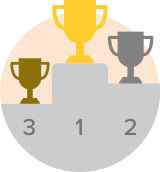 Develop Their Resilience
Research has found that the skills students develop in social emotional learning programs protect them against future challenges like emotional distress, drug use, graduation rates, and more.
the xello difference
How Xello for Elementary Works
Through grade-specific activities and experiences, students build self-awareness, explore their future options, and begin building critical social-emotional intelligence. To ensure easy engagement and understanding of concepts, Xello for Elementary tailors the student experiences to the cognitive development of the K-2 and 3-5 grade levels.
Tailored for Cognitive Development
In the K–2 experience, students are introduced to the different roles people have in a community by exploring 'Career Town' and completing a series of fun activities. The experience for students in grades 3–5 equips students with the skills, knowledge, and attitudes, using the same hallmarks as Xello's award winning program for grades 6–12.
Develop More Self-Assured Students
Help your students gain critical self-knowledge to fuel their confidence. In Xello for Elementary, students record and reflect on their interests and skills to uncover their own abilities so they can confidently achieve their goals.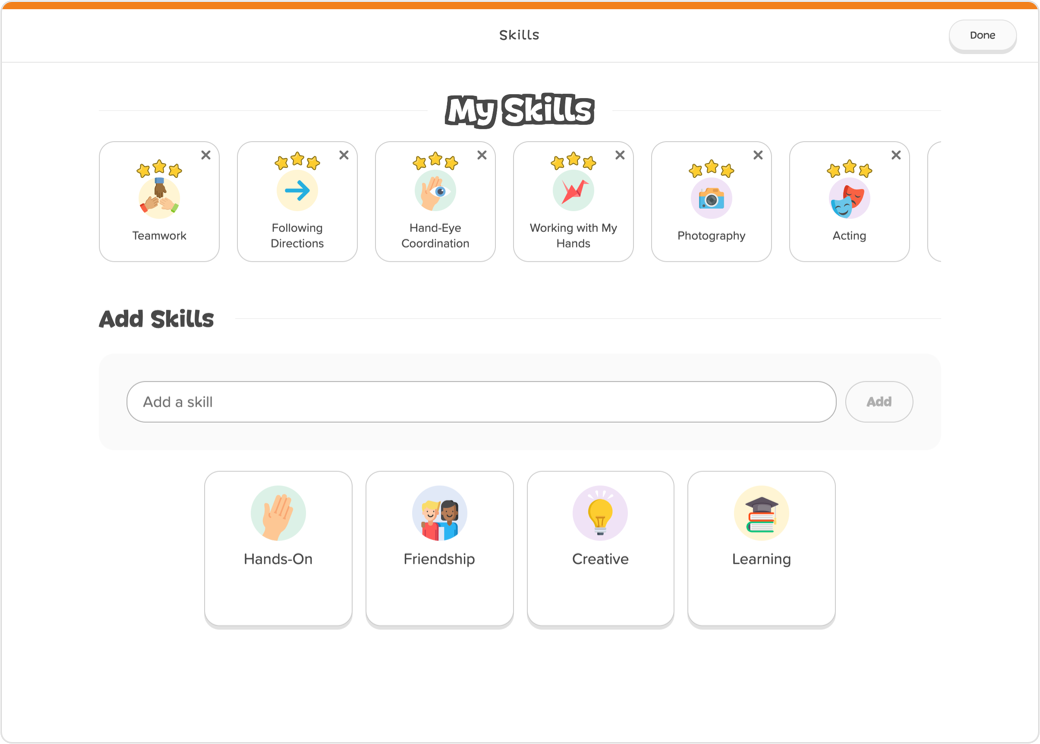 Excite Students About Their Future
Expand students' horizons and show them all future possibilities. Careers come to life in Xello with easy-to-understand descriptions and discoverable facts, stories, and biographies.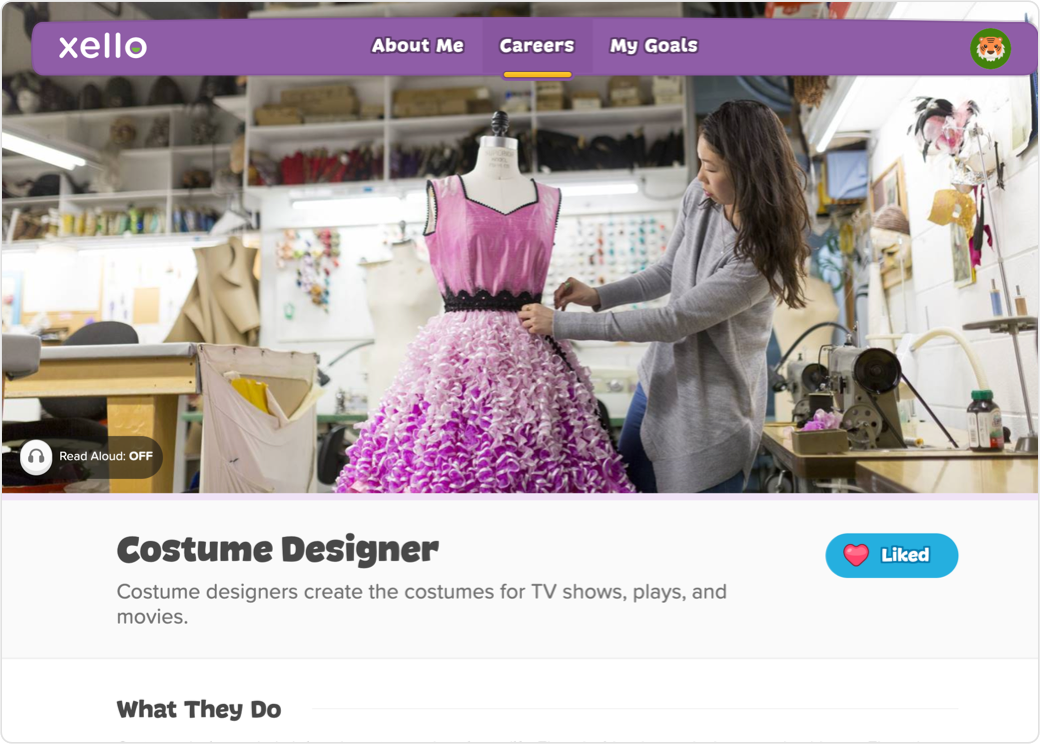 Age-Appropriate Skills and Knowledge
Teach students about the concept of future success in a fun and engaging way. Xello comes complete with ready-made lessons that capture students' attention and deepen exploration.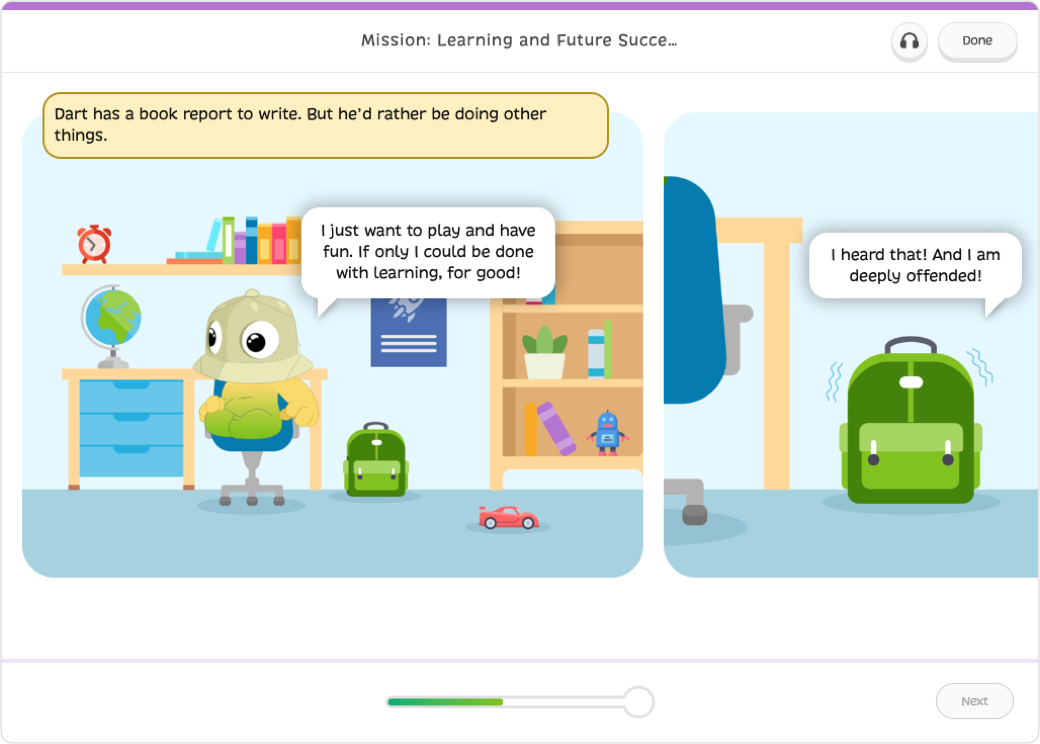 Equity & Accessibility for All Students
Xello has been designed to support all students, regardless of background, ability, or chosen pathway. The program exceeds WCAG 2.0 (Level AA) accessibility standards. Career profiles show gender and racial diversity to break-down stereotypes and help every student envision their future.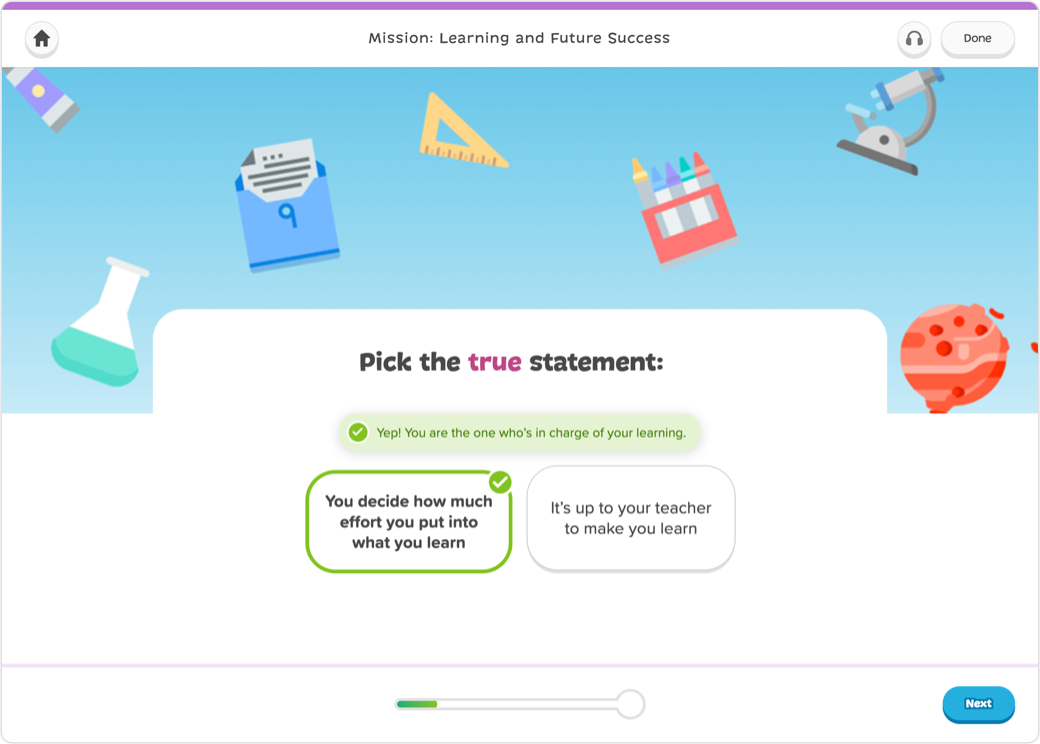 Classroom Implementation, Made Easy
Xello is also simple and intuitive for educators. And, your educators are supported with resources for both online and offline curriculum, so they can focus on supporting their youngest learners.

Supplementary Activities
Useful for introducing and building on in-app activities, Xello's in-class supplementary activities are organized around four key concepts: Mindset, Learning Skills, Self-Management Skills, and Social Skills.
Educator Tools
Reports and progress tracking for your elementary students are readily accessible from Xello's Educator portal. You'll know exactly where every student stands on their road to becoming future ready.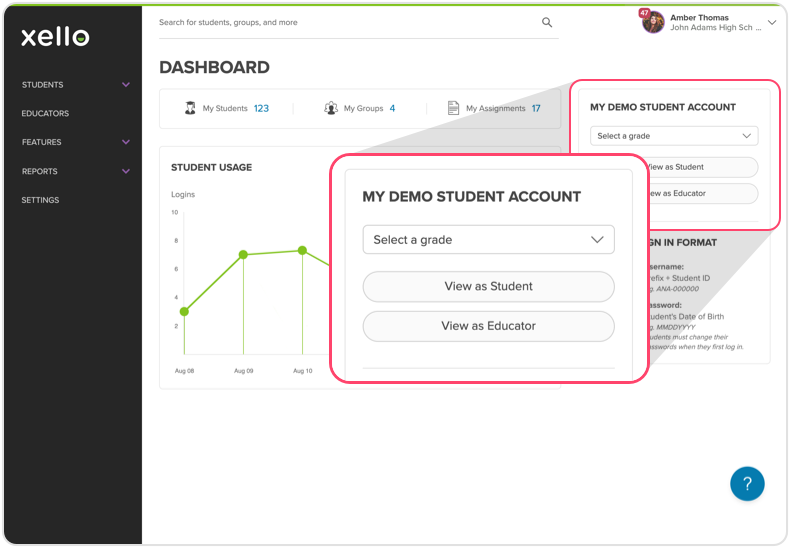 Demo Accounts
Every educator account automatically gets a demo student account, so your team will always be in-the-know when it comes to students' Xello experience.
FULL K-12 SOLUTION
Career Readiness at Every Age & Stage
Whether it's Kindergarteners beginning to discover the world of work, or senior students making the transition to college -- planning for the future is easier with high-quality programs. With Xello you get a full K-12 solution. Tailored with content, curriculum and activities relevant to each age and grade, Xello enables you to support all students across your district in college and career planning. Designed with consistent hallmarks, Xello enables students to build on their work from year to year -- making for more efficient classrooms, better engaged students, and an easy way to demonstrate student progress from year-to-year.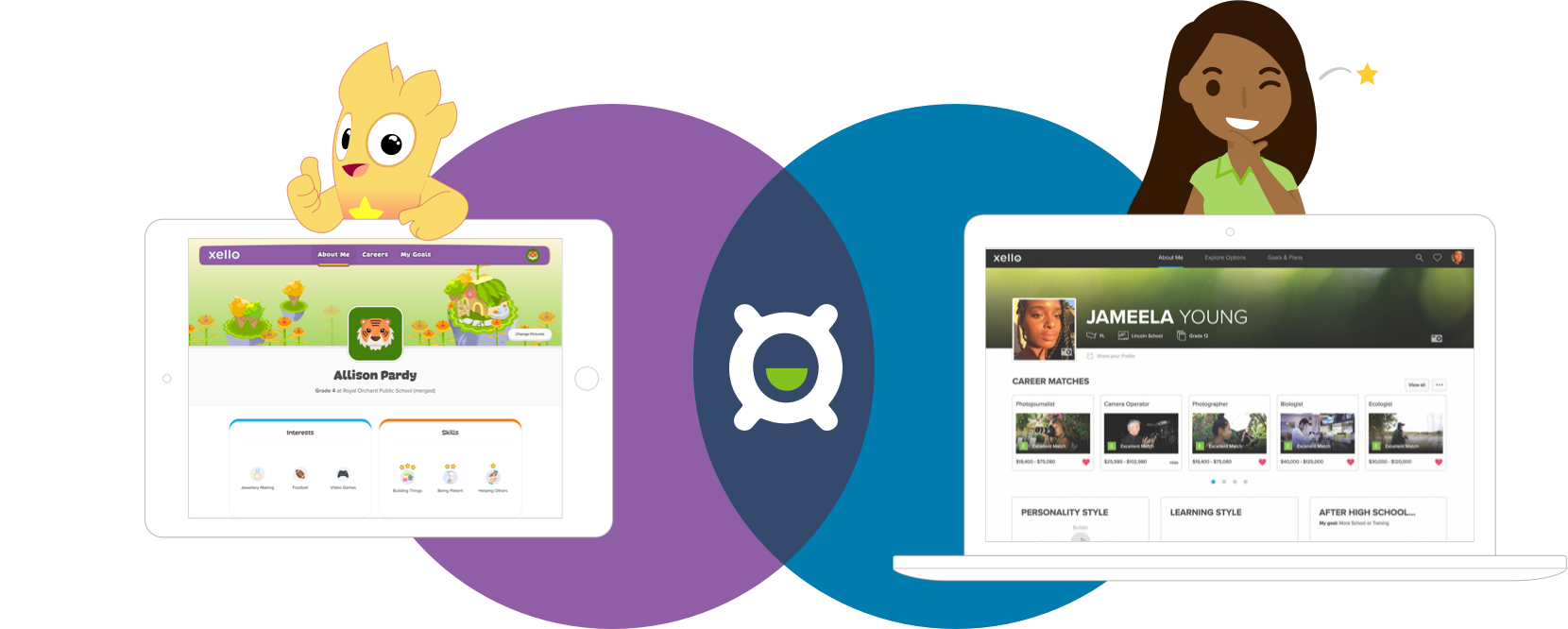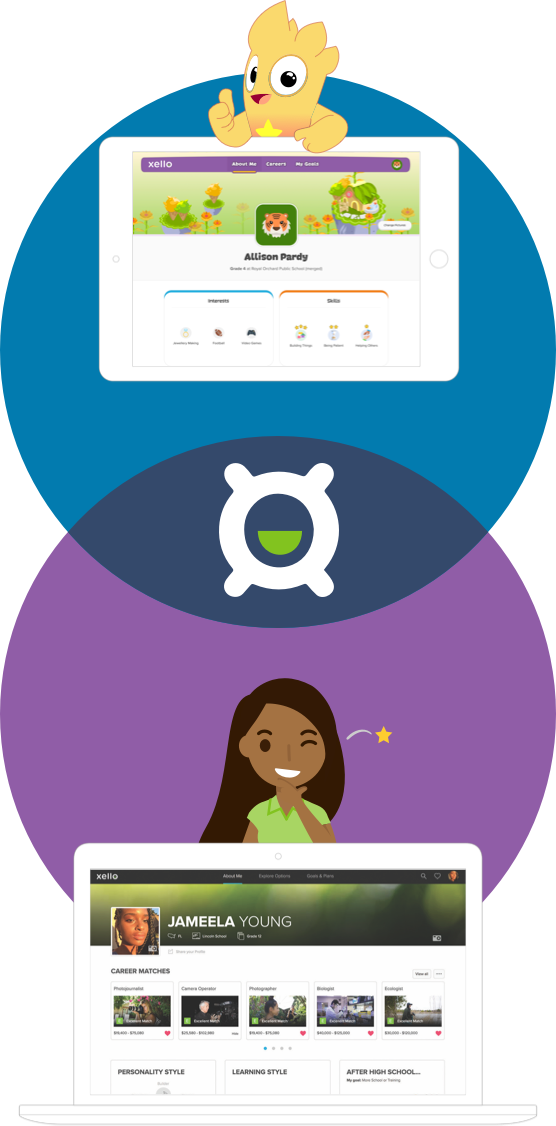 SUPPORT
Backed by a Team of Experts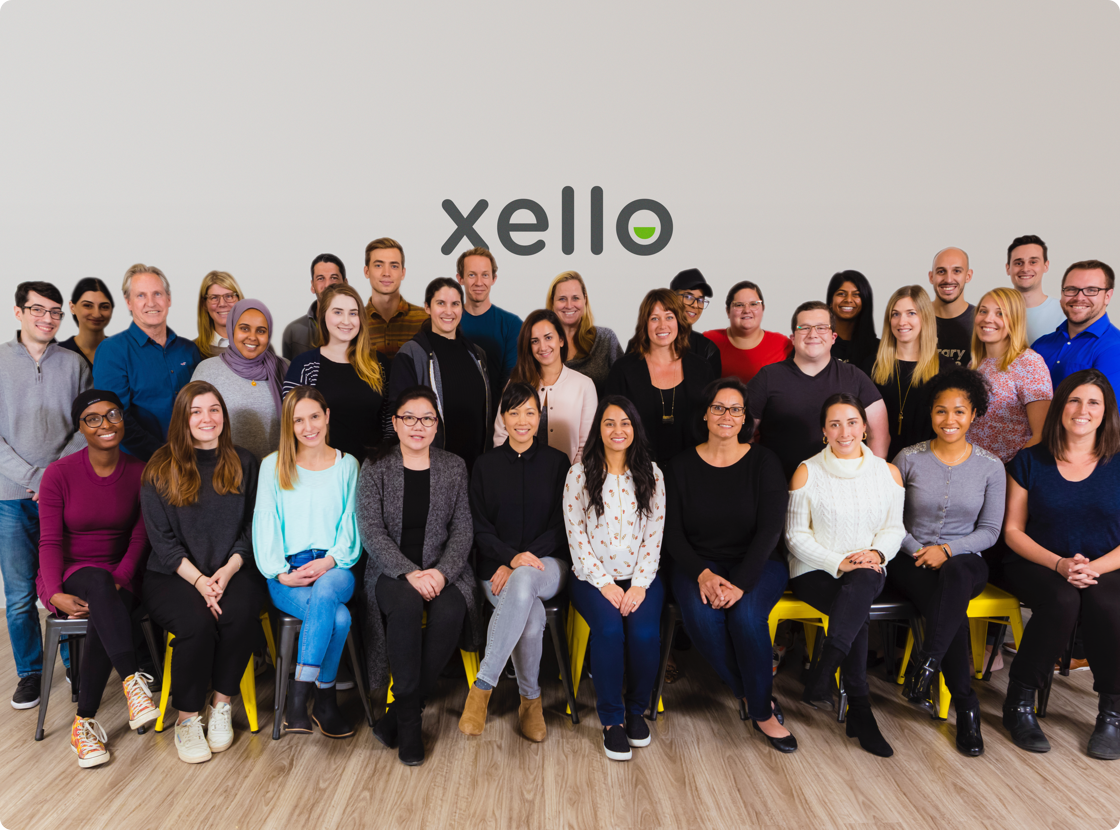 A Strategic Partner
With Xello, you always have a strategic partner for developing and rolling out a world-class future readiness program.
Resources to Help Educators Succeed
Your front-line staff will be ready to confidently lead their students through Xello with free, online training resources that cover both the educator and student experience.
Unlimited Tech Support
No matter the question, our Client Solutions Team is here for you. You and your staff will feel supported by unlimited technical support.
See Xello for Elementary in Action
In these informative webinars, you'll learn why it's vital to implement future-readiness programs for your youngest learners and how Xello for Elementary engages K-5 students and supports educators.
How to Start Students Early on their Path to Success
Kids form opinions about careers as early as kindergarten, so the earlier they're exposed to career development concepts, the better! Learn how you can provide tools to help your K-5 students become self-aware, develop key social-emotional skills, and get introduced to career exploration in an engaging way. Watch our latest webinar to learn more.
Watch Now
Spark Career Curiosity with Xello for Elementary
See Xello for Elementary in action. In this session you'll see all the features that Xello for Elementary has to offer and how it engages your youngest learners in career exploration. You'll get a comprehensive program walk-through with implementation tips and tricks you'll be able to use with your staff and students to make career exploration meaningful.
Register Now
REQUEST A DEMO
Your Free, Personalized, Demo is Waiting!
Interested in adding Xello for Elementary to your district, or just want to hear more about it? Sign up below and our team will reach out to answer all your questions.
Resources to Get a Jump on Future-Readiness
Everything you need to implement a high-quality careers curriculum and prepare your elementary students for future success.