Poway USD Switched to Xello for Robust CCR Programming with Immensely Improved Customer Service
Heather Hudson
|
March 22, 2023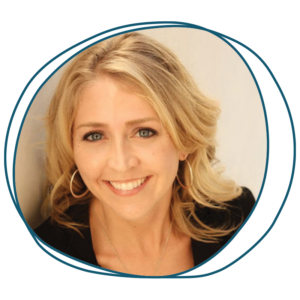 After using another program for years, Poway USD was on the search for a more comprehensive solution with better customer service. They chose Xello.
The Challenge
When Emily Stevenson joined the Poway Unified School District as a lead CTE counselor, one of her first tasks was to find and recommend a comprehensive college and career readiness (CCR) solution for the diverse district that's home to more than 36,000 students.
Her previous experience as director of college counseling at an independent school and 14 years in college admissions made her especially qualified for this challenge.
"One of our district's main goals is to prepare students for college, career, and life. We really wanted a program that helps students tie their strengths, values, and interests into their careers. We wanted them to have a tool that helps them answer, 'Who am I?' "What do I like doing?' 'What am I good at?' 'How do I learn?'" said Stevenson.
Some schools in the district were using another program at the time, but it was not checking those boxes. Stevenson says the customer service had dropped off so precipitously that administrators were simply using it to send college applications and transcripts.
"The main problems were customer service and cost. When something went wrong, we couldn't ever get a hold of anyone. And since it wasn't an all-inclusive program, we were paying for additional assessments. It was getting more and more costly without offering the benefits we were looking for."
Stevenson reviewed six alternative solutions by testing out demos and meeting with sales representatives. She also asked educators and students to give their feedback on each one. At the time, only three of the district's high schools were using the other program so she took care to share the possible new solutions with all of them. Another reason to invest in a new solution was to level the playing field across the district.
"We really wanted consistency in what's available to our students. We had pockets of [CCR] excellence in our district, and we had areas that weren't doing anything. Part of this process included ensuring we could provide the same opportunities and resources district wide. Our district is diverse, socioeconomically, and we wanted to make sure that no matter which school a student attends or where they live, they have the same access to CCR."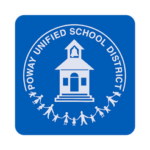 District
Poway Unified School District
Location
San Diego, California
Problem
The former CCR solution was doing little more than helping to organize college applications and customer service was abysmal.
Solution
Xello offers a holistic solution with individual profiles that allow students to explore their strengths, interests and relevant career choices. And counselors and administrators get the responsive customer service they deserve.
The Solution
Stevenson says it quickly became clear that Xello was the leading choice.
"We chose Xello because not only does it help prepare students for college and career, it helps them evaluate who they are. It looks at their personality styles, but also their strengths and how they learn. I also liked that it encourages students to learn more about the careers they're matched with, including how in-demand it is, the salary ranges, and that they get to hear from people who are currently in the careers," she said.
Xello's Lessons were also a draw for the district. "One of my favorites was on preparing for high school. The lessons have the personal and social aspect that's so important when shaping career choices."
The final draw was Xello's emphasis on college majors and other postsecondary options. "For me, that was the difference between Xello and a lot of the other programs. It does a career assessment, but it also takes it a step further with how to get there with postsecondary options. A lot of the other solutions just do the social-emotional and career exploration and then stop."
"Using data to tailor CCR efforts has been super exciting and of course our administrators love to see that we're able to very directly and intentionally select students for different opportunities."
The Results
Poway Unified made the switch to Xello four years ago and has been gradually rolling out many features across the district.
"Everyone who sees it, loves it. It's very user friendly and intuitive and it's been really well received, especially by our counselors," said Stevenson.
She said that the initial, "Oh my gosh, we love this" reaction came from the difference in customer service. "Whenever we have a problem, whether it's on our end with our own IT issues or something we don't understand, we can always get a hold of someone. And it's not a 'Hey, thanks for placing a help ticket, we'll get back to you within the next seven days,' it's a human being on the other end walking us through it. We love that."
Throughout the district's time with Xello, Stevenson says she's noted several instances where their suggestions have been integrated into the solution. "We've said, 'Why don't we have this?' and we've seen it come to fruition over the last four years. We definitely feel like we're being heard."
Most importantly, the students of Poway Unified are actively engaged in Xello and enjoy learning more about themselves and their personalized future readiness options. Today, 14 schools in the district use Xello, including features like course planner, college tools, and work-based learning. They're considering rolling it out to K-5 students.
The district has also made good use of the data available from their students' Xello activity to meaningfully tailor CCR activities such as field trips to companies and career fairs.
"We've been able to use the data to choose the type of guest speakers we're bringing in and contact students who are interested in certain areas to things like summer enrichment programs. We're able to see which students who are strong in these areas or have an interest in them from their Xello assessments," said Stevenson.
"We've also been able to use the data to make sure we're targeting industries the students are interested in. And we're even able to direct field trips from one of our middle schools to one of our high schools. We're able to pair students with programs at the high school they've matched with, interest-wise.
Xello has also helped level the playing field for students who don't thrive in the traditional school setting. By having a tool that helps showcase what motivates them, what interests them, what they're good at, and how they learn, educators can meet them where they're at far more effectively than before.
"We can look at each student individually and see how to support and engage them, and this helps with intervention as well. This can change the course of our students' success in middle and high school – and beyond."
That was Poway USD's success story—now it's time to write yours. Learn how Xello can help students at your district get college and career ready. Book My Demo
About the District
Poway Unified School District is a public school district located in San Diego, California. It has over 36,000 students in grades K-12, continuation school and middle college.