2019 Year in Review: What Launched in Xello?
Megan Santos
|
December 10, 2019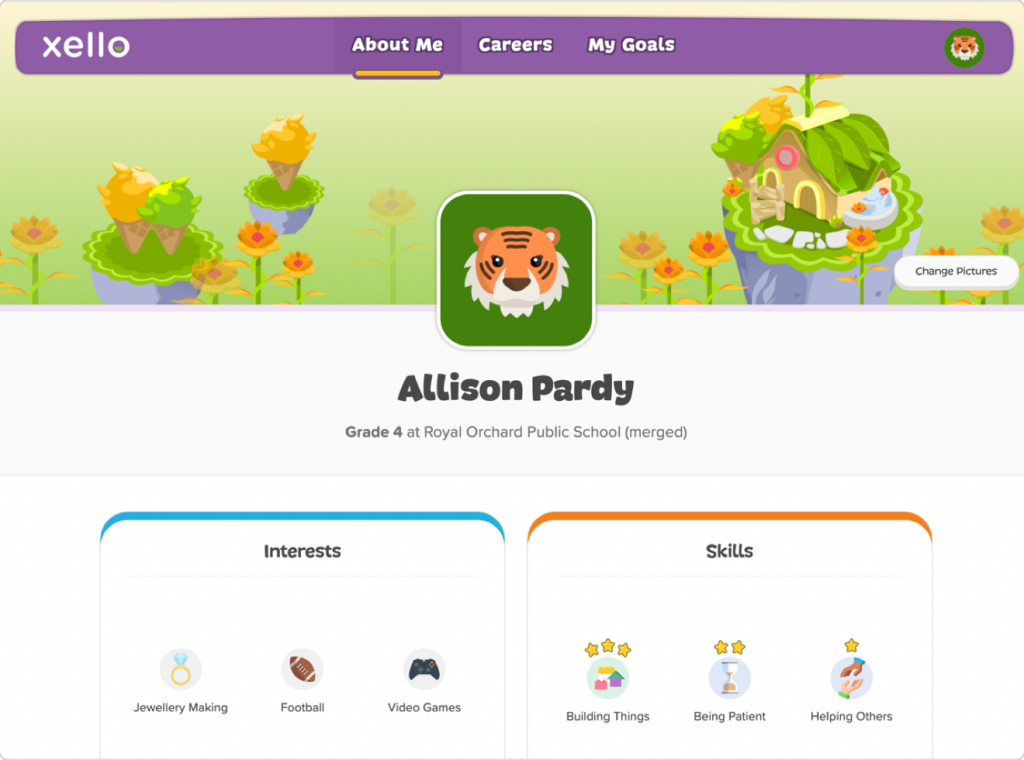 Join us in reliving the features and updates that launched in Xello this year.
2019 is coming to a close… fast! So we thought we'd take a moment to slow down and reflect on the past year.
Over the last 12 months, Xello launched features both big and small—all in an effort to help you and your district achieve your college and career readiness goals.
Interested in reliving what we launched in Xello? Take a stroll down memory lane with us.
Shareable Profile Update
Students can now capture a snapshot of their student profile with the addition of goals and plans. This now gives them the ability to share a complete picture with both parents and mentors.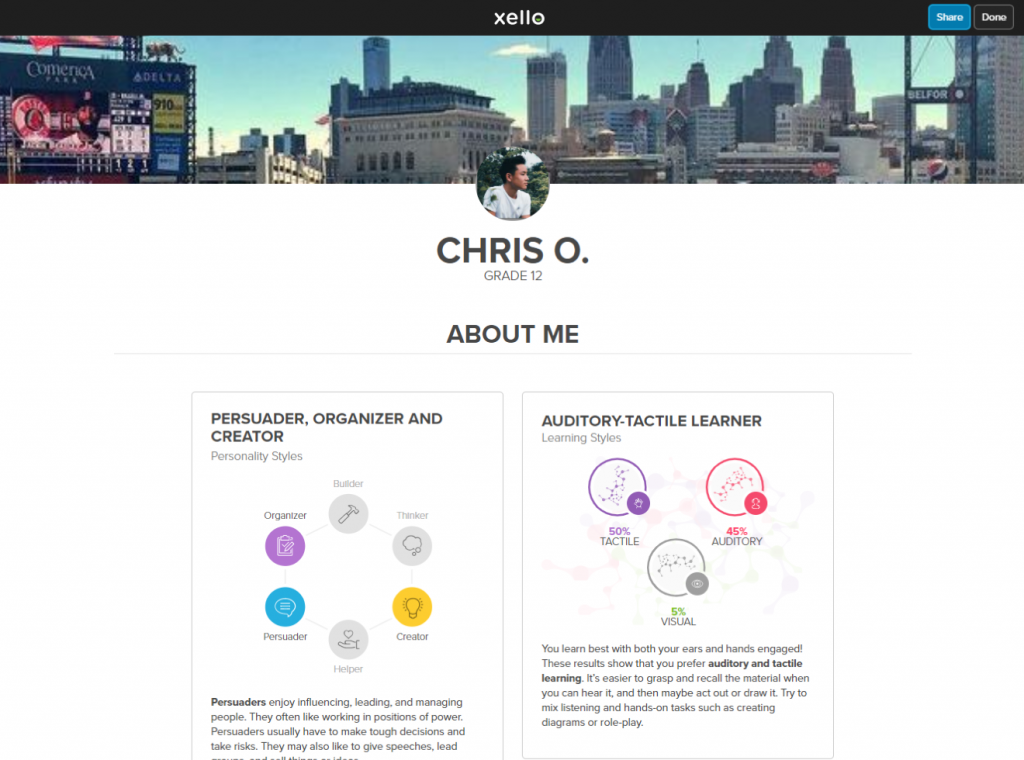 Updates to Course Planner
Course Planner Educator Overrides: Educators now have the flexibility to add any available course to a student's course plan as an Elective.
Course Requests Export: Want to reduce your administrative workload? The Course Requests Export enables schools to export student course selection data into a file that can be easily imported directly into the school's SIS.
Course Planning Optimizer: You can now adjust a student's course plan to ensure courses are applied to graduation requirements in an optimal way. Any inefficiencies are auto-corrected to ensure the student has a 100% accurate picture of whether or not they are on track to graduate.
Refreshed Xello Support Center
Have a question about a feature in Xello, but not sure where to look? Our online resources hub for educators was redesigned to ensure easy access to documentation and visual walkthroughs of both the educator and student experiences in Xello.
Integration with National Student Clearinghouse
Looking for a way to improve your graduates' student outcomes after high school? The National Student Clearinghouse helps to answer these questions by marrying the data of your recently graduated students with data collected from post-secondary institutions all over the U.S.
And now, educators can track graduates' college-going rates and persistence rates with the ability to upload student files and receive NSC reporting directly within Xello. Get access to reliable, real-time information on college enrollments (both in and out-of-state), student dropouts, transfers, and degree completions.
Read more about it here.
Xello for Elementary
Xello extended its suite of features to include your youngest learners! Xello for Elementary is an all-new experience for your K–2 and 3–5 students, designed to encourage self-discovery and spark early career awareness.
Through grade-specific activities, students build the critical skills they need from an early age. And the result? Students with greater confidence and a more complete understanding of the opportunities ahead.
Read more about Xello for Elementary here.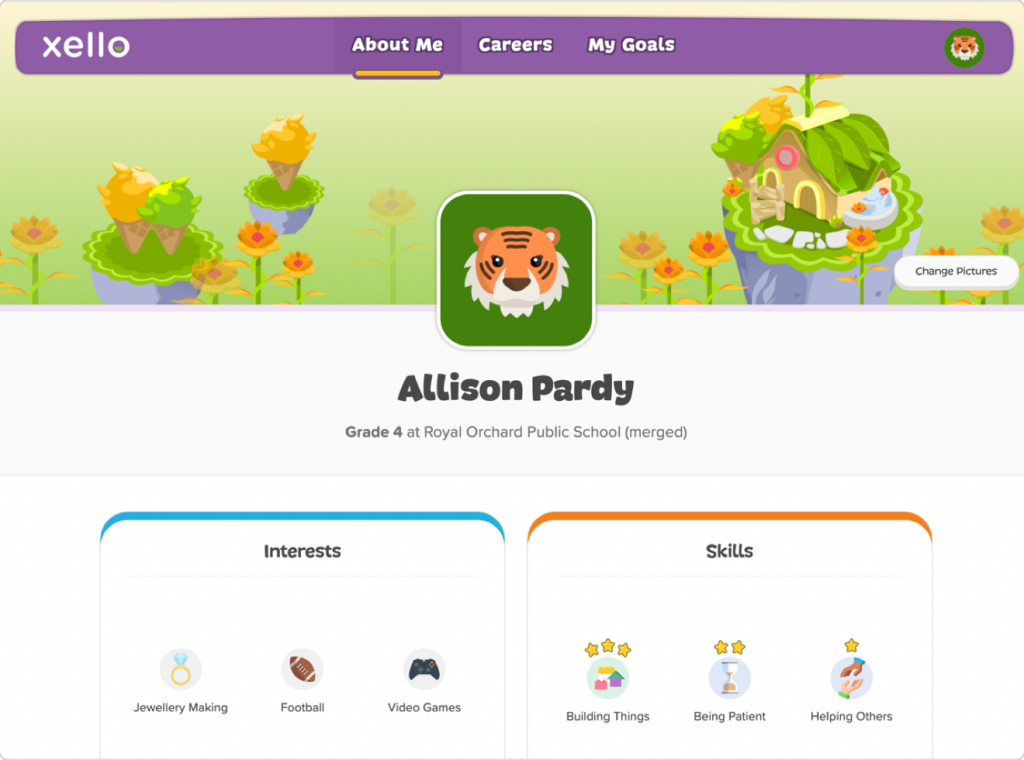 Two-Way Messaging
With Two-Way Messaging in Xello, educators can keep each and every one of their students engaged and on top of their work—no matter how much or how little face-to-face time there is between them. They'll have the ability to send messages to groups of assigned students with an option for students to reply, creating a centralized message history within Xello.
Read more about how it works here.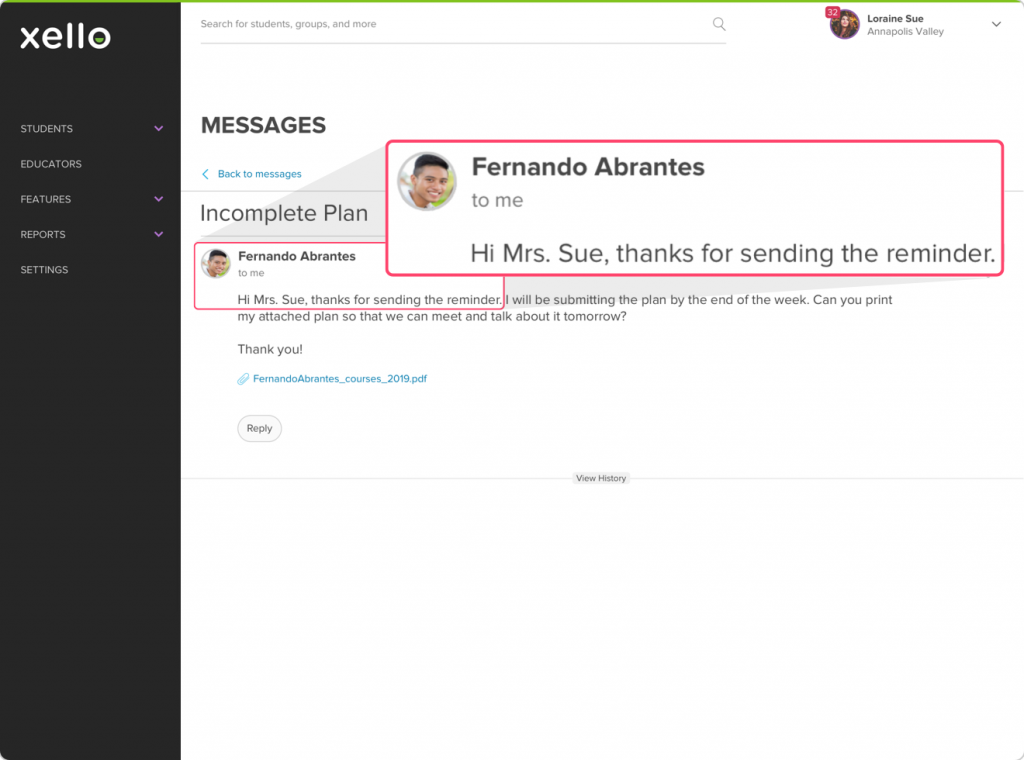 College Application Tools
The college application process can be a stressful time of year for your senior students. So this year, Xello introduced a suite of college application tools that includes deliverable tracking, transcripts, and letters of recommendation.
Track Important Dates and Deliverables
With the new College Applications hub, students can create applications for each of their desired schools. Using Peterson's data, Xello automatically populates a checklist of application requirements, showing your students exactly what needs to be submitted for each college.
Transcripts
Students can easily request and track transcripts in Xello, which are then fulfilled by school administrators and sent directly to colleges.
Letters of Recommendation
Students can also request and track letters of recommendation within their application checklist. We know how important it is to craft a clear and concise request, so students are offered tips on what makes a good request right from Xello.
Read more about the suite of college application tools in Xello here.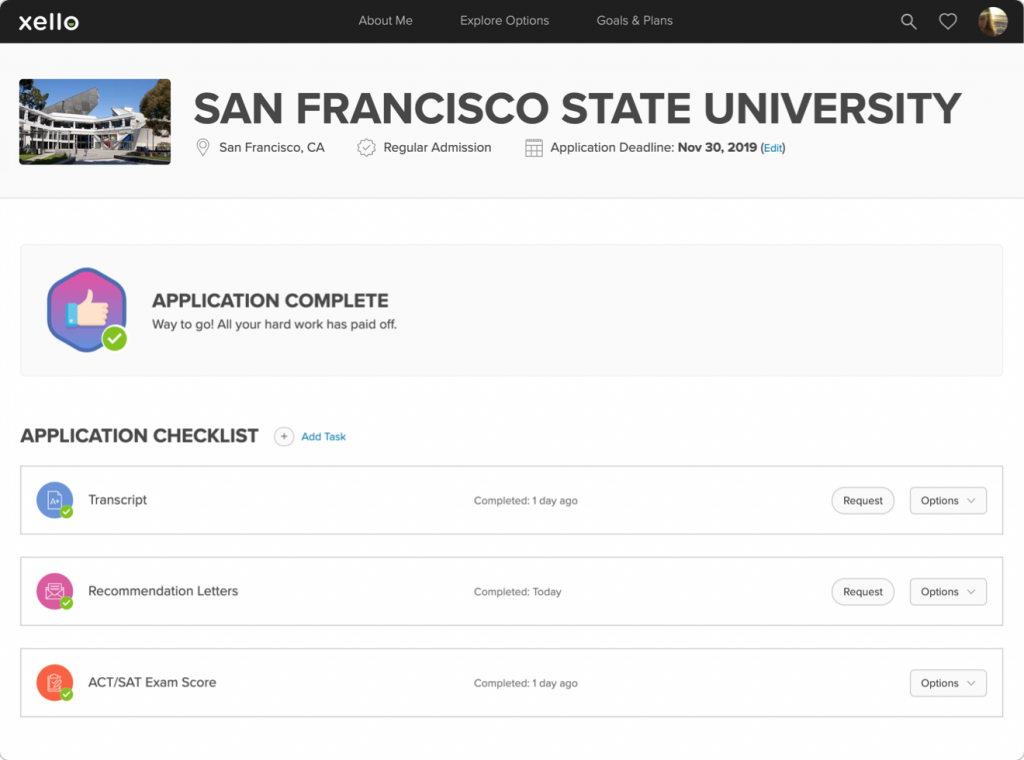 Mass Export & Print
Educators: Looking to save time on all of the pesky admin work? With the introduction of Mass Export & Print, you'll save even more time with the ability to print multiple student portfolios, course requests, and course plans at once.