How to Fulfill the New Michigan Career Development Model in Xello
Megan Santos
|
August 21, 2019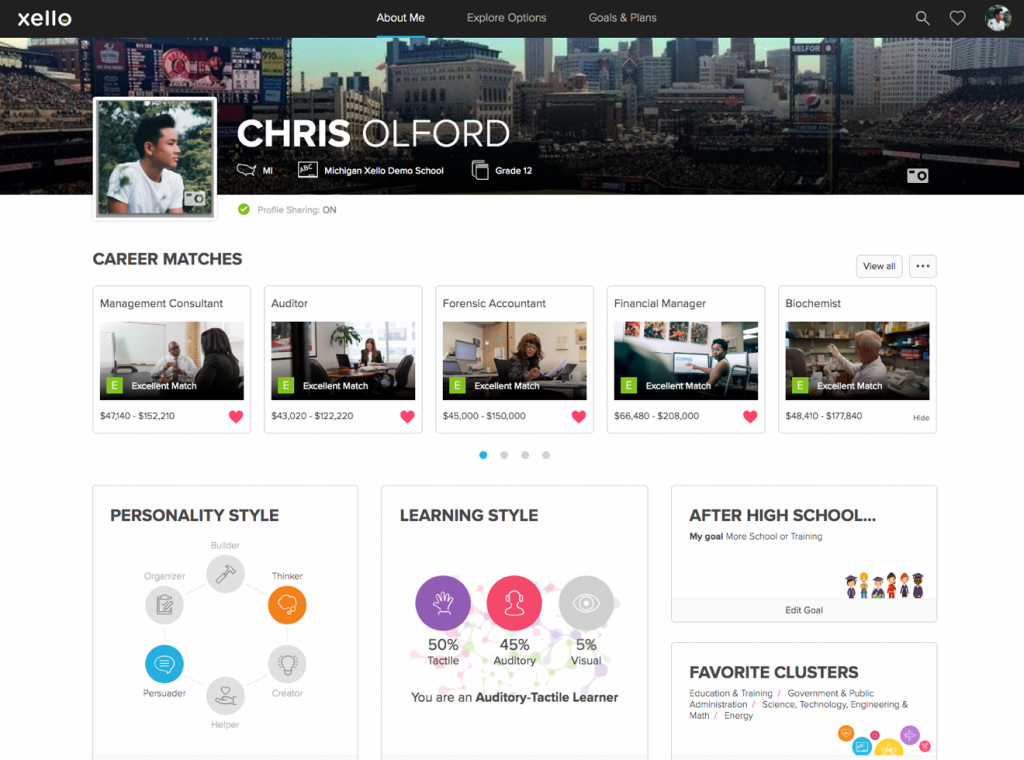 At the end of 2018, Michigan launched a new Career Development Model (CDM), which is designed to provide the state's K–12 students with critical knowledge and skills needed to make successful career decisions and foster lifelong learning.
Unsure about what the new CDM contains, and how to meet its requirements with your students? Good news! Xello has been working closely with the Michigan Department of Education to ensure our program aligns with many of the requirements set out in the new career development model.
[xo-module id="13089″]
In this piece, we'll walk you through how your district can use Xello to fulfill some of the core components of the Michigan CDM. We also have a grade-by-grade guide for how to use our embedded lessons, assessments, and curriculum to meet many of the expectations of the CDM, available here.
Three of the main components of the CDM that can be completed in Xello are:
A student's Educational Development Plan (EDP) that many of you are familiar with
A student's Talent Portfolio (a new component!)
A student's 4-year plan
How Xello Helps Accomplish the Educational Development Plan (EDP)
Xello helps K–12 students create personalized roadmaps for future success through self-knowledge, exploration, and planning.
Starting in grade seven, school educators or counselors are tasked with helping students begin developing an EDP, each of which will include components like career goals, course selections, career options, and much more.
With many requirements to meet, it's essential to find a tool that will help you and your students be successful. Xello is that tool!
As students complete the various assessments and sections in Xello, their EDP comes to life, and provides you with the reportable metrics you need for success. The EDP becomes a personalized, living document via the Shareable plan feature, allowing students to collaborate with educators, parents, community members, and mentors.
You can feel confident knowing that your students can fulfill their EDP and the expectations set out for them in the new CDM in Xello.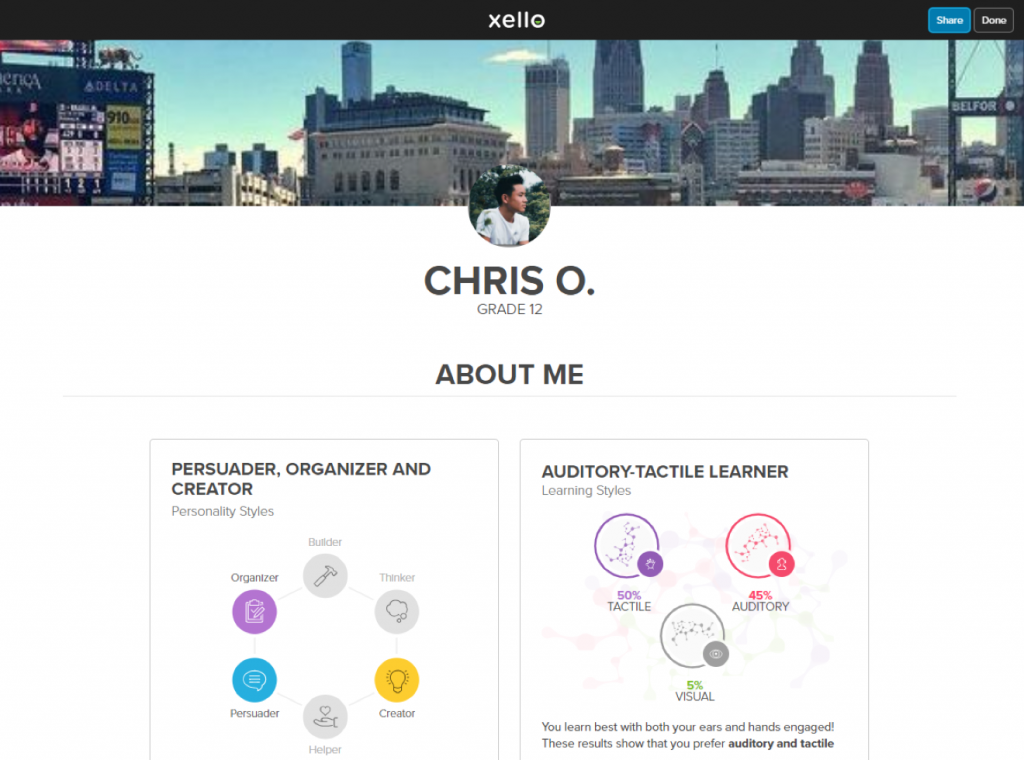 Empower Students to Build Their Talent Portfolios
As outlined in the Michigan CDM, it's required to introduce students to the purpose of a Talent Portfolio starting in grade seven.
Xello makes it simple for your students to fulfill their Talent Portfolios by completing all of the components and assessments found on Xello's About Me page.
1. To complete the requirements of the Talent Portfolio, students should fill out the Proficiencies sections and complete any digital badges in Xello—like the Personality and Learning Styles, Interests, and Favorite Clusters.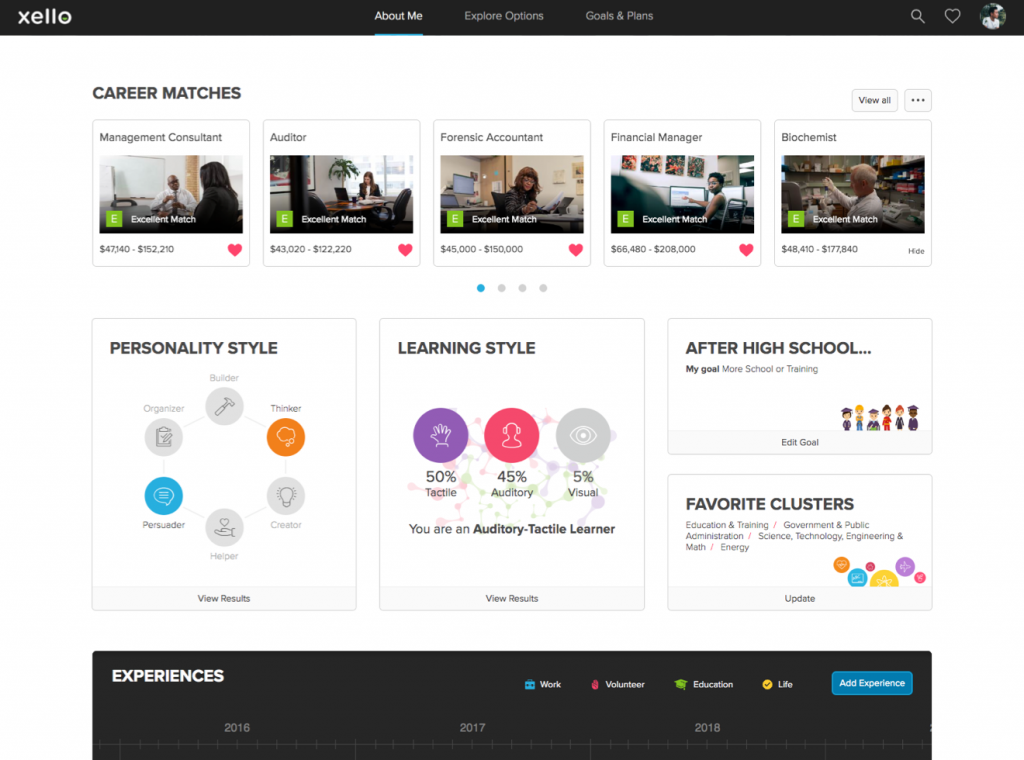 2. In addition, students should complete the Experiences and Skills section in Xello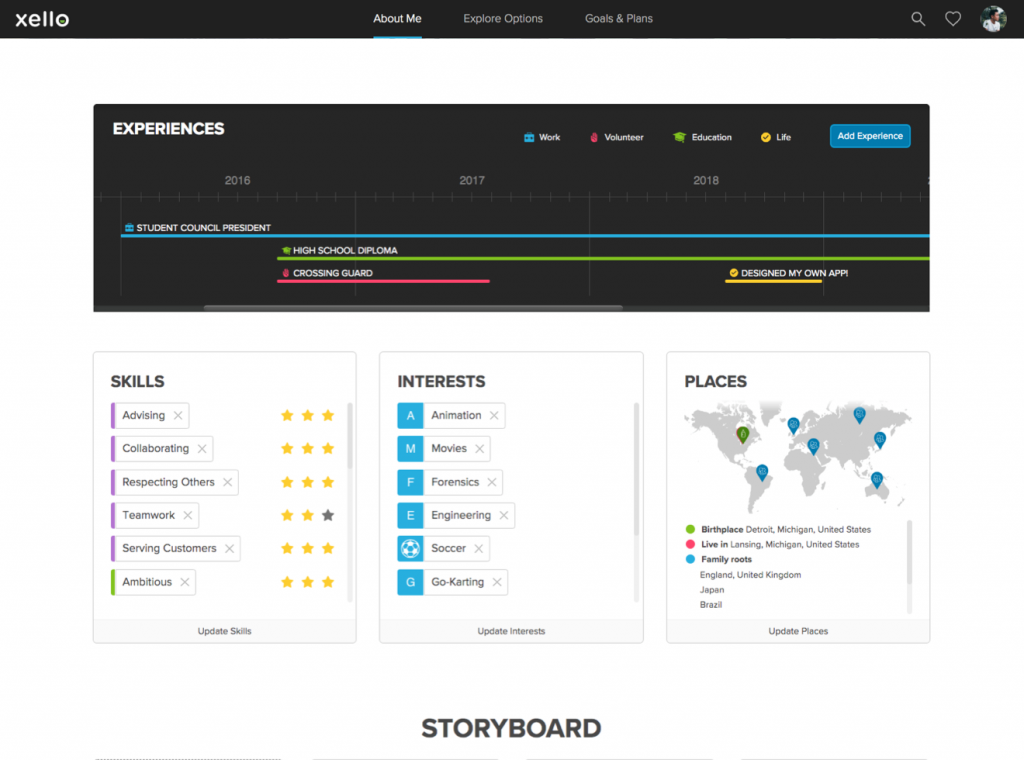 3. And don't forget! Students can add and store any accomplishments that demonstrate talents or marketable skills in the Storyboard section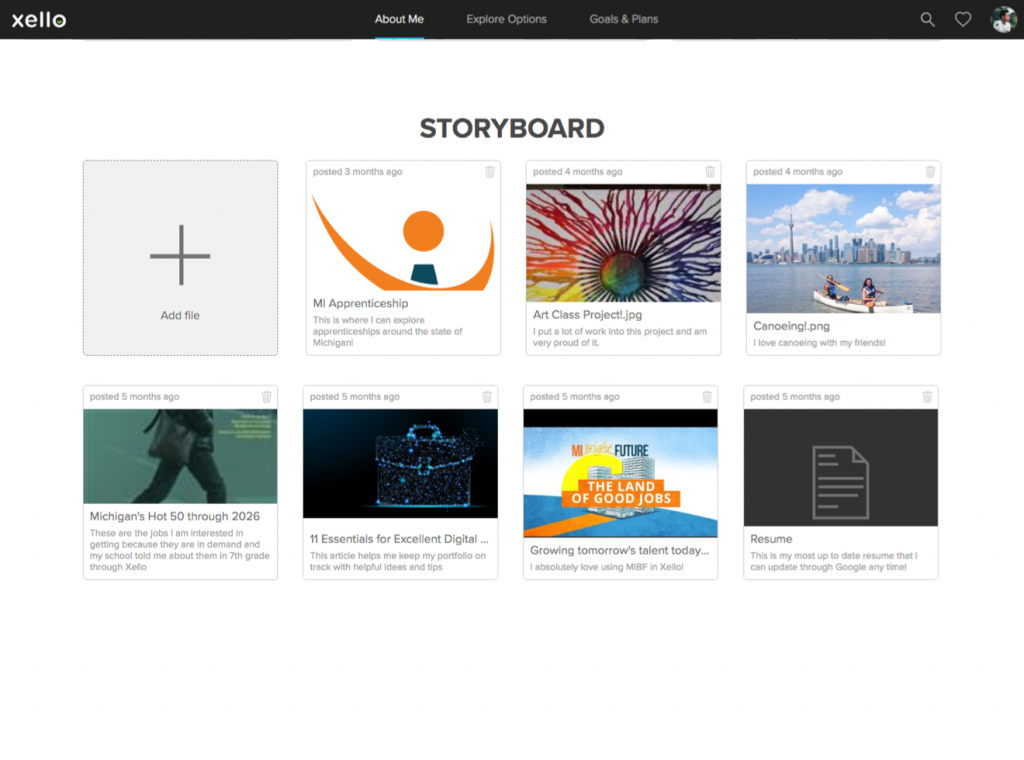 Future-Proof Your students: Complete a Four-Year Plan
One of the requirements of the Michigan CDM and EDP is for each student to complete their Course Selections. What this simply means completing the Course Planner in Xello!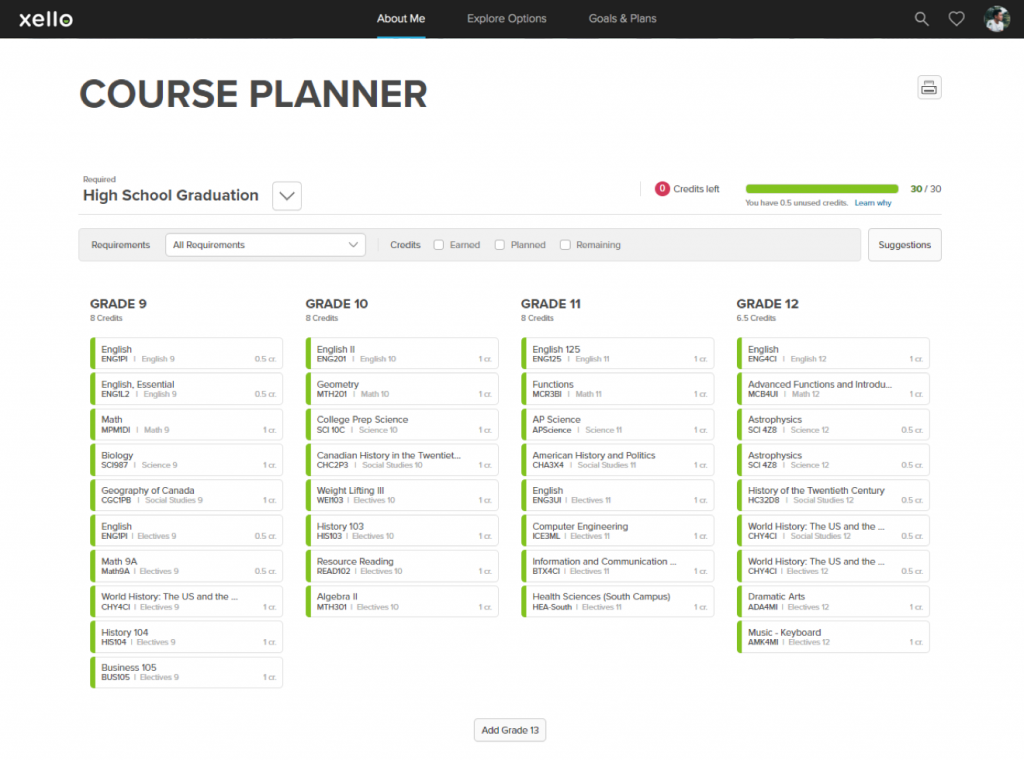 Your students can begin selecting courses in Xello by saving their favorite careers, schools, and majors, then building their individual Course Planner in the Goals and Plans section.
Michigan Educators: Fulfill the New Model and EDP with Xello
Meeting the standards of the new Michigan CDM and EDP just got easier with Xello. Curious to learn more about it?
Take a look at a grade-by-grade breakdown of activities in Xello that align with requirements of the CDM here.
---
Ready to Get Started with Xello in Your Michigan District or School?
Empower your students to take control of their future success by getting them engaged in the interactive assessments and activities in Xello. Before you know it, you'll be executing and fulfilling the standards in no time!
For more information on how to get started with the EDP and CDM in Xello, including how to pull reports and customize Xello to your district's goals, please reach out to your Success Manager or our Client Solutions team at help@xello.world.