'Ask Me Anything' Session with Xello's Founders [Webinar]
Larry Bernstein
|
August 28, 2020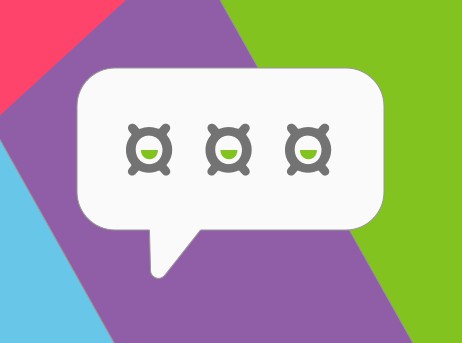 Xello's founders, Matt and Jeff, held a webinar to answer their clients' burning questions about the latest product developments and features and what's coming down the road to get students future-ready!
This summer, Xello founders Matt McQuillen and Jeff Harris hosted an interactive session on Zoom titled 'Ask Me Anything.'
Over 800 people joined the live webinar to hear from the duo who founded Xello 25 years ago.
After introductions and a brief history of Xello, Harris acknowledged the fact that it hasn't been a typical school year.
"This has been a reminder about how valuable the education system is for our communities," said Harris. 
We've seen how difficult it is for schools to operate without regular in-person classes taking place within school districts.
Educators face a dilemma as they try to balance personal, staff, and community safety with the need to educate students.
"I really marvel at the creativity, hard work and thoughtfulness districts put into their back to school planning," said Harris. 
He then went on to talk about how Xello tried to help clients as they made the shift towards remote learning.
How Xello Supported Clients During Remote Learning
Xello has been working hard to create an incredible product for students and educators for some time now.
Ever since COVID-19 created the need for remote learning, the company has strived to build a greater sense of community so educators can feel empowered to share best practices.
They've done this through creating nine roundtables (archived on the company blog) and running a series of how-to-huddles, where they've shared practical tips and suggestions on how best to use Xello to support remote learning (archived in Xello support).
Successful districts found that Xello can and should be used to support SEL and some even used the Xello lessons exclusively to support SEL.
[Also see: Our 2023 Ask-Me-Anything recap]
"There's lots of crossover from making students future ready and helping them increase their SEL skills, such as building self-awareness, self-management skills, and responsible decision making," said Harris. 
Xello also learned how other districts were successfully approaching the shift towards remote learning and communicating with their students and staff.
Successful districts were setting clear expectations and providing guidance and transparency so that students knew what to do and how to stay on task. 
The founders also talked about how using Xello's reporting features can help educators enhance virtual learning.
Educators can use these reports to keep on top of student progress online. This helps prevent students from slipping through the cracks as educators are alerted about potential issues early in the process.
Reports also provide insight into what students are interested in, and gives teachers direction on how to approach conversations with students.
Teachers and counselors can have the right conversations, after analyzing student progress through these reports.
These one on one conversations with educators can make students feel like they are still part of the school community and that their teachers care about them and their progress.
New Developments 
All of the above resources to help educators navigate the new territory of remote learning have been helpful to teachers and counselors.
But the major challenge that many educators are facing, especially in a remote or hybrid learning setting, is student disengagement. 
Xello has therefore, concentrated its efforts on finding ways to increase student engagement. 
On the product side, Xello has worked on developing a new student dashboard.
"When students log into this platform, they know exactly what's expected from them," said Harris.
The student dashboard makes student work incredibly visual, with completion status and assignments prominently displayed.
Districts have the option of opting into the new dashboard.
All the tools and resources related to college have also been given a new home – they now fall under the category of college planning. 
To determine how to enhance their college related tools, Xello reached out to students and educators to understand what tools they needed to make the college application process easier.
One issue that came up was around how students find it challenging to track the overwhelming number of dates and requirements they must keep an eye on. 
"The information overload leads to paralysis and barriers to student progress. In addition to this, the college application process places a high demand on already overworked counselors," said McQuillen. 
We took insights from students and educators and focused our efforts on helping students stay organized, take ownership and help counselors save valuable time.
Accessible from the student dashboard, the new page has three key areas: college applications, a knowledge hub, and a local scholarships search functionality. 
College Applications
The goal of the college application feature was to relieve application season anxiety by having deadlines appear on top of the page and giving students and educators a place to keep track of college applications so they can feel in control," explained McQuillen. 
Xello has also partnered with Common App to help with the college application process. 
With the ability to sync with Common App from directly within Xello, your 12th-grade students will be able to seamlessly navigate between college exploration, planning and the application phase. The experience of applying for college will be woven into the fabric of future-planning, instead of sitting outside as a separate activity.
When it comes to document requests, students will continue to request transcripts and letters of recommendation for Common App colleges from within their Application Checklists in Xello.
Requesting a transcript to submit to Common App colleges will only need to be done once – students will simply select their counselor and send the request with the click of a button.
For counselors and teachers, Xello's integration with Common App means end-to-end application management under one roof — saving them time, and the administrative headache of managing multiple systems.
Knowledge Hub
Like the section described above, the knowledge hub is geared towards multiple groups: students, parents/guardians and counselors.
"Our focus is to save counselors' time by providing them with vetted information and content that enables students to figure things out for themselves," said McQuillen.
"To determine what should be in this section, our research team worked closely with students, parents, and counselors to understand the whole college-bound journey," he explained.
We looked into figuring out the knowledge gaps and how we can best present college related information so that it's valuable and engaging.
The research team found the biggest gaps for both students and parents were understanding their options when it comes to paying for college. 
So, the knowledge hub now includes articles and short-form content on financial aid, student scholarships, FASFA, loans and grants. It's interactive and easy to read, helping students and parents navigate the 'how to pay for college' journey. 
Local Scholarships Search
Deciding where to attend college is often based on how much it will cost. 
The Xello research team found that 65% of families fund their children's college education with scholarships, covering around 30% of the total student tuition.
Yet, finding scholarships, including local scholarships, is not easy.
"When it comes to local scholarships, they often represent high impact and high feasibility opportunities because they are more targeted and there's a smaller pool of applicants," said McQuillen. 
In order to make this process easier, counselors can streamline their processes by putting local scholarships in one place.
Therefore, it's easily accessible to students and parents. In addition, counselors can look into which scholarships students are interested in and monitor progress.
Xello for Elementary
The founders also talked about Xello for Elementary.
Just like the 6-12 product, Xello for Elementary has three components – about me, exploration, and goals and plans.
In the elementary version of the product, Xello lessons have been transformed into missions.
These missions were built after examining elementary school curriculum.
"Students can save the missions as they make progress, which is great for remote learning. We built fun and excitement into the elementary experience," said McQuillen.
We know from research that the earlier students start the process of self-exploration, the better. Xello for Elementary can help students develop the building blocks needed for future career and life success.
Coming Soon: New Xello Features in the Works
The Xello team has been working hard on a new feature, which will be called the "resume builder."
The goal, through this new feature, is to get students acquainted with the basics of building a resume, helping them weave their various experiences to create a solid resume that can be sent to colleges and for employment opportunities.
In addition to this, the company is also working on introducing an integrated work-based learning model.
"We're trying to bridge the gap between school and the real world. We're doing this by showcasing those work based opportunities that you may have in multiple places and putting them all together in one place," explained McQuillen.
Students will be able to see how the opportunities they're interested in are related to careers within Xello.
This will encourage students to look at their education holistically and develop more meaningful goals and plans. 
And finally, Xello is also working on introducing a parent portal soon.
The goal of this parent portal is to help parents and guardians become more involved in their children's educational and career plans, providing them with any support and guidance they may need along the way.
"We believe in the power of conversation between students and parents and between students and educators. This should also be able to happen in a way that is fluid, interactive, simple, and conversational," said McQuillen.
The portal will allow for these conversations to take place interactively and organically. 
Questions from the Audience
The founders received a ton of questions from the audience during the webinar.
The questions included: What is Xello excited to offer next? What tips do you have for those who are just starting with Xello?
One notable question from the audience was from a Career Cruising (an earlier iteration of Xello) client, who wondered how Xello is different from Career Cruising.
"The main thing is we've taken something that was quite complex and made it elegant and simple. We knew what was needed wasn't a new version of Career Cruising, but a new student-centred approach to software designed to deliver the type of experience kids encounter in other aspects of their life," explained McQuillen.
Listeners were clearly engaged as they posed more questions than there was time for the founders to answer. They did promise to respond to each person via email.
Xello has truly proved to be an asset and is a software that can be used both in and outside the classroom.
With the latest features and some new ones that are coming, Xello can play an even bigger role in enabling schools to get their students future ready.