ECAP Arizona: Your Complete 2020 Guide
Xello Team
|
July 30, 2020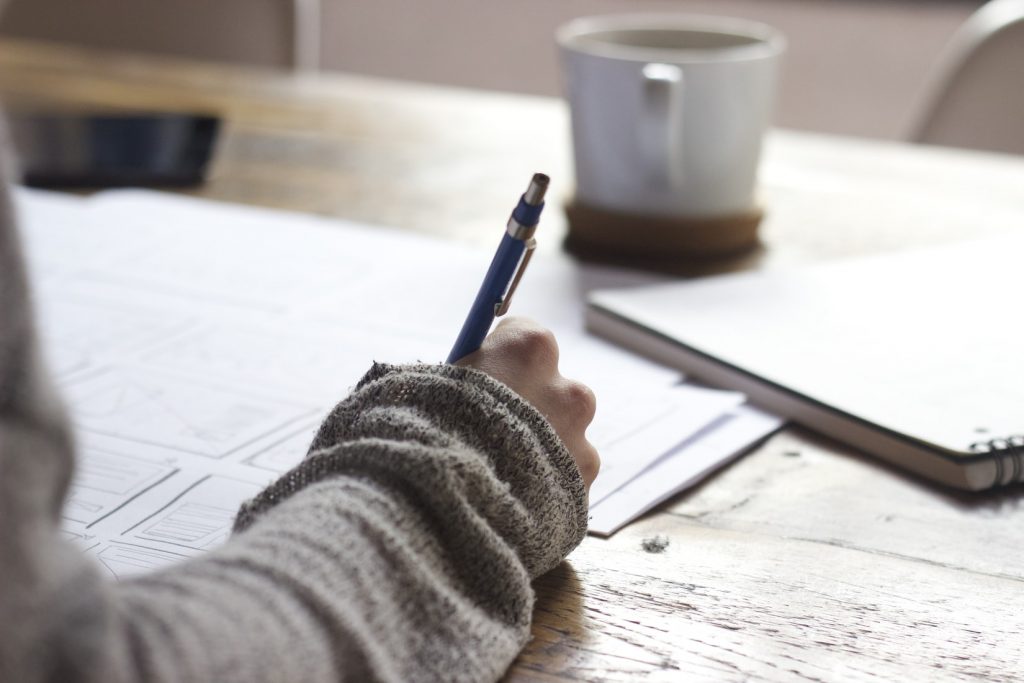 Learn everything you need to know about the Arizona ECAP, what the requirements are for students to create their own ECAPs and other essential information to set your students up for success.
The ECAP is an ongoing process that enables students to create their own individualized plans toward postsecondary success. The ECAP helps students ensure their coursework and extracurriculars are in alignment with future career pathways and reflects their unique skills, knowledge and interests.
Whether you're a student, parent or an educator, this blog has all the information you need to learn the basics about ECAP requirements as well as the tools you need to get every Arizona student, future ready!
What is the Arizona Education and Career Action Plan (ECAP)
Many states have state mandated specifications that guide students through a streamlined process of meeting certain graduation requirements.
The ECAP was put into effect in 2008, mandating that all Arizona students in grades 9–12 create portfolios that include current coursework, career aspirations, and further learning opportunities, to be completed prior to graduation.
According to the Arizona Department of Education, "An ECAP (Education and Career Action Plan) reflects a student's current plan of coursework, career aspirations, and extended learning opportunities in order to develop the student's individual academic, career goals and postsecondary plans."

The ECAP personalizes the education experience for each student, empowering them to connect their academics and extracurriculars with their unique skills, interests, and values.
The ECAP is meant to enable students to develop self-knowledge, skills and self-awareness so they can make informed decisions and become future ready.
Students identify their secondary and post-secondary plans and create a portfolio that highlights their completed activities, skills and knowledge developed during the ECAP process.
The ECAP portfolio has four components, each of which needs to be outlined, reviewed and updated annually:
Academic: The academic component involves planning coursework in alignment with high school requirements, recording postsecondary education goals and academic achievements/awards.
Career: The career aspect entails exploring career opportunities, identifying career goals aligned to students' personal interests, values and skills and exploring any educational requirements needed to achieve career goals.
Postsecondary: This component involves exploring admission requirements, completing any required applications and carving out a financial assistance plan.
Extracurricular: Students should highlight clubs, leadership opportunities, athletics, community service, work experience, internships and job shadowing experiences to enhance college applications and resumes and explore interests and skills.
According to the Arizona Department of Education, "The ECAP is both a documented plan and a process that students use with support from school counselors, teachers and parents to clarify their career goals and to refine their postsecondary plans. It helps guide their decisions about the courses and activities they choose throughout high school."
The ECAP empowers students to carve out their own future pathways and destiny by taking charge of their education and aligning it with their interests, skills and aspirations, so that they can maximize the opportunities available to them after graduation.
Frequently Asked Questions Regarding the Arizona ECAP
Who needs to be involved in the ECAP Process?
Although students are encouraged to take charge of their ECAP process, they should seek guidance from their families, guardians, teachers and counselors when developing their ECAP.
What tools can help me manage ECAP?
Previously, Arizona school districts could use the state's homegrown career information system, AzCIS.
But for the school year, 2020-2021, districts will need to pay for their own career information system or find an alternative.
If you're looking for a solution that immerses students in career exploration and planning and engages them with every aspect of the ECAP, then look no further than Xello.
Xello is a company that produces online programs for K-12 students. With engaging, modern software we enable students to complete the work necessary to meet ECAP requirements.
Xello's four-step model helps ensure students complete the work to meet the requirements of the state's ECAP, and the student Mindset and Behavior Standards outlined by ASCA:
Build self-knowledge: Students define their interests, skills, preferences and aspirations so they can explore the opportunities right for them.
Explore Options: Students learn about career possibilities and educational pathways by exploring rich engaging content and lessons.
Create a Plan: Students create dynamic actionable plans that outline the steps needed to achieve school, career and life goals.
Learn & Reassess: As students gain experience, knowledge, and skills, they can reassess and change their plans for the future.
Can an ECAP replace an IEP or a CTE-POS?
According to the Arizona Department of Education, ECAP complements other individual plans such as the Individual Education Plan (IEP) in Special Education or Programs of Study (POS) in Career and Technical Education. The ECAP is a school-wide effort that involves all students and school staff.
Other Essential Information about the Arizona ECAP
ECAP information for educators
If you're an educator, you can direct students to relevant resources so they can learn about careers based on their skills and interests.
Xello is one platform that provides students with all the relevant career and postsecondary options available to them beyond high school, based on each student's unique skills and interests.
As an educator, it's your job to nurture students' strengths and guide them to become future ready so positive reinforcement and encouragement to students on developing their ECAP will go a long way.
ECAP information for parents and guardians
Review your child's ECAP regularly with them. Pay attention to their likes and dislikes and how these develop over the course of their middle and high school years.
Reach out to your child's teachers and counselors to get a better understanding of your child's strengths and weaknesses so you can support them with their ECAP.
ECAP information for students
Make sure you store all your course information, extracurricular activities and goals in one place so you can easily keep track of what's needed as you transition to higher grades and adjust your ECAP.
Be open to exploring various pathways, whether postsecondary options or various careers, so that you're on your way towards becoming future ready.
Additional Resources
ECAP Brochure
ECAP at a Glance Handout
Arizona Education and Career Action Plan (ECAP) Implementation Assessment
Ensuring High-Quality ECAP Implementation with Xello
Conclusion
Whichever tool you decide to use to help students meet their Education and Career Action Plan requirements, it's important to ensure they are immersed and invested in the process.
Do you have questions about how your district can successfully implement ECAP requirements? Just click on the link below to book a call with our education consultants and they'll be happy to assist.