Empowering Florida's K-12 Students to Become College and Career Ready for 2020-21
Megan Santos
|
August 26, 2020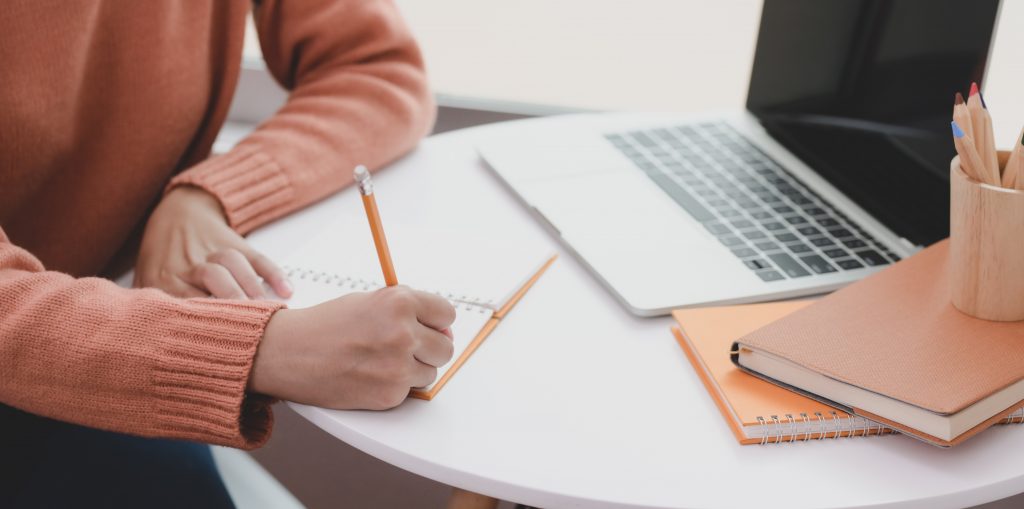 Learn about the college and career readiness environment in Florida and the tools that can help prepare your K-12 students to become college, career and military ready.
States and districts across the United States have created various college and career readiness initiatives to help their students become ready for postsecondary education, as well as gain critical skills to thrive in the job market.
According to EdWeek, there are over two million K-12 students in the state of Florida.
This means Florida school districts have to meet the needs of diverse students and ensure they're exposed to all pathways, whether that entails two year or four year college, technical or vocational education, military, employment or apprenticeship.

But what does it really mean for a K-12 student in Florida to be college and career ready? Let's dive in to see how the state of Florida looks at college and career readiness.
College and Career Readiness in Florida
According to the Florida Department of Education, college and career readiness in Florida means the following:
"Students are considered college and career ready when they have the knowledge, skills, and academic preparation needed to enroll and succeed in introductory college credit-bearing courses within an associate or baccalaureate degree program without the need for remediation. These same attributes and levels of achievement are needed for entry into and success in postsecondary workforce education or directly into a job that offers gainful employment and career advancement."
College and Career Ready Metrics
Florida educators can evaluate college and career ready metrics by looking at student achievement status on state tests, student growth on state tests, student performance in advanced course work, including AP or IB exams and dual enrolment course grades.
Other accountability metrics include assessing career preparedness performance, including earning credentials or certificates, performance on WorkKeys, and grades in career and technical education courses
For a more comprehensive list of college and career ready metrics, you can visit the College and Career Readiness and Success Center website.
College and Career Readiness Initiative
The State of Florida launched the College and Career Readiness Initiative (FCCRI) to "improve student readiness for postsecondary education and promote success after high school graduation."
The main goal of launching the FCCRI was to ensure that placement testing would empower Florida schools to offer students instruction and support when entering postsecondary programs.
This was done to improve college and career readiness in Florida's K-12 schools and raise college completion rates.
Many educators, however, have criticized the FCCRI as being too focused on the college aspect. This means many students who may be interested in other pathways may feel neglected.
According to an article on college and career readiness published in the PDK:
"Contrary to the FCCRI's assumption that all students are motivated to prepare for college, teachers report that many students do not see college as attainable for them, and neither FCCRI nor the school provides any evidence to suggest otherwise."
So, how is Florida exposing K-12 students to other pathways, such as technical education? The House Bill 7071, also known as HB 7071, will give you more information.
Florida's House Bill 7071
A bill related to workforce education was passed and signed by Governor Ron DeSantis in July 2019. The bill delves into topics pertaining to career and technical education at the middle school, high school and post-secondary level.
According to the bill, students at the middle school level must successfully complete one course in career and education planning in 6th, 7th or 8th grade.
The course must be internet based and customizable, include research-based assessments to help students in figuring out educational and career options and goals and result in a completed, personalized academic and career plan that can be revised as the student transitions from middle to high school.

At the secondary and post-secondary levels, the bill highlights criteria for apprenticable occupations, dual enrolment programs and offers information on action required for funds for operation of workforce education programs.
Full information on the House Bill 7071 can be found here.
Tools to Get Your Florida Students College and Career Ready
The state of Florida recently announced the planned discontinuation of specific programs and services provided by the Florida Virtual Campus (FLVC) to K-12 schools, districts and stakeholders.
Because of vetoed funding, this includes the discontinuation of MyCareerShines, the statewide education and career planning system used by K-12 schools in Florida.
If you're looking for a solution that immerses students in career exploration and planning and empowers them to become college, career, military, and future-ready, then look no further than Xello.
Xello is a company that produces online programs for K-12 students. With engaging, modern software we help every student, regardless of background, ability, or pathway, understand their future academic and career possibilities.
In fact, one of the reasons the School District of Osceola County in Florida decided to get Xello for K-12 for their entire district was because of Xello's student-centered approach. Here's what Anthony Cook, Coordinator of College and Career Counseling at the School District of Osceola County says about their reason for choosing Xello:
What really jumped out to us about Xello was the student centered component of the program. It's modern, up to date and so student friendly. Ease of access and usage was a big thing that stood out for us as well. And the fact that Xello embeds SEL components within lessons really appealed to our counselors.
Xello helps students discover relevant college, university, trade, and career options based on their personality, skills, and knowledge.
Our comprehensive college planning tools help students prepare for college and they can explore colleges, apply for scholarships, such as FAFSA, send transcripts and order letters of recommendation, all in one platform.
Proper career exploration and planning within this full K-12 platform can help students land the right pre-apprenticeship programs, improving engagement in these programs. Xello also includes work-based learning components for those opting for the CTE pathway option, helping meet criteria laid out in House Bill 7071.
Xello's four-step model includes the following core components:
Build self-knowledge: Students define their interests, skills, preferences and aspirations so they can explore the opportunities right for them.
Explore Options: Students learn about career possibilities and educational pathways by exploring rich engaging content and lessons.
Create a Plan: Students create dynamic actionable plans that outline the steps needed to achieve school, career and life goals.
Learn & Reassess: As students gain experience, knowledge, and skills, they can reassess and change their plans for the future.
With Xello, you can enable counselors and teachers to scale delivery of personalized academic support and career guidance through integrated college planning and application workflows, built-in-4 year planning, and powerful reporting to monitor and track progress.
Additional Resources 
House Bill 7071
Florida Department of Education Website
Florida's Economic Security Report
Florida's College and Career Readiness Initiative
College and Career Readiness and Success Center
The Condition of College and Career Readiness: Florida Key Findings
K-12 Florida Standards
PDF Document: Empowering Florida Students to Become College, Career & Military Ready
10 Reasons Why Educators Choose Xello
PDF Document: Say Hello to Xello
Conclusion
Whichever tool you decide to use to help students become college and career ready, it's important to ensure they are immersed and invested in the process.
Do you have questions about how your district can successfully implement Xello? Just click on the link below to book a call with our education consultants and they'll be happy to assist.