Examining The Digital Divide: What Does it Look Like Now and How Are Districts Supporting Students Without Wifi?
Heather Hudson
|
January 25, 2021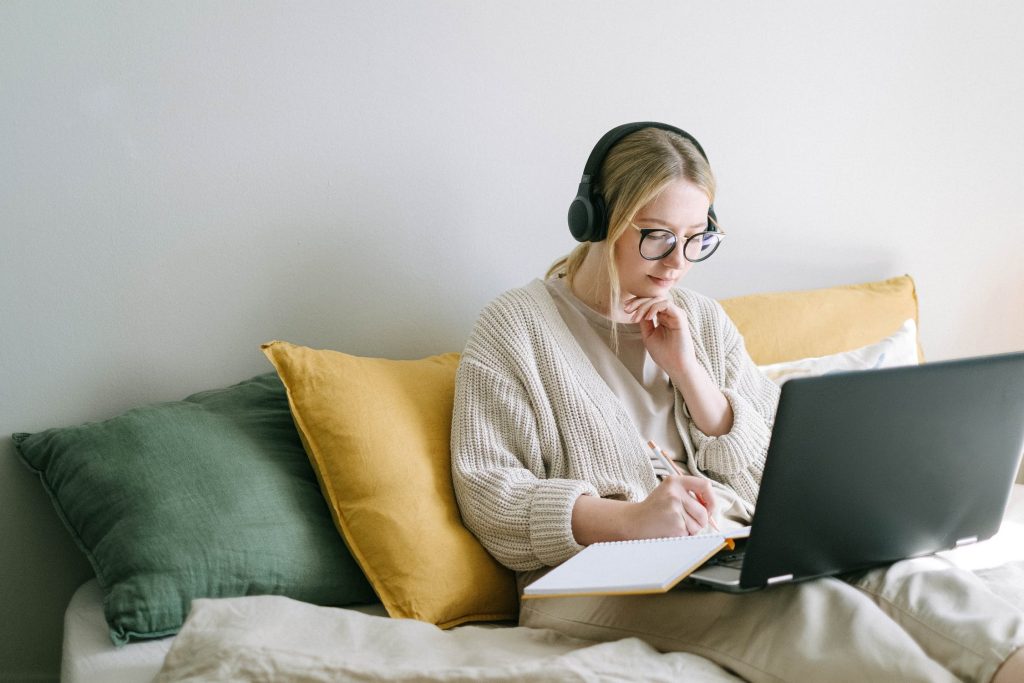 COVID-19 is shining a light on the ever-widening 'homework gap'. Here's how bad it is – and what's being done about it.
Clarissa and Mark are both 9th grade students. At the start of the 2019/2020 school year, they were class reps on their student council, participated in sports and other clubs, and were both on their way to the top of the honor roll. 
When COVID-19 forced schools to shut down in March 2020, everything changed. After a rocky start to remote learning, Clarissa found her footing. Every morning, she pulled out her brand-new laptop and logged onto her virtual classes via a high-speed Internet connection. She was able to stay on top of homework assignments, participate in breakout sessions during class, and communicate with her teachers by email and chat. She completed the 9th grade and is now working through the 10th grade remotely. Her grades and spirits remain high, despite the tumult in the wider world. 
Things are different for Mark. He and his family live in a rural area 30 minutes outside the city limits. He shares a district-issued laptop with one of his younger siblings and does not have reliable access to Wifi because of their remote location. Inconsistent access to technology has meant that Mark feels disconnected from learning. When he started 10th grade math virtually in September, he wasn't familiar with some of the concepts he missed at the end of last spring. Being included in the honor roll will not be part of his sophomore year.
Mark and Clarissa are the living embodiment of the digital divide – the gap between students who have access to technology and those who don't. This includes access to hardware like laptops and tablets as well as Wifi that provides connectivity and enables Internet use.
The digital divide is not new. The Conversation reports that "it's been undermining the academic success of students from poor families since well before the pandemic." The effects of the coronavirus have only served to highlight and widen the gap. Like Mark, many students remain unable to fully participate in remote learning.
This issue is particularly pernicious for racialized students. Before COVID-19, a Pew Research study found that 1 in 5 Black teens in the U.S. were unable to do their homework because of poor Internet access at home; and 21 percent used public Wifi to do homework. 
It's no surprise that students like Clarissa, who have consistent access to technology, perform better. "Federal data show that students who used computers or had internet at home consistently showed higher achievement scores in reading, math and science," reports The Conversation.
What does the digital divide look like during COVID-19?
When it comes to spotty access to Wifi and other technology, Mark is far from alone:
What are districts doing to support students without consistent access to technology and Wifi?
Many school districts across the country have refused to give up on the students who aren't able to fully participate in remote learning due to poor access to technology. Partnerships with local businesses and creative ways to connect with students have proven to be promising ways to work toward equity in education during a truly challenging time in history. 
Governments, businesses, and non-profits across the country are teaming up to create programs that offer free internet access to K-12 students, including in

Washington, DC

(for the 2020/21 school year),

Philadelphia

(through June 2022) and

Chicago

(over the next four years). The Philadelphia initiative is also providing digital skills training and tech support, as well as devices such as Chromebooks, tablets, and computers.

Recognizing that 4,000 of its 50,000 students in

the Charleston County School District

didn't have internet access at home, the district strengthened the Wifi output signal inside schools so students nearby could tap into it from the parking lot. They also parked 10 Wifi-enabled school buses at 30 sites throughout the district every day.

Many educators record lessons so students and families can watch when they have access to Wifi – and can view more than once if they're confused about a concept. Teachers then make themselves available for questions during designated times.

A National Center for Rural Education Research Networks (NCRERN) study found rural school districts were devising resourceful solutions to help families connect to remote learning. As reported by

Brookings

, these included:
Mapping locations in the local community that offer free internet access

Buying cellular data for students who have phones or tablets

Connecting families with companies that offer free or low-cost internet

Setting up hotspots and other work areas on school grounds so students can download resources and upload assignments.
Help is on the way 
Addressing the digital divide is said to be a priority for the Biden administration, which is naming a new director of the Office of Educational Technology, as well as an acting chair of the Federal Communications Commission (FCC) that oversees an internet discount program for schools. The 74 reports that, "Senate Democrats have proposed using the FCC's E-Rate program to eliminate the 'homework gap' by extending the telecommunications discount for schools and libraries to cover broadband access in students' homes."
In addition, the recently announced COVID Relief Bill 2020 introduced a $3.2 billion Emergency Broadband Benefit, which will see households receive up to $50/month for internet service ($75 on tribal lands), among other benefits.
The digital divide may feel like a gaping chasm for those districts that see firsthand the disparate experiences of students like Clarissa and Mark. COVID-19 is shining a light on a problem that has been festering for decades. With new announcements of federal aid, renewed corporate generosity, and increasingly creative educational solutions, the gap may be gradually closing.