How Are Campus Ambassadors Recruited and Selected?
Jen Roberts
|
April 24, 2023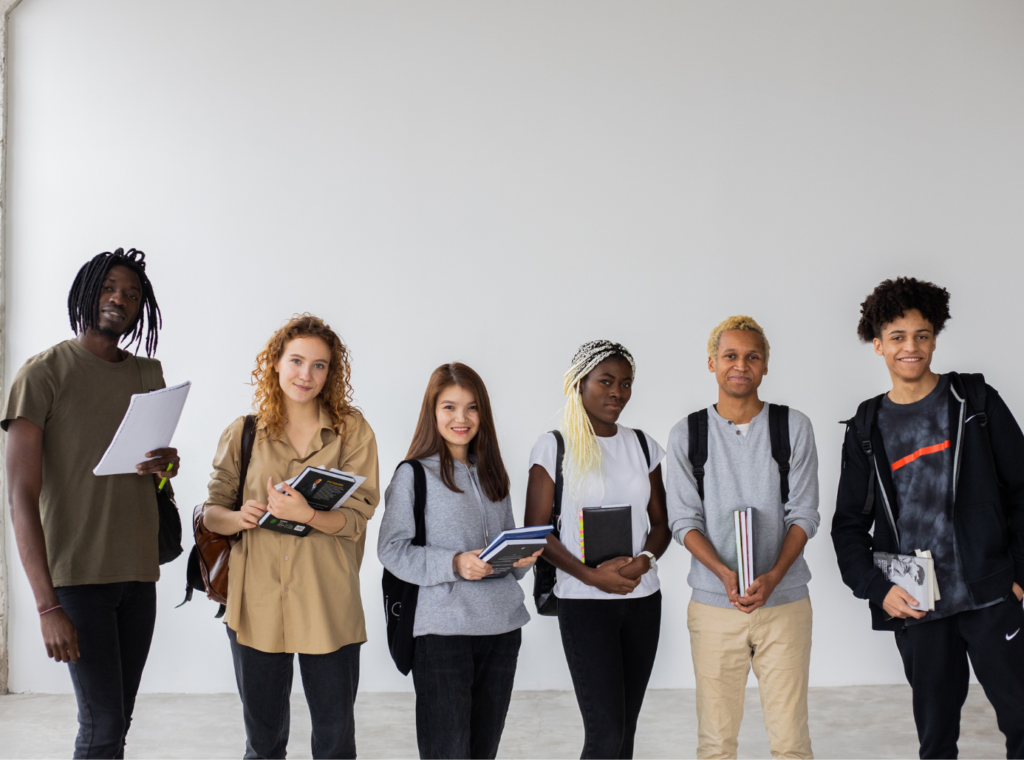 Ever wonder how campus ambassadors are chosen? Read on.
Student ambassadors serve as a representative of the college and admissions office by planning and participating in recruitment activities. They play a pivotal role in helping schools increase awareness about its academic programs and the overall student experience. Ambassadors can be seen participating in the following activities:
Greeting the public at student services and admission events
Conducting campus tours
Assisting with events put on by specific departments
Mentoring students about how to be successful in college
Assisting with office tasks
Serving as a representative at college events
Student ambassadors gain important leadership skills and experience that can help build resumes and scholarship applications, but many students volunteer their time simply because they feel pride in their school. Since student ambassadors are serving as the face of campus to the community, it's important that schools find the right students for the job.
What Makes an Exceptional Campus Ambassador?
Campus ambassadors represent schools and connect with potential students, so they should be involved and passionate about their campus experience and be great communicators.
These are the students who have not only taken advantage of the opportunities available to them but have done well with them. From this group of students, you want to identify the ones who can communicate their experiences with ease. A campus ambassador might lead tour groups, give presentations, participate in tabling events, and post on social media, so the ability to communicate is key to succeeding in this work.
It might be helpful to create a campus ambassador profile in the same way you'd create a profile for an open position at a company. What characteristics would an ideal ambassador have? Do they need to be a certain year in school? Be involved in extracurricular activities? Have a certain grade point average? These are all considerations to address in the profile.
We conducted research on college admission ambassador positions at 13 private and public universities and colleges across the country and found out that overall they had the following criteria and expectations for ambassadors:
Abide by the college's honor system
Attend training sessions
Maintain a cumulative GPA of 3.0 or higher
Understand the workings of the admissions office
Display leadership, organizational, writing, and public speaking skills
Work well with others
Be sensitive to the needs of students
Display a friendly, enthusiastic demeanor
Possess excellent communication skills, including written, interpersonal, and group
Helpful Tips for Recruiting Ambassadors
Post an announcement or hang flyers on campus. One of the most effective ways to reach students is to use the school's announcement system. Some schools will have an organized online platform for announcements and others might have a physical location where flyers can be hung. This is a great way to reach all students who may be interested in being an ambassador.
Ask faculty and club sponsors for informal recommendations. Go to the people who work the closest with students. They will know which students have the characteristics and drive to be great ambassadors.
Use social media to connect with students. Meet students where they are by posting on the school's social media account. Utilize hashtags to create momentum about the ambassador program and make the posts easily searchable.
Make sure to emphasize the benefits of serving as a campus ambassador to students. In addition to meeting new people, honing communication skills, and helping build a resume, being a student ambassador is fun and a great way to fully engage in the campus experience.
How to Hire Campus Ambassadors
Once you've identified a pool of potential campus ambassadors, you'll want to identify the students who will be best in the position.
1. Create an application. An application process serves two purposes: it helps students understand the importance of the role and helps the selection committee pick the best students for the job.
By requiring an application, you will identify the students who are more interested in becoming a campus ambassador. Uninterested students, who may meet the criteria for which you are looking, won't take the time to complete an application. The application will narrow the pool to students who are truly interested in the role.
Use the application as an opportunity to learn what students love about their campus experience, their favorite memory, their favorite class, etc. These are the stories that campus ambassadors will share with others, so use the application as a chance to hear them first.
Require formal faculty recommendations as part of the application process. This will help the selection committee better understand each student's strengths and weaknesses.
A typical application will include one essay, a resume, and two letters of recommendation. Selected students will then be invited for an interview.
2. Interview students. Short interviews with potential ambassadors will help the selection committee determine which students would be best in the role. Use the interview as an opportunity to learn about a student's experience on campus, their motivation for being an ambassador, and their comfortability speaking in front of others.
3. Prioritize diversity in ambassador selection. Representation matters. Make sure the ambassadors you hire represent the student population.
Will Ambassadors Be Compensated?
Though the ambassador position is mostly voluntary, students can receive a financial scholarship in the form of a stipend at the end of the semester. In some cases, returning ambassadors are paid an hourly wage or an academic scholarship.
Remember: Make the Campus Ambassador Experience Fun!
Once you've hired your campus ambassadors, the key to a successful program is to make it fun. Students should enjoy serving as a campus ambassador, so create team-building events and other fun activities to help create enthusiasm around the position.
Find examples of successful ambassador programs to serve as a model to your own. Oriflamme at Saint Louis University is a great example. This group of students mentor and guide new students to the college experience in that critical first week of school. The group began with 16 men in 1963 and has grown to its current 180 student leaders. It is cool to be a member of Oriflamme, and the ambassadors take great pride in their role and are enthusiastic examples of what it means to be a student on the SLU campus.
Use social media, matching t-shirts, and exclusive events as ways to make it fun for the ambassadors. This enthusiasm will make the program more successful in connecting and recruiting future students.