Summer 2022 Release Roundup: What's New in Xello?
Heather Hudson
|
August 4, 2022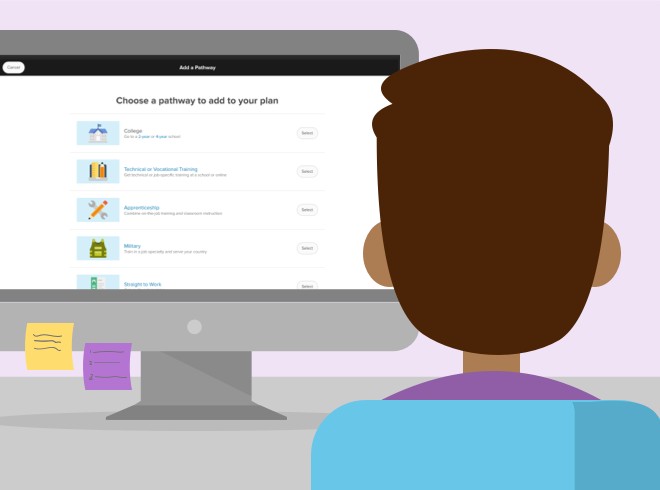 We're introducing some enhancements and brand new features in Xello to help students, educators, and counselors make the most of the college and career planning process.
School may be out for summer but, here at Xello, we remain focused on improving our future readiness solution for all of our users. We take the feedback of students, educators, and counselors very seriously and work hand-in-hand with you to build a better product that's tailored to your needs.
Here are some exciting new releases that are poised to be game changers this fall. Which one will be your favorite new feature?
1. Plans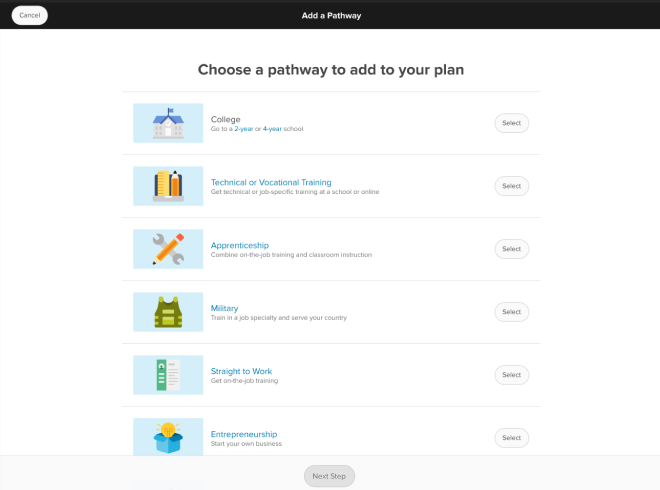 We are committed to helping every student build a successful future, no matter which post-secondary pathway they choose. From college to apprenticeships to technical training and entrepreneurships – there are many paths that can lead to a meaningful and successful life. Xello's new and improved Plans tool helps students find the path that's best for them and prepare for life after graduation.
Here's how Plans empowers students to chart a course for a future as singular as they are:
New engaging pathway profiles educate students about their options and show them what life might look like if they choose a given path. What careers will be open to them? What will their finances look like? What education and training will they need to get there?
Tailored to-do list suggestions help students craft actionable next steps to turn their plans into reality.
Educational videos, accessible writing, and modern designs engage students and make future-planning fun.
For educators: easy-to-read reports show Plans by student grade / year group or pathway, so they can provide tailored support and guidance.
2. For Texas Districts: Career, College, and Military Readiness (CCMR) Tracking Tools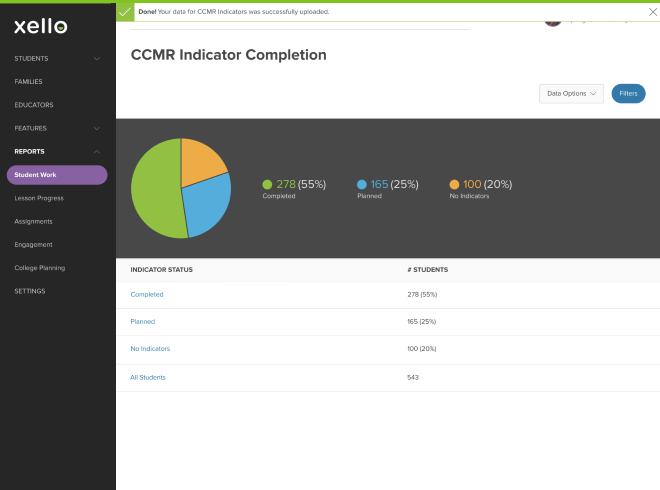 Texas educators and counselors now have brand new tracking tools that give them a clear window into their students' career, college, and military readiness indicators. Students can learn about CCMR indicators from their Xello account and indicate which ones they intend to complete.
Here's how it'll make a difference:
With clear visibility to CCMR, educators and counselors can provide more effective, targeted support to each student and empower them to take charge of their future. They can also bulk upload CCMR indicator data or update completion status right from Xello, saving time and resources.
Students can learn about CCMR indicators and mark the ones they want to complete and take control of their destinies by monitoring their progress and identifying the next steps to completing the indicators.
3. Xello Academy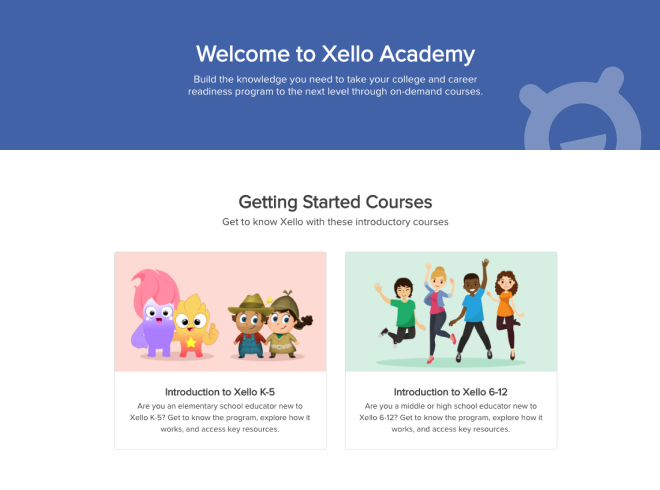 Educators have tons of great tools at their fingertips but often don't have the time to learn how to get the most out of them. Enter Xello Academy: bite-sized courses that help educators get the most out of Xello.
Xello Academy courses are designed with educators in mind:
Self-paced and self-scheduled to accommodate busy schedules.
Engaging and interactive, they give educators the foundational Xello skills they need to support and guide their students through future readiness activities.
Free with every Xello subscription and easily accessible within Xello.
Can contribute to professional development hours (certification of completion is provided).
4. College Applications by Student Report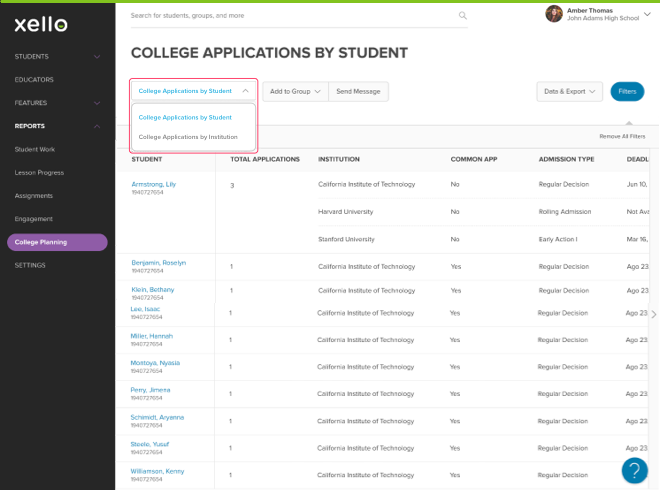 Our new College Applications by Student Report makes it easier than ever for educators and counselors to give individualized guidance and support to college-bound students.
This report on college planning is a quick and easy way to:
See the colleges to which your students are applying.
Monitor the status of application requirements.
Be aware of which students haven't started an application.
5. Transcript Tagging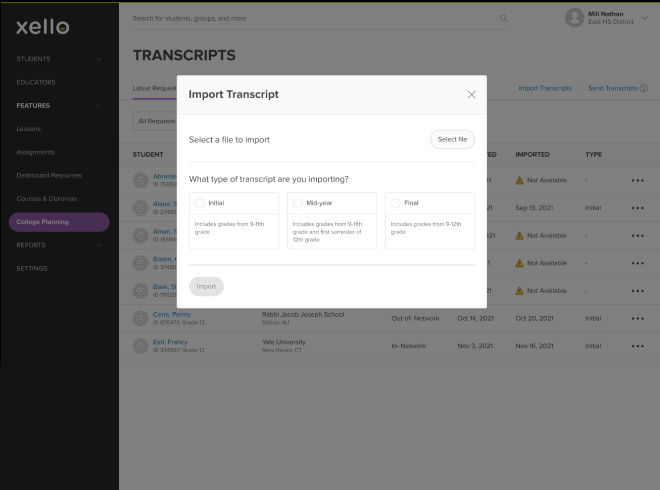 We're excited to introduce an enhancement to our transcripts feature. With Transcript Tagging, educators and counselors can tag transcripts as initial, mid-year, or final as they're uploaded. This allows educators and counselors to stay organized and ensure you're sending the right documents with college applications.
6. Family Educational Rights and Privacy Act (FERPA) Waiver Visibility for Common App Applications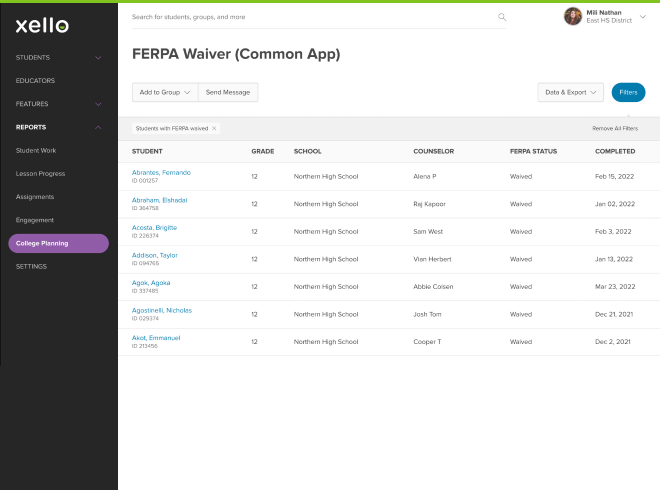 For the 2020/21 school year, we partnered with Common App, a college admission solution through which high school seniors can apply to college. Now educators and counselors can view students' FERPA waiver status right from Xello to help them fill out college forms for students with confidence.
Educators can review students' FERPA status from the College Planning tab of their student profile or check out the new FERPA Waiver report, which can be filtered by group, FERPA status, gender and/or educator to get the detailed information you need.
7. Coming Soon: Easily Save Common App Forms
Xello's Common App integration gives students a quicker and easier application experience while centralizing and streamlining the application management process for educators.
Soon, educators will be able to save their progress on Common App forms in Xello. This will save them time and effort by making it possible to work ahead, save their progress, and return later to attach transcripts or other documents once they're available.
What's Next?
Watch Now: our Back-to-School Ask-me-Anything (AMA) where our founders shared the latest enhancements coming to Xello this academic year.
Wondering how to incorporate these latest releases into your training plans, or engagement activities? Contact your Success Manager to learn how. They'd be happy to book a start-of-the-year conversation to kickstart your program this academic year.
In the meantime, you can learn more about Xello tools and update your training plans with these resources: