Preparing for College: Guiding Your Students Through Financial Aid Options & FAFSA
Kate McKenzie
|
October 1, 2021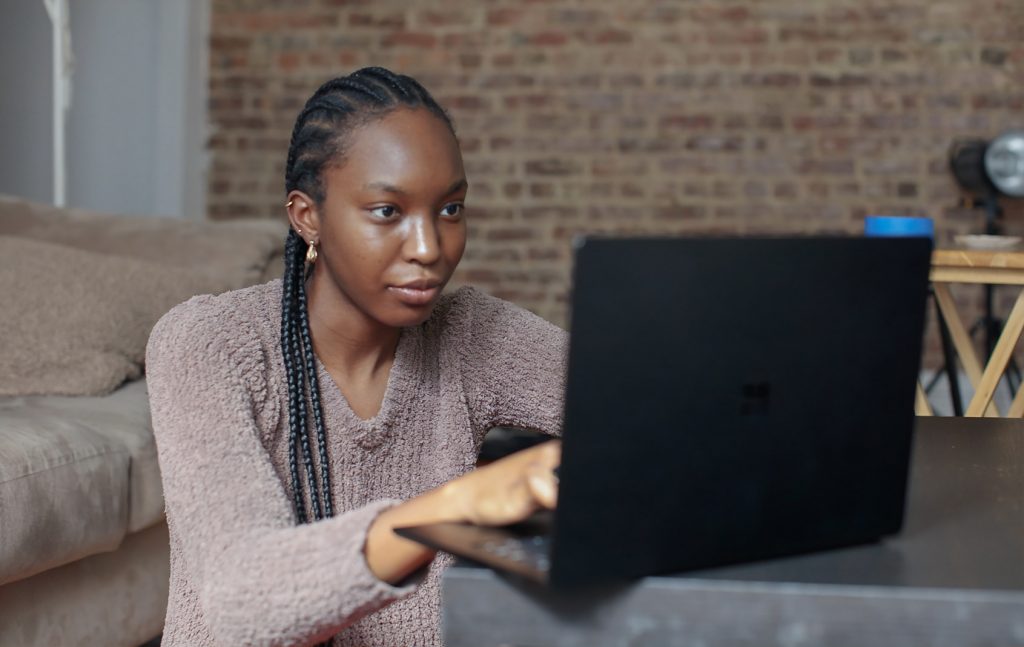 Learn how counselors can help ease the financial burden of college for students, as well as additional recommendations to pass along to families navigating the college application process for the first time.
"Where do you want to go to college?" This may be the most dreaded topic of conversation for juniors and seniors in high school. As a society, we put so much pressure on the college decision. We act as if kids must find the perfect fit to ensure all of their academic needs, social opportunities, and extracurricular interests are met. 
This all-or-nothing mindset, paired with the application process itself, makes the whole "growing up thing" quite daunting for a seventeen year old. Families and educators try to help: check-list tasks such as completing the Common App, requesting recommendation letters, and writing essays are emphasized in assemblies and communications. These reminders, of course, are important; we want students to meet deadlines and choose majors specific to their passions. 
However, if we really want future generations to be successful, we should instead ask about where they see themselves after those college years. 
Whenever I ask my own students how they picture their life in ten years, none of their answers involve crippling debt. Yet, if schools don't talk about paying for college and guide these kids through making smart financial decisions, that's exactly where they'll be, right alongside our current millennials. 
Below are some suggestions for counselors to help ease the financial burden of college for students, as well as additional recommendations to pass along to families navigating the college application process for the first time. You can also watch our October 2021 Remote Roundtable, featuring two Xello clients who are helping their students navigate their options to pay for college.
Be a Resource for Students & Families  
Applying for college, and then deciding on which to attend, can be incredibly stressful for students and families alike. There are two ways counselors can proactively help minimize these feelings: by providing college guidance and offering coping strategies for big emotions. 
Communicate Regularly About College Planning and Financial Aid
Now that districts are investing more time and money into future readiness programming, it's usually not the dilemma of students determining their preferred career cluster, but instead where to even start in the application process. 
There are a lot of comprehensive guides out there for students, families, and counselors alike. U.S. News created an easy-to-follow handbook that helps readers understand the steps and timelines for applications and financial aid. The Best Schools, a website that provides in-depth rankings of programs and universities, not only offers steps for applying to college, but also suggests questions and activities to help students prioritize deciding factors when selecting a school.
Since many districts are still remote, and in-person schools aren't allowing parents in buildings, how can counselors connect with these stakeholders? Like we've seen since last March, educators are coming up with creative solutions to meet the needs of their students. 
Many counselors are still electing to meet with grade levels virtually or choose to visit individual classrooms to deliver important content. By holding office hours, additional information sessions, and targeted small groups, counselors can continue to support students through the college planning process. Another way to distribute information is by utilizing online learning platforms, such as Schoology, Google Classrooms, and Blackboard, to announce financial aid deadlines and local scholarship opportunities. 
Besides offering Tier I support, counselors are meeting with students one-on-one to discuss goals and walk through vital application steps, such as requesting recommendation letters and transcripts. 
Counselors also have the responsibility of communicating these expectations with families. By hosting virtual coffee chats and evening Q&As, as well as sending out informational newsletters, educators can help distribute resources surrounding college and financial aid applications. This onboarding of families is incredibly important, as it creates a web of support for students navigating through an exciting yet stressful time in their lives. 
Assist Students Combat Anxiety with Coping Strategies
Application stress is a real thing; it's hard for seniors to manage future planning, regular school work, sports, extra curriculars, and a social life at the same time. Therefore, it's imperative that students are not only warned about these potential feelings, but are also provided a list of suggestions to help them combat this specific anxiety. 
Similarly, counselors should equip families with ways to help their teen navigate the pressures of college applications. By using evidence-based strategies at home, parents can help their child develop appropriate coping strategies that improve self-regulation.
Make Sure Students Understand Financial Aid 
Financial aid is funded by various sources, such as federal and state agencies, colleges, high schools, foundations, and corporations. In order to be granted financial aid, students must complete the Free Application for Federal Student Aid (FAFSA) by answering a series of questions regarding family makeup and finances. States and colleges also use this data to award eligibility for their own financial assistance. Once the aid is offered, students have the ability to accept or deny the offer.
Below are the various types of financial aid students can apply for and receive. It is essential for them to know the difference, especially between those that are gifted and those that must be paid back with interest. 
Federal Student Loans
These fixed-rate loans from the government are the main source of granted financial aid. It is important to stress to students and families that before a loan is accepted, they must understand all of the conditions and their own responsibilities.
Federal Grants
Federal grants do not have to be repaid. Most grants are only given to students in financial need, such as the Pell Grant, which is awarded to students whose families earn an average of $40,000 or less per year. The Pell Grant is a good option to share with families who may believe money is standing in the way of their son or daughter receiving higher education. 
CSS Profiles
The College Board's own application, CSS Profile, is utilized by over 400 schools and organizations, and uses sources outside of the federal government to award financial aid. While there is a $25 fee for students to submit their information, the CSS Profile stands apart from FAFSA because it allows for families to report COVID's impact on their family finances. 
Merit Aid
Merit aid can be awarded by an institution, college, or private organization to a student for a specific talent or ability. According to a survey by U.S. News, the average percentage of full-time students who were awarded merit aid in 2019-2020 was 16%. Some schools do not give out merit aid, and others require students to continue meeting qualifications, such as a specified grade point average. Therefore, students should not rely on paying for college using solely this financial aid option. 
Peace Corps & ROTC
Students involved in specific groups, such as the Peace Corps or the Reserve Officers' Training Corps program (ROTC) may receive additional funds to help pay for college. This financial aid, for example, may include a scholarship that covers either tuition, fees and books, or room and board.
Work Study
This program provides part-time work, typically related to the student's coursework, to help cover college-related expenses. Students will earn at least minimum wage and work the number of hours allotted in their financial aid letter. For more information about how work study financial aid can help your students pay for college, visit the Federal Student Aid website.
Help Students Meet Financial Aid Deadlines
Meeting the set deadlines is critical for students to receive financial aid. Sharing these dates often and through numerous platforms will help students plan and prioritize. Not only do they need to consider national cutoffs, they should also review their state's specific deadlines to be eligible for any grants or scholarships. In fact, it is recommended that students submit their FAFSA as soon as they can, since money is granted on a first-come-first-serve basis. This is especially important to share, since experts expect that there will be a rise in families requesting and qualifying for financial aid this year due to COVID-19.
Ensure Students Are Being Realistic About College Costs
For students who aren't used to budgeting money, balancing checkbooks, and paying bills, most numbers on the screen look just like that– numbers. To understand the scope and sequence of paying for college, students must be equipped with information and tools to help them make the best decision for their academic and financial situation.
Encourage Students to Research Community Colleges
While community colleges may have had a stigma in the past, they can be an incredibly smart choice for students wanting to further their education at a lower cost and stay closer to home. Additionally, due to the potential increase of students vying for spots at community colleges this year, schools are looking to design smoother pathways to allow for mobility between two year and four year institutions.
Bijan Verlin, a former education policy fellow, also speaks to the benefit of community colleges: "When it comes to helping low-income students, theoretically, a community college could be a great option. It can be really affordable, it's close to home if you have to work or if you have kids to take care of."
It's no secret that the Biden administration has claimed education as a priority in the United States, especially in areas severely hit by the pandemic. In a taped remark broadcasted February 9, Jill Biden promised: "We're going to make sure that everyone has access to free community college and training programs." If brought to fruition, this  initiative would help guarantee that all students have the ability to attend college if they choose.
Alleviate Confusion by Sharing Budgeting Tools
An important mindset to adopt during budget analysis in that financial aid is actually a five step process of acquiring and eventually paying off college loans. Financial aid letters can be notoriously hard to decipher, but with a little guidance, students and their families can make a decision appropriate to their needs. 
One tool that counselors can share with students is this comprehensive Financial Aid Letter Comparison analyzer. This spreadsheet helps students identify costs, aid, and potential income. By seeing the numbers side-by-side, teens will develop a true sense of what their college choices will cost. 
Another beneficial tool is the federal government's Loan Simulator, which helps students create a payment plan that meets their needs. This tool can connect to a student's FAFSA information, giving them accurate predictions and guidance.  
Alexander Graham Bell once advised that "preparation is the key to success." While counselors can't remove the stressful nature of college applications, they can help high school students prepare for the road ahead. By consistently communicating expectations, equipping them with information regarding financial aid options, and guiding them through the decision making process, counselors can help empower students to not only plan for their college and career, but also help ensure a successful, debt-free future.